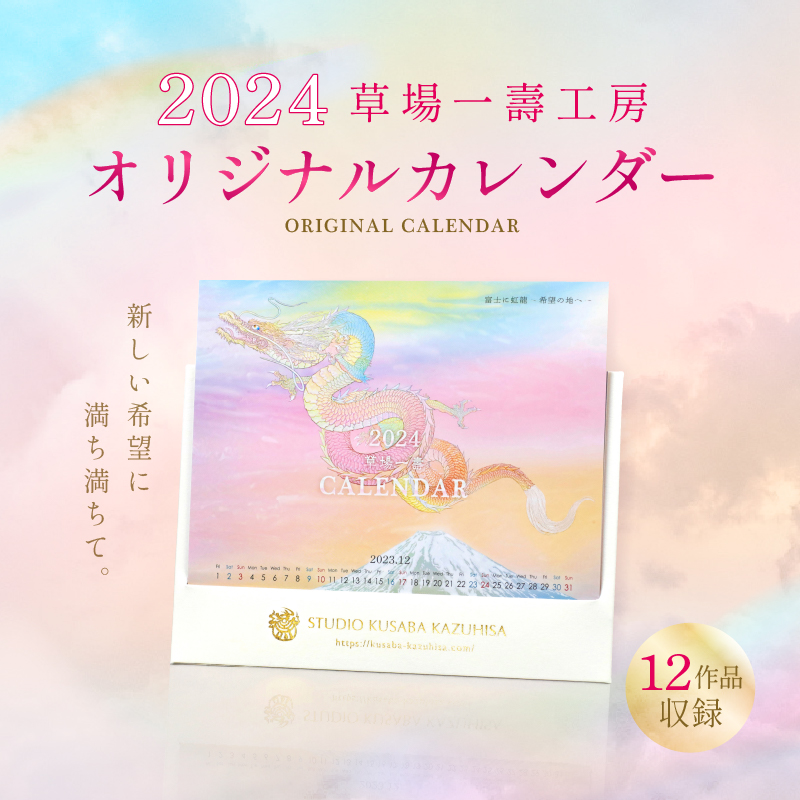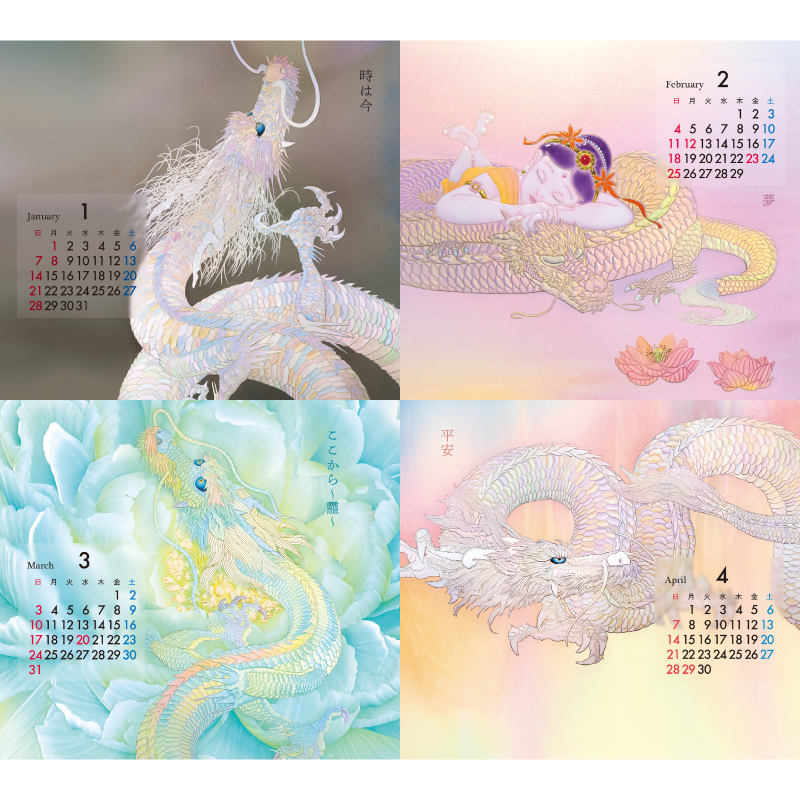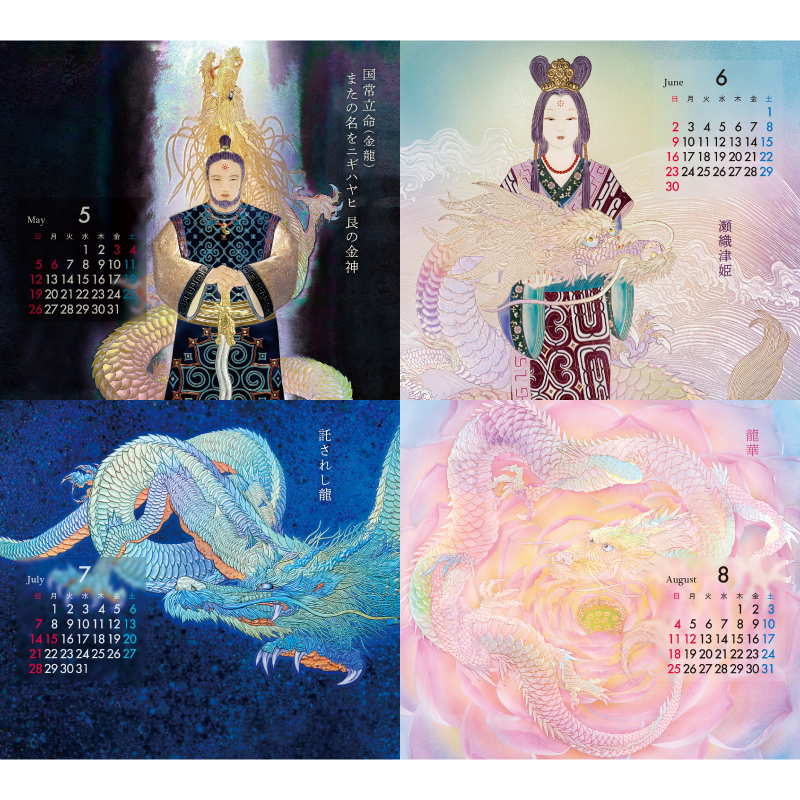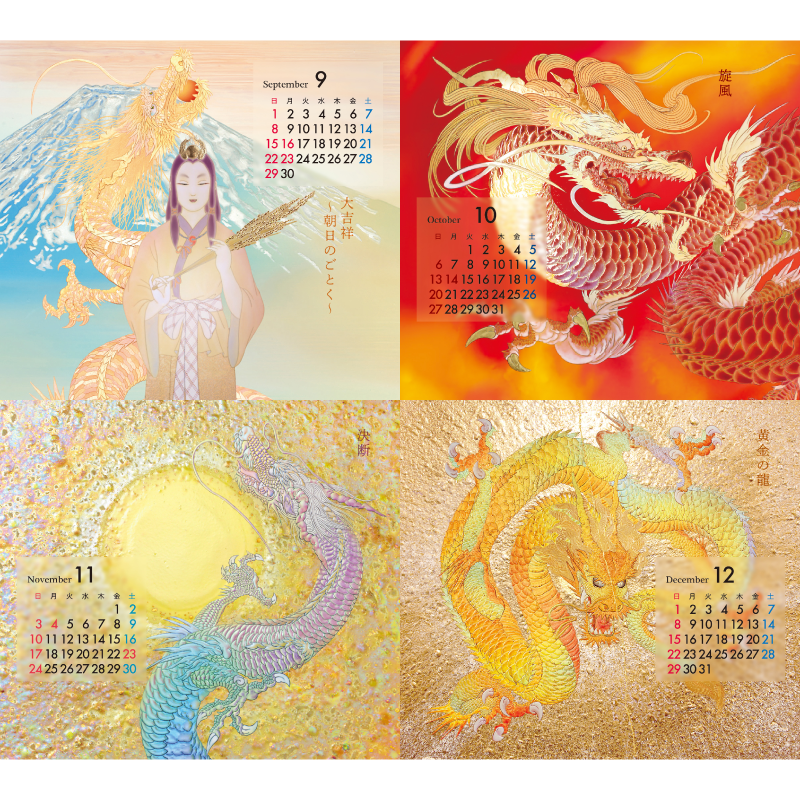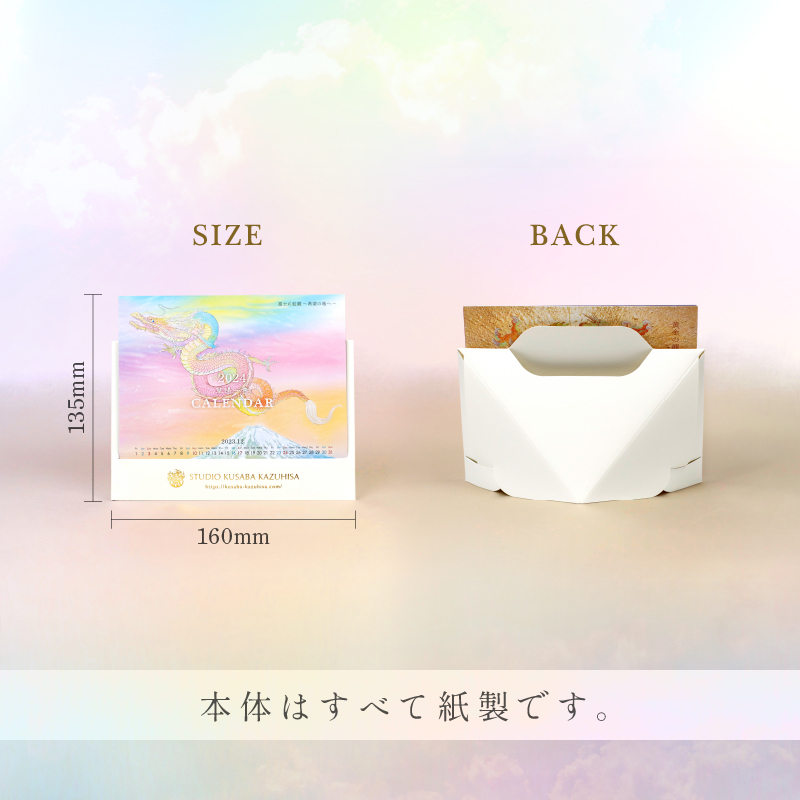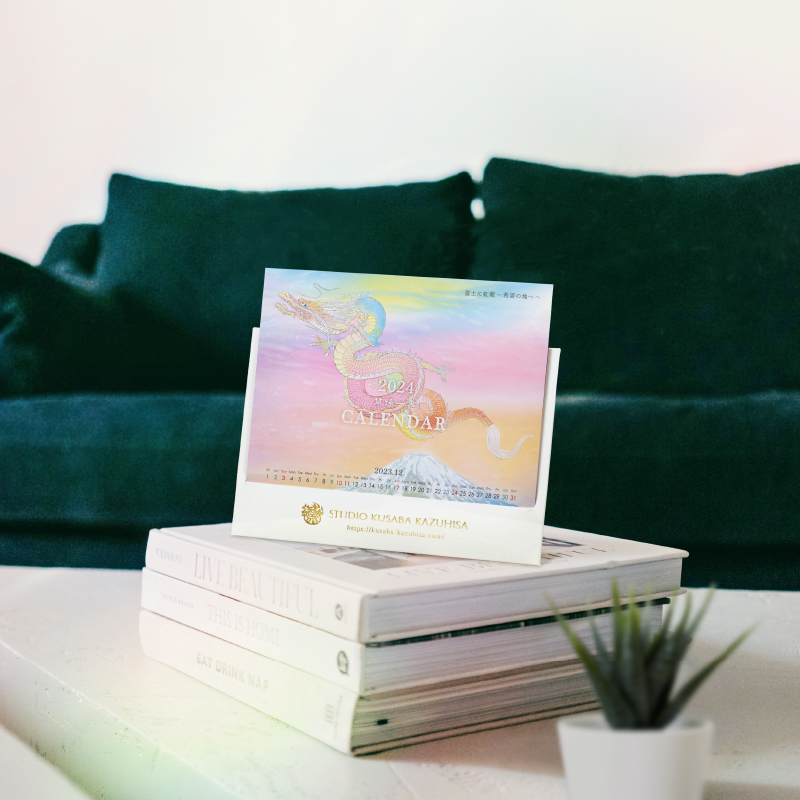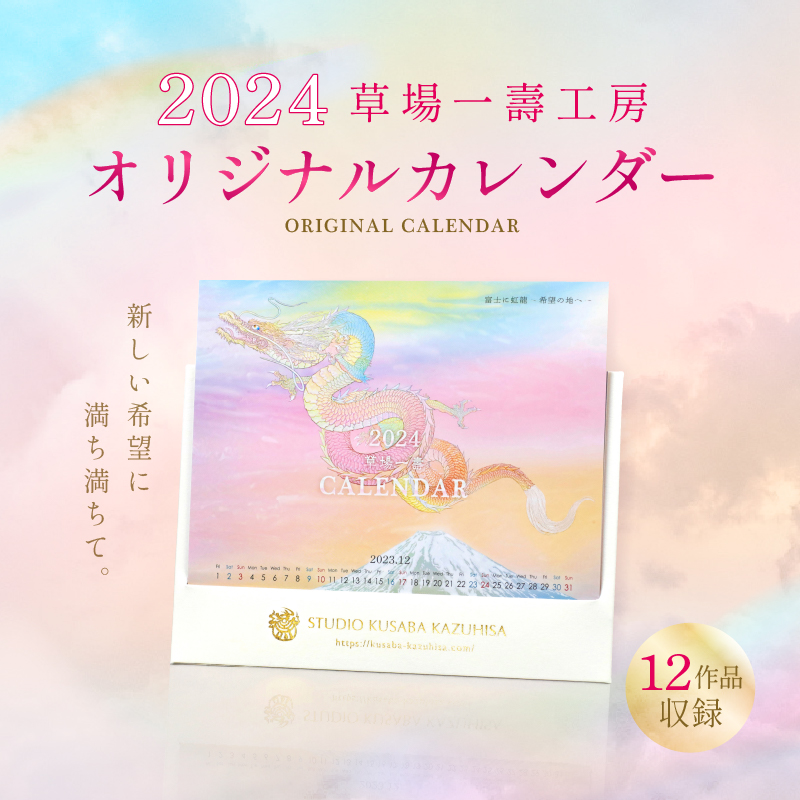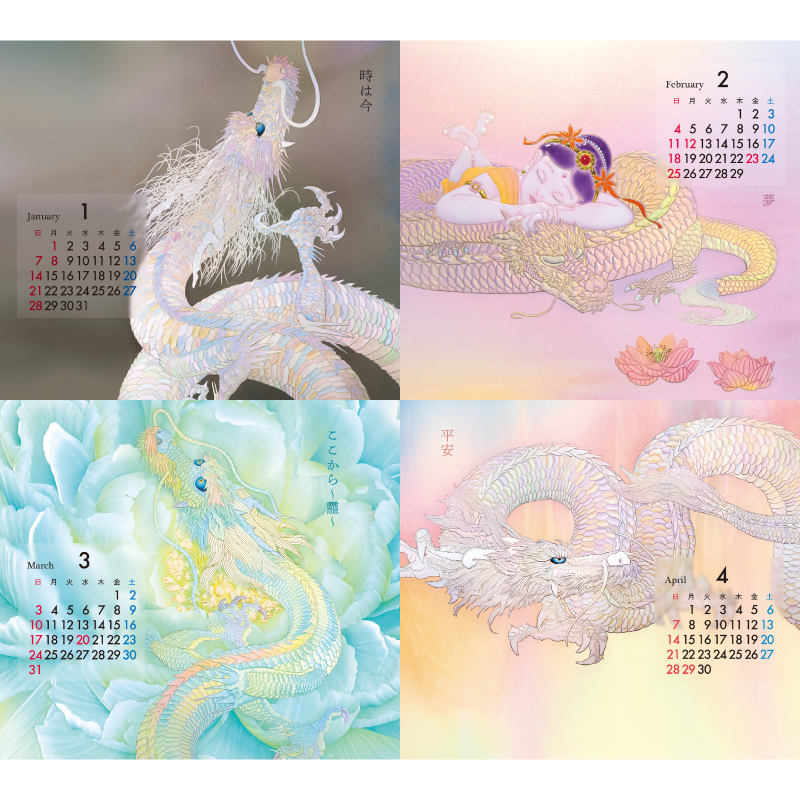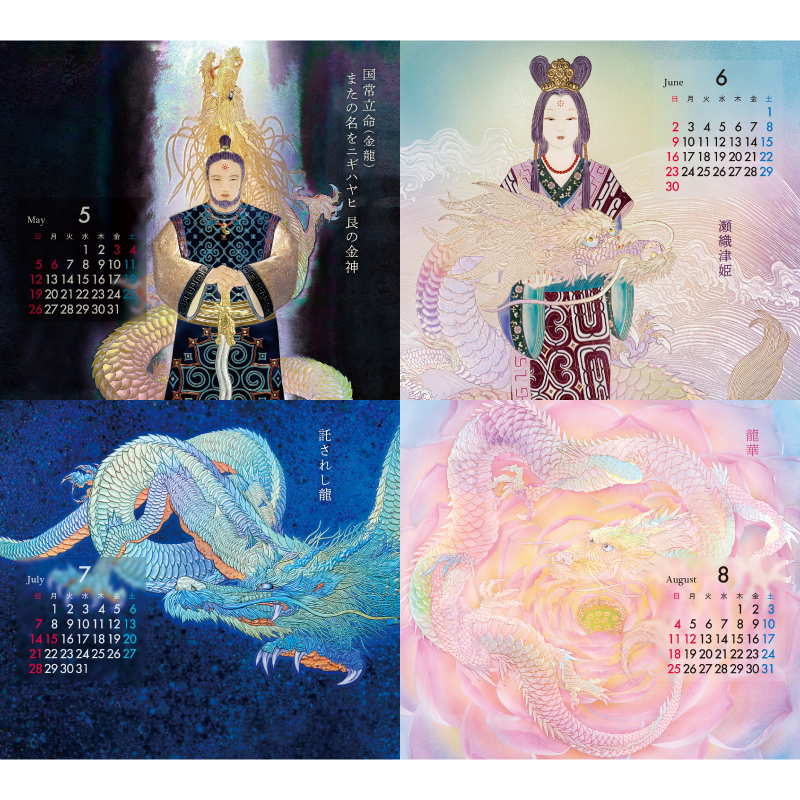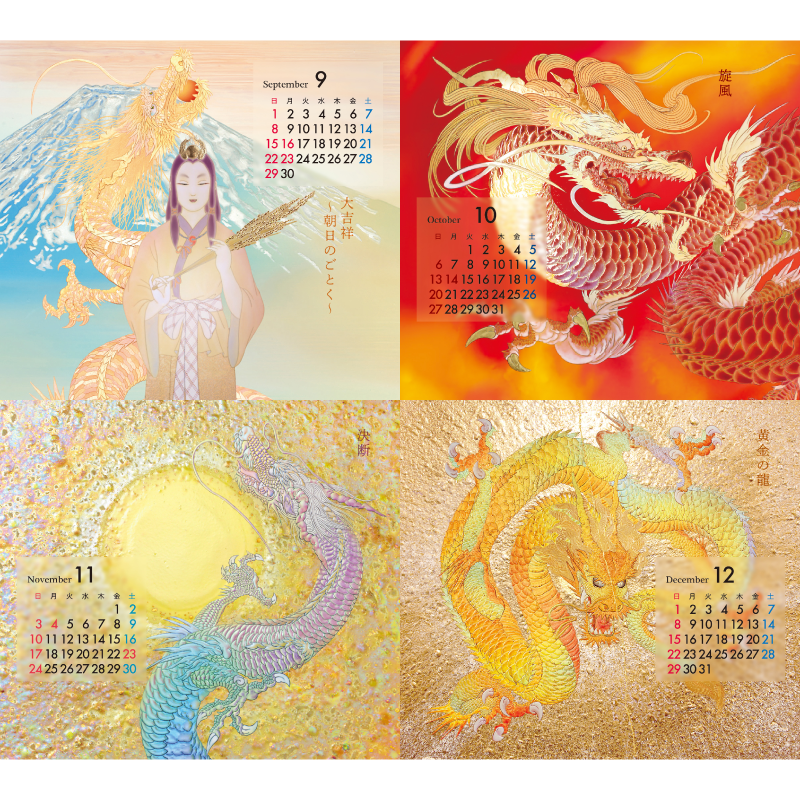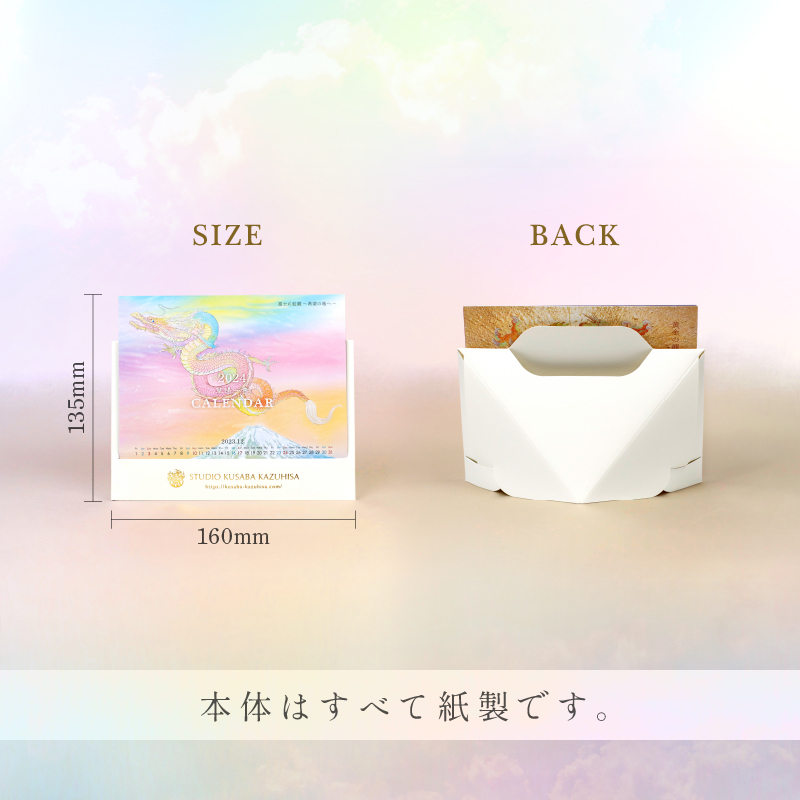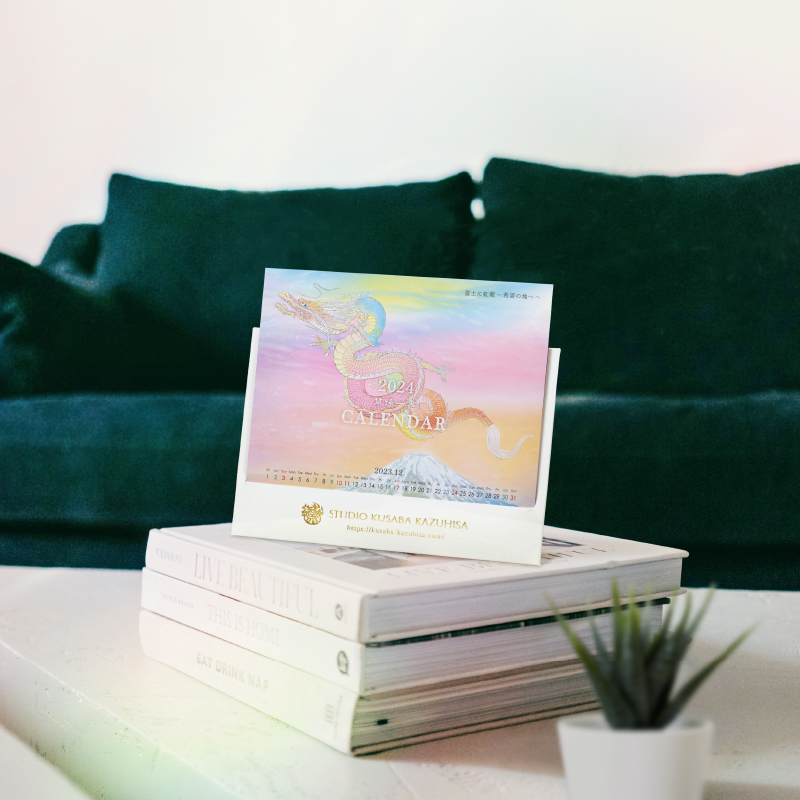 \ A popular original calendar every year! The 2024 version is now available! /
- Monthly calendar with 12 images in total. - Convenient and functional desk calendar.
‐ Original Designs based on the popular works of Kazuhisa Kusaba's Tosaiga.
‐ We hope the combination of beautiful arts will enrich your upcoming 12 months!
Jan. : Toki ha Ima
Feb. : Yume
Mar. : Kokokara - Okami -
Apr. : Heian
May.: Kunitokotachinomikoto (Kinryu)
Jun. : Seoritsuhime
Jul. : Takusareshi Ryu
Aug. : Ryuka
Sep. : Daikitshoh - Asahi no Gotoku -
Oct. : Kaze
Nov. : Ketsudan
Dec. : Ohgon no Ryu
注意文

◆About additional delivery fee
We usually use the EMS service for shipping.
Please note that some additional charges may occur as packing materials for overseas shipping.
We will later inform you of the additional payment in that case.

◆About color
The color and the texture of the actual products might be marginally different from the image you see depending on the monitor, OS, or browser you use.