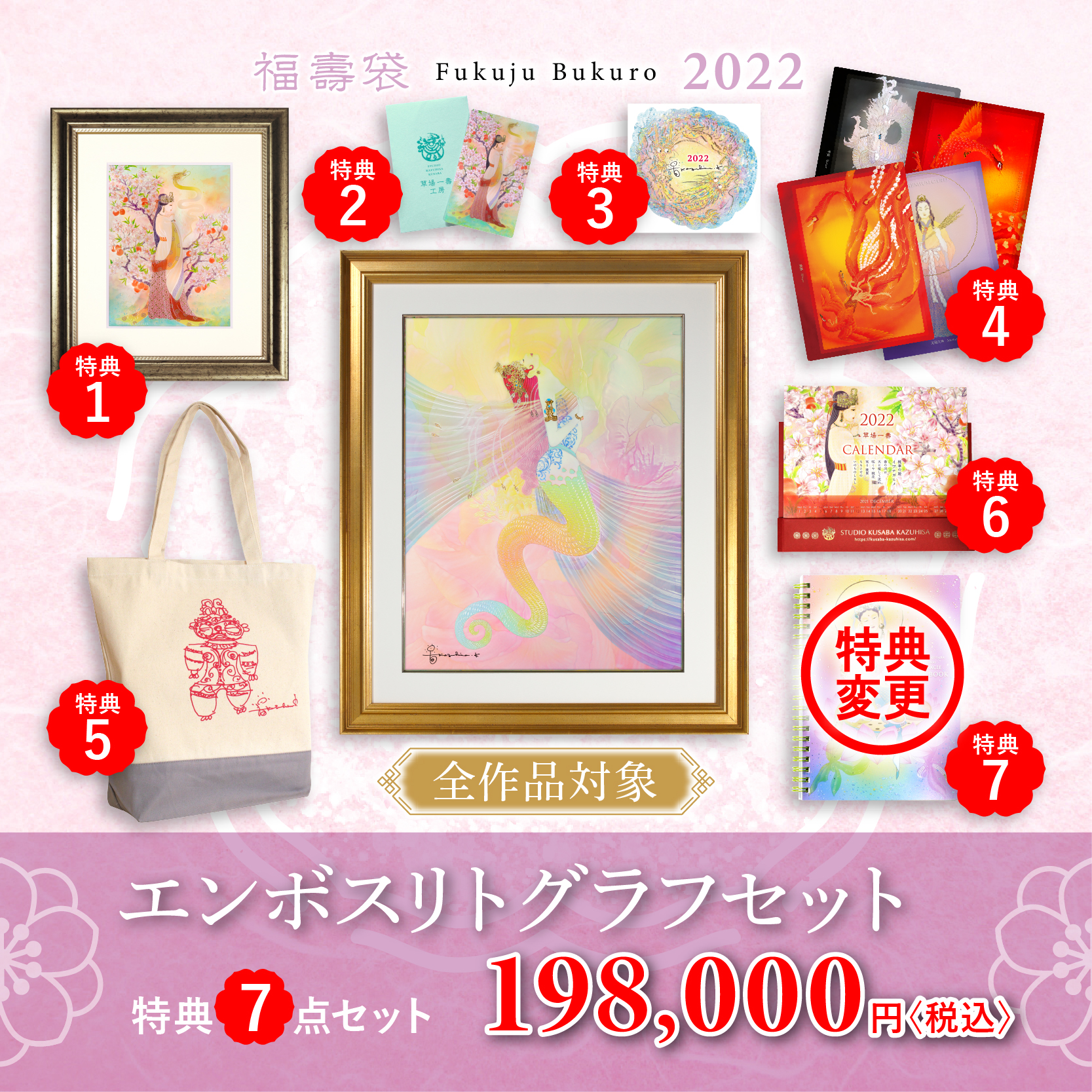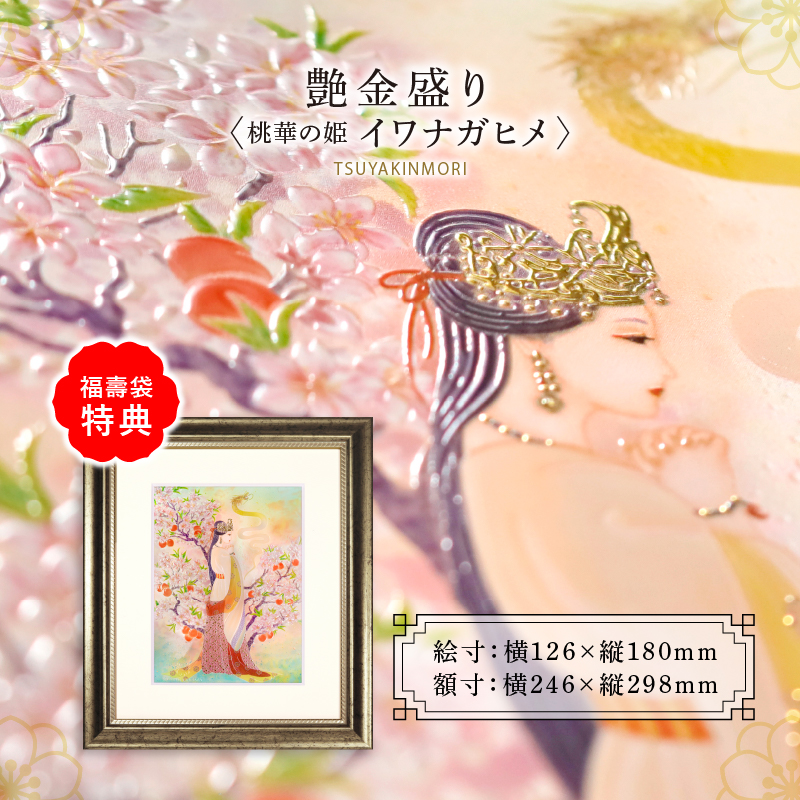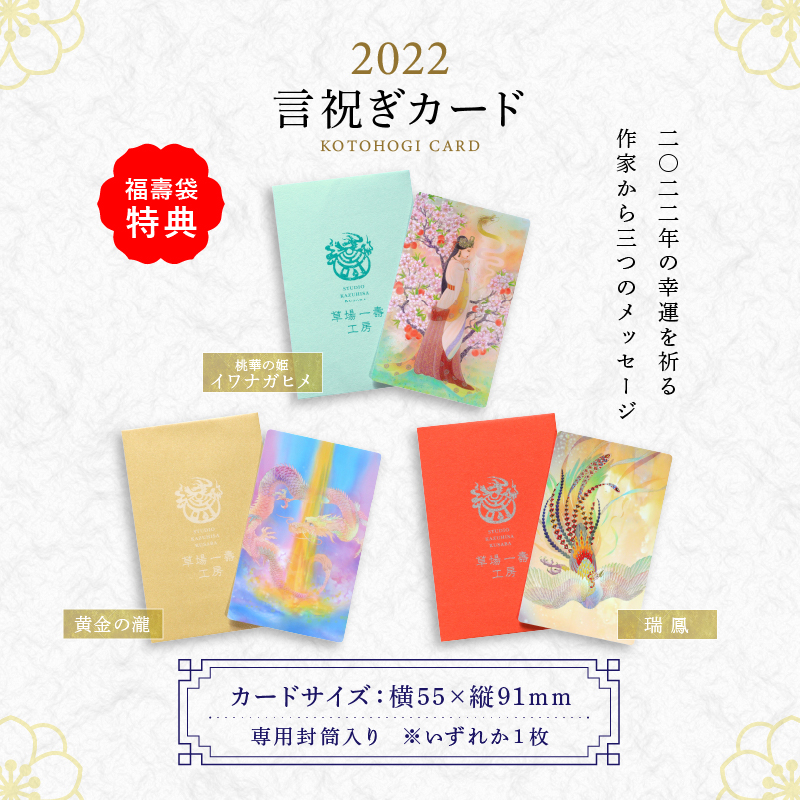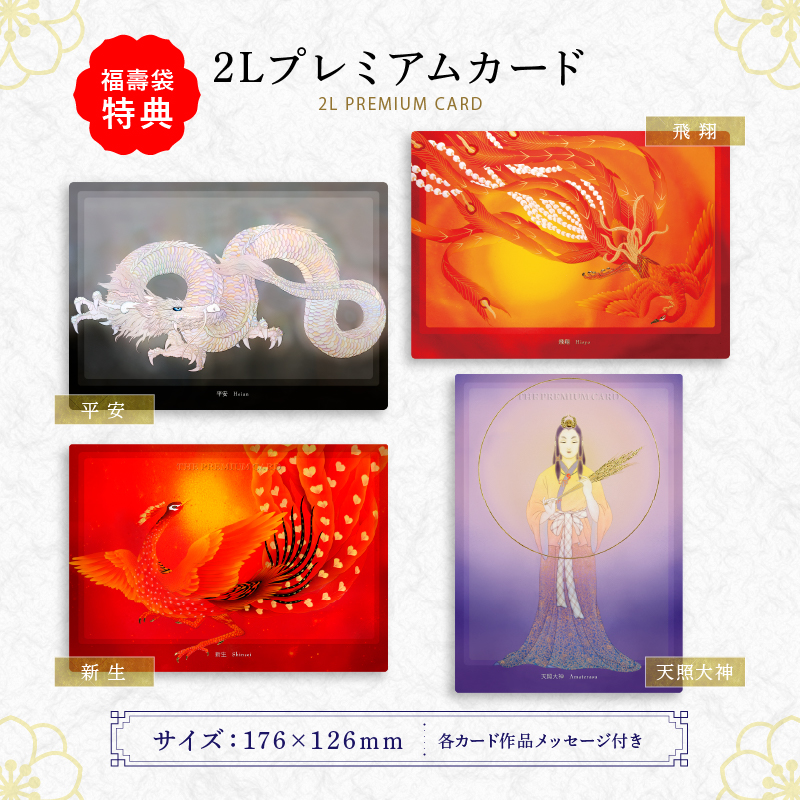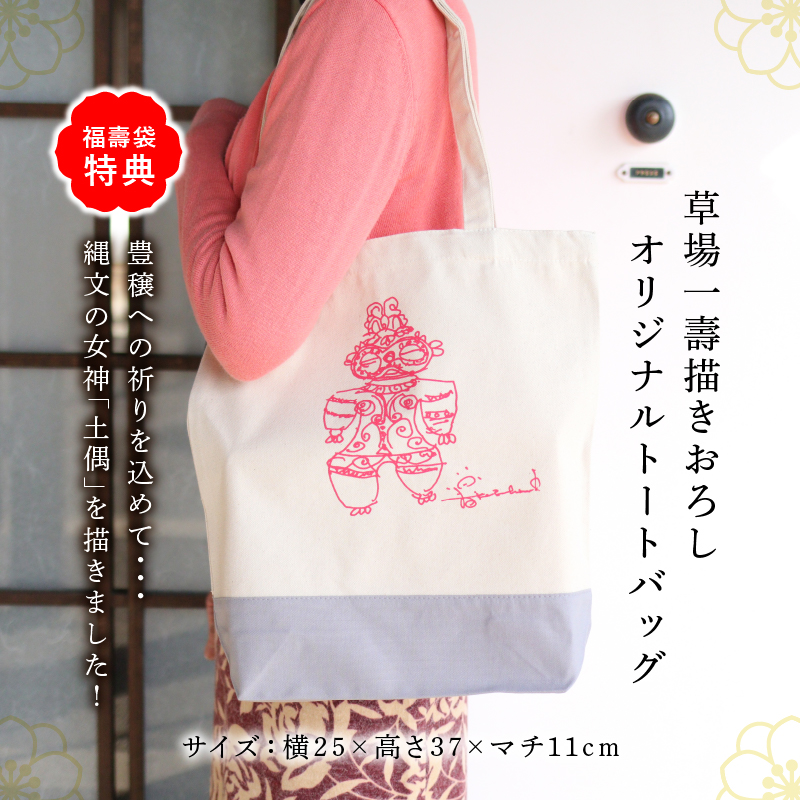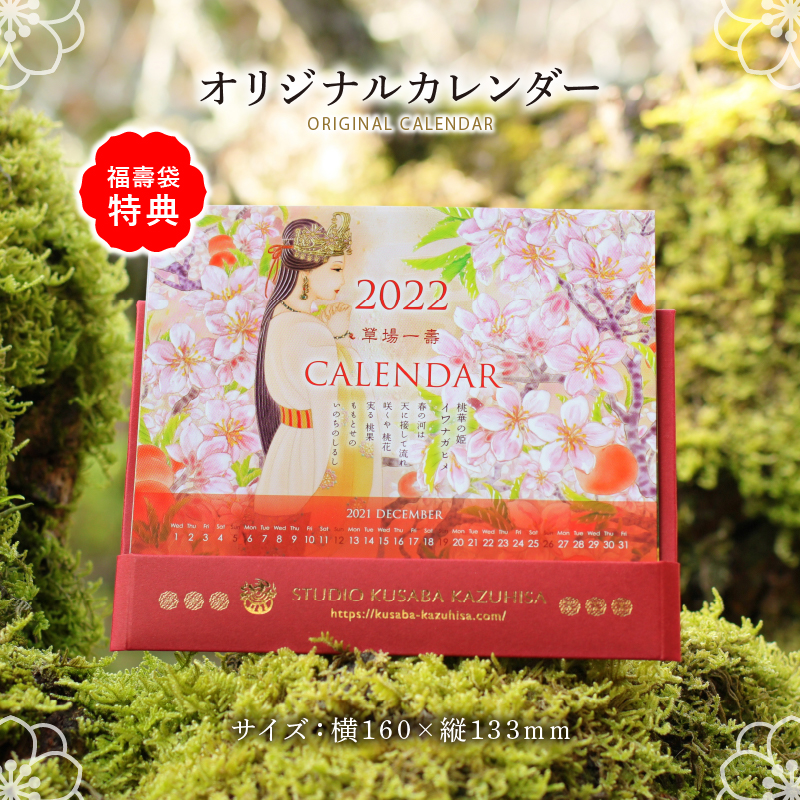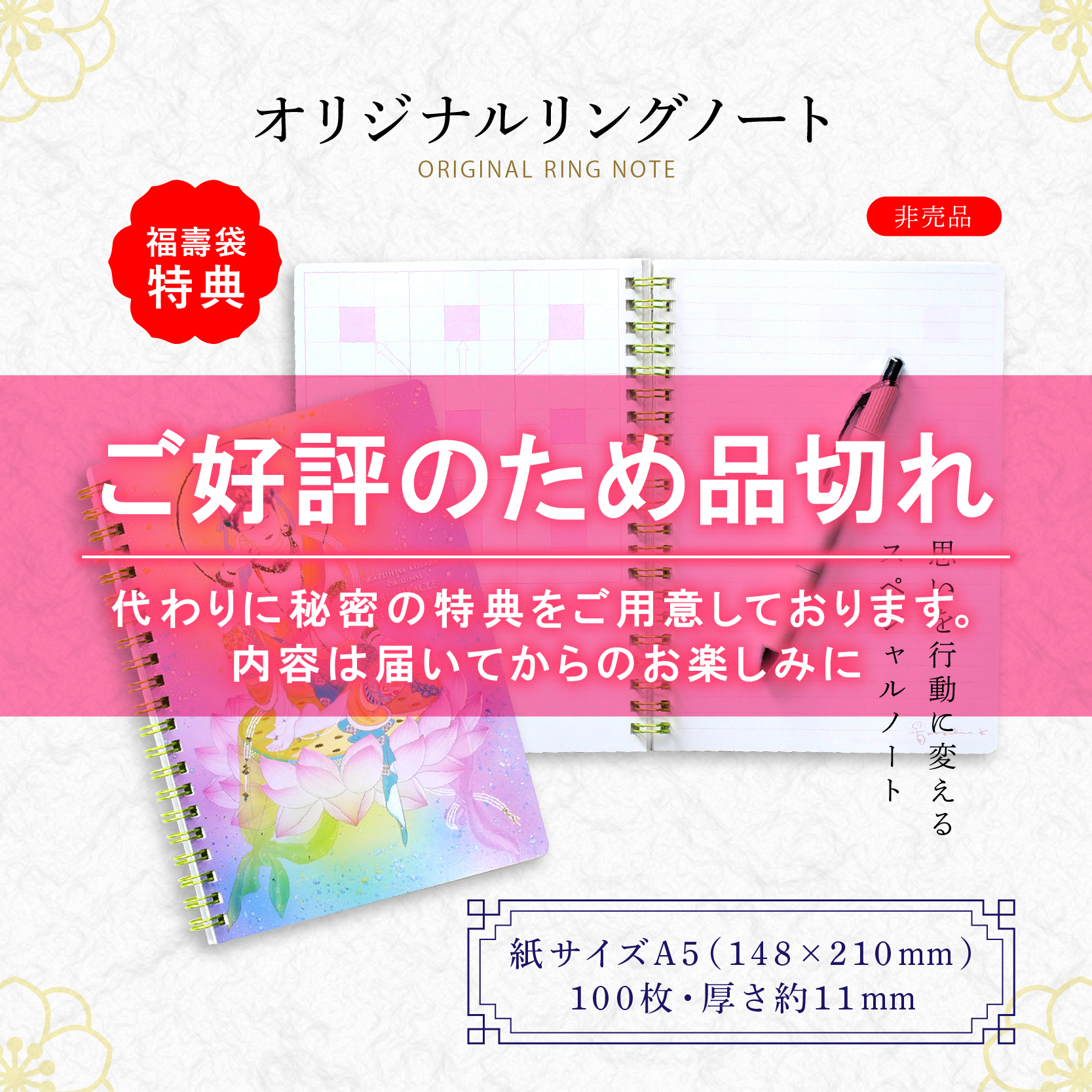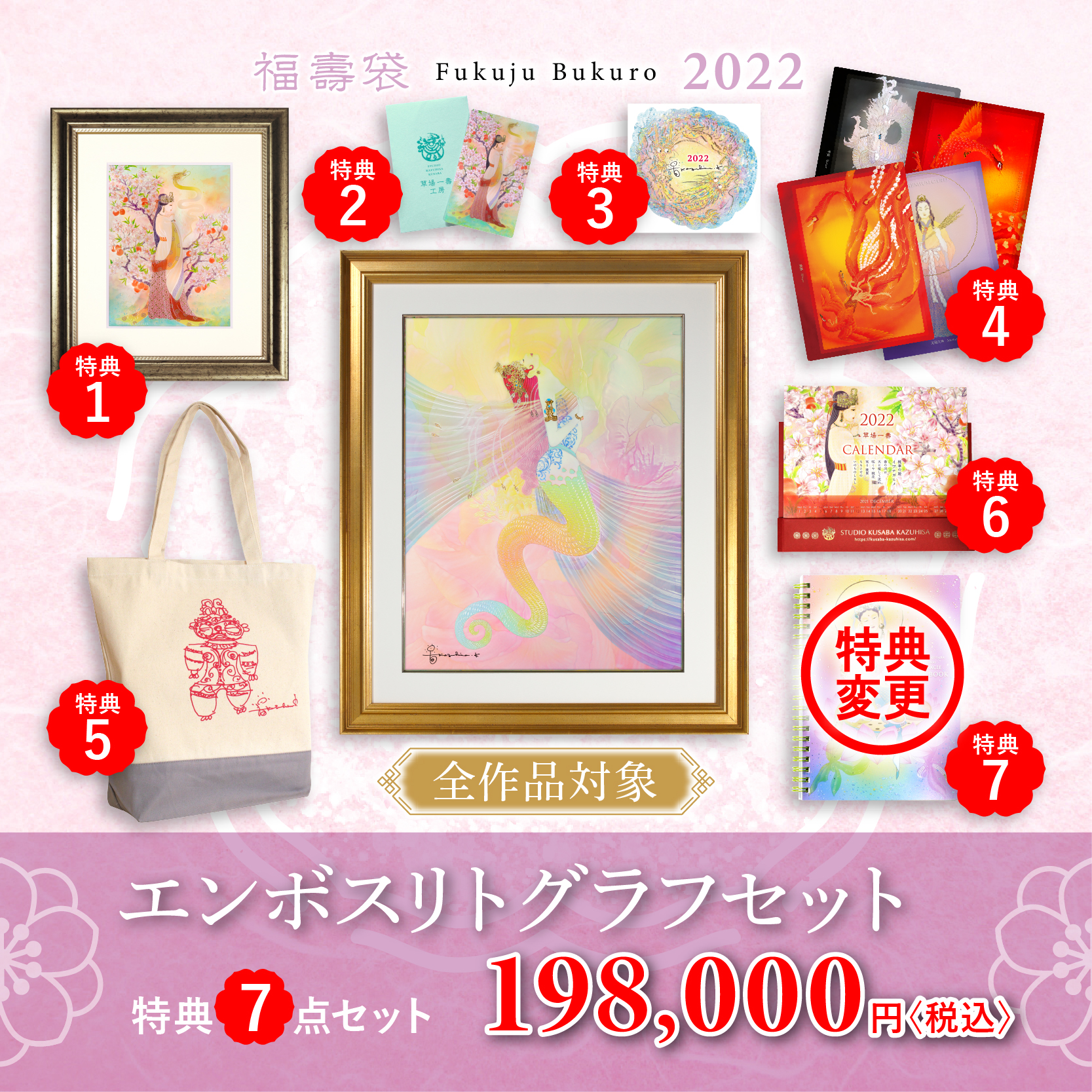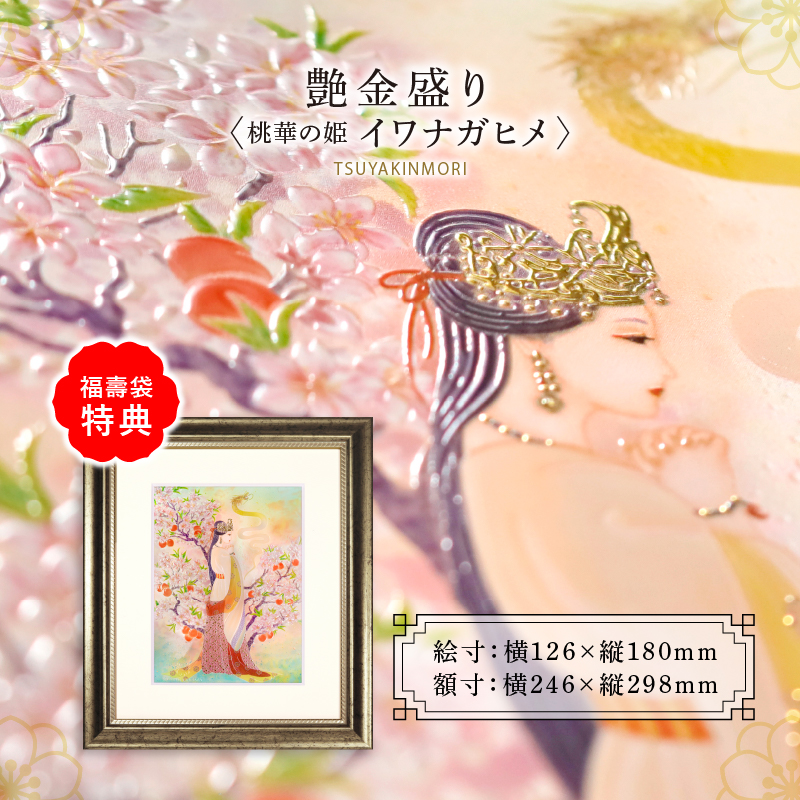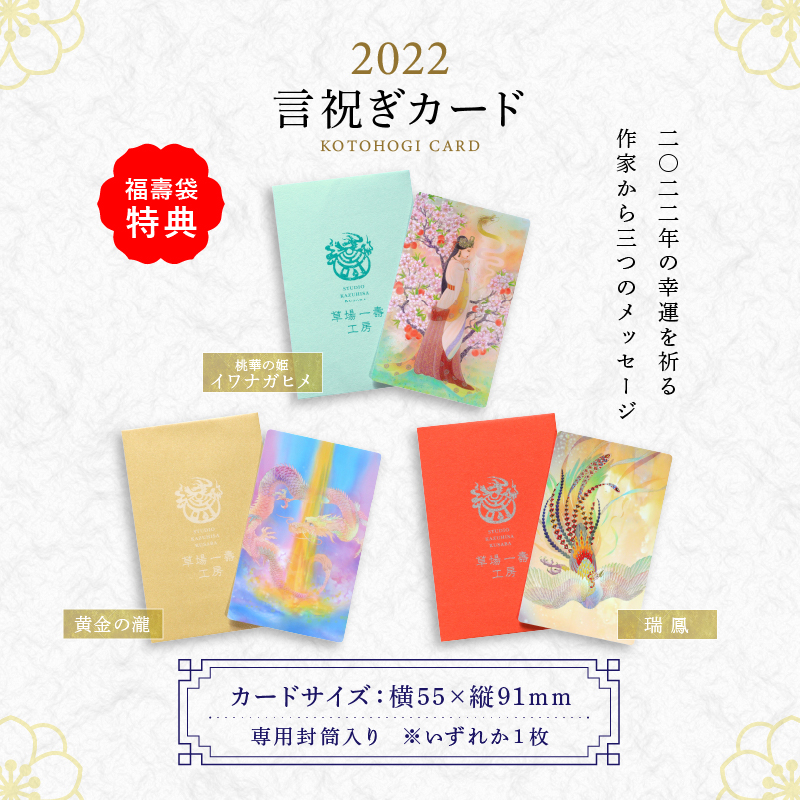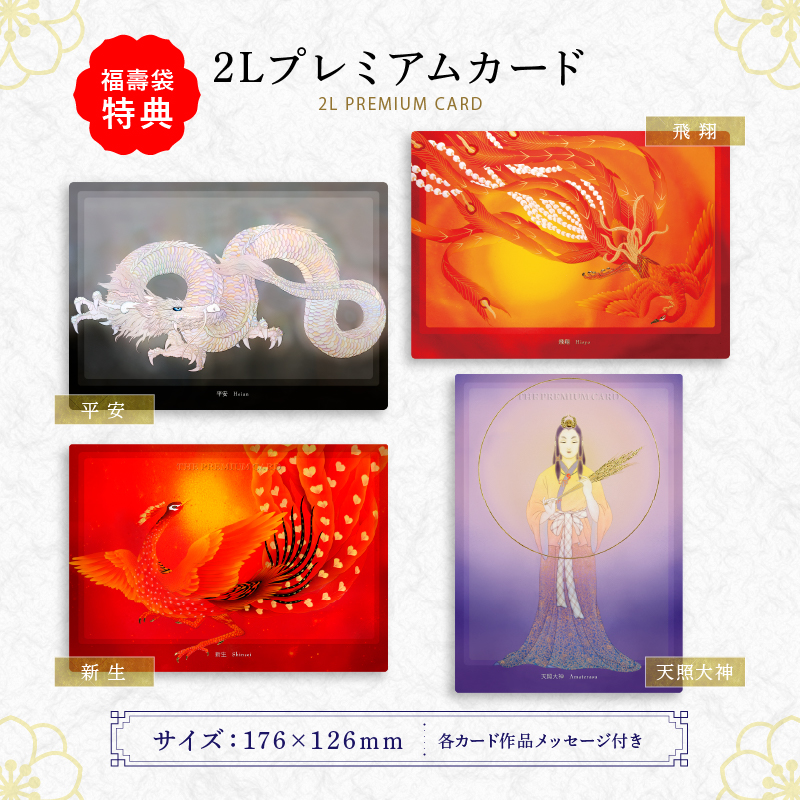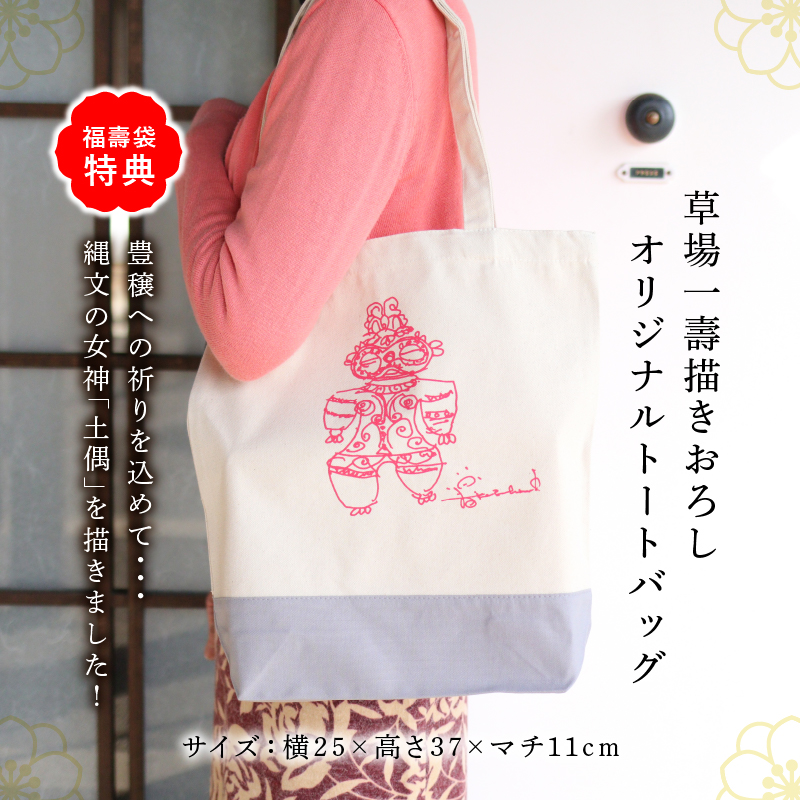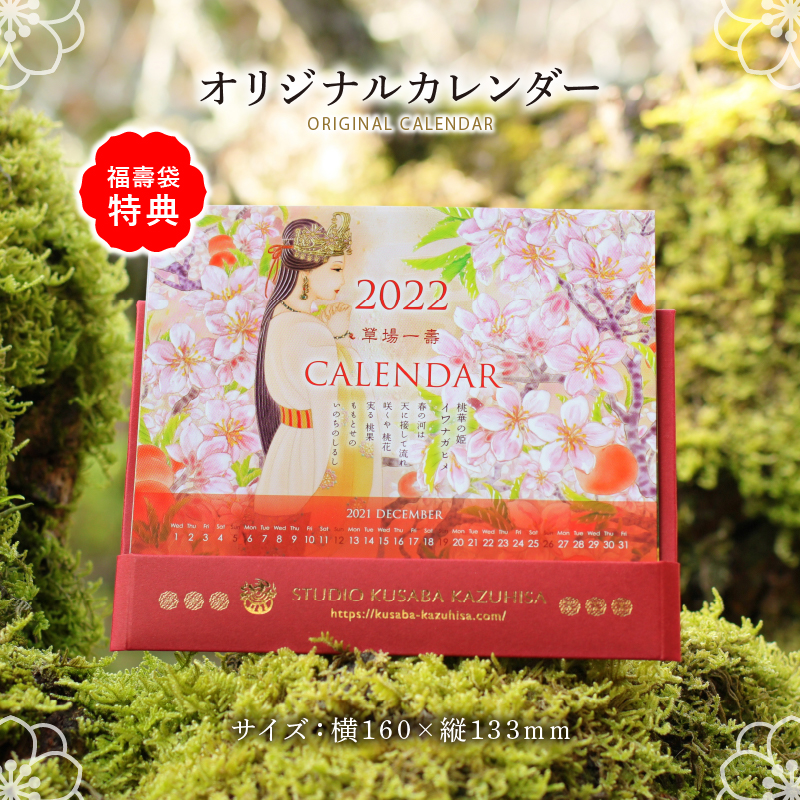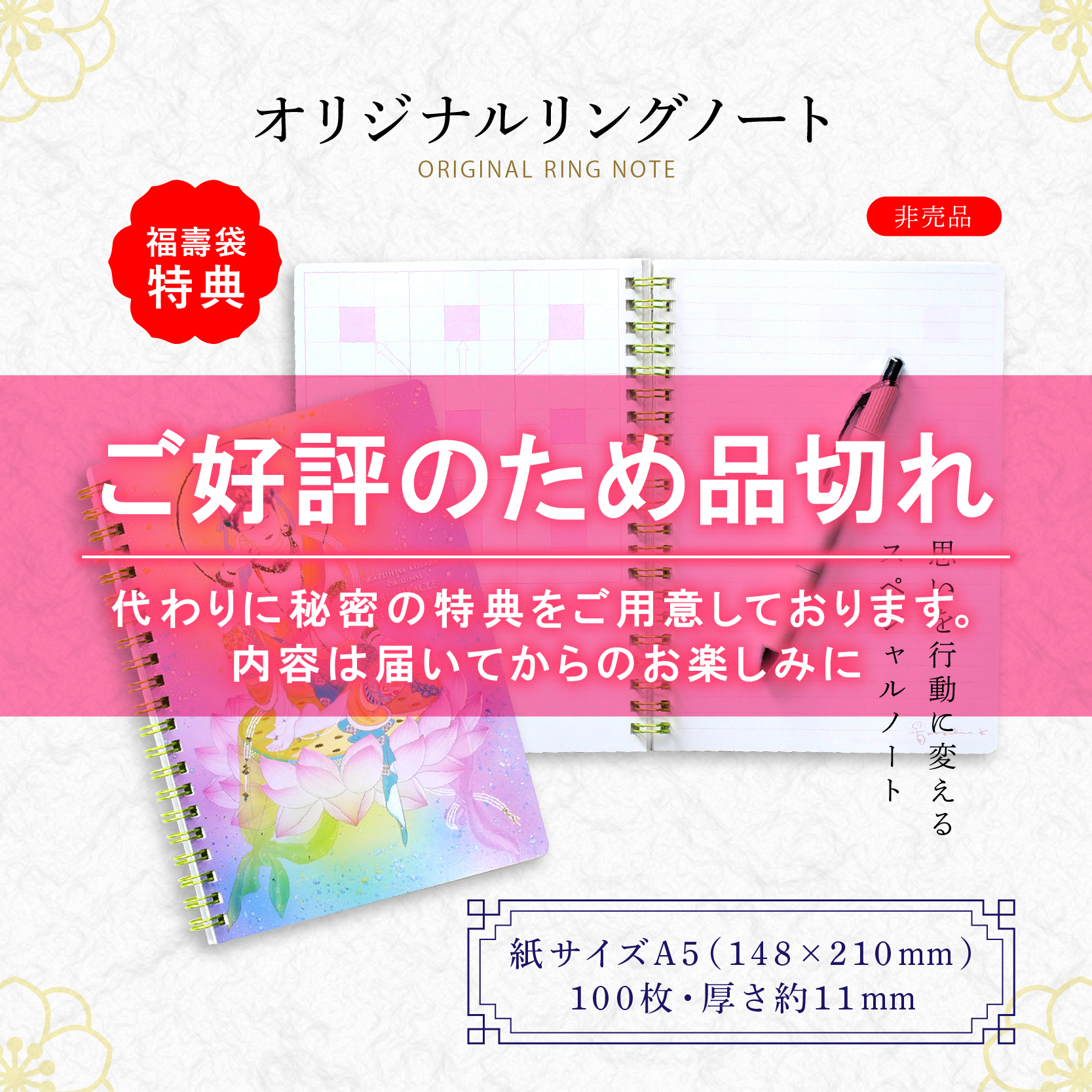 \ 2021年12月1日~2022年1月31日の期間中、福壽袋の豪華特典がついてきます! /
※遷移先の各エンボスリトグラフ作品の商品ページにてご注文ください。期間中は下記特典がついてきます。
【お届けについて】
複製画エンボスリトグラフ作品につきましては、1点ずつ制作しております。
お届け時期はご注文後約3週間お時間を頂く場合もございます。予めご了承くださいませ。

《複製画 エンボスリトグラフとは》
普通の絵にはない陶彩画の魅力、艶めいた立体感と煌めき。
それらを再現すべく最新のデジタル技術を駆使しました。透明樹脂での加工を重ねることで、部位によって異なる凹凸感、オリジナルさながらの立体感を実現しました。また、手間暇かけて加工した特殊な金箔のおかげで、金装飾は目を引くほどの華やかさです。今までにないクオリティに仕上がった複製画です。
※2018年12月末までに販売していたシルクレ作品や、現在販売中のデジタルシルクスクリーンとは異なります。
【福壽袋限定特典】・・・2021年12月1日(水)~2022年1月31日(月)昼12時まで
1.艶金盛り「桃華の姫 イワナガヒメ」
2.言祝ぎ(ことほぎ)カード ※カードは選べません。
3.福壽袋限定ステッカー「愛々」(非売品)
4.2Lプレミアムカード「新生」、「平安」、「天照大神」、「飛翔」(非売品)
5.草場一壽描きおろしドローイングバッグ(非売品)
6.草場一壽作品カレンダー2022
7.オリジナルリングノート(非売品)
マス目を使って目標達成!思いを行動に変えるスペシャルノート!
※オリジナルリングノートの使い方はこちら←タップ!
注意文

◆About frame

The frame for this work is not necessarily the same as the image on this page.

The item we actually offer is the same in hue but might have a slightly different design.




◆About color

The color and the texture of the actual product might be marginally different from the image you see depending on the monitor, OS, or browser you use.




◆About our Tosaiga and replica

Our Tosaiga pieces and replicas are carefully produced one by one.

Please note that requests to purchase or to return our items are not acceptable.