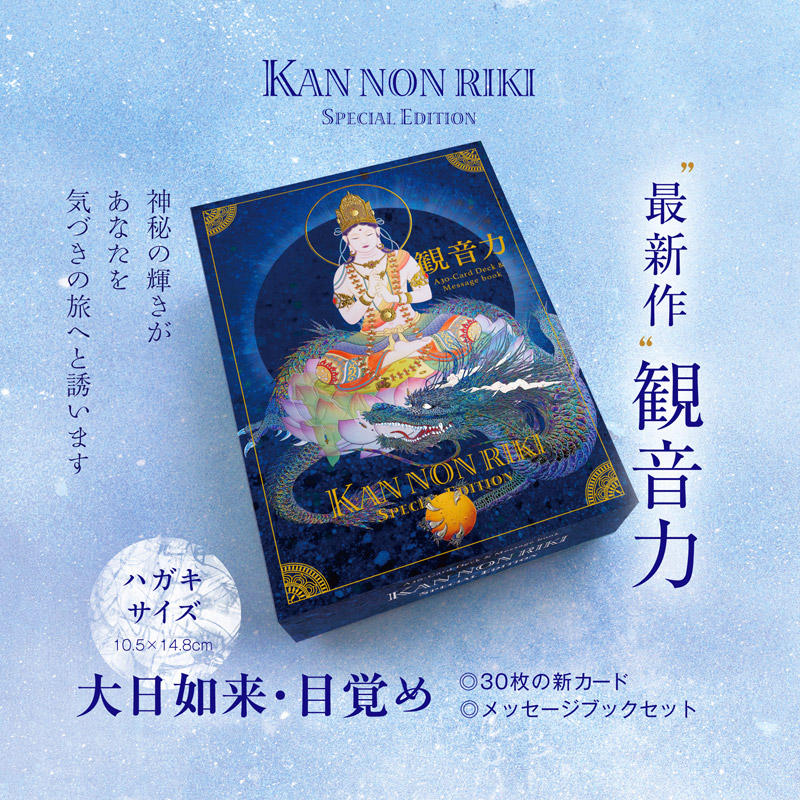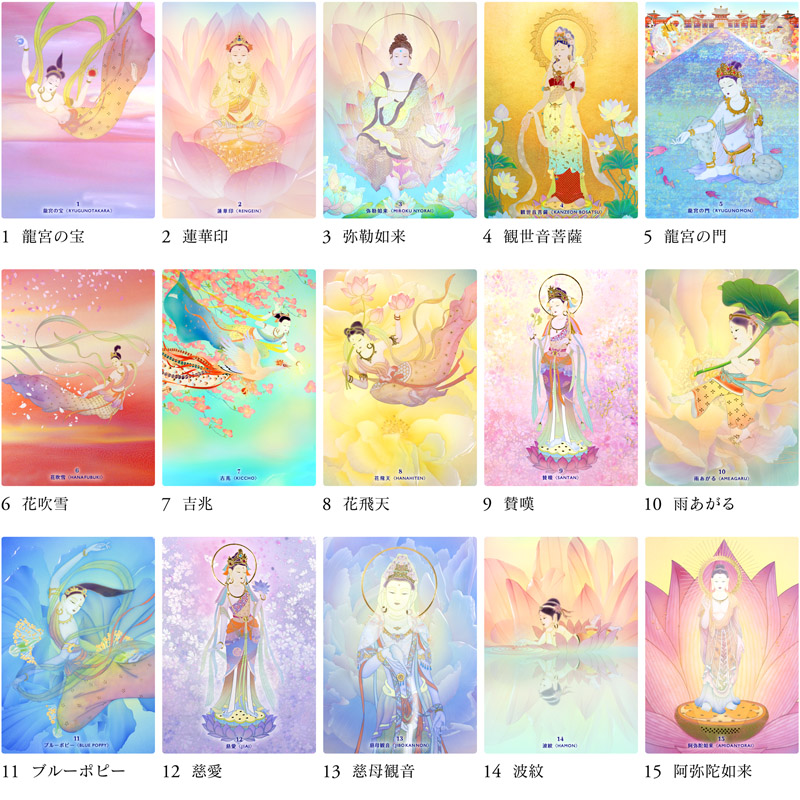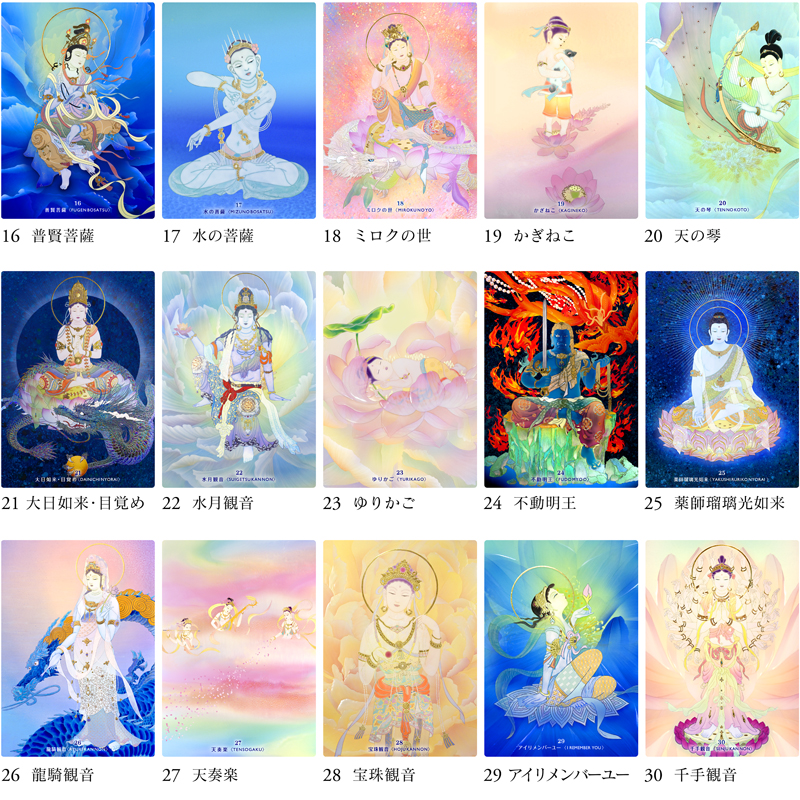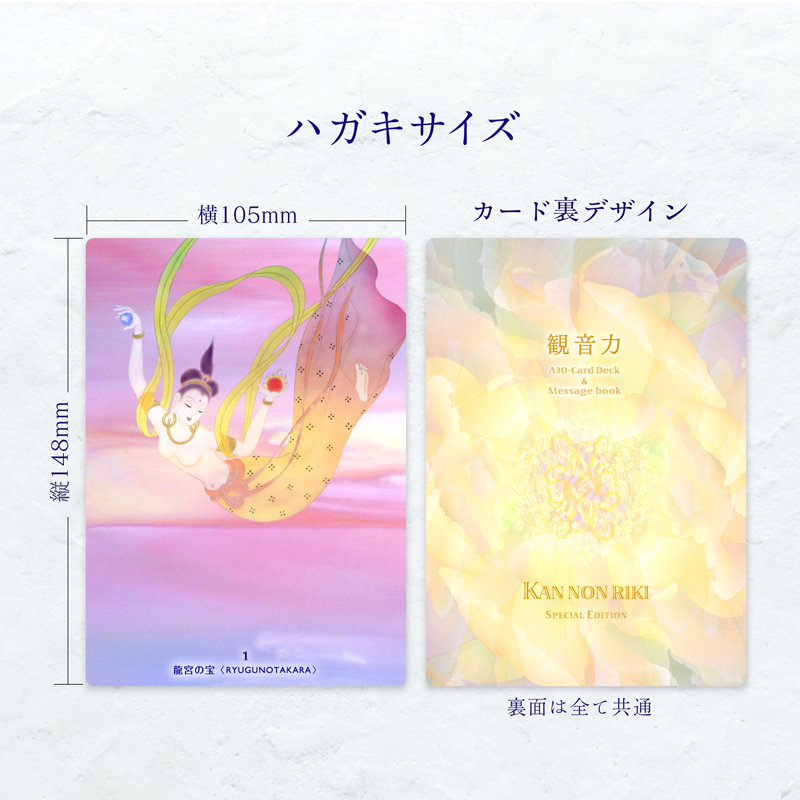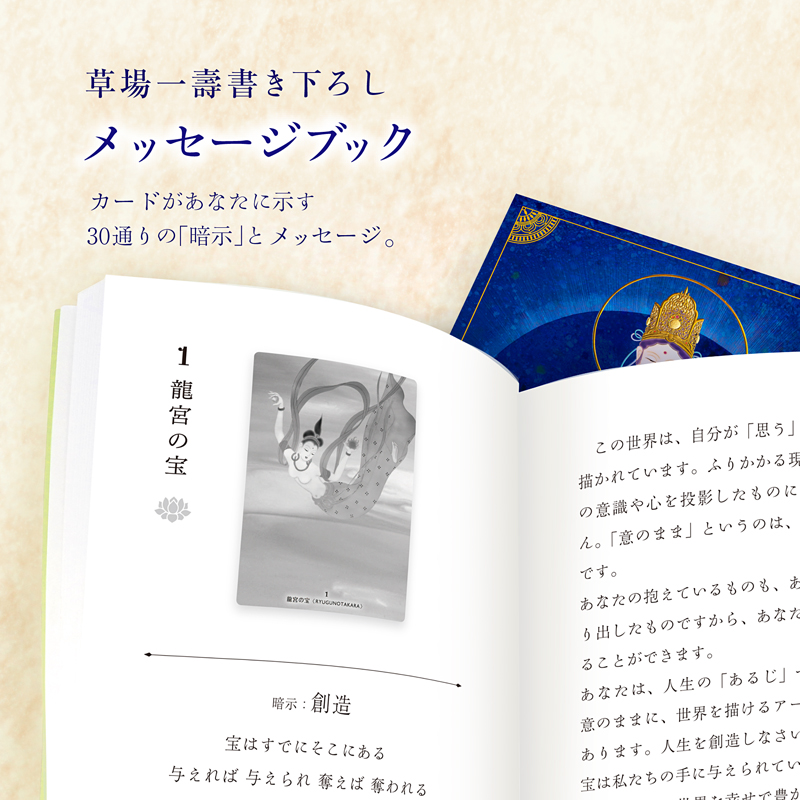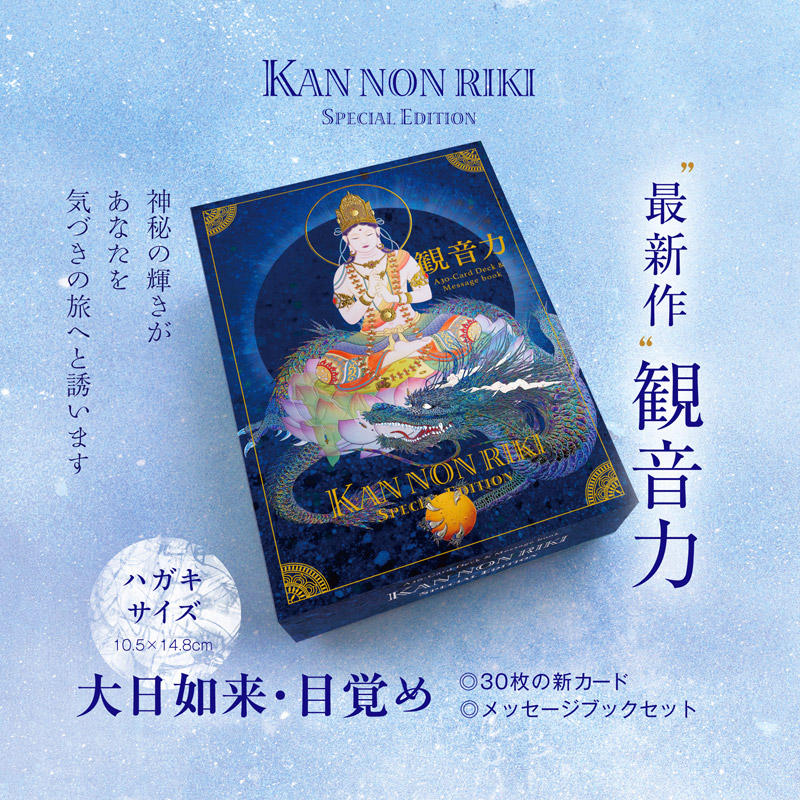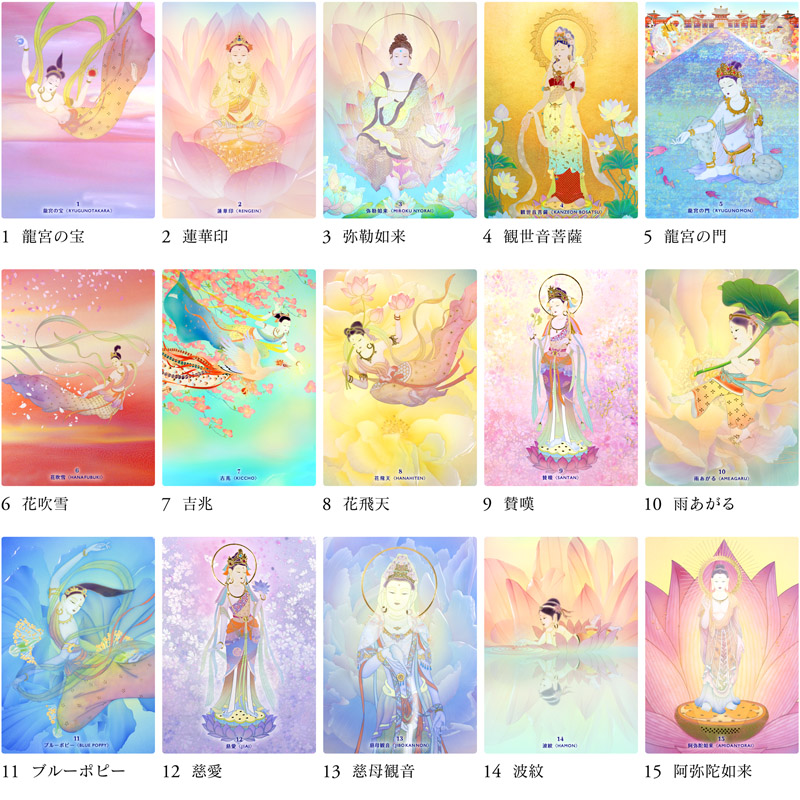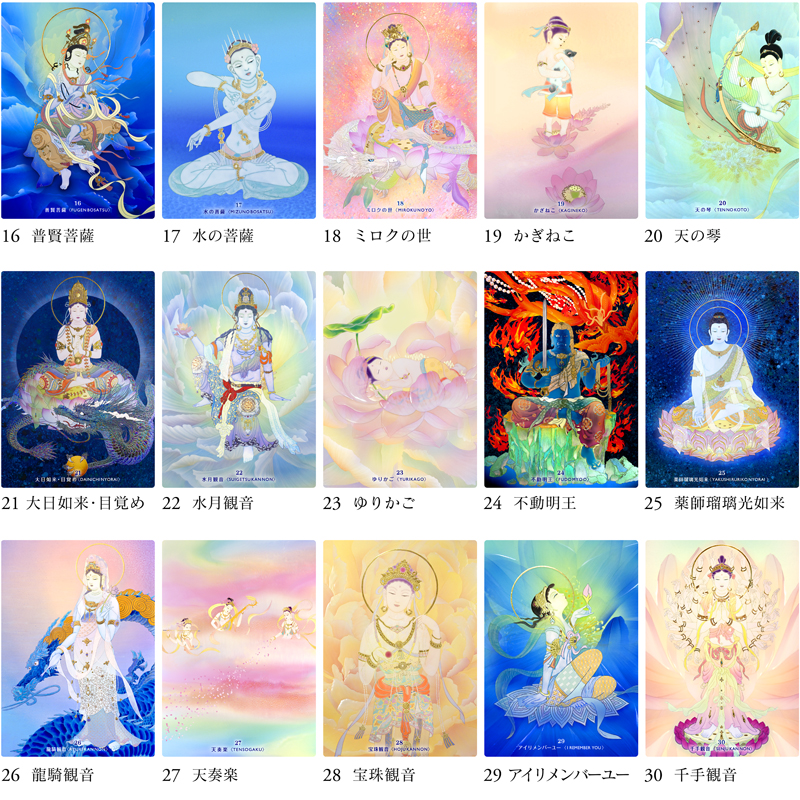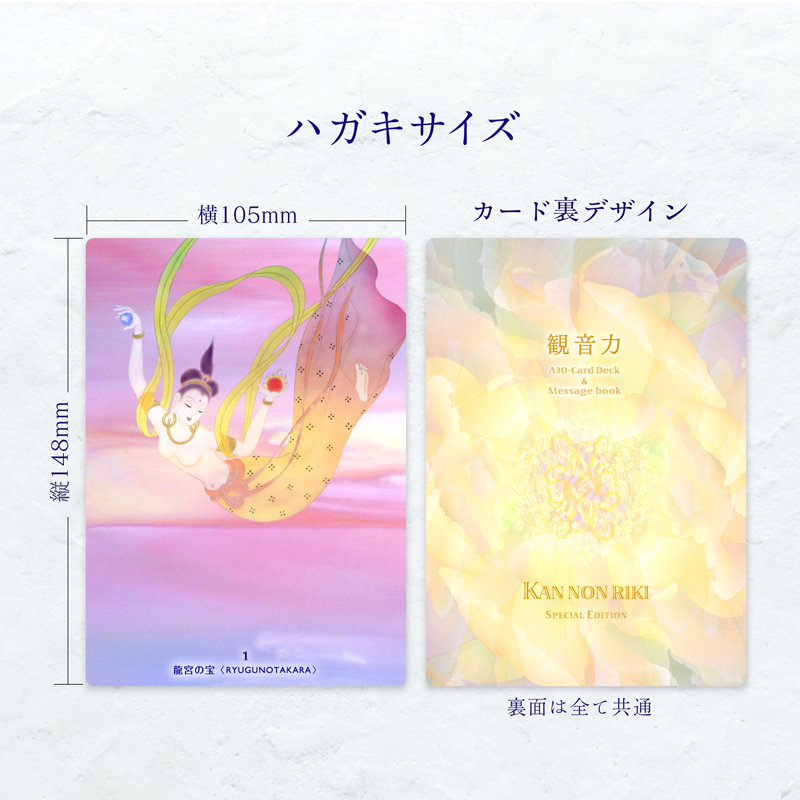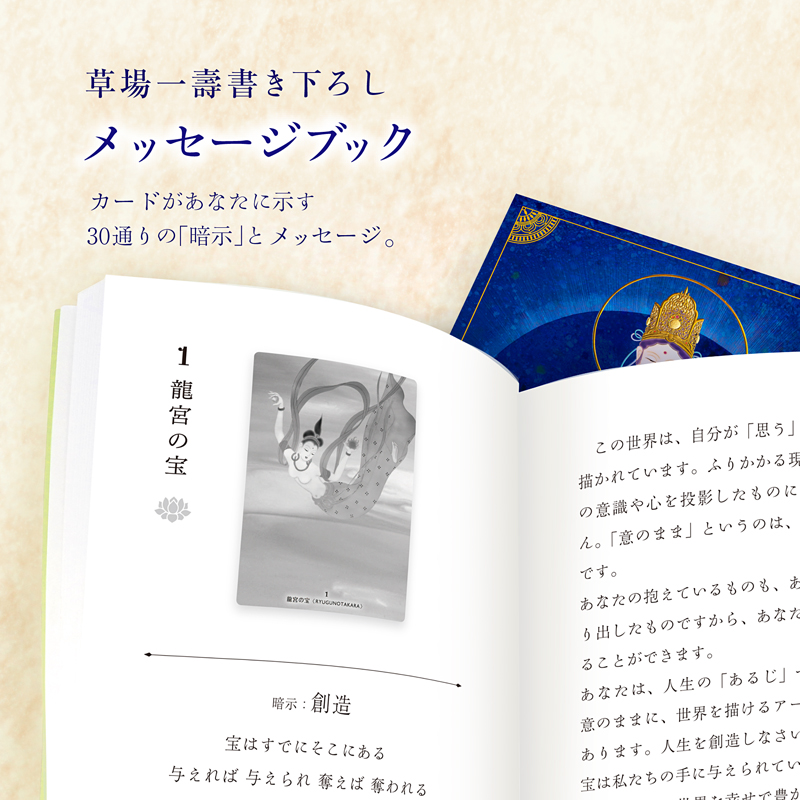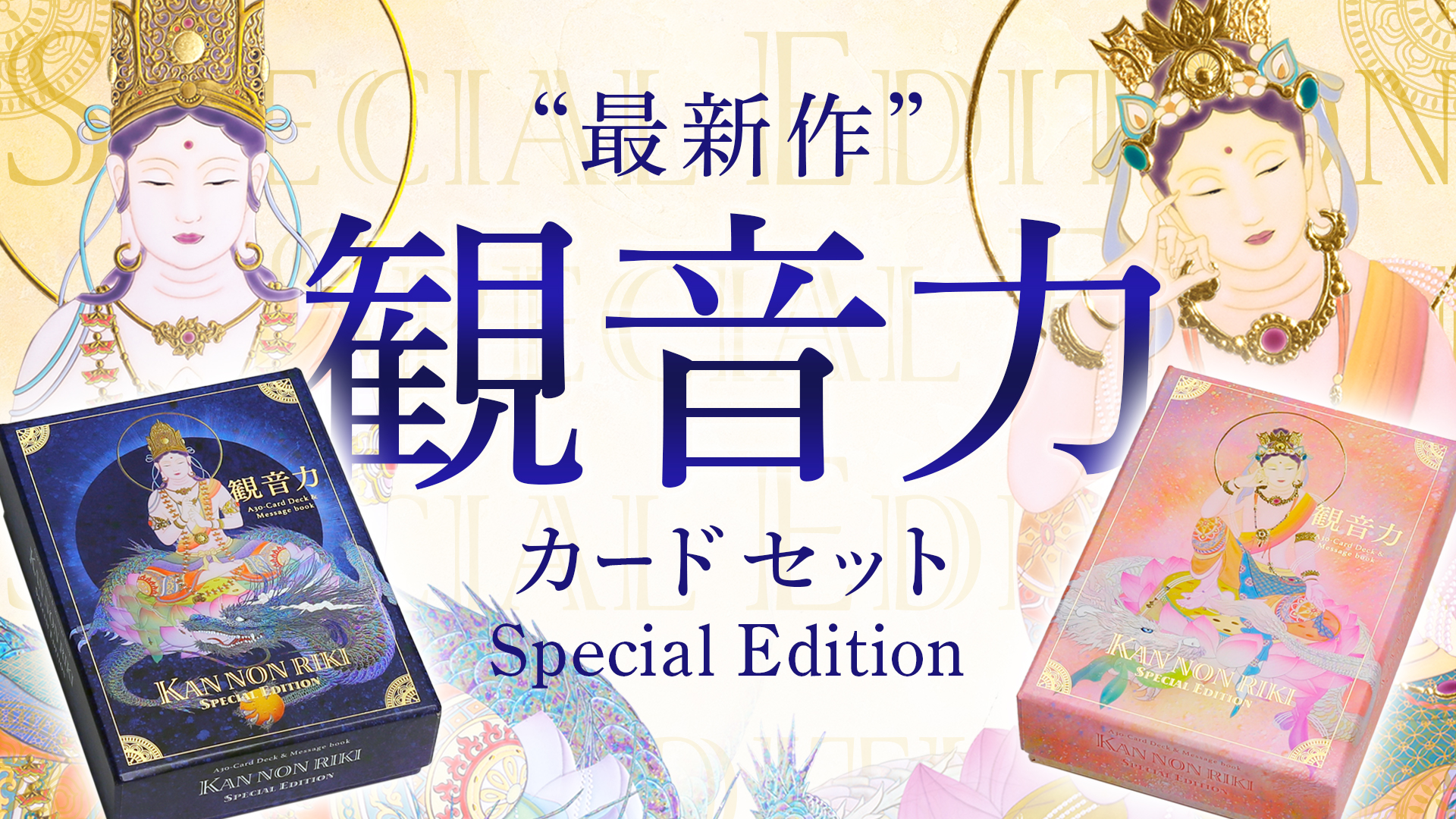 KANNONRIKI card set "Dainichi Nyorai - Mezame -"
The latest of KANNONRIKI card set

\12 years since the birth of the first KANNONRIKI card! Long-awaited new set!/

"KANNONRIKI" Card Special Edition
- The mysterious sparkles will invite you on a journey of awareness. -

Thanks to the latest technologies, we have successfully reproduced as much as possible the beauty of Tosaiga artworks, which are praised for their mysterious sparkles.
The splendor of colors is gentle as well as powerful enough to transcend the limitations of a two-dimensional world and become the light to shine into your heart.

In the original kanji of "KANNONRIKI" or 観音力, "観 (kan)" means to carefully observe and perceive something, "音 (non)" refers to, in our context, the sound of one's spirit, and "力 (riki)" is literally the power.
As a whole, "KANNONRIKI" means the ability to sense and feel something to know about one's own mind and spirit.
When people touch beautiful things, not their reasons but their sensibilities work. That is the very "KANNONRIKI", the power to feel and sense.
Thus, the more beautiful KANNONRIKI Card than ever before, the Special Edition will enhance your KANNONRIKI to open the door of your spirit and help you to forward the journey of awareness.



注意文

◆ About the message book
Please note that the message book is given only in Japanese.

◆ About the package design of the box
You can choose from two types of box package designs: "Miroku no Yo" and "Dainichi Nyorai - Mezame -".
The contents, the cards and the message book, are the same.

◆About color
The color and the texture of the actual products might be marginally different from the image you see depending on the monitor, OS, or browser you use.