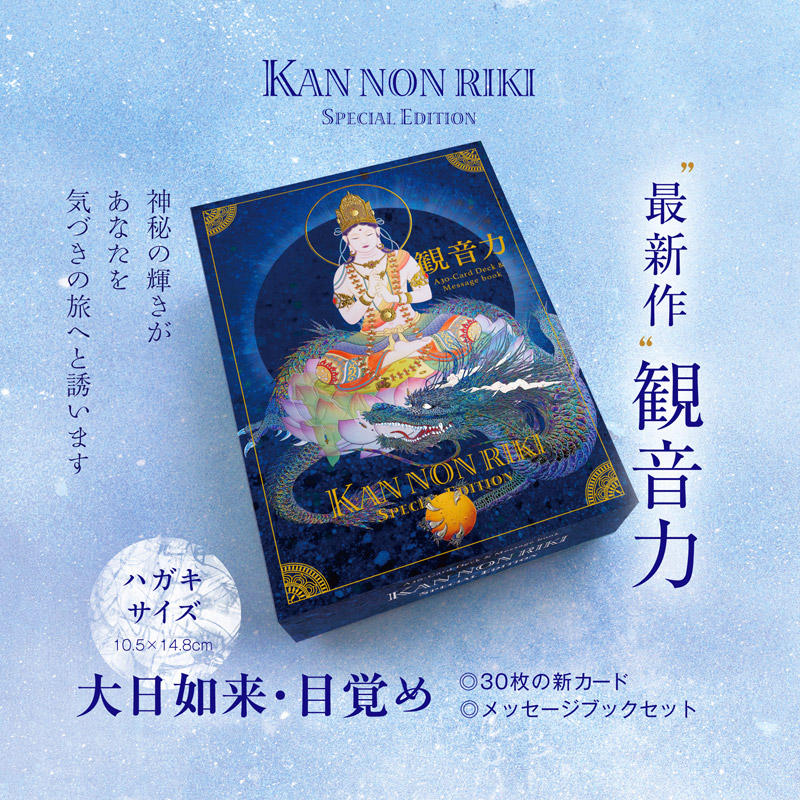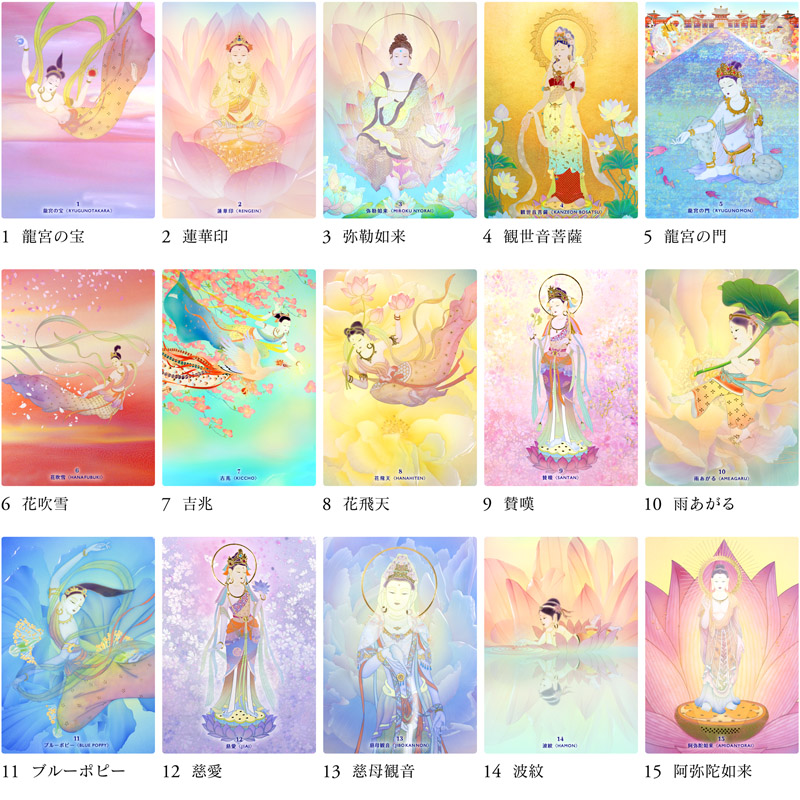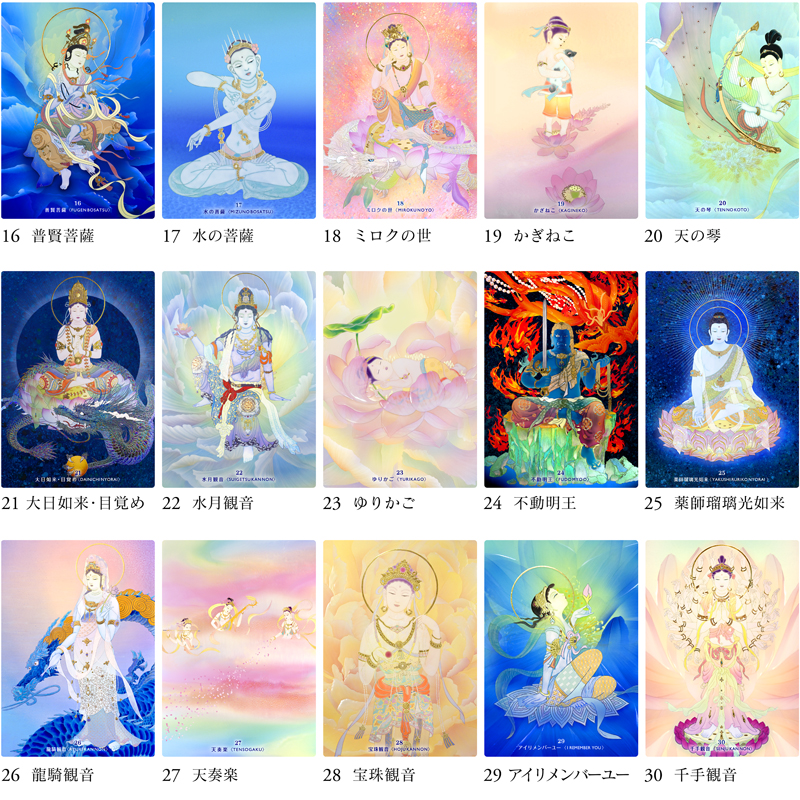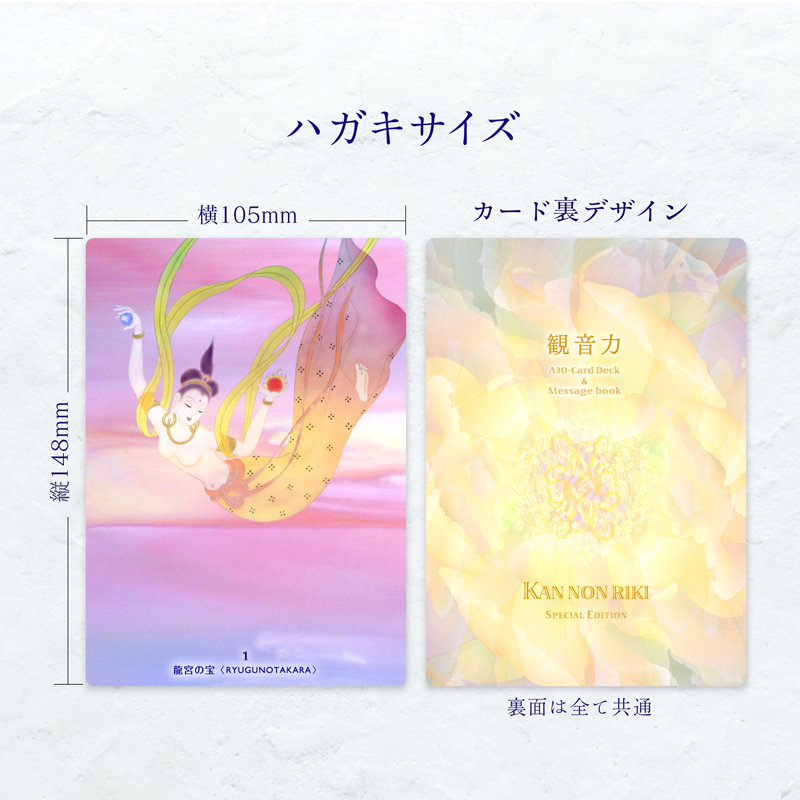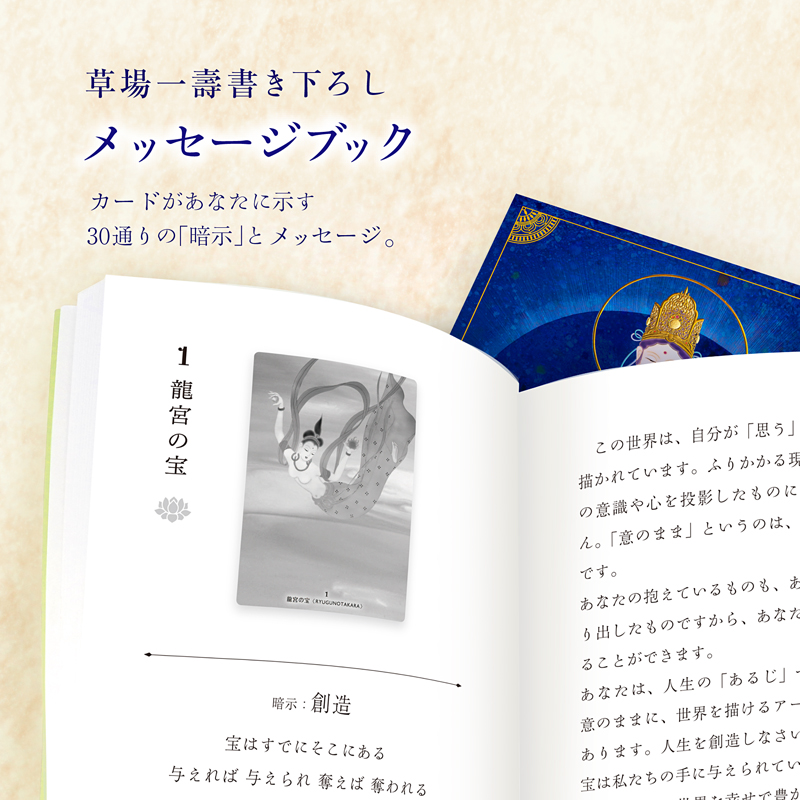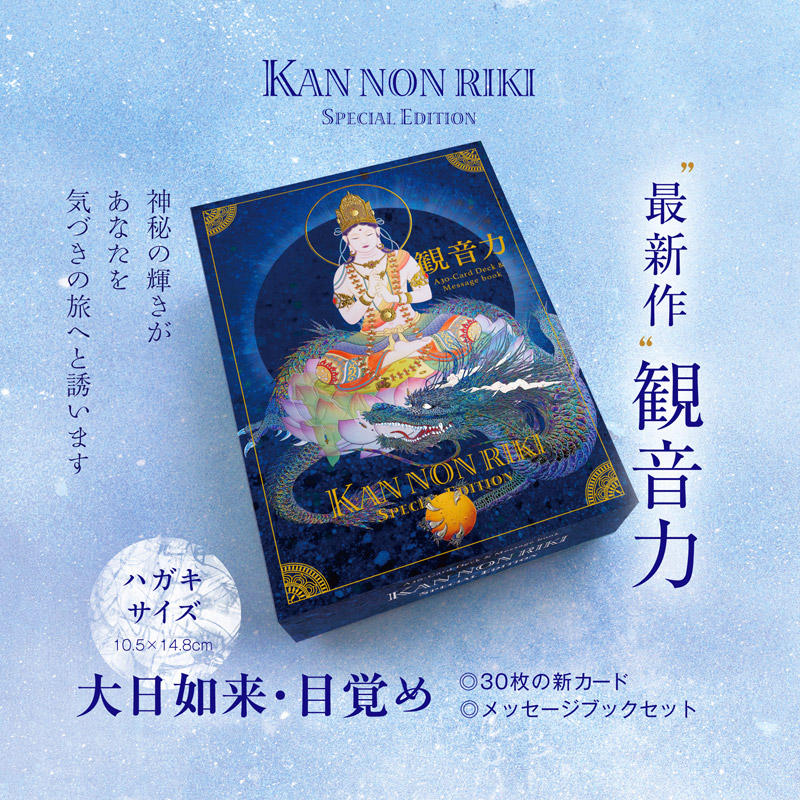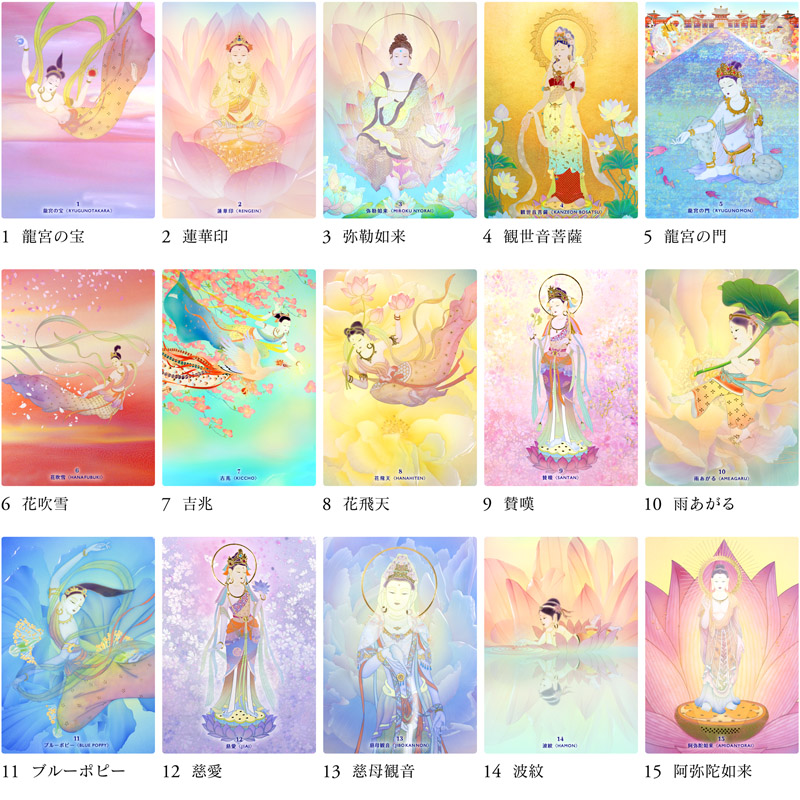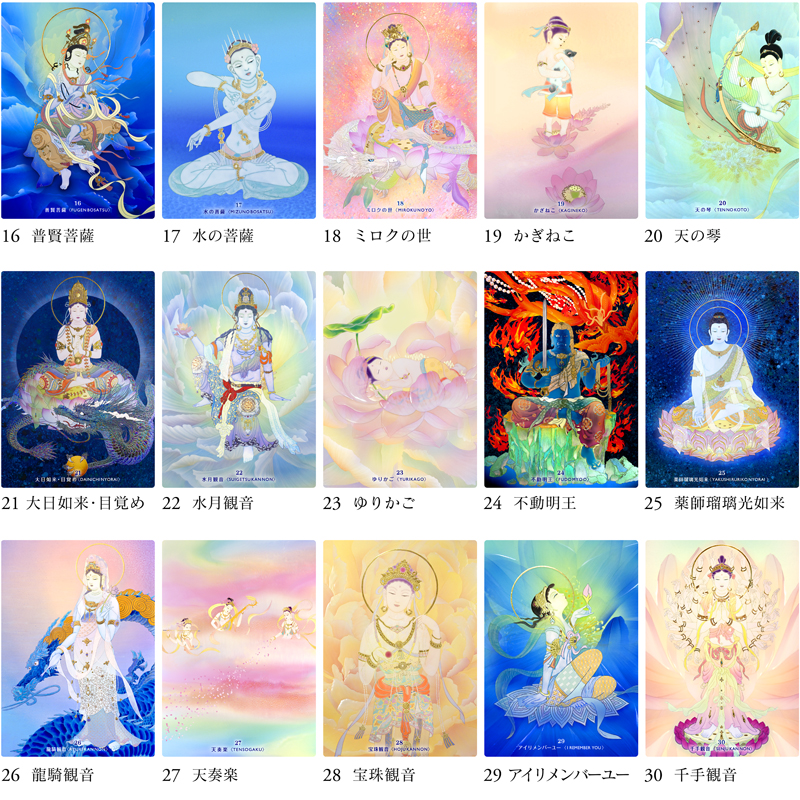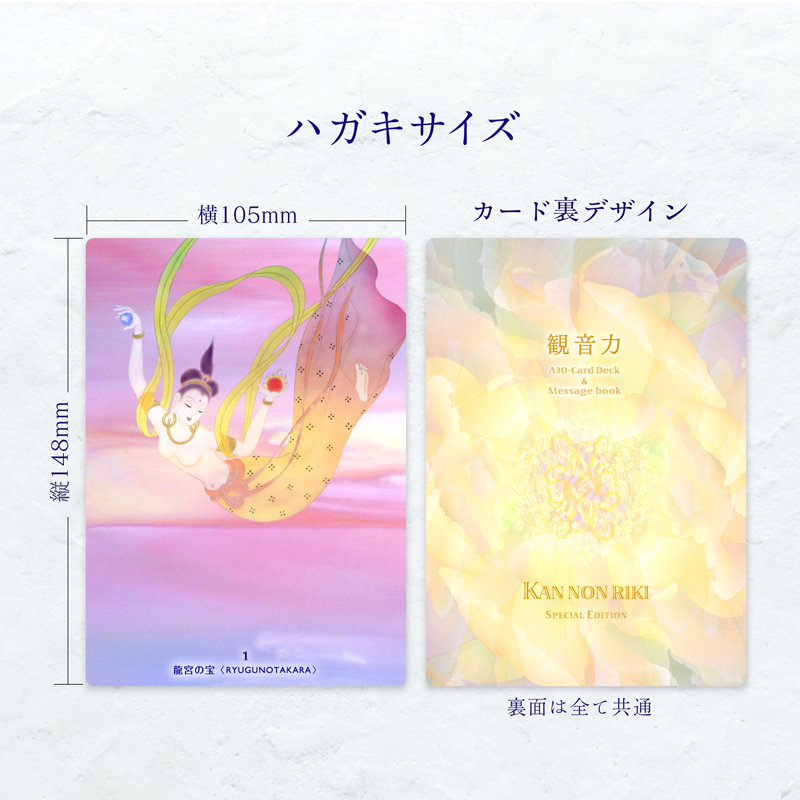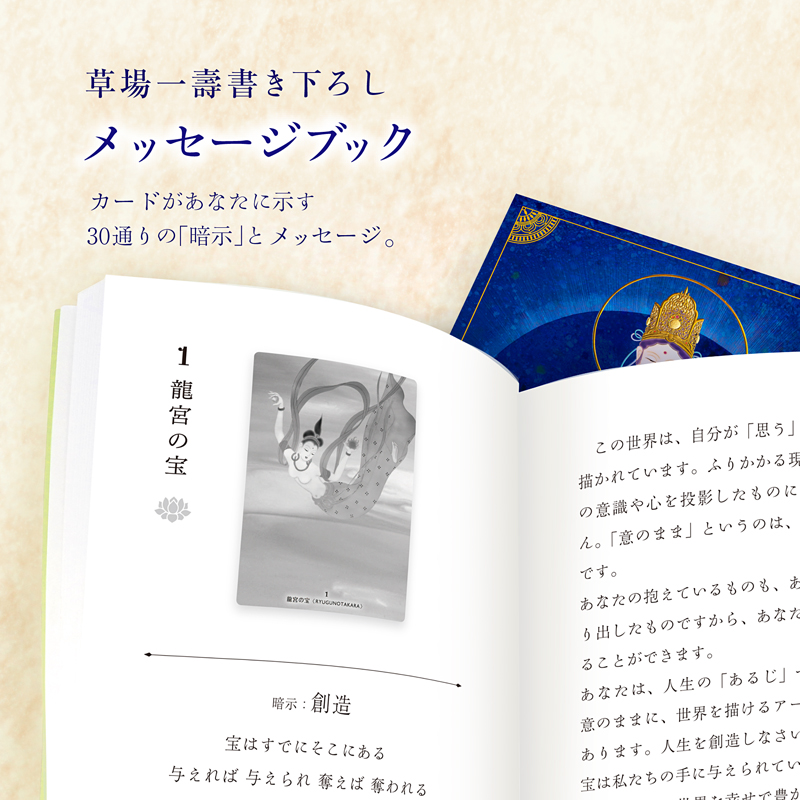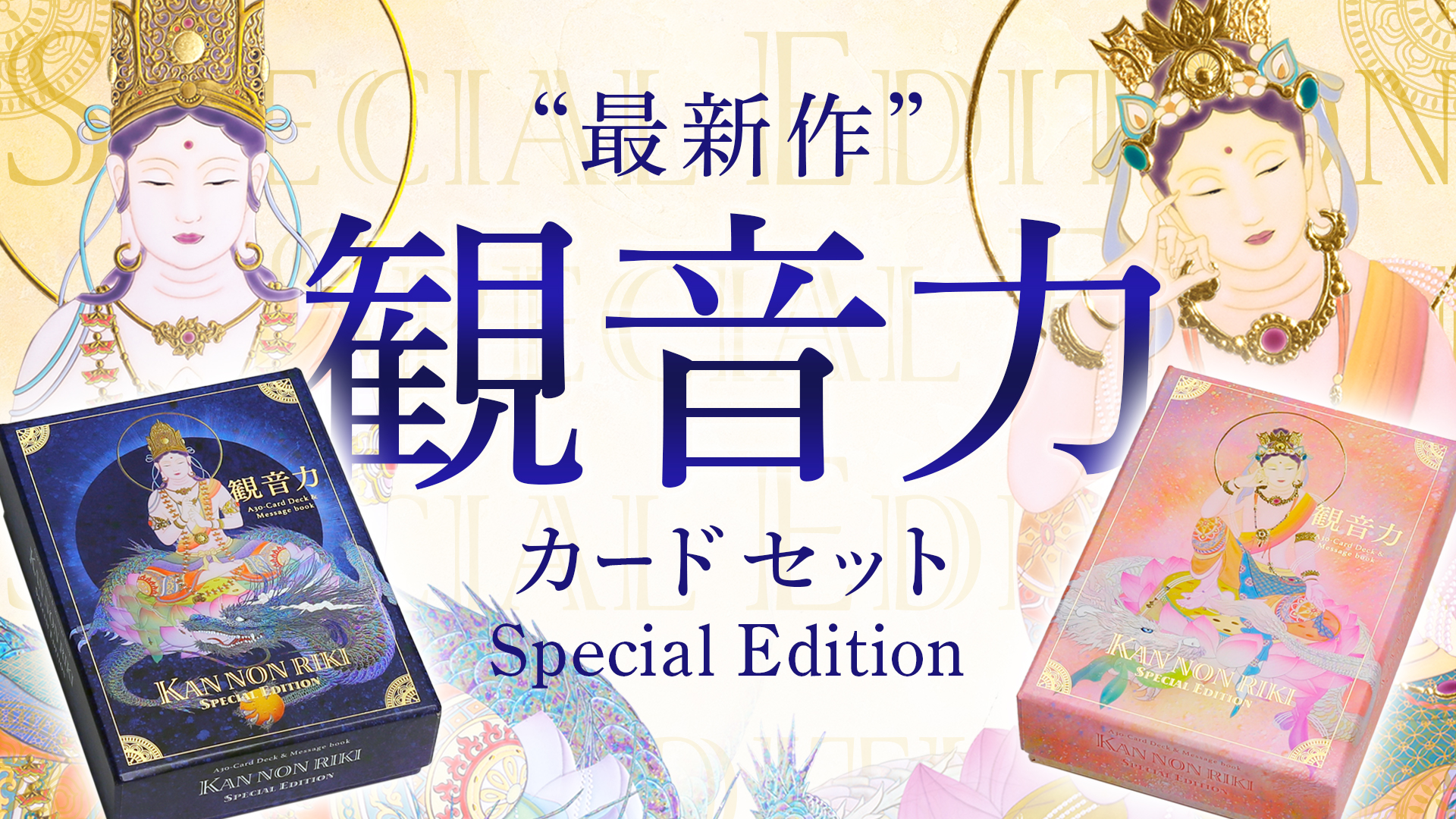 KAN NON RIKI Card set Dainichinyorai Mezame
12 years from birth! Long-awaited new
"KAN NON RIKI" card special edition
The sparkle of mystery invites you to the journey of awareness
The latest technique reproduces the quality of porcelain called the glow of mystery. The beauty of coloration extends beyond two dimensions and inserts light into your mind. When people touch a beautiful thing, sensibility moves not the reason. The power that it feels, "KAN NON RIKI".
The more beautiful Kannon power card special edition opens your Kannon power = soul door and guides you to the journey of awareness.
特典内容

〇7/1発売の新作「観音力ジクレ」をご購入の際にご利用いただける10%オフクーポン
※観音力カードデザイン以外の複製画ジクレ作品は対象外となります。

〇「観音力カードセット」ご紹介クーポン 10%オフ券(ご自身でもお使いいただけます)

\さらに!仲間が集う「観音力オーナーズコミュニティ」へのご案内もご用意/
Facebookの観音力オーナーズコミュニティにご登録いただくと、観音力「特別動画」をご視聴いただけます!観音力カードとともに、是非コミュニティもお楽しみくださいませ。
※詳細は商品に同梱される特典チラシをご覧ください。






備考

◆ About color
With regard to the color and texture of the work, the color of the monitor and the version of the browser may differ slightly different from the color and the color of the actual work.
Please acknowledge any problems.

◆ The box package can be selected from two types of "Miroku no yo" and "Dainichinyorai Mezame".
The contents of the recorded card and message book are the same.