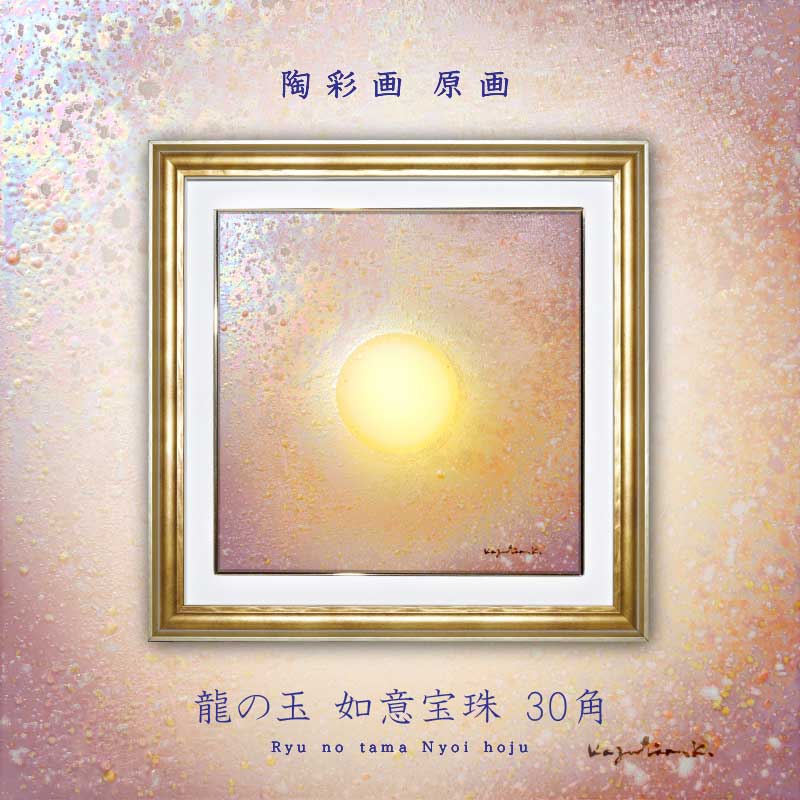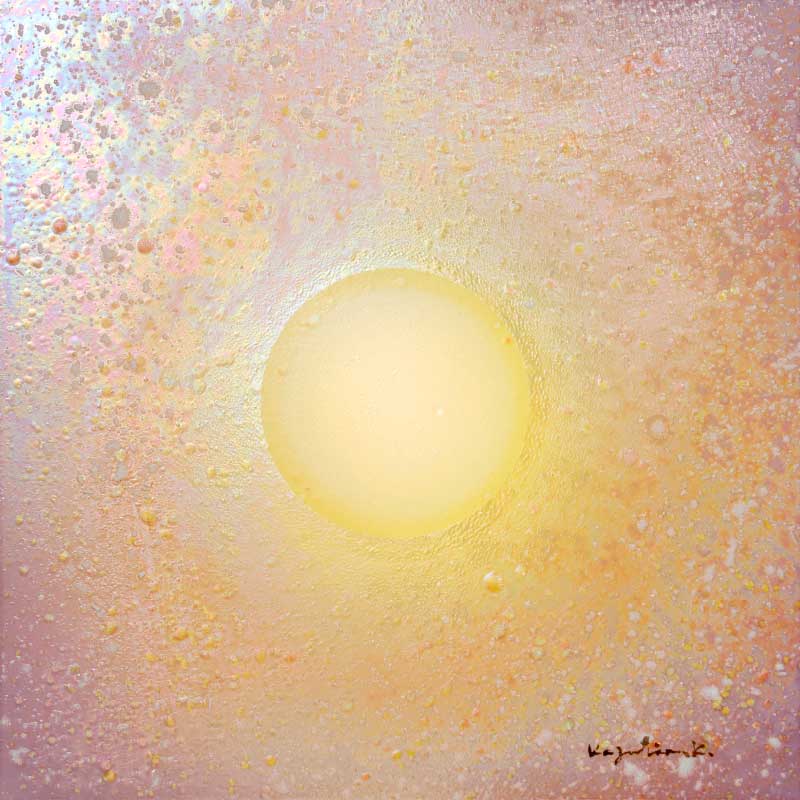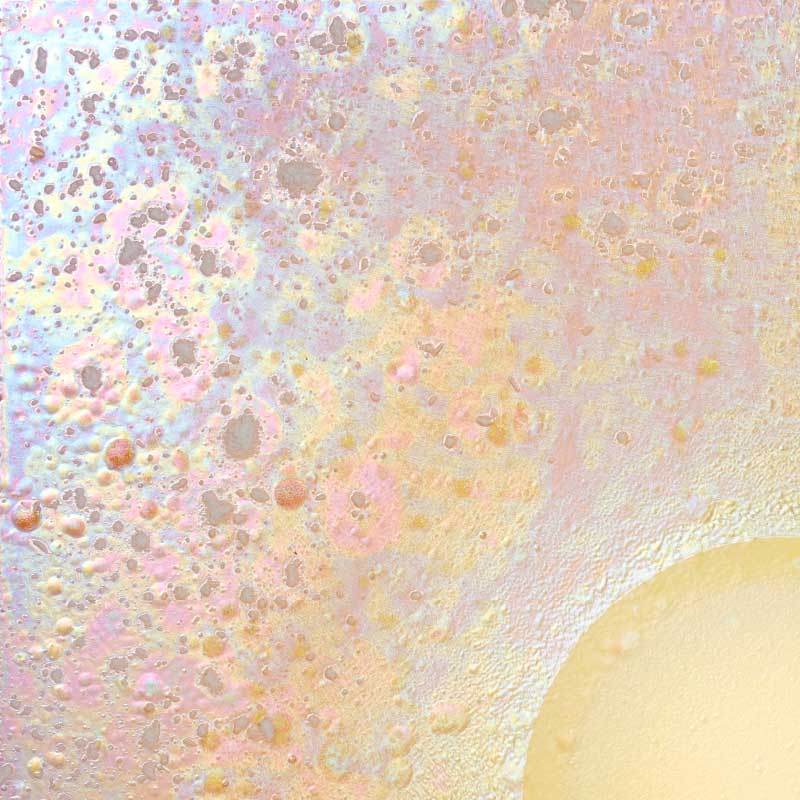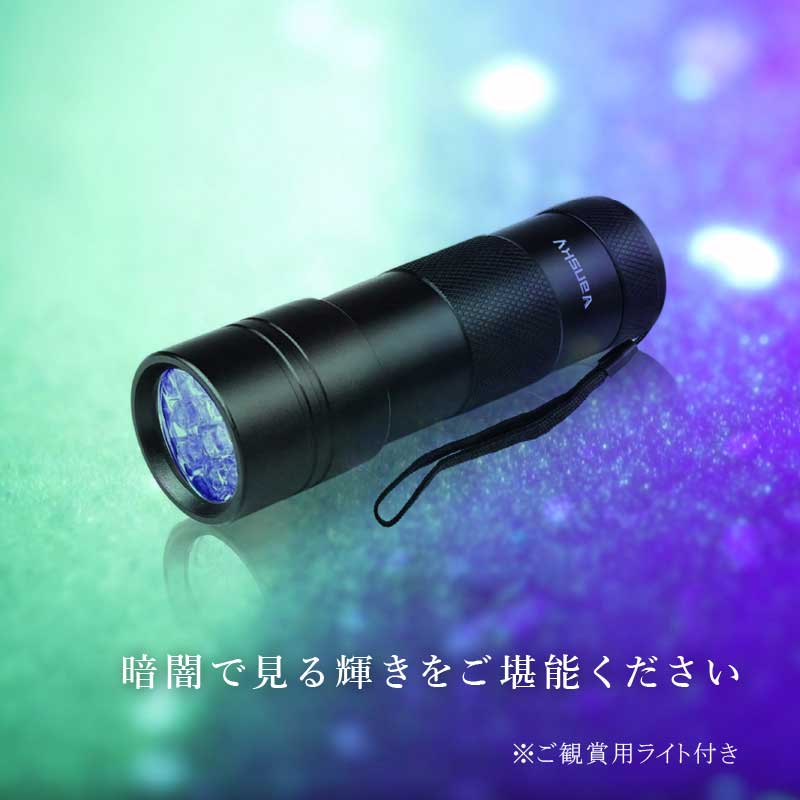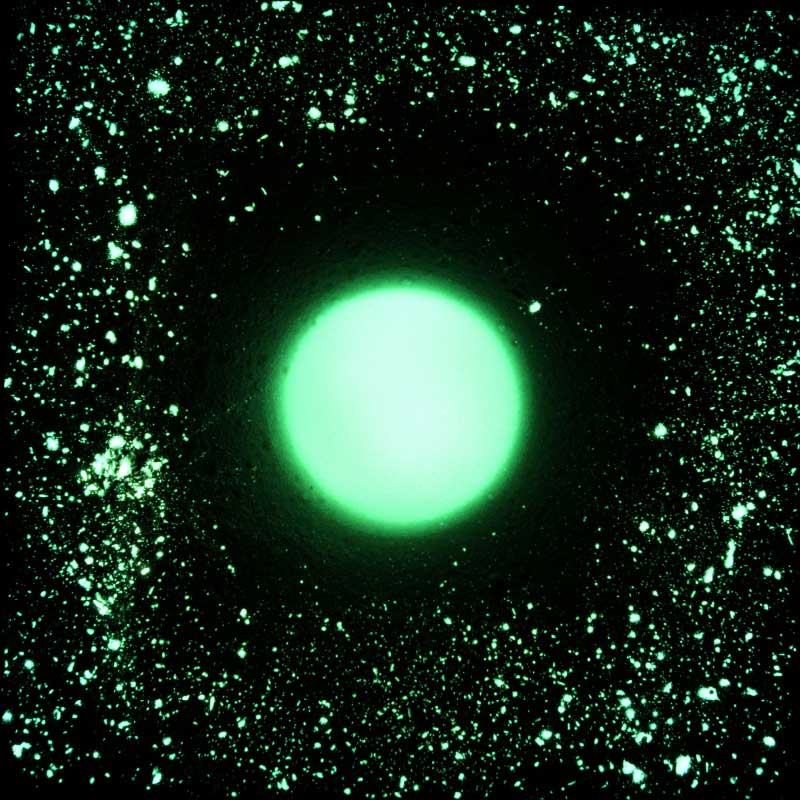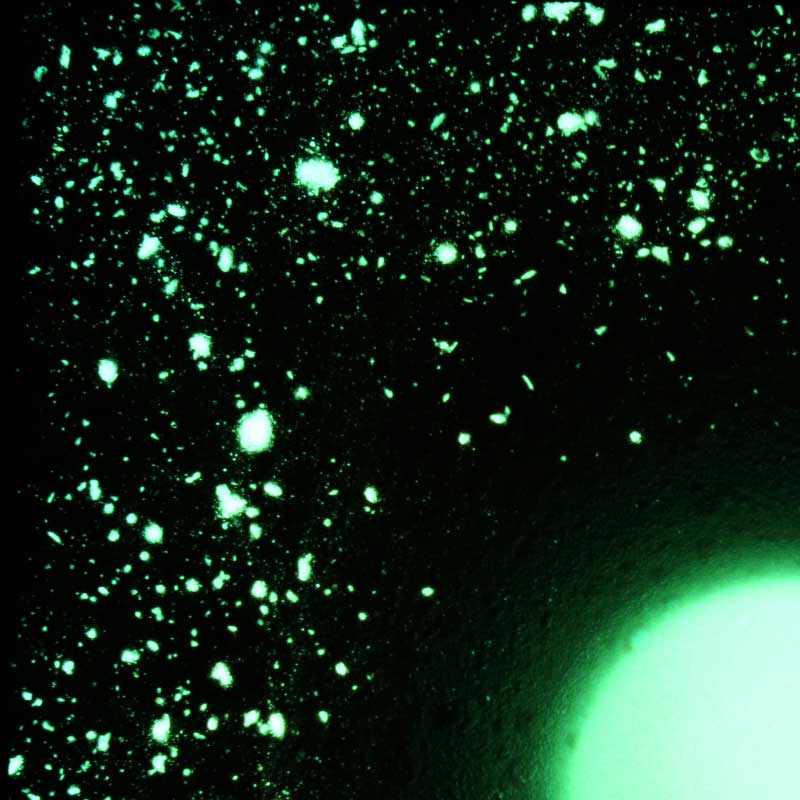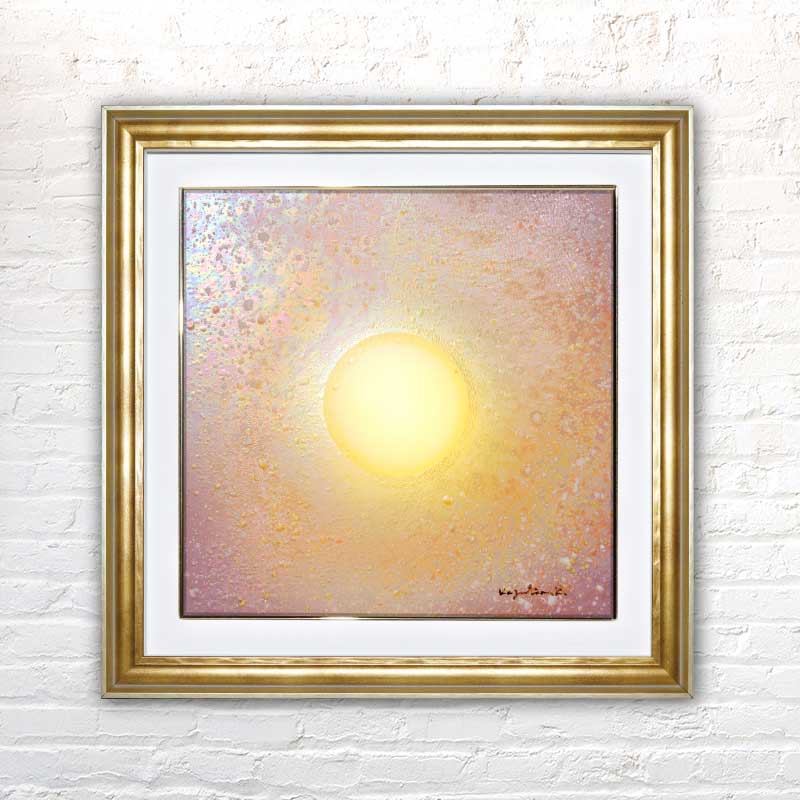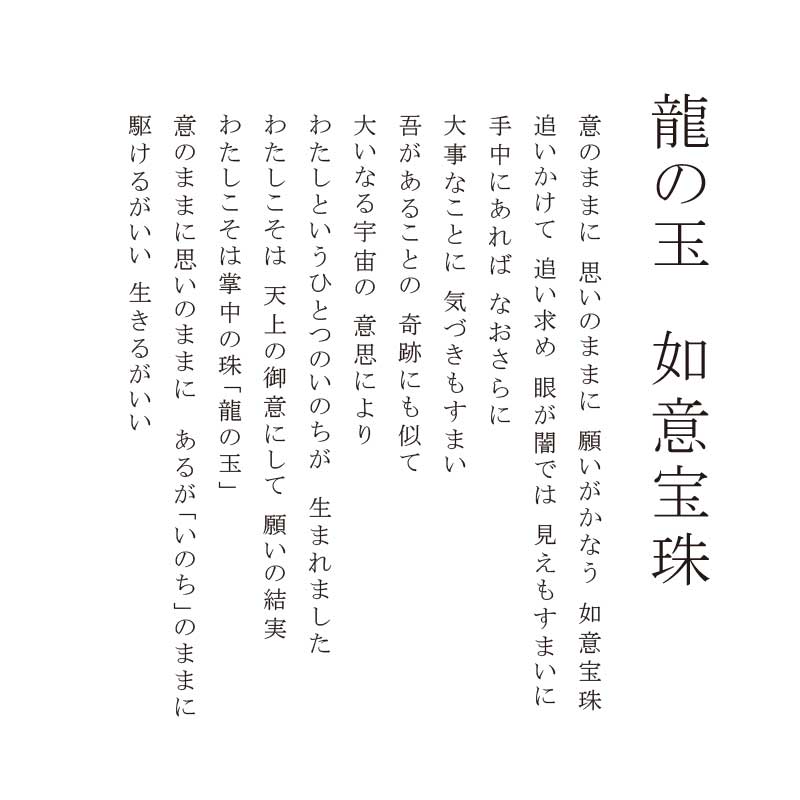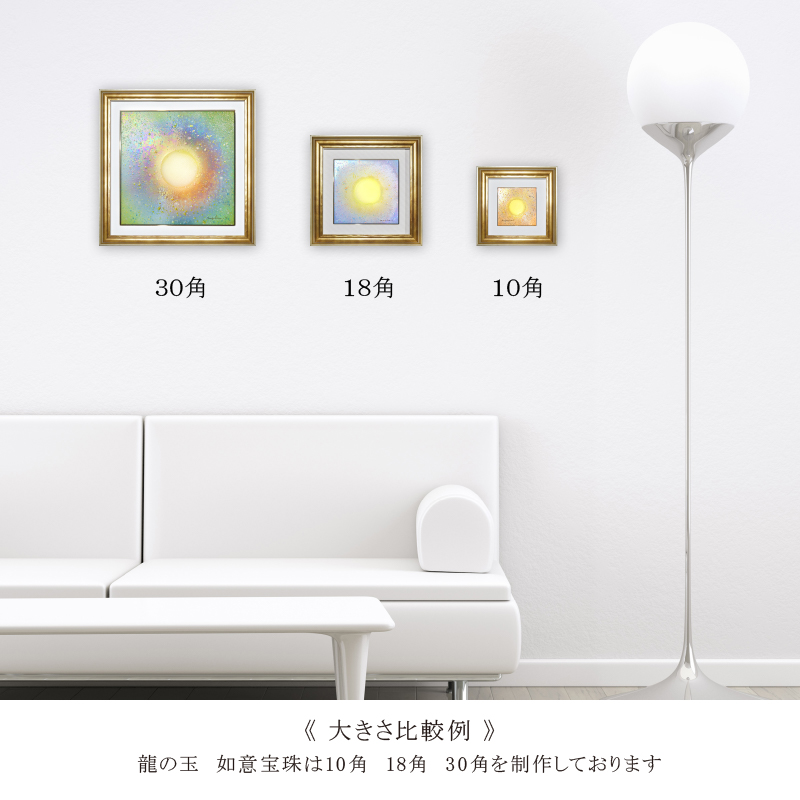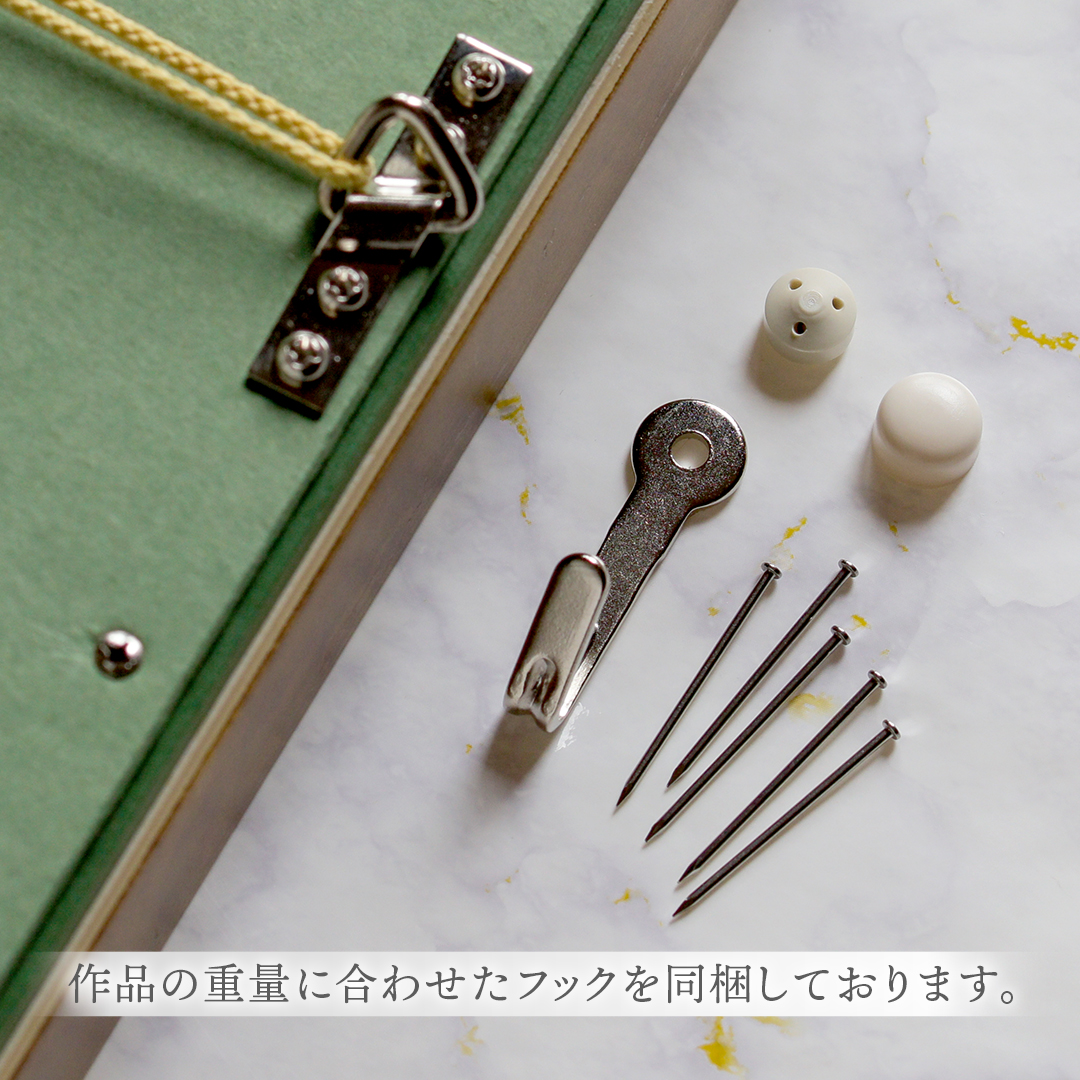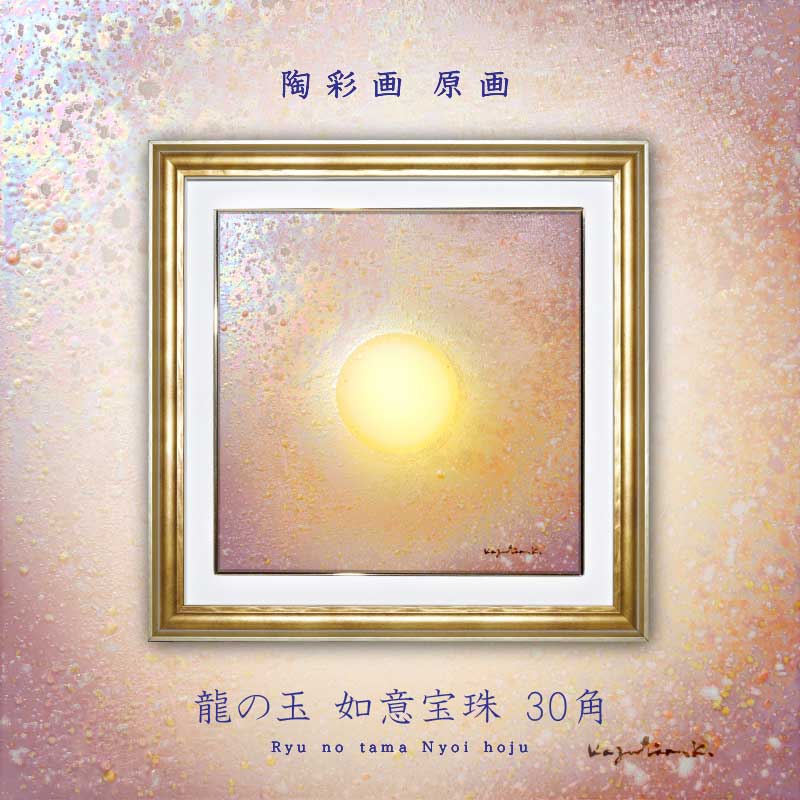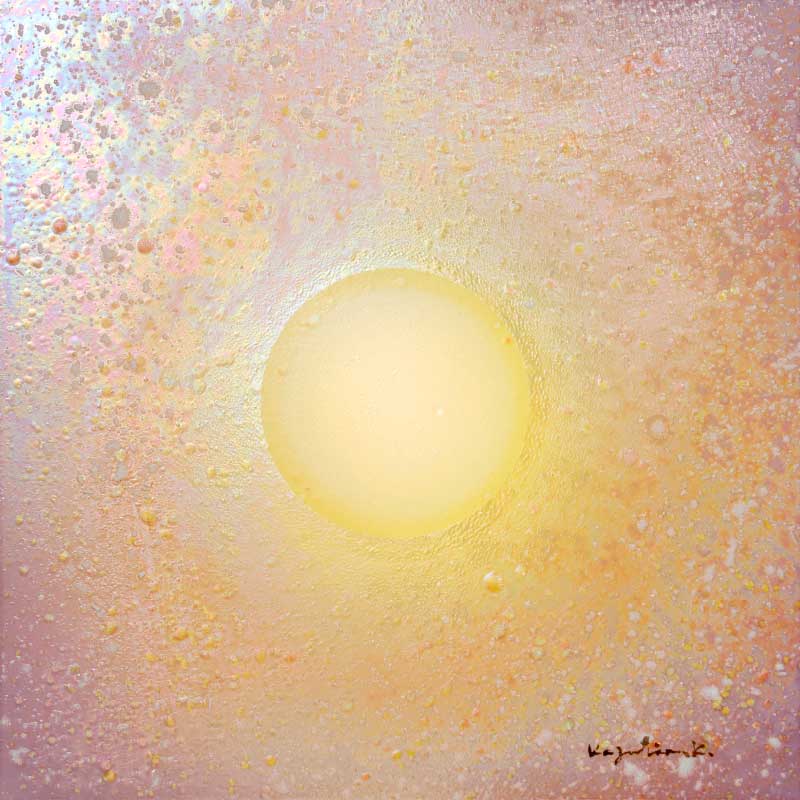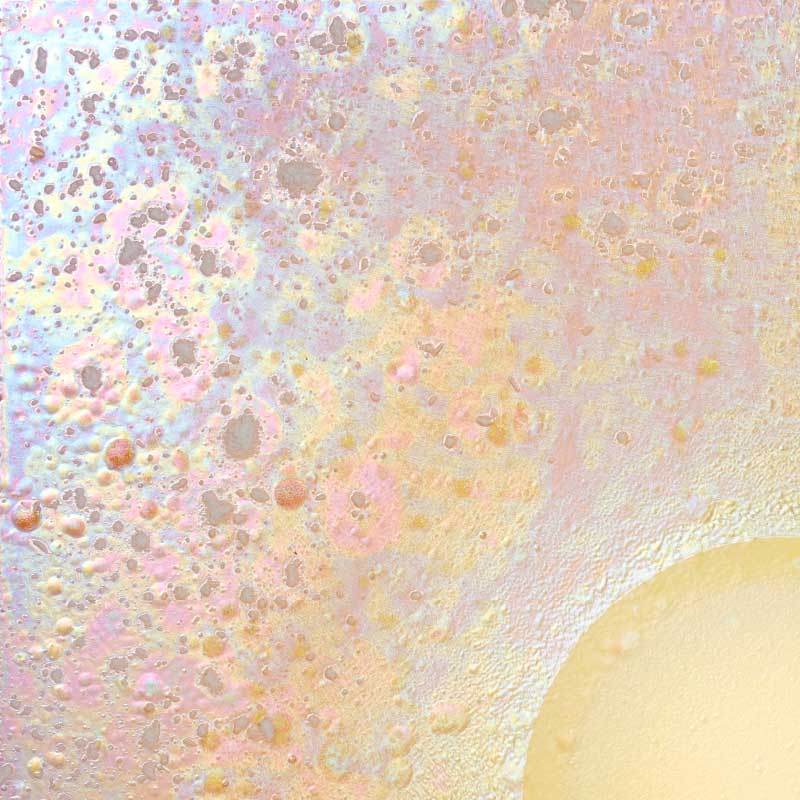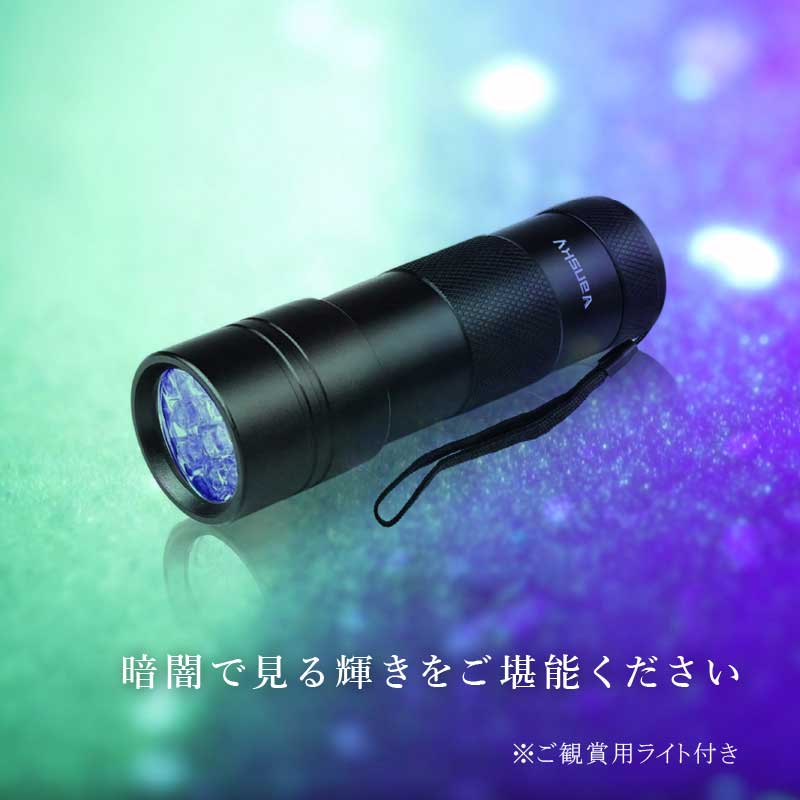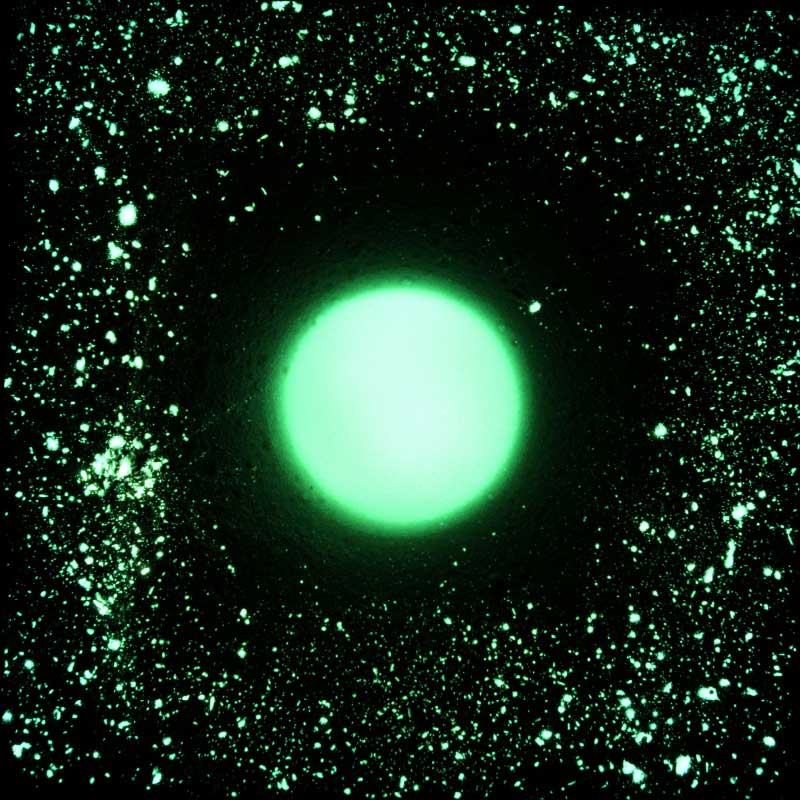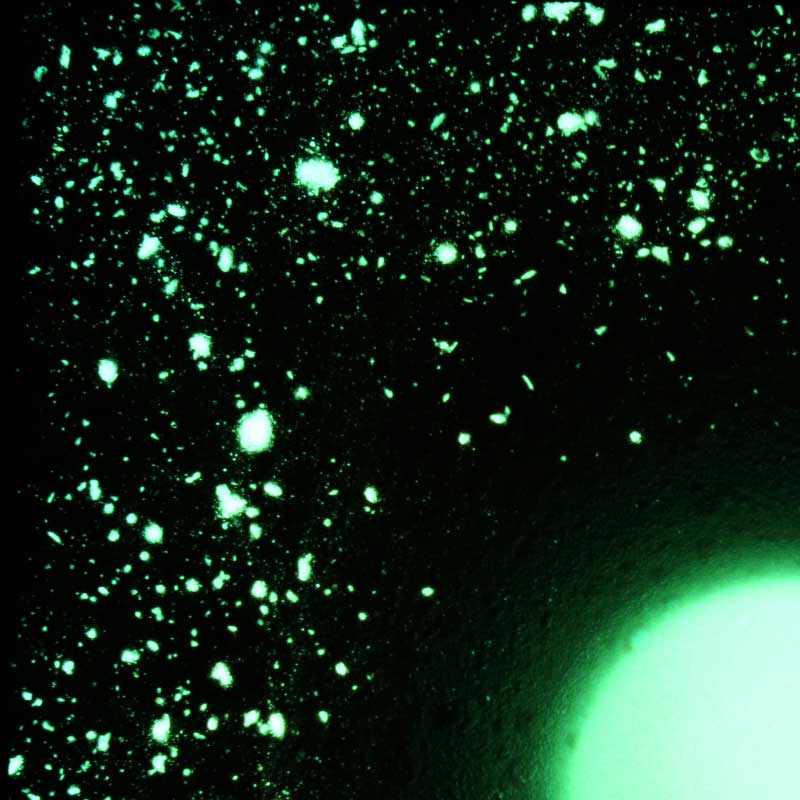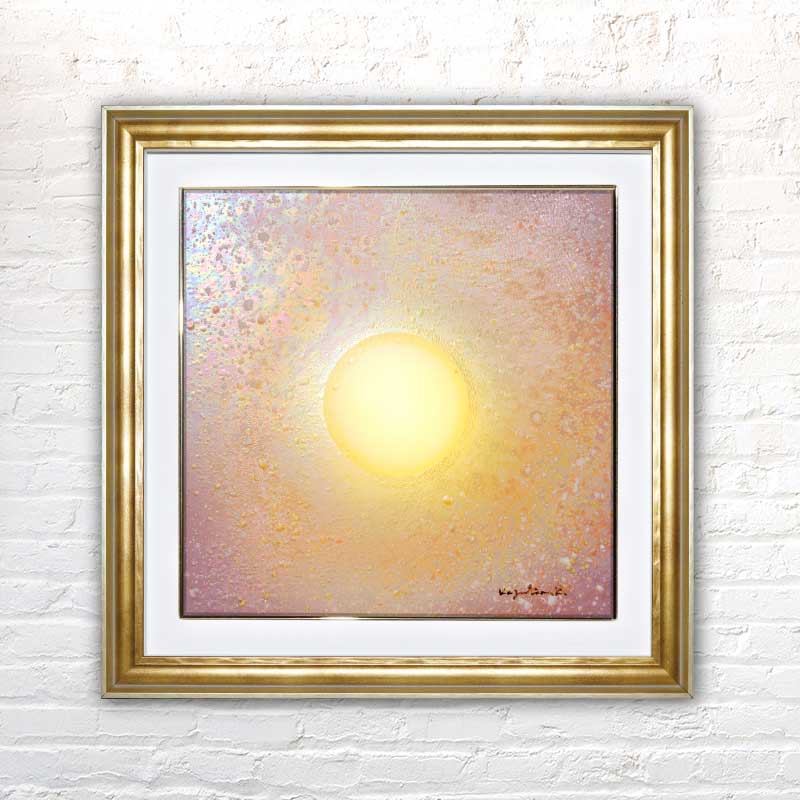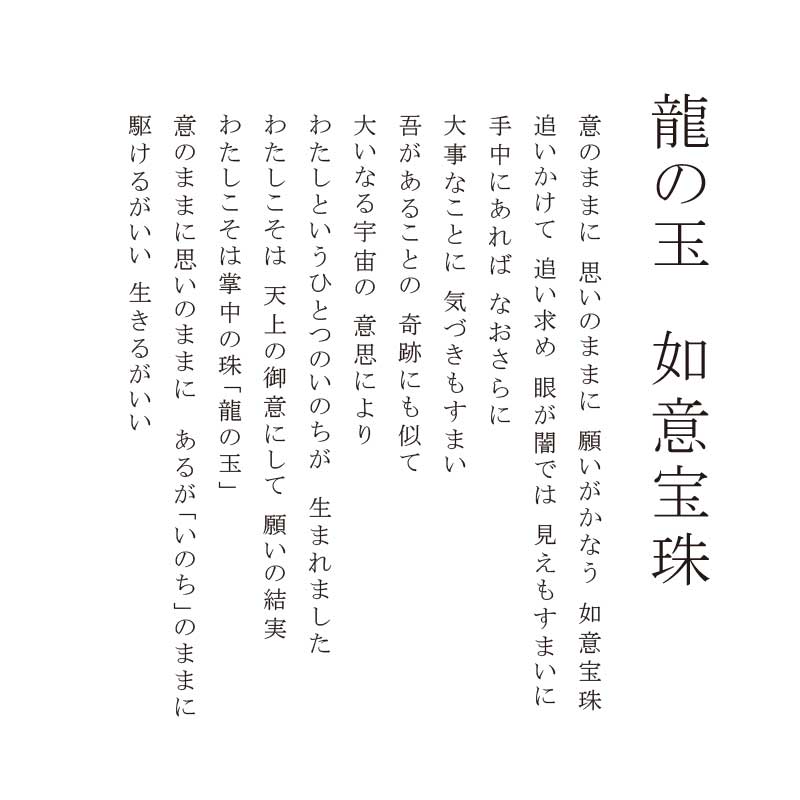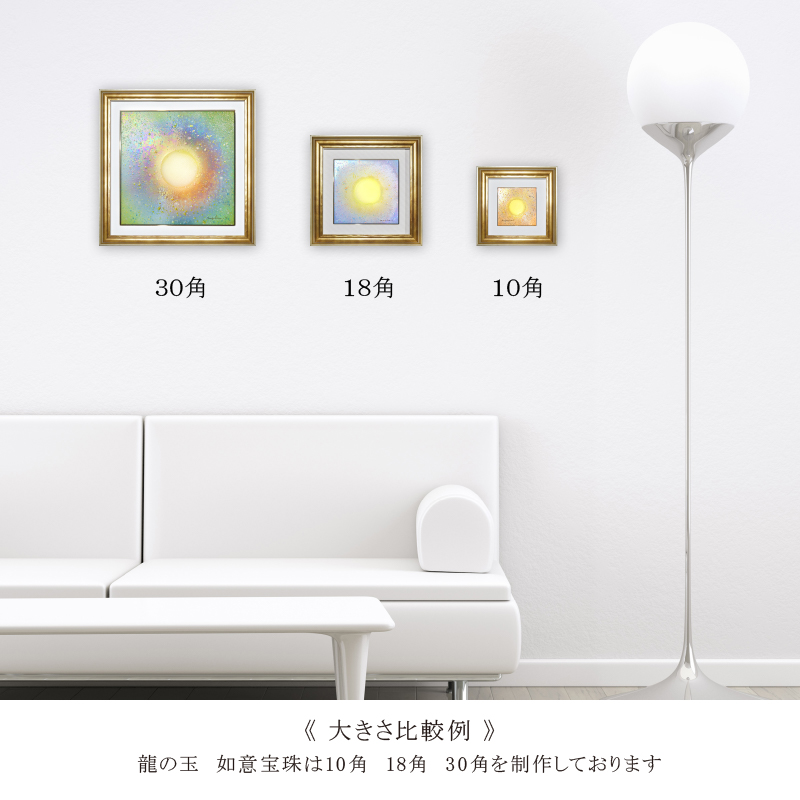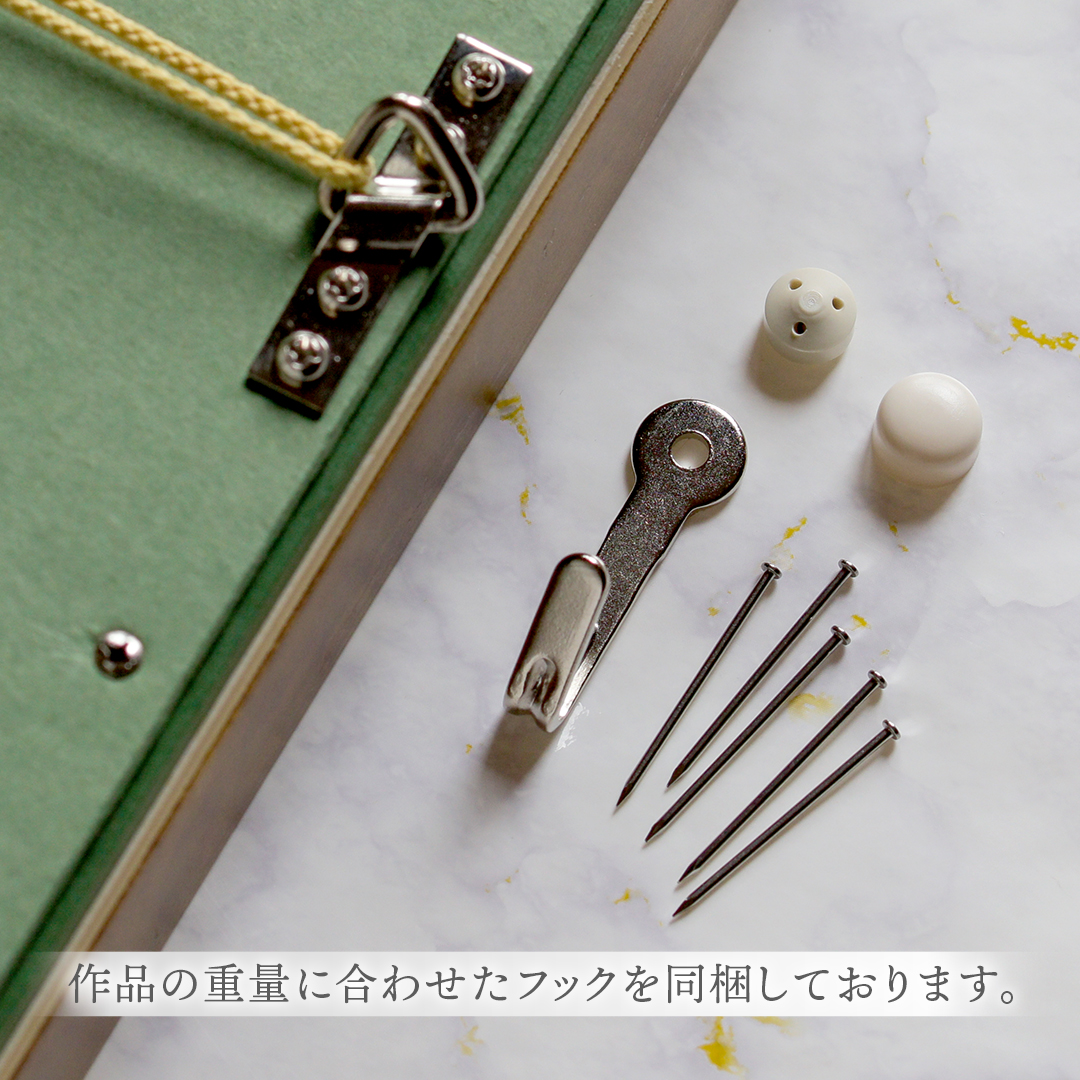 Tosaiga "Ryu no Tama - Nyoihoju -
A new addition "Ryu no Tama - Nyoihoju - Iyasaka" to our Tosaiga!
*Ryu no Tama = dragon's orb 
Nyoihoju = Cintamani stone, or a wish-fulfilling jewel
The "Ryu no Tama - Nyoihoju" is a series created as a new trial, which is based on the research on the technique of burning phosphorescent materials into Tosaiga.
The phosphorescent materials absorb light and store it as energy when exposed to light, and glow in the dark by releasing the energy.
It means that the phosphorescent paint, which is invisible in a bright place, can be visualized by darkening it.
The "Nyoihoju" series is painted with these materials, so that the artwork, which is simply vibrant and colorful in a light room, has a gimmick to suddenly show luminous orb "Nyoihoju" when you turn off the light.
With the same colors, "Iyasaka" can be made in three sizes: 100 mm × 100 mm, 180 mm × 180 mm, and 300 mm× 300 mm.
We hope you enjoy Kazuhisa Kusaba's abstract paintings.
注意文

◆About additional delivery fee
We usually use the EMS service for shipping.
Please note that some additional charges may occur as a customs clearance fee (probably about 2800 Japanese yen) and/or packing materials for overseas shipping.
We will later inform you of the additional payment in that case.

◆About delivery time
Please note that it takes about 2 to 3 weeks for delivery after ordering.

◆About frame
The frame for this work is not necessarily the same as the image on this page.
The item we actually offer is the same in hue but might have a slightly different design.

◆About color
The color and the texture of the actual product might be marginally different from the image you see depending on the monitor, OS, or browser you use.

◆About our Tosaiga and replica
Our Tosaiga pieces and replicas are carefully produced one by one.
Please note that requests to purchase or to return our items are not acceptable.