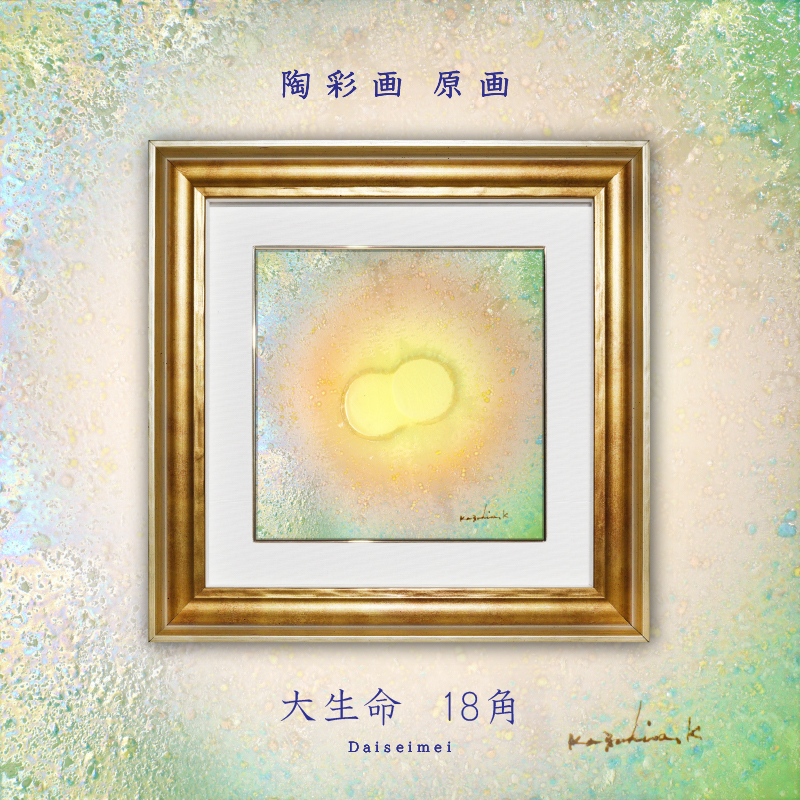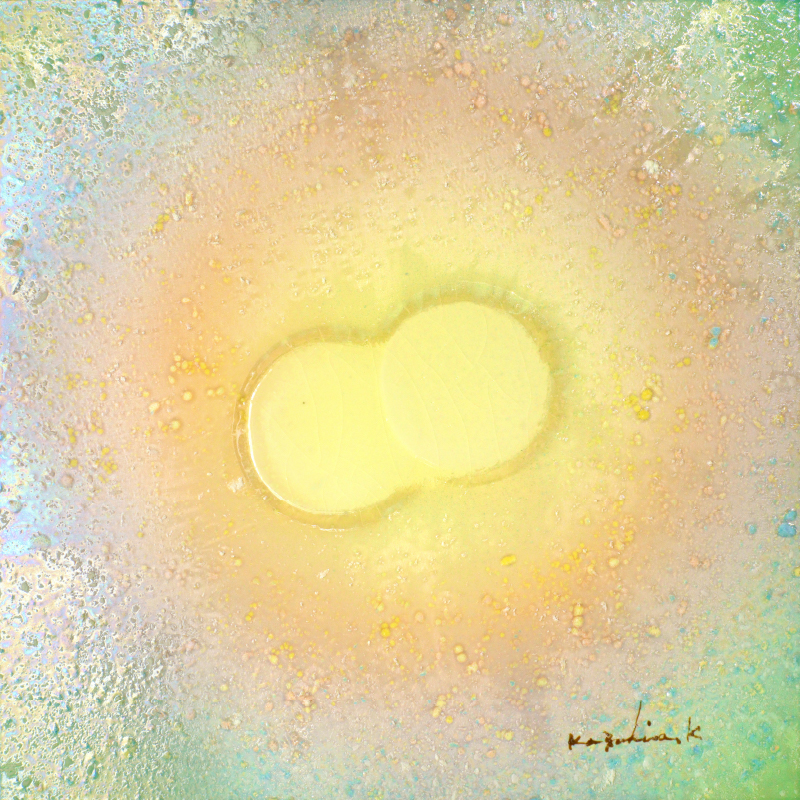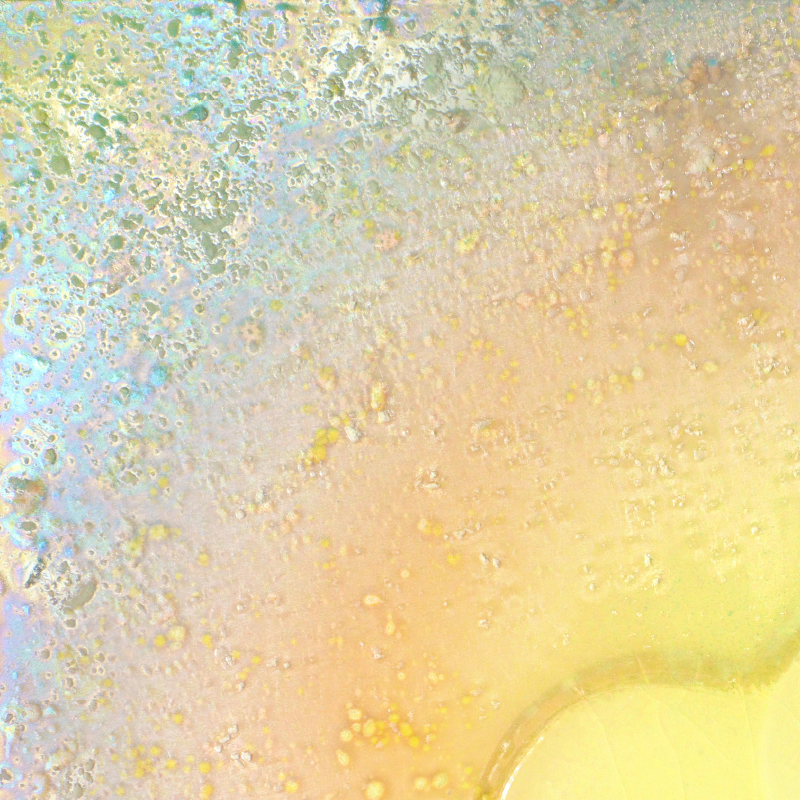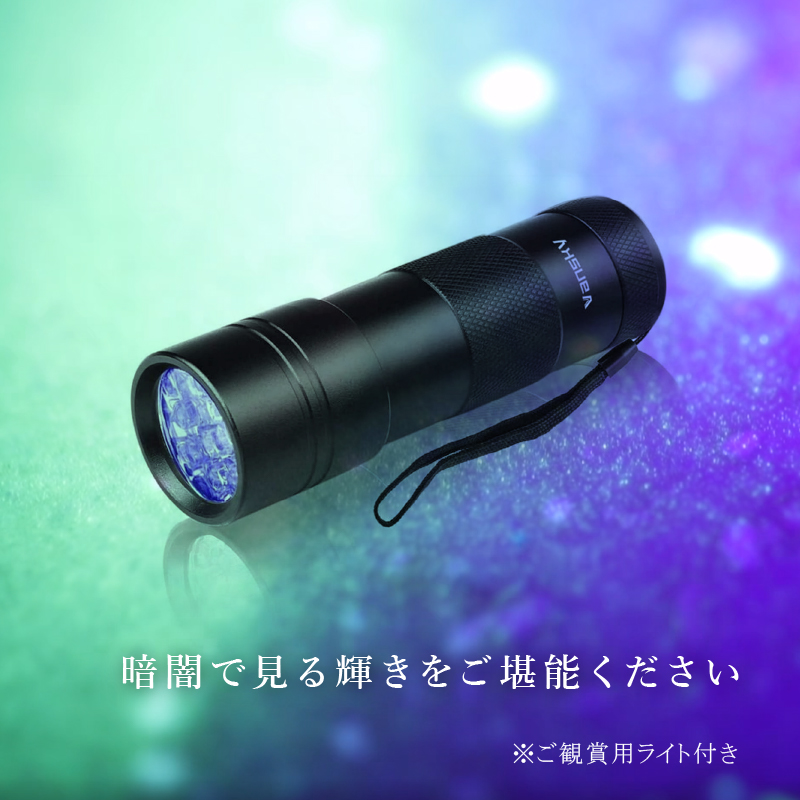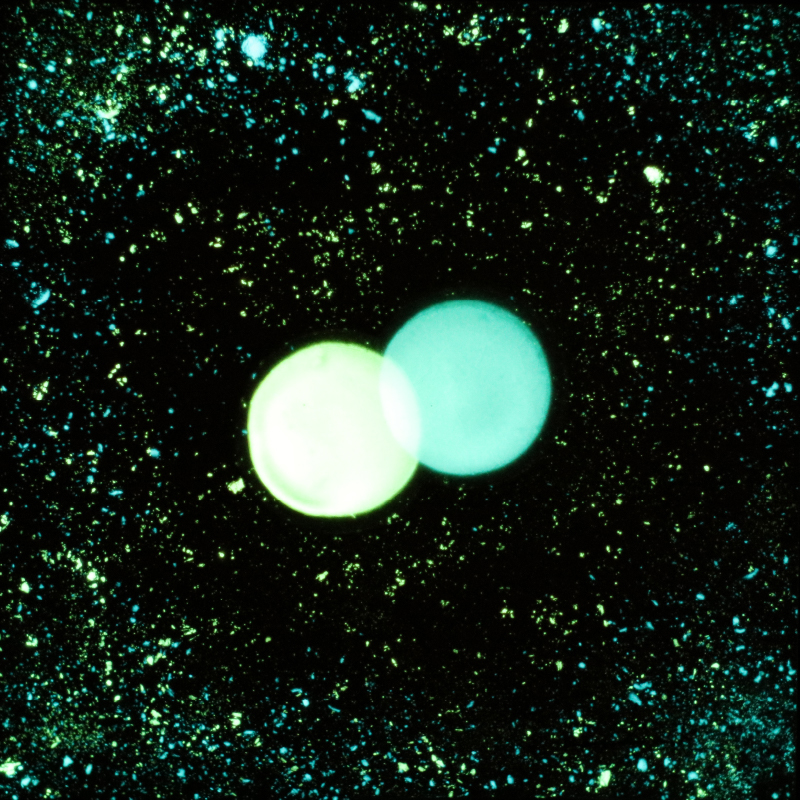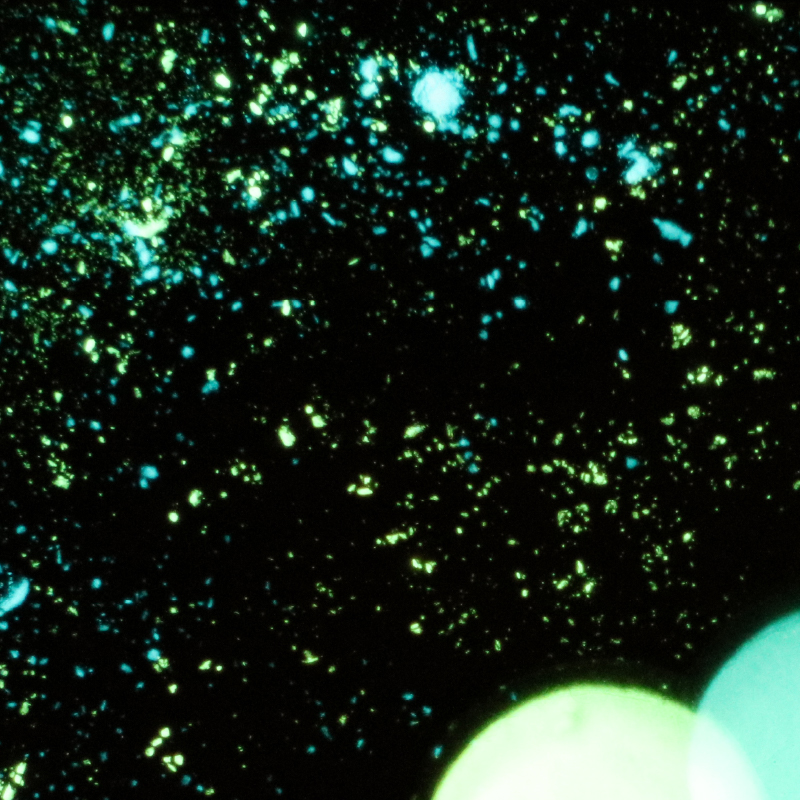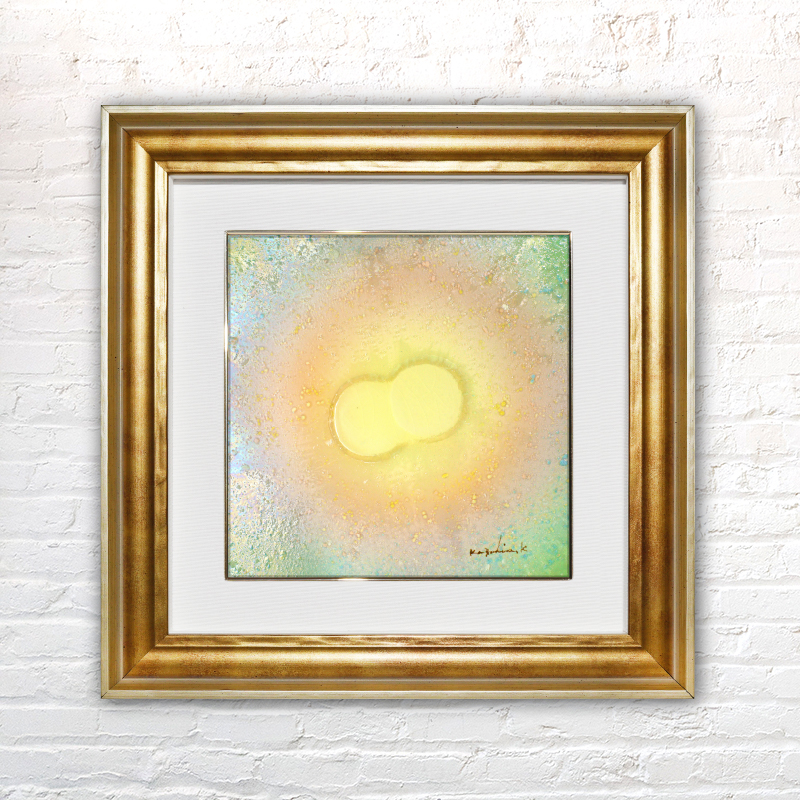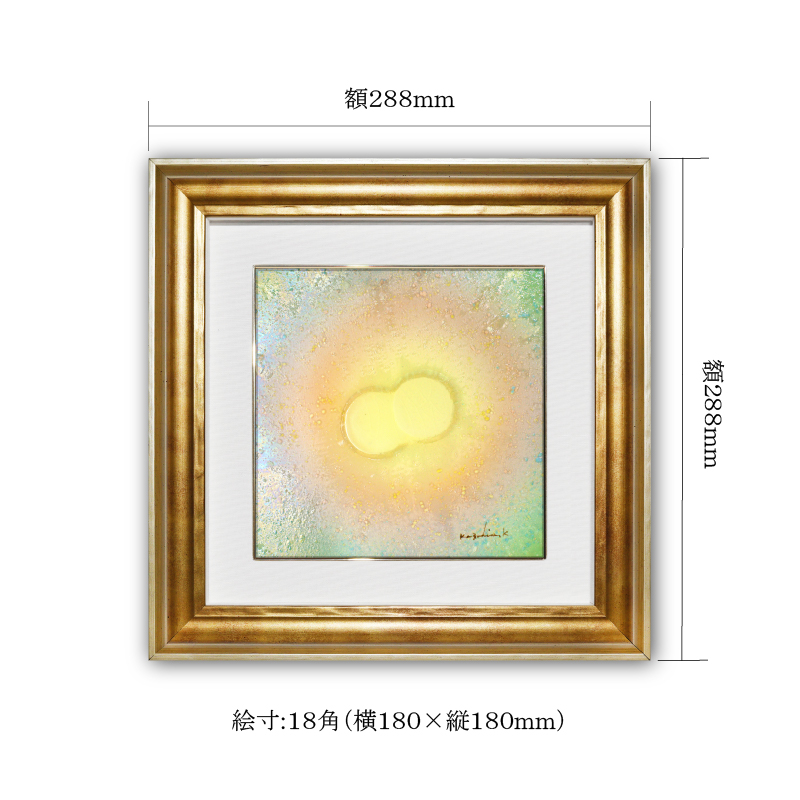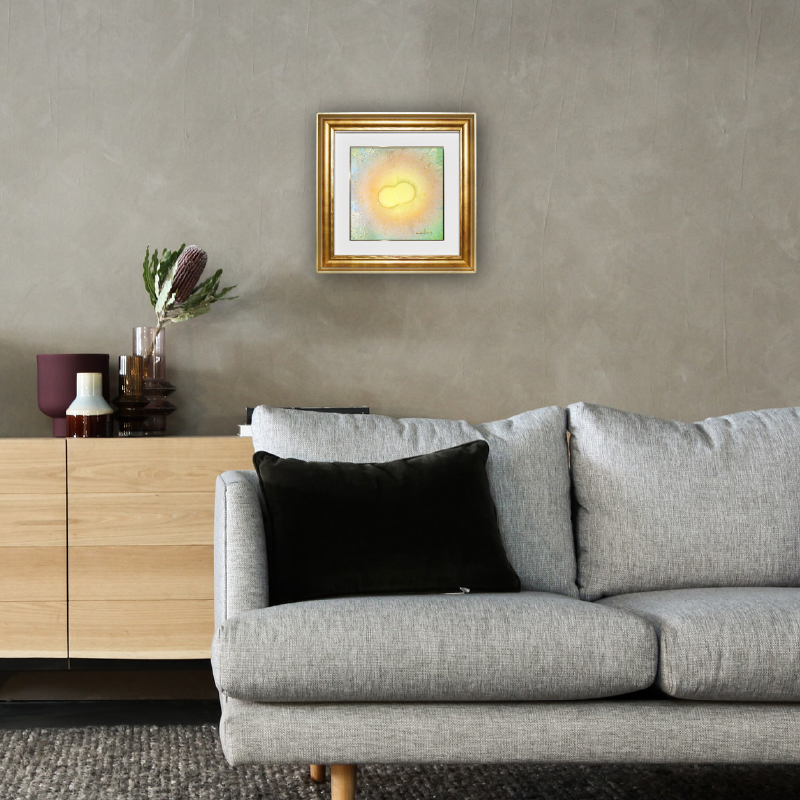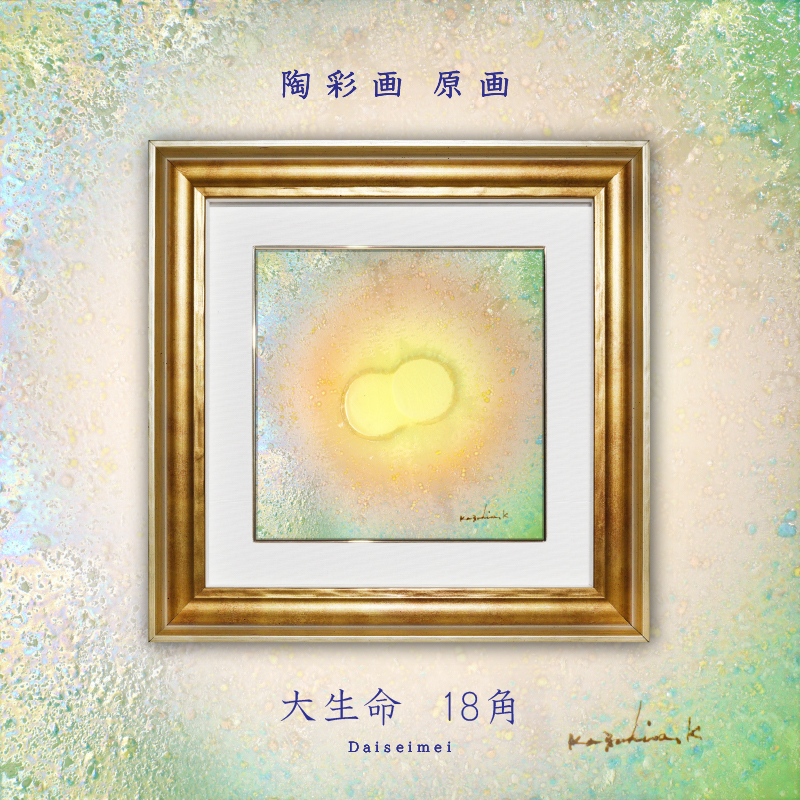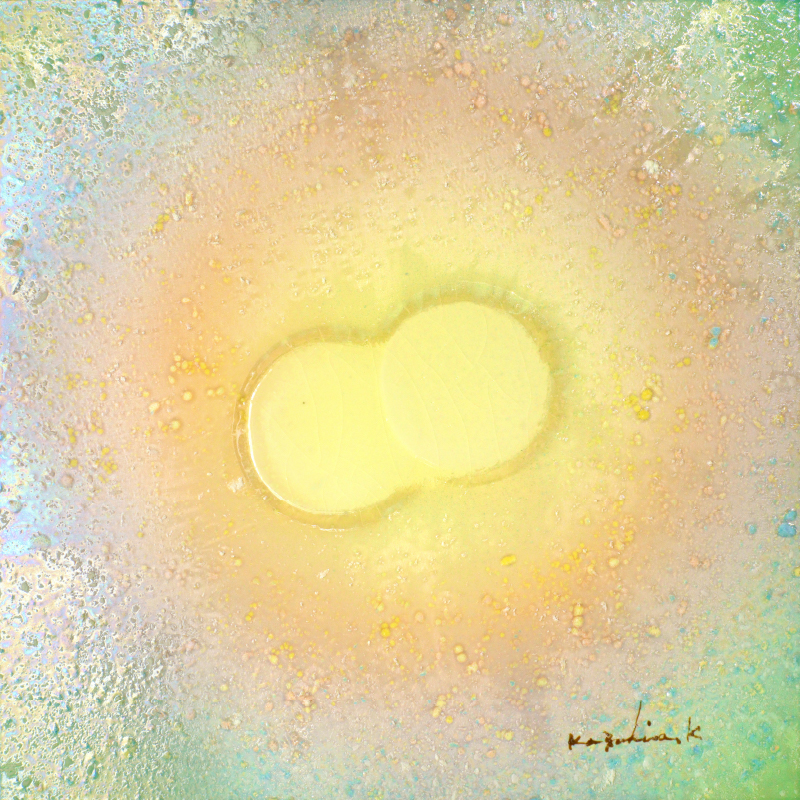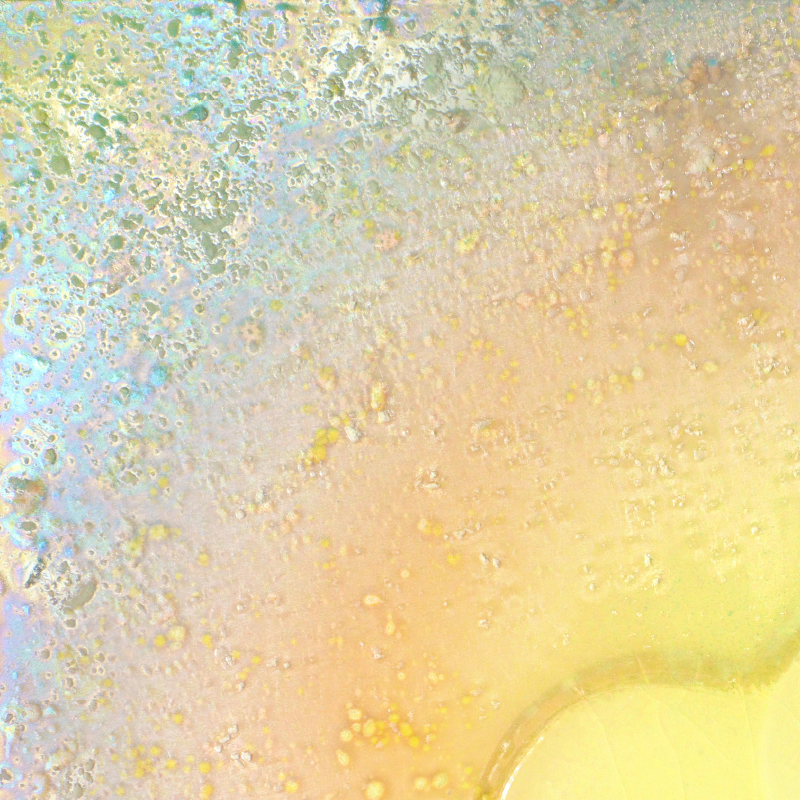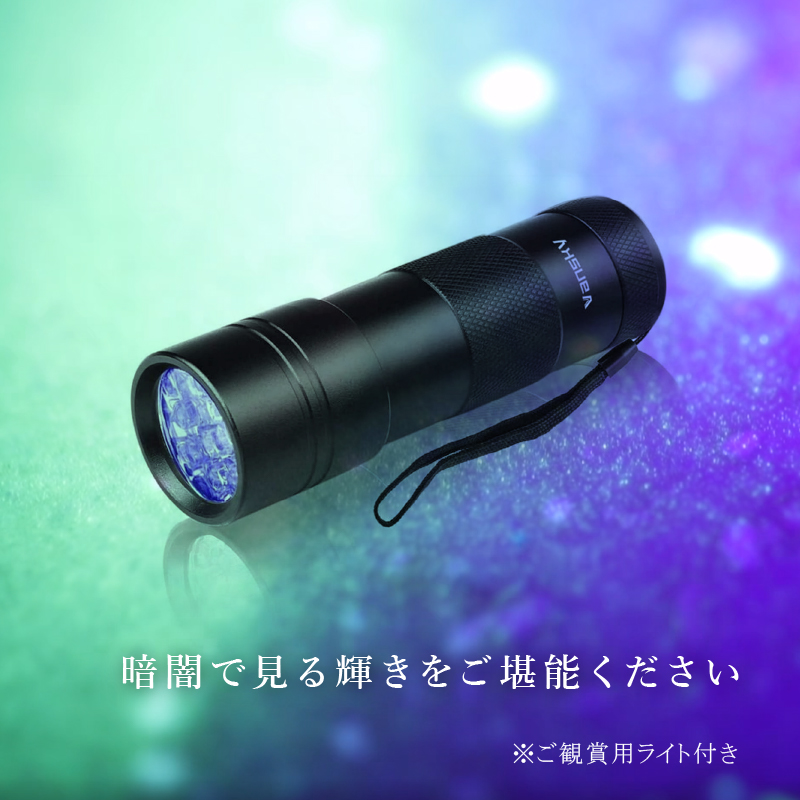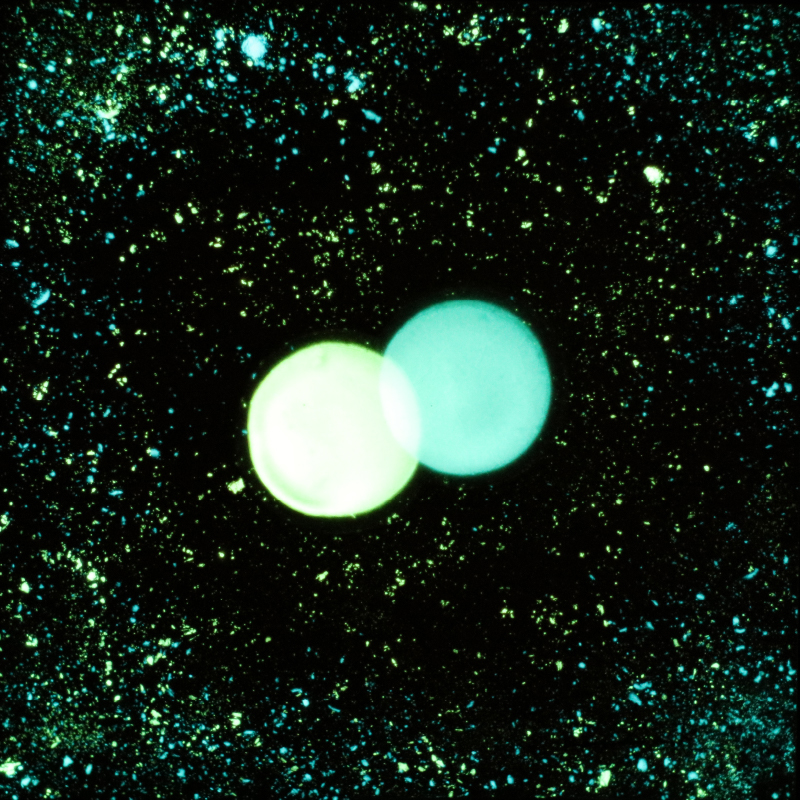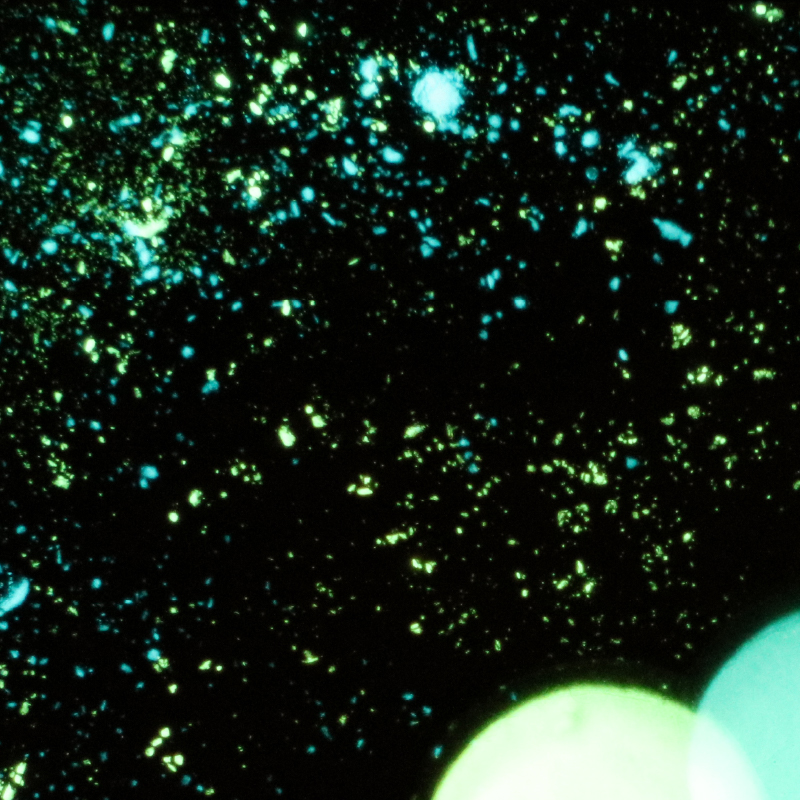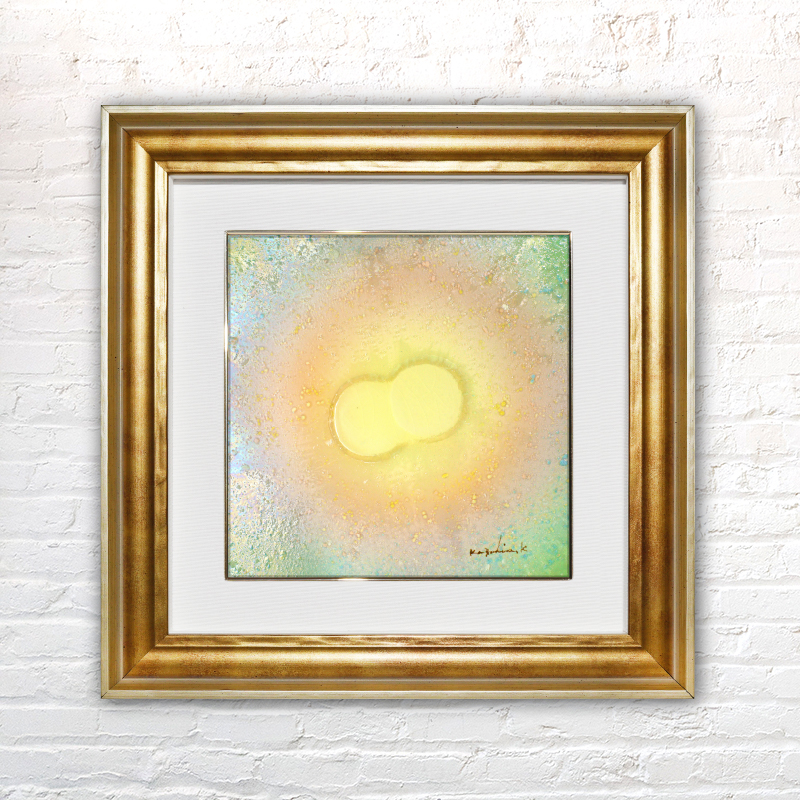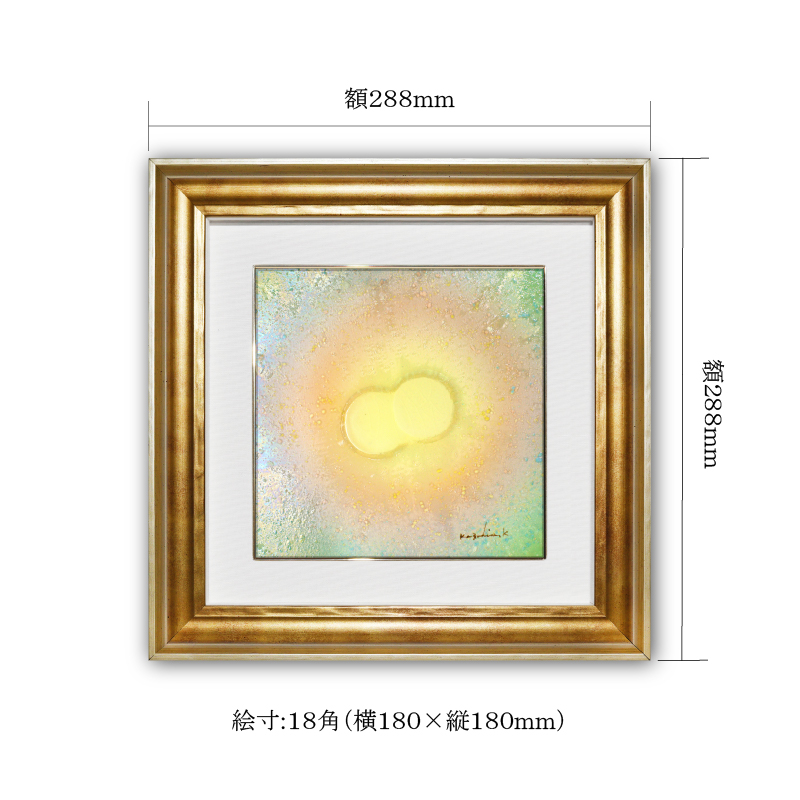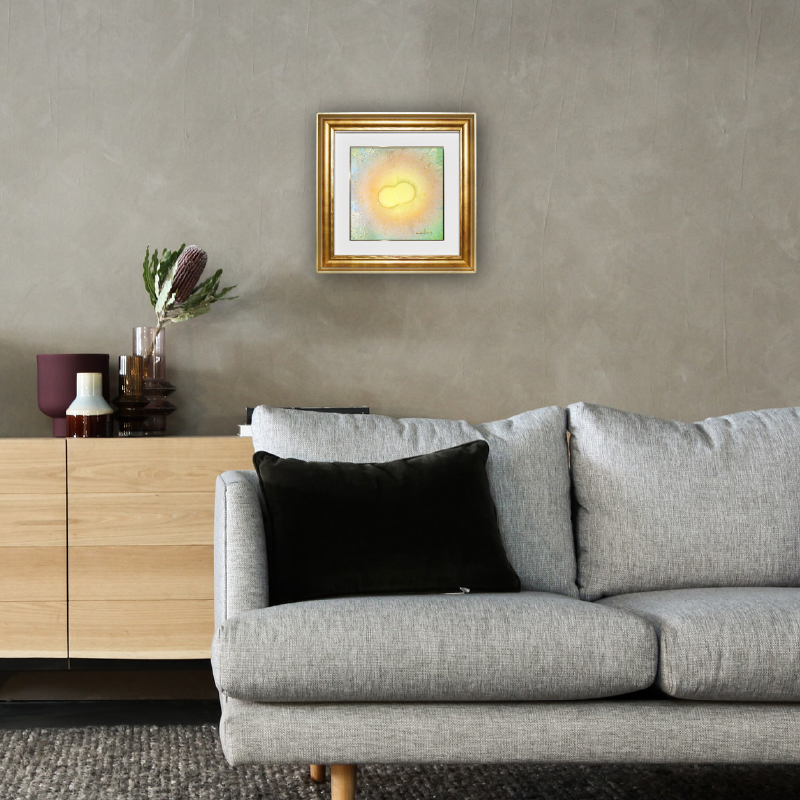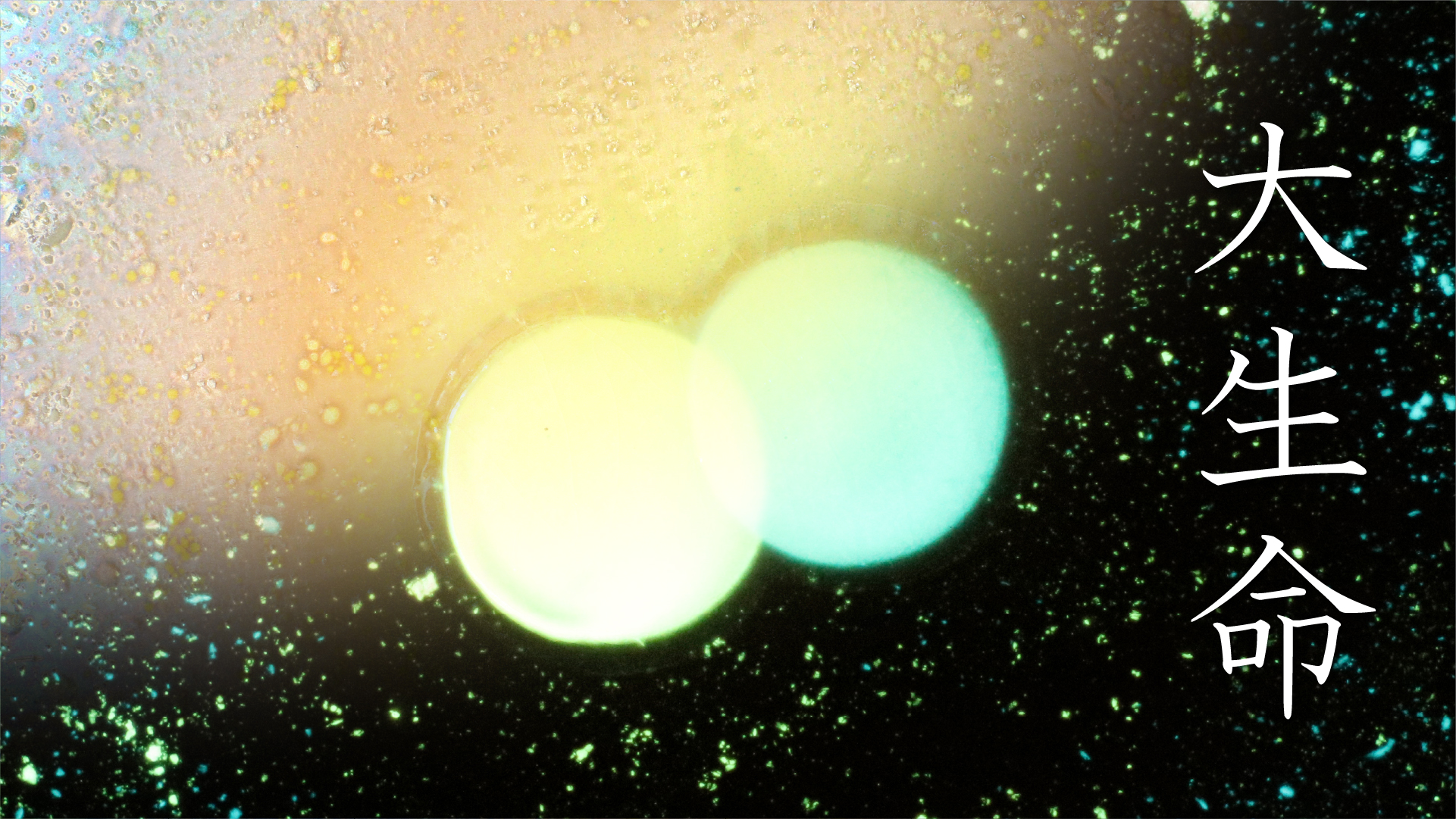 Tosaiga "Daiseimei" (18 angle)
The "Ryu no Tama - Nyoihoju" is a series created as an attempt to research the technique of burning phosphorescent materials into Tosaiga ceramic paintings. The phosphorescent material absorbs light, stores it, releases energy in the dark, and shines.  Things you couldn't see in bright light can be seen by darkening it.  The "Nyoihoju" series was created using these materials, made in a bright room with bright colors. But turn the lights off in the room and a "Nyoihoju (Ryu no Tama)" (Dragon ball) suddenly appears.

備考

◆About the frame

The frame displayed is the one use at the time of production.  We use the same colors, but the design of the frame may differ.

◆About the color matching

Regarding the color and texture of the work, the color you are viewing and the actual color may differ slightly, depending on the  monitor, OS, and browser used. Thank you for your understanding.

◆About the works

Since our works are carefully produce, including Tosaiga and their replicas, one by one for those important to us, and those we would like to continue to have a relationship with, we do not accept negotiations
◆ Original production · Other inquiries
Ceramic painting works are also availab for ordering in accordance with your budget.
You can also create newly produced using an existing figure, and you can change the size and color tastes to your request, and you can also produce customers.
※ The finish is a baked food, so the color of the sample is different from the sample.
You can also check the works of the actual product at home before purchasing.
For more information ☎0954-45-3450
You can contact us from the following inquiry form.
Please feel free to contact us.
ContactHere