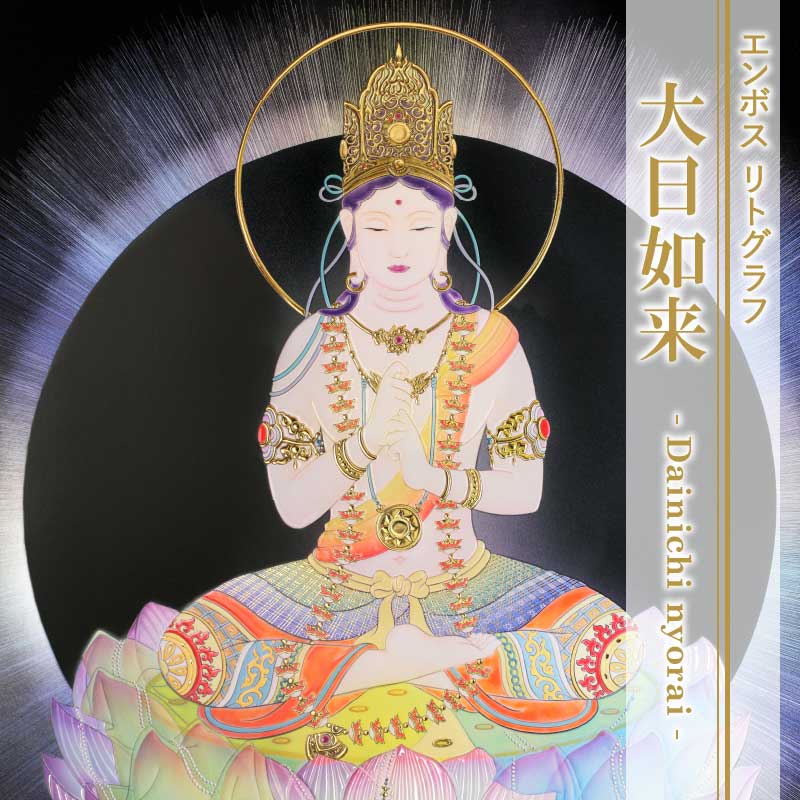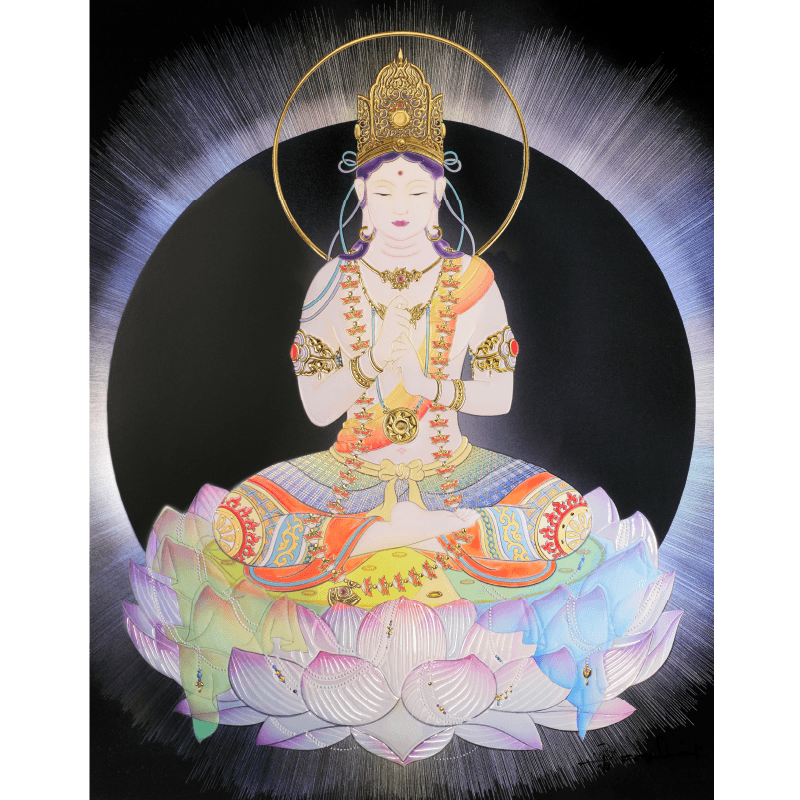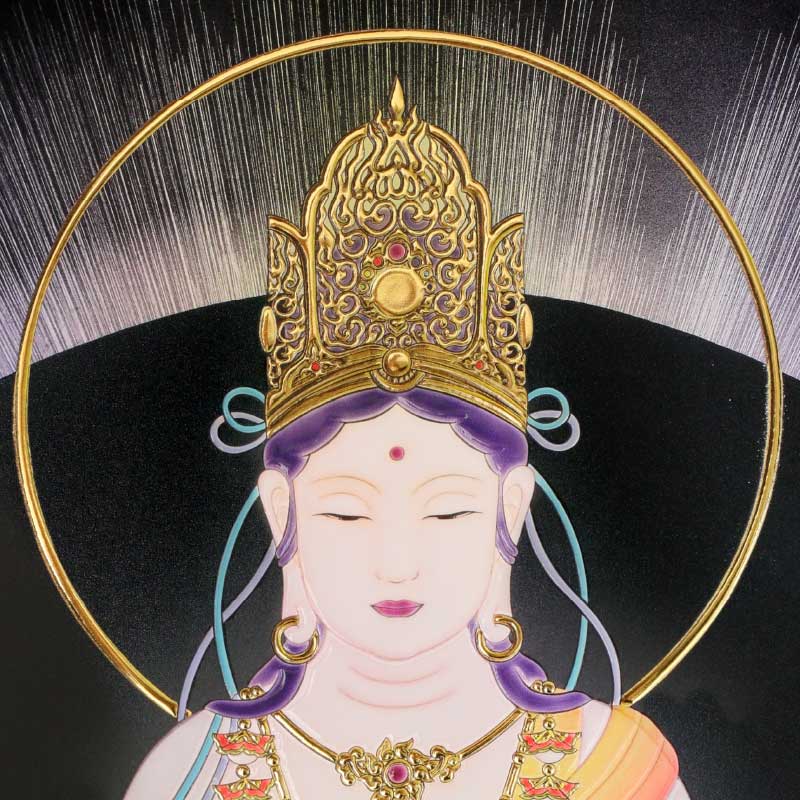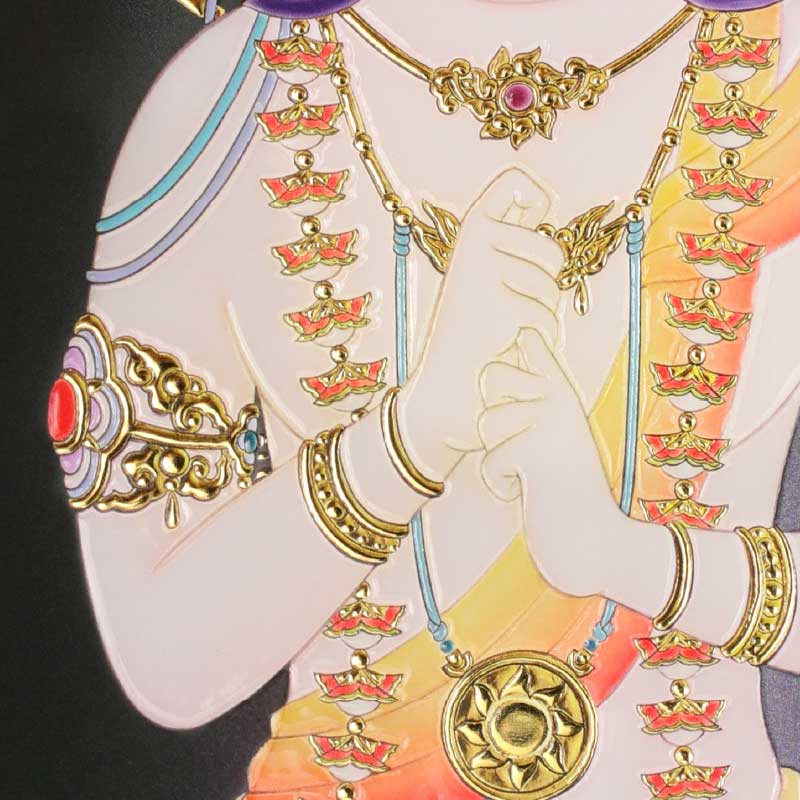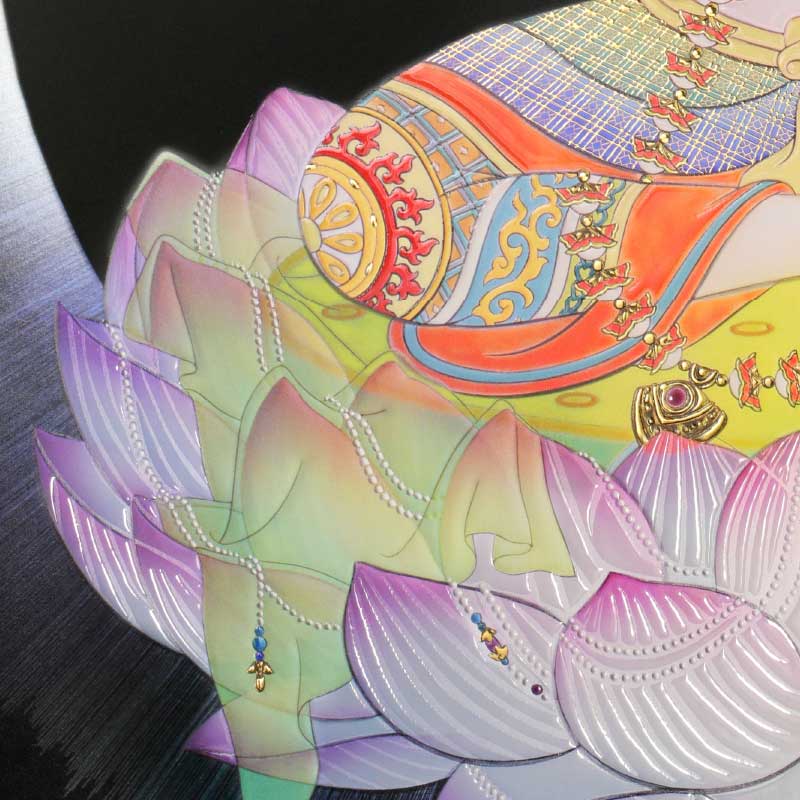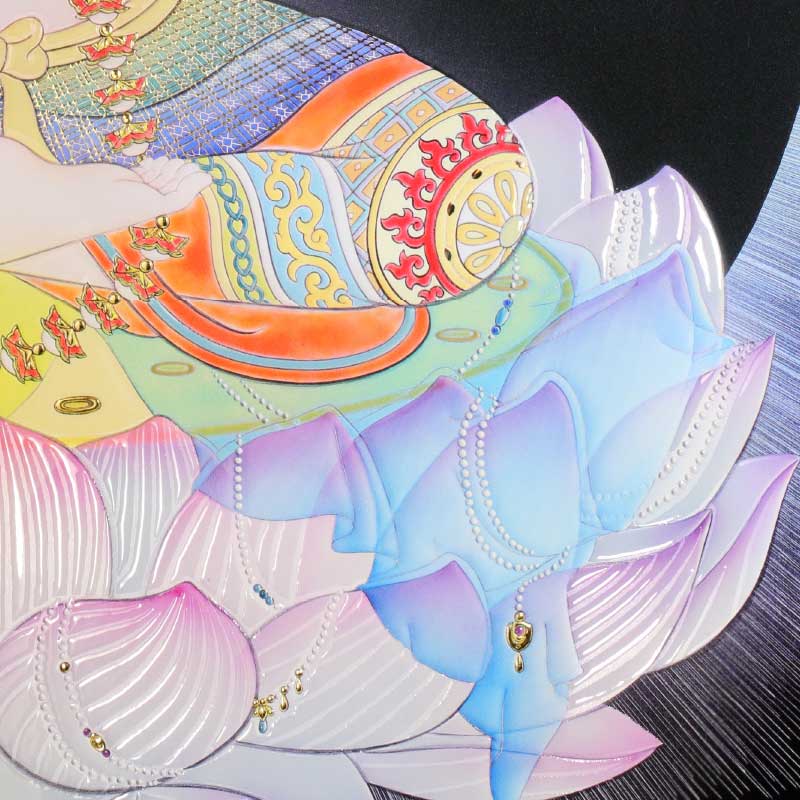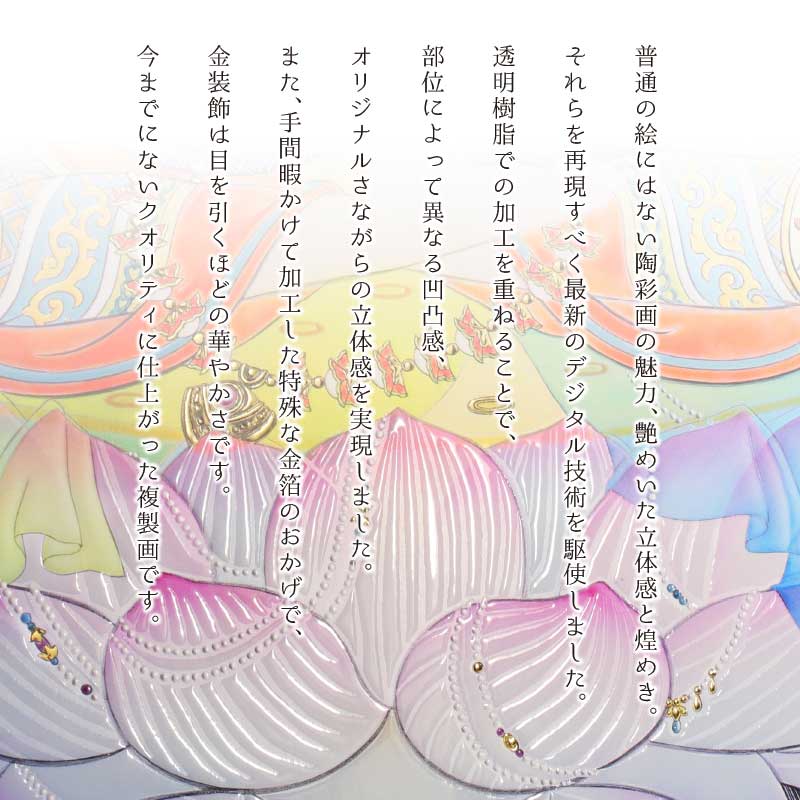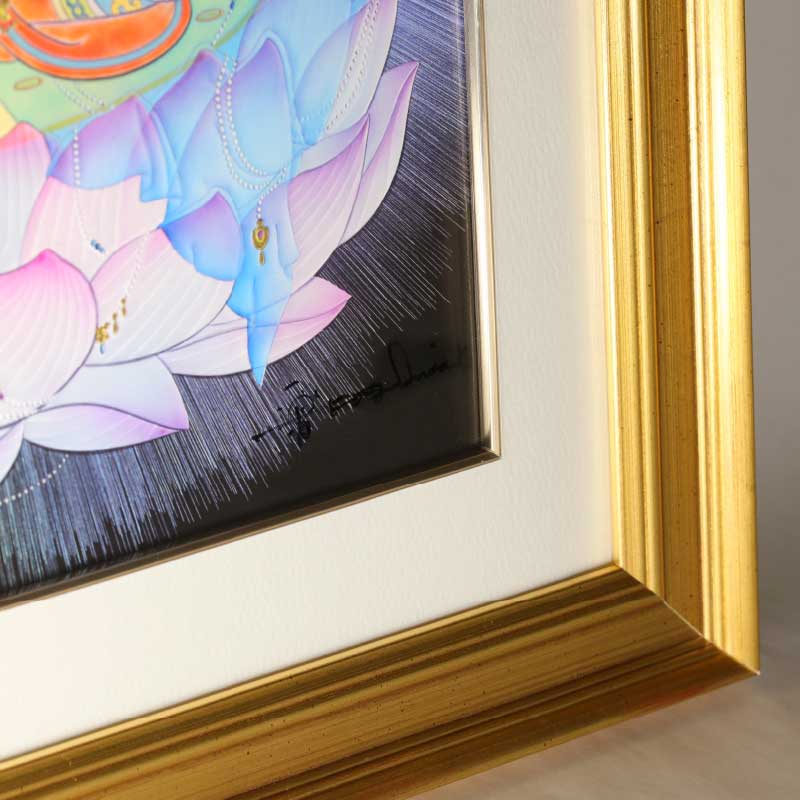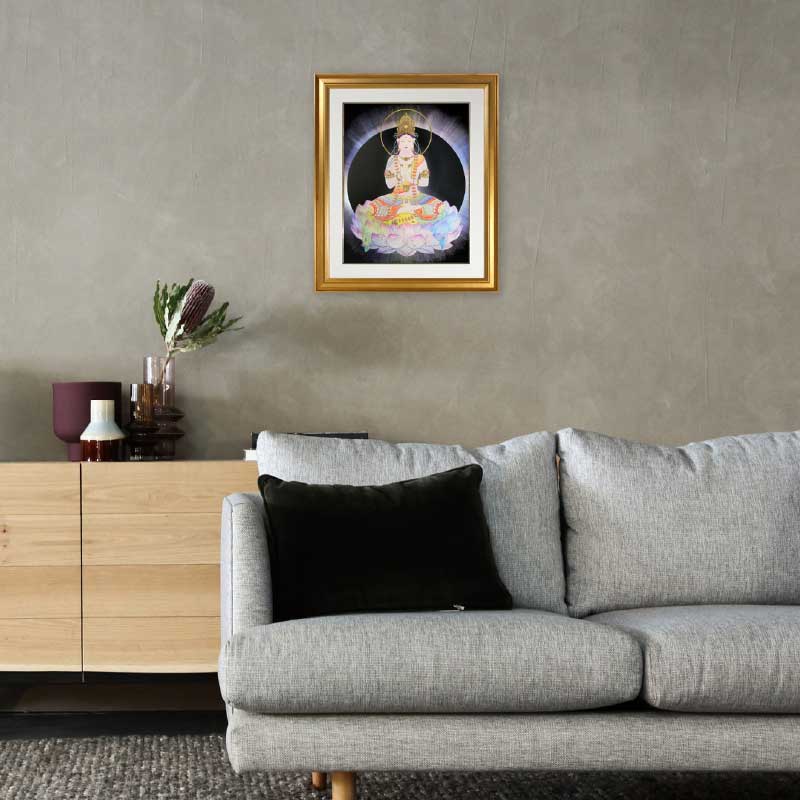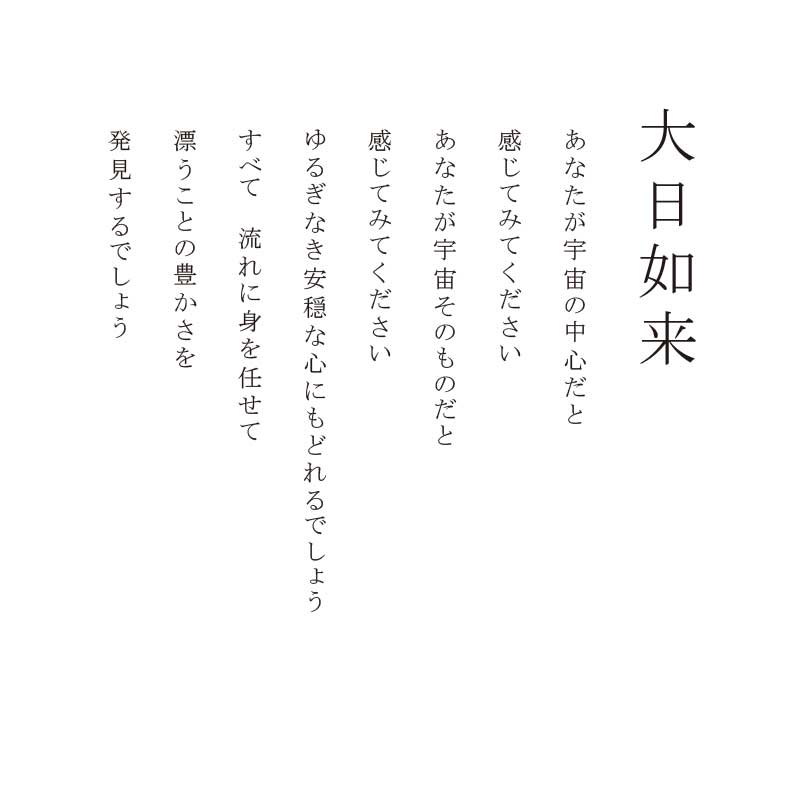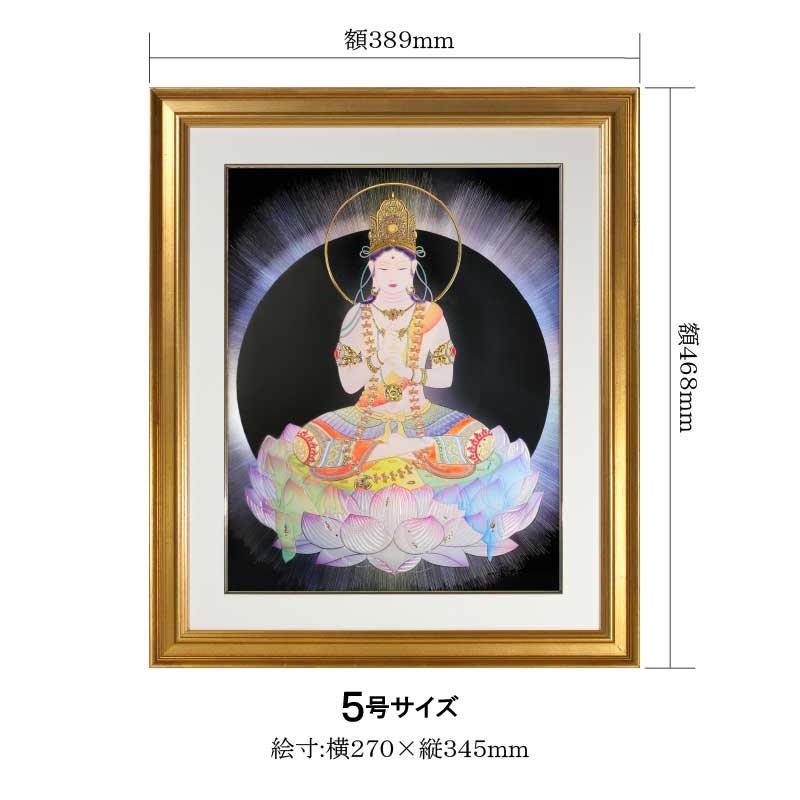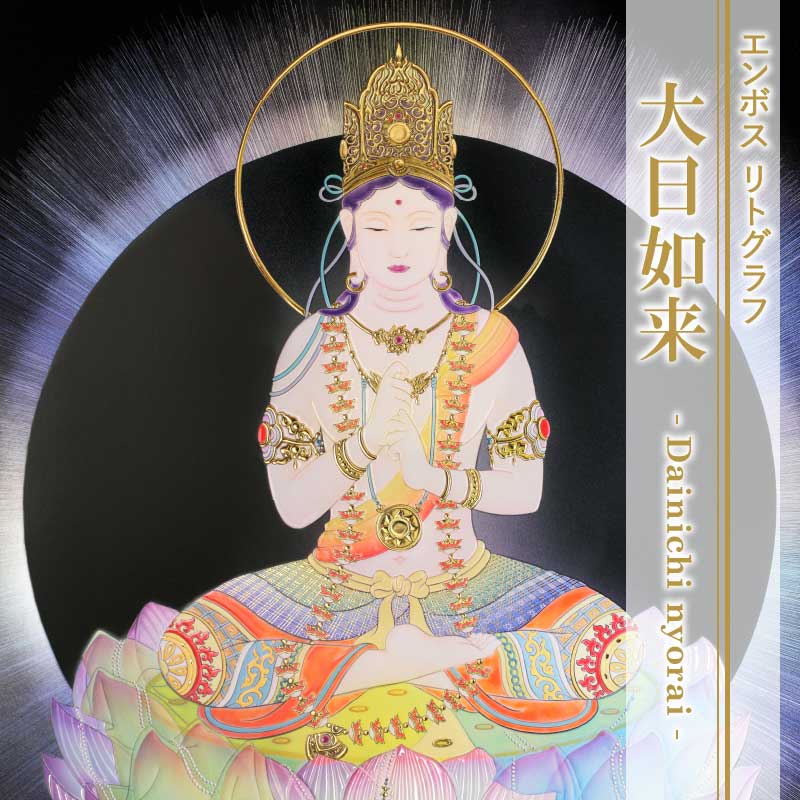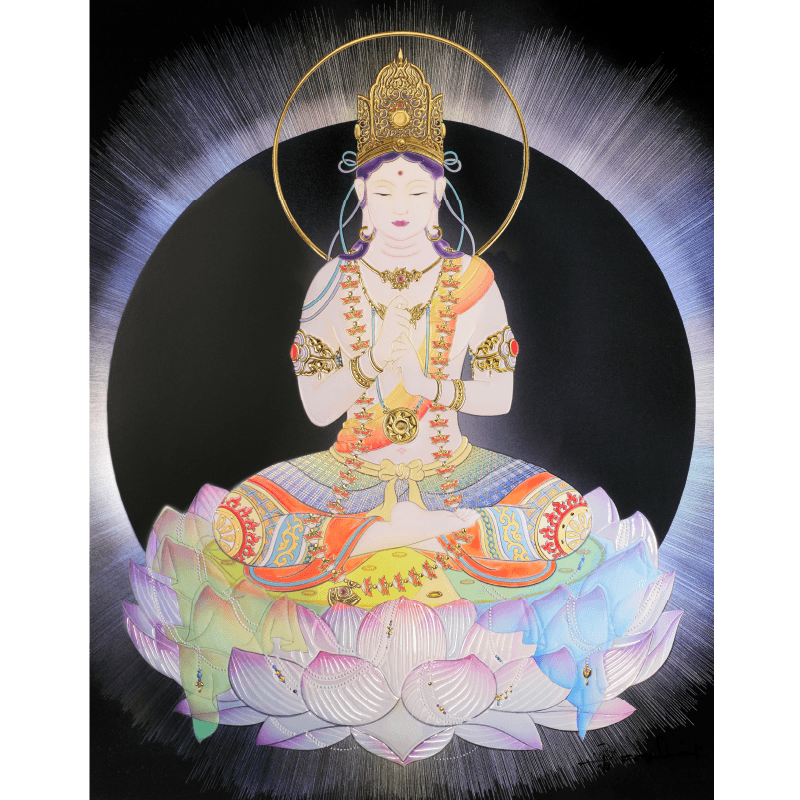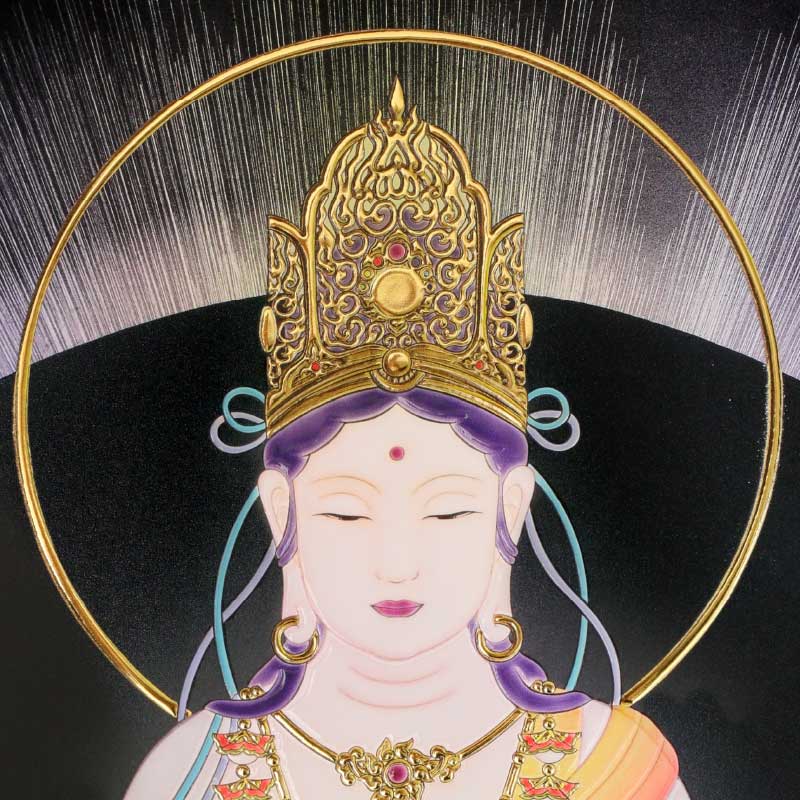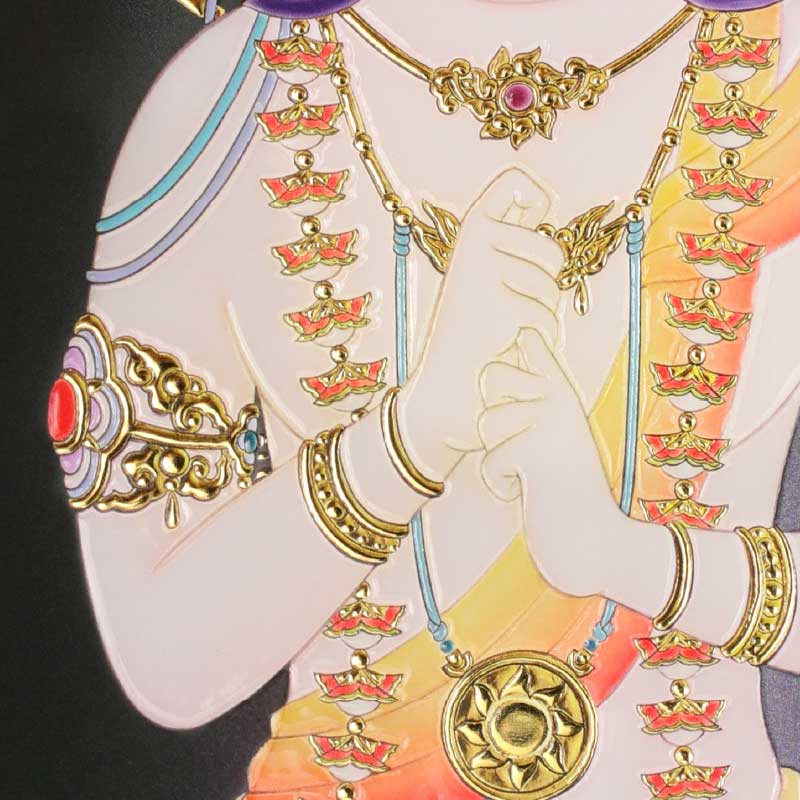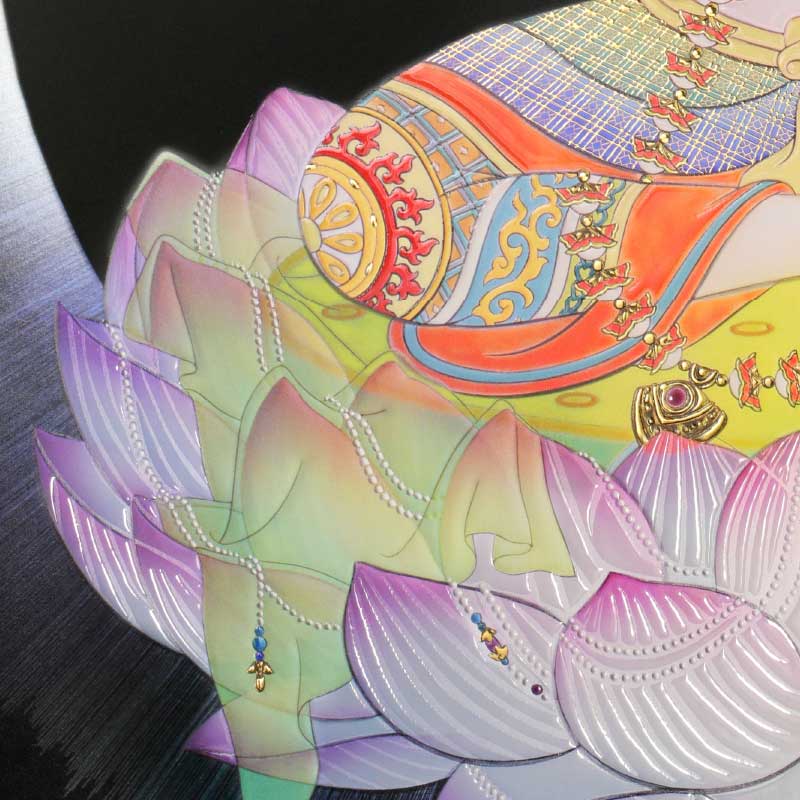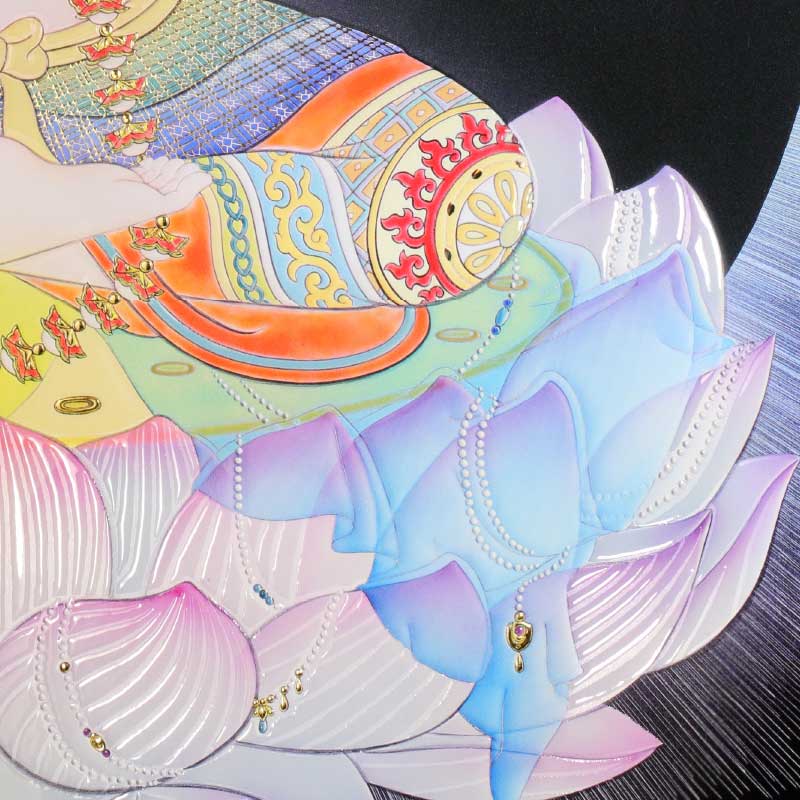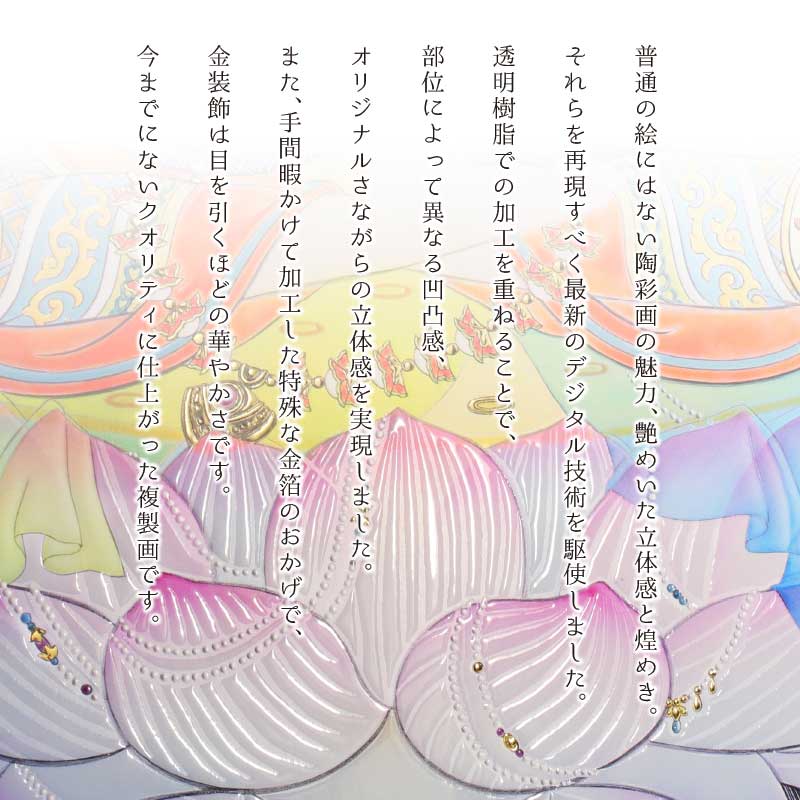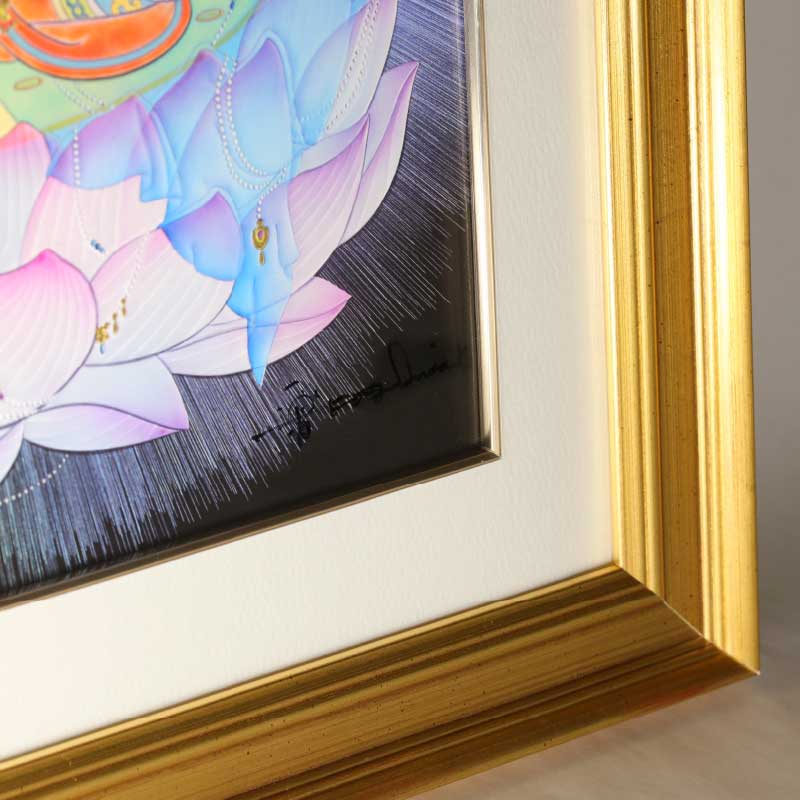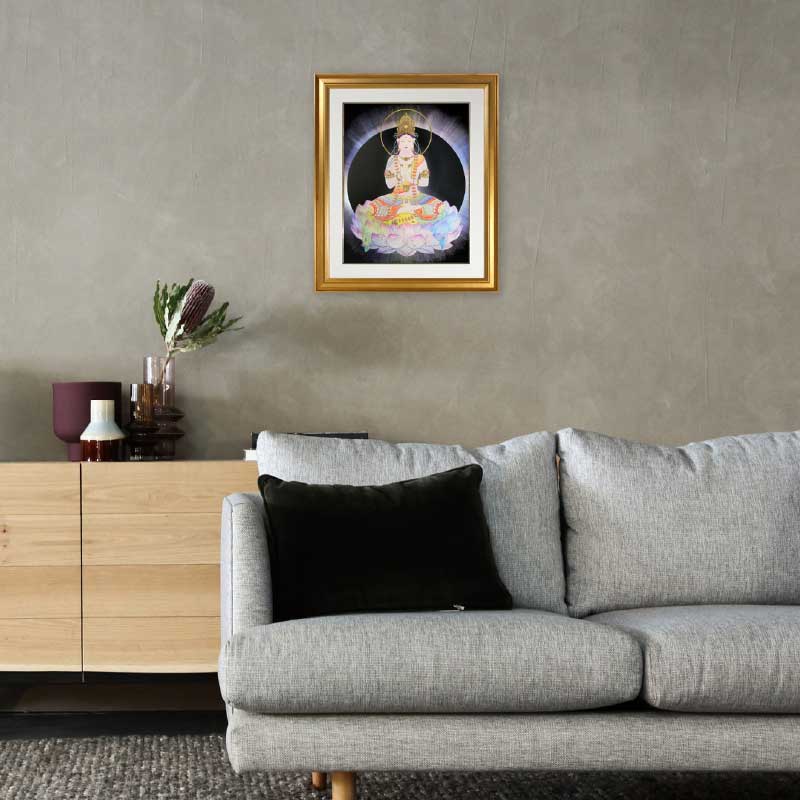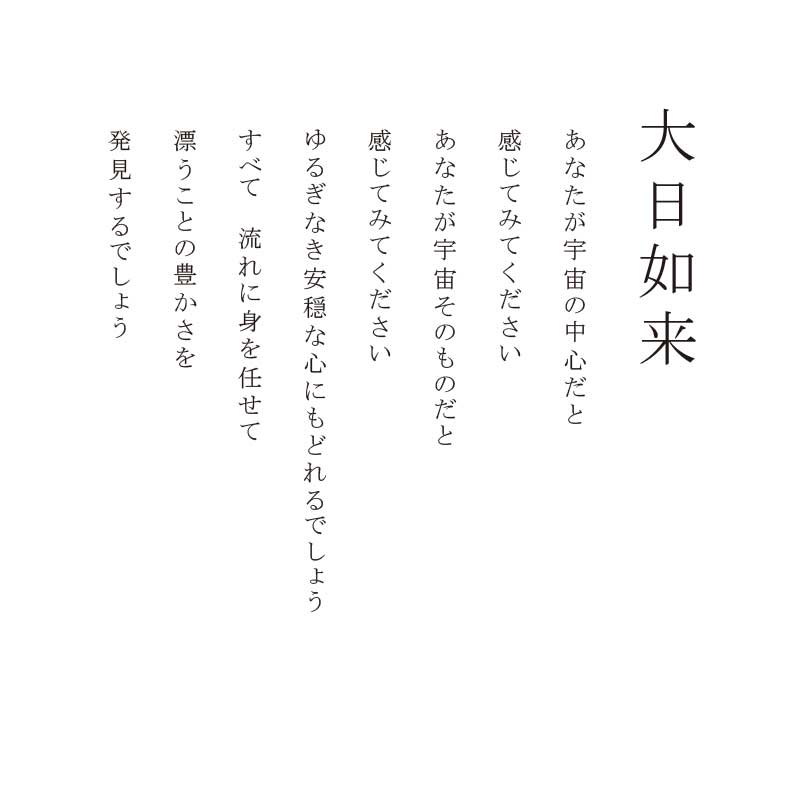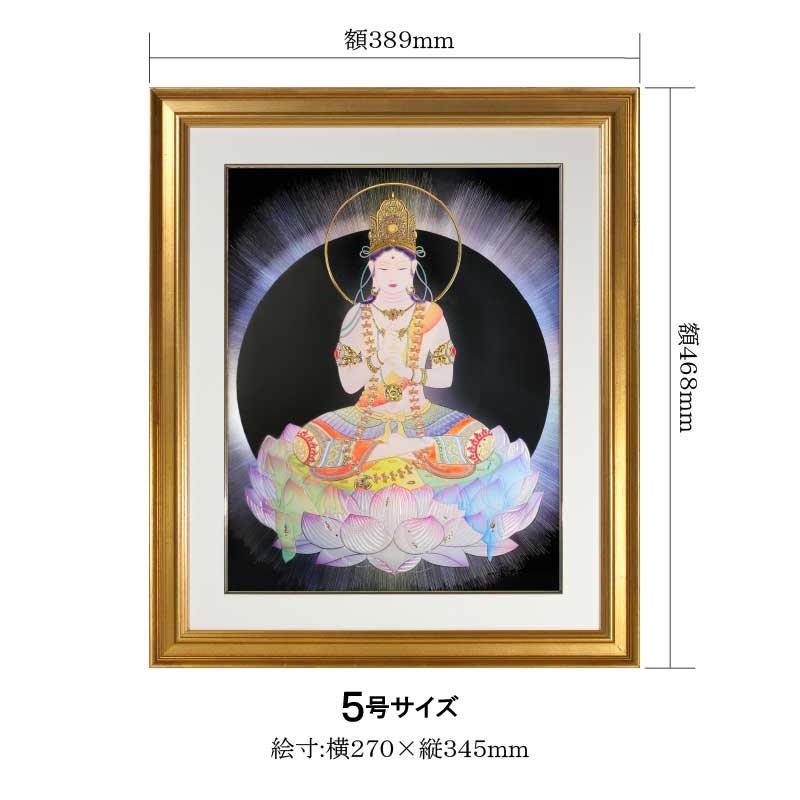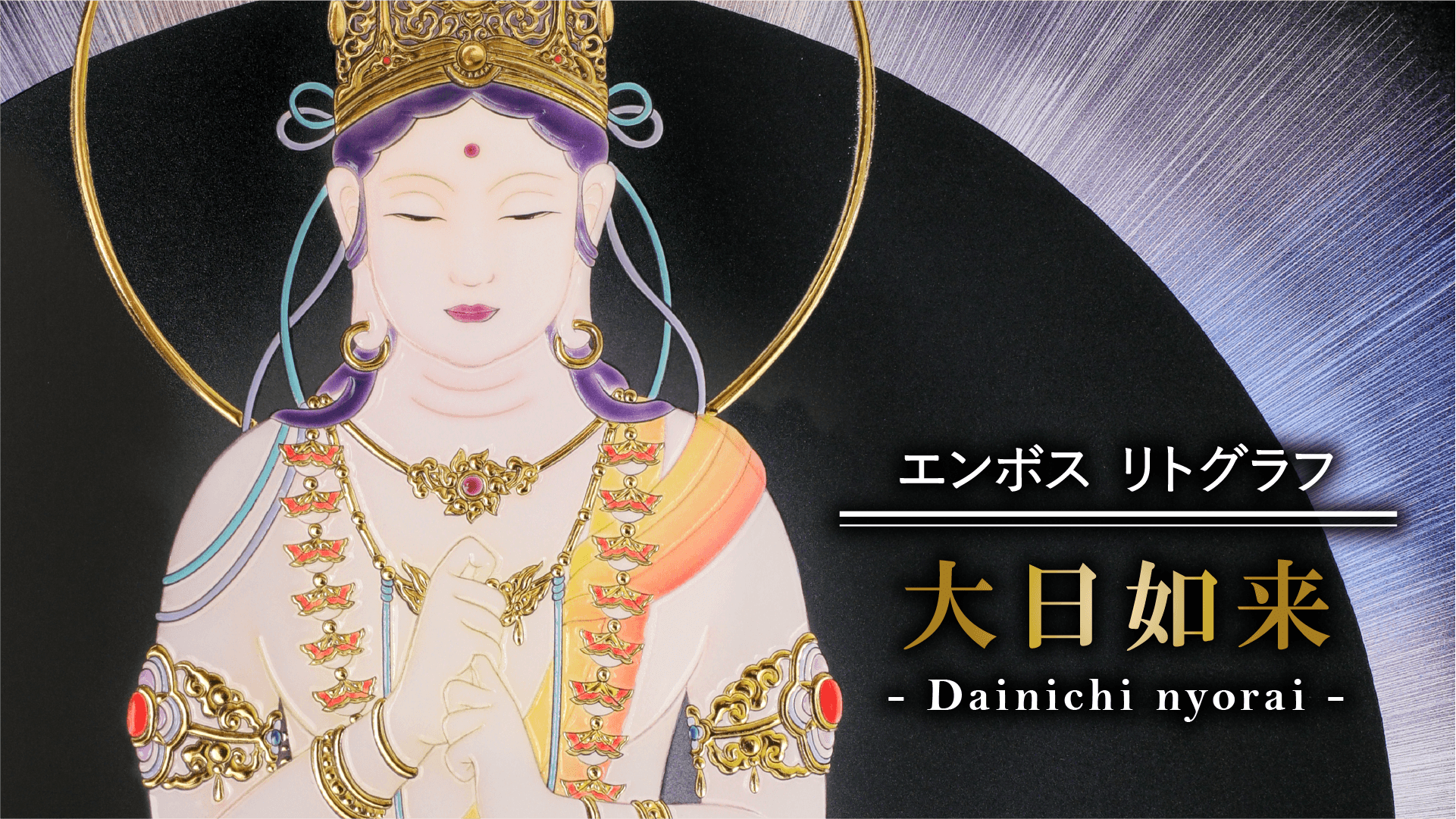 The Ceramic painting work "Dainichi nyorai" drawn by Kusaba Kazuhisa appeared as a new replication image.
We have recurred the three-dimensional and glimpse of the ceramic painting.
The writer's hand-drawn signed and sold for the number of productions.
【About delivery】
For replicated image embosslitographic works, we are producing one point.
Delivery time may take a time for about 3 weeks after ordering. Please note.

"Duplication plan embossograph"
The charm of the ceramic painting, the glazed three-dimensional feeling and glossy.
We made full use of the latest digital technology to reproduce them. By overlapping with transparent resin, we realized a solid sense of unevenness different by part and the originality. Also, thanks to special gold foils processed over time, the goldfish is as it is so sick. It is a replica image that has been finished in an unprecedented quality.
※ It differs from the silklet works sold by the end of December 2018 and the digital silk screen currently on sale.
注意文

◆About frame
The frame for this work is not necessarily the same as the image on this page.
The item we actually offer is the same in hue but might have a slightly different design.

◆About color
The color and the texture of the actual product might be marginally different from the image you see depending on the monitor, OS, or browser you use.

◆About our Tosaiga and replica
Our Tosaiga pieces and replicas are carefully produced one by one.
Please note that requests to purchase or to return our items are not acceptable.