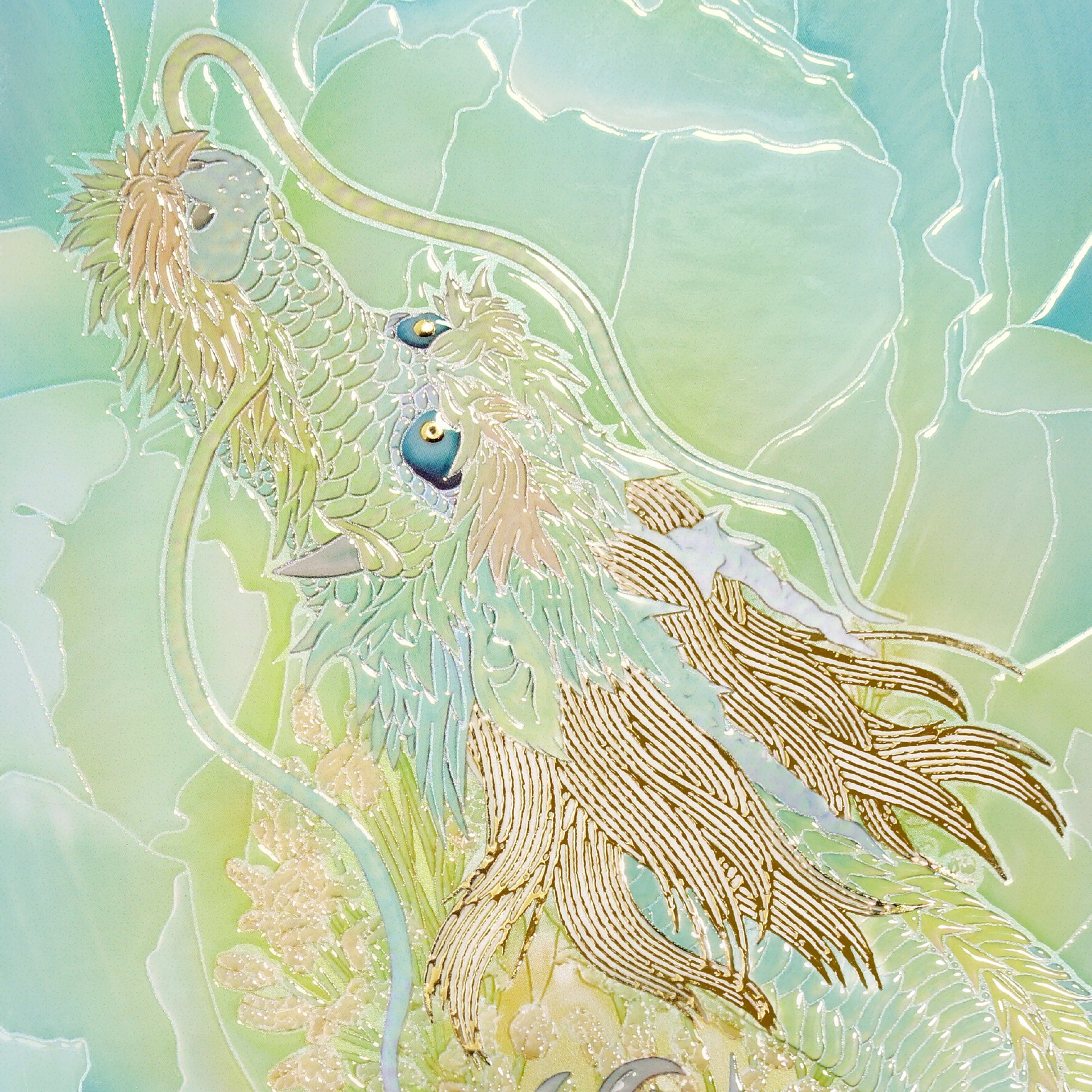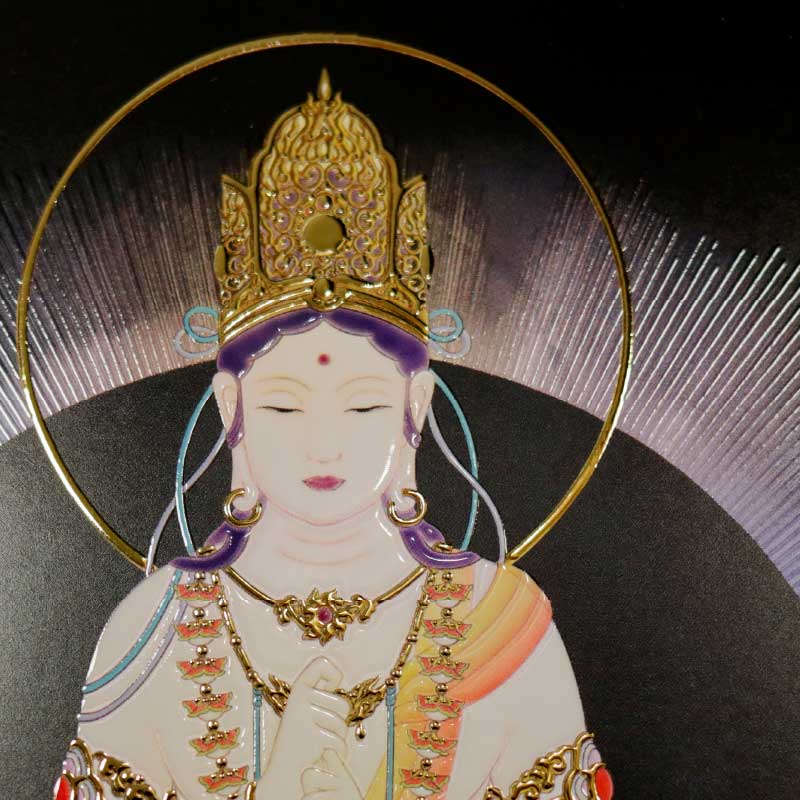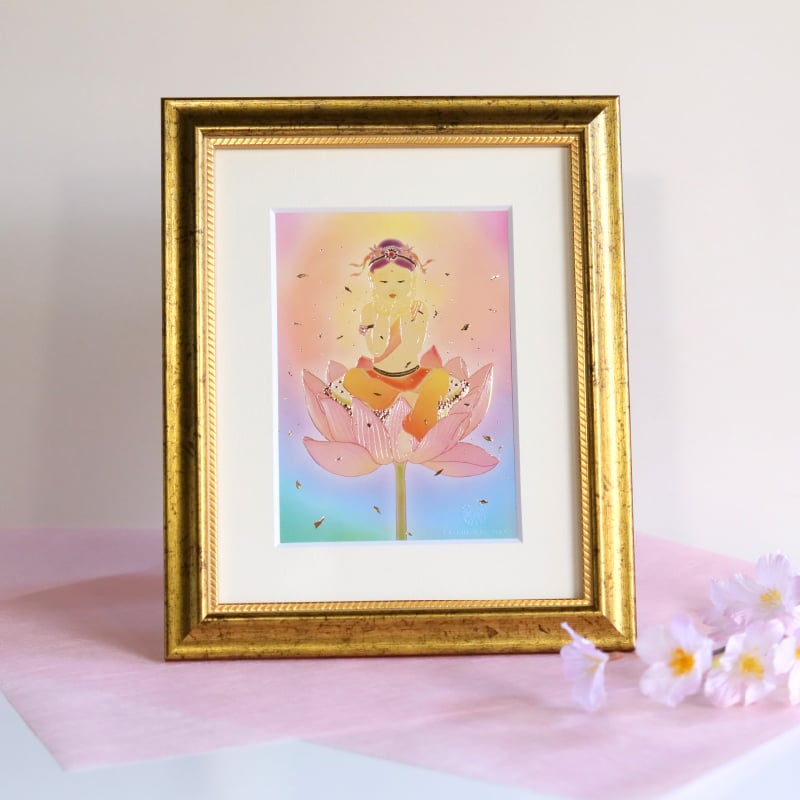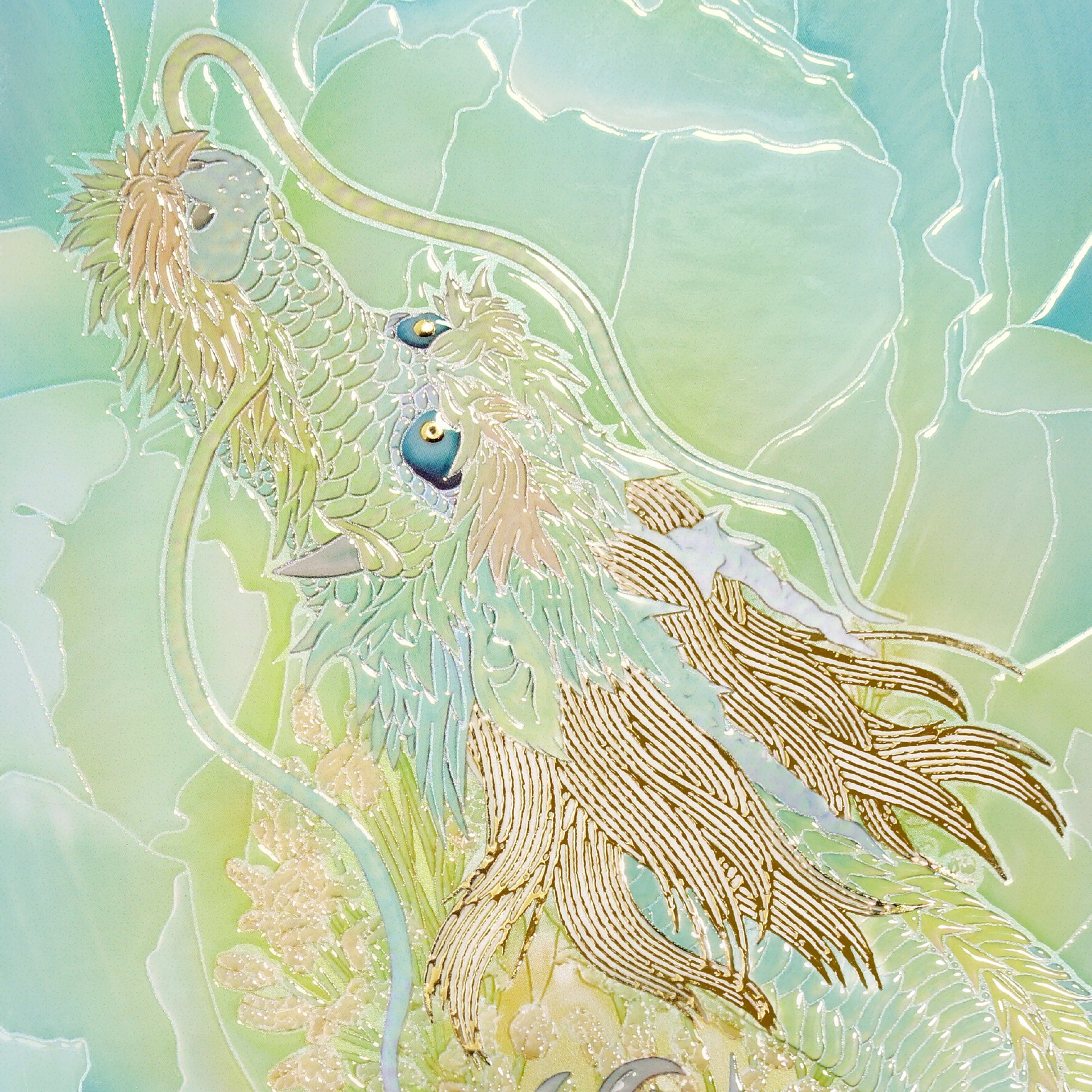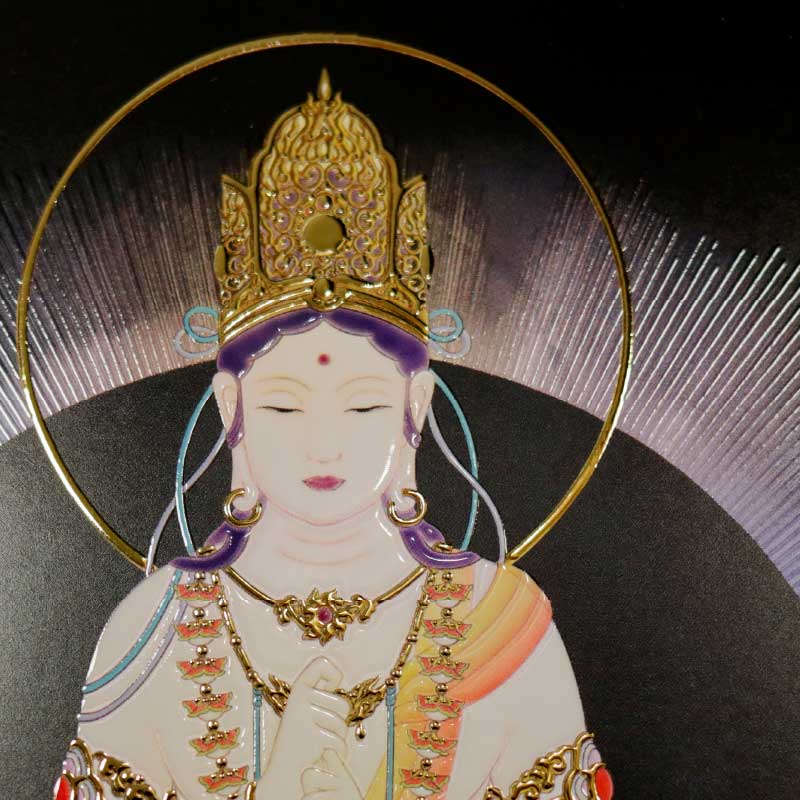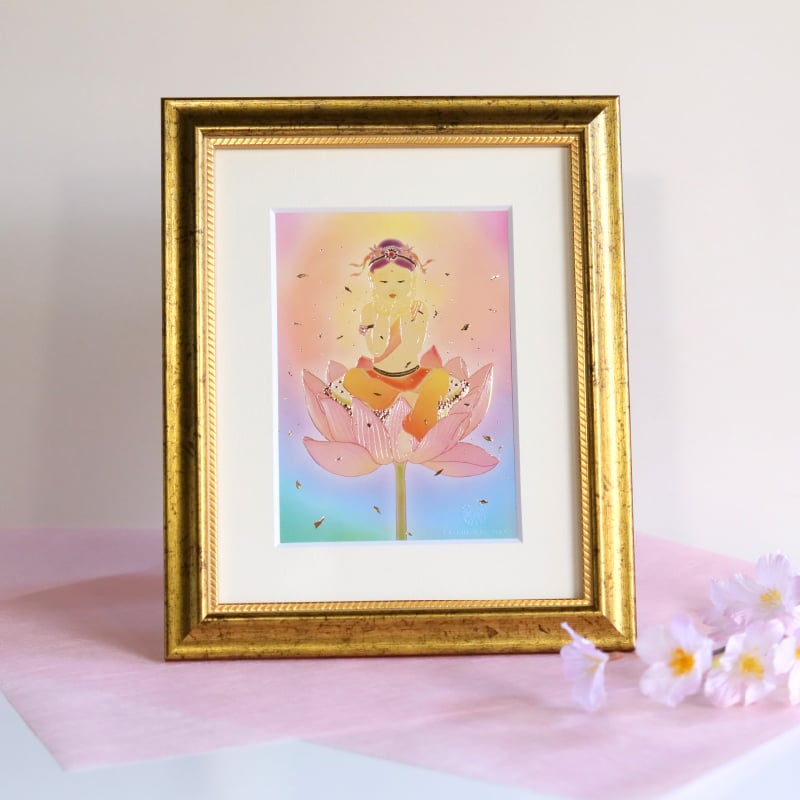 Gloss gold special print
For the Gloss Gold Special Print series, a special hot stamping process is applied to reproduce the luster and plasticity of the original Tosaiga works. Every piece is engraved with the mark of our atelier, Kusaba Kazuhisa Kobo, and placed in a profound golden frame.
Each item weighs only about 700g including the frame, so you can easily change the artwork depending on your mood.

We provide many of our Tosaiga masterpieces as the Gloss Gold Special Print, for example, Ryu (Chinese dragon) works like "Kokokara" and popular works such as "Dainichi Nyorai." Find your favorite!