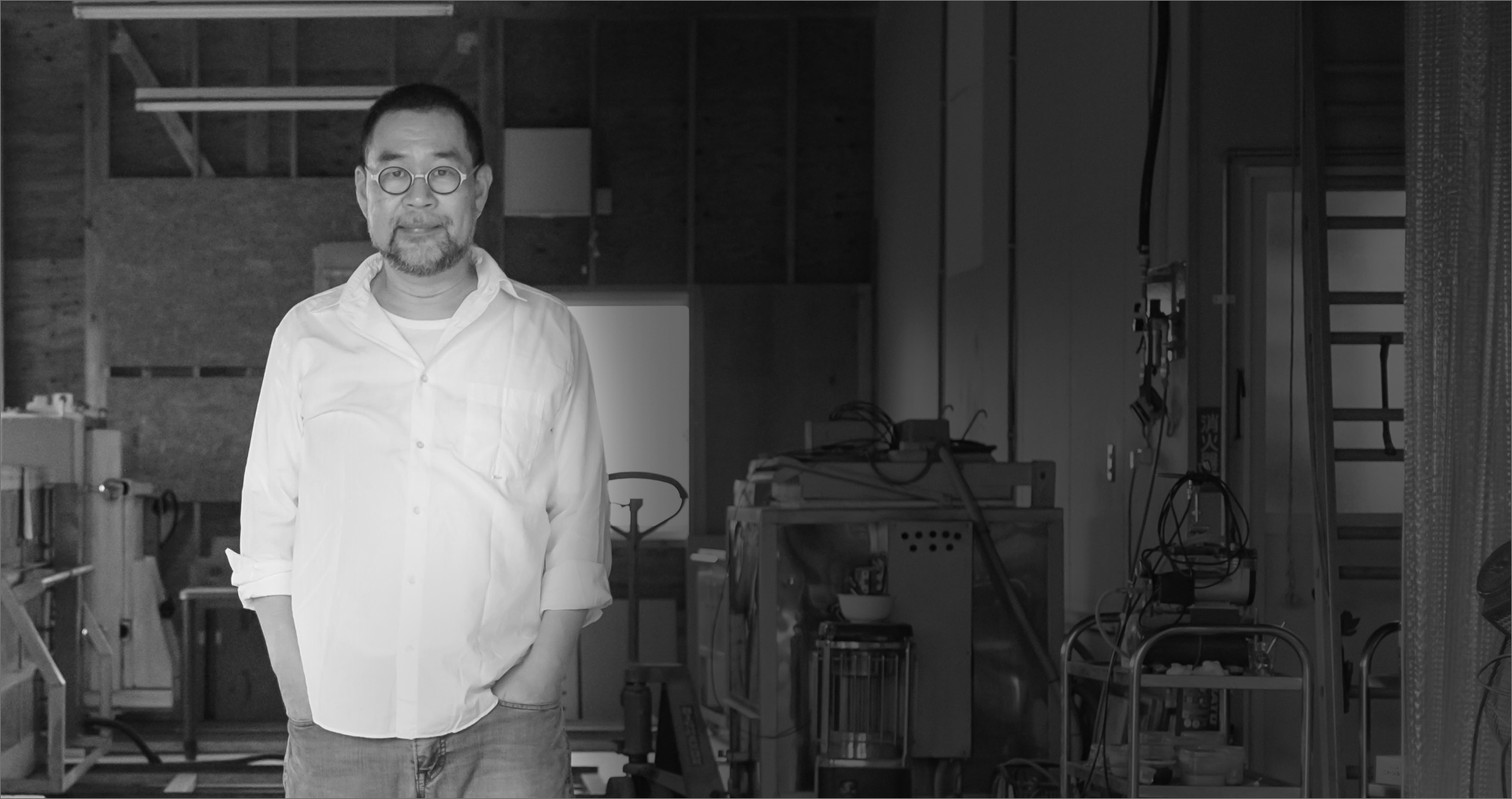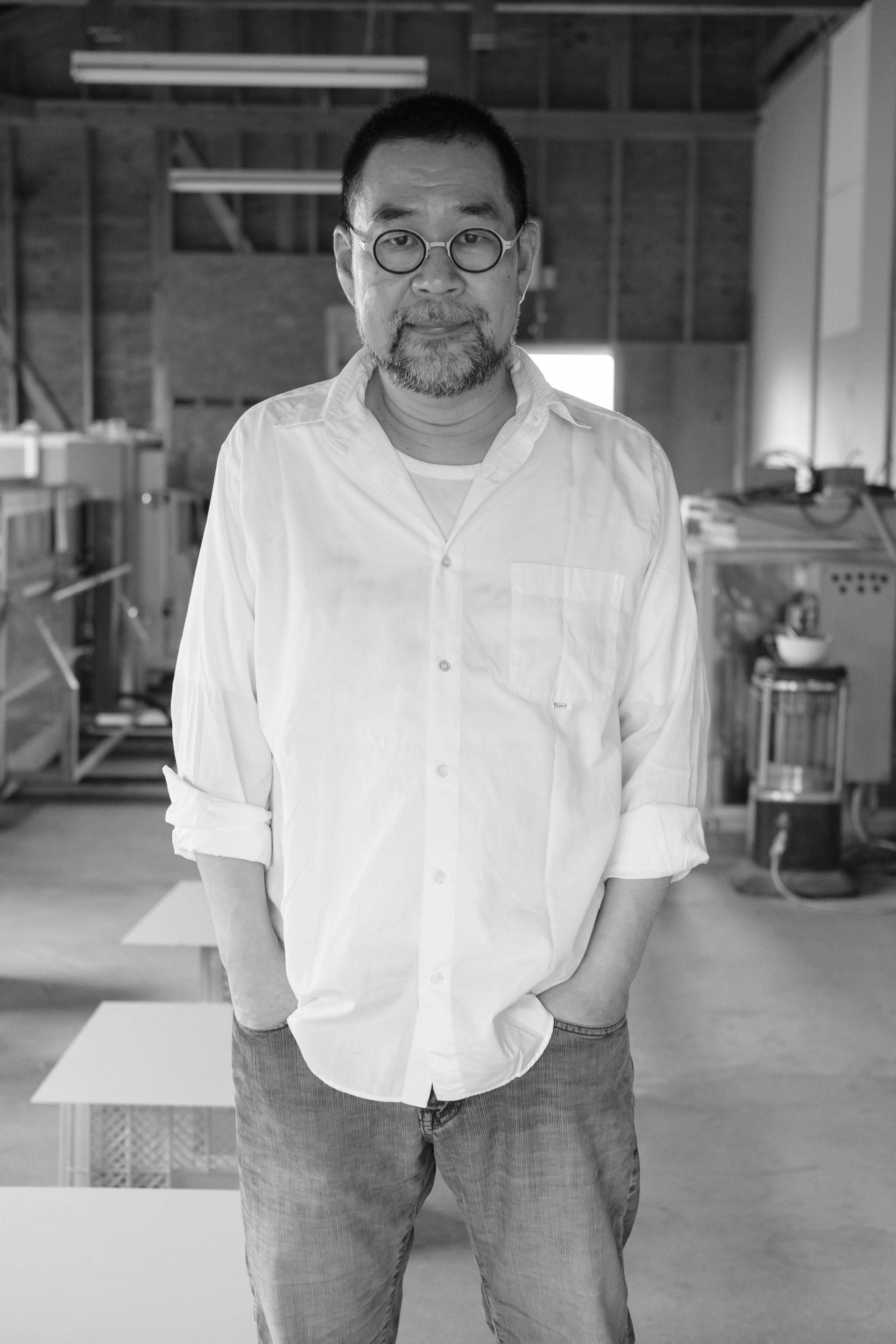 Tosaiga artist
Kazuhisa Kusaba
草場 一壽
Kusaba was born in Saga prefecture in 1960.
From an early age, he grew up with a strong interest in "life" such as animals and nature.

Saga is where one of the Japanese traditional ceramic arts named Arita ware, whose history goes back to the 17th century, has flourished. Except for 5 years until finishing junior high, Kusaba spent most of his childhood and youth at his homeland village, Takeo city, which is famous for Arita ware along with the neighboring Arita Town. Impressed by the traditional techniques of the local industry, he got the desire to create a brand new art form utilizing the Arita ware's 400 year of traditions.

Kusaba knocked on many doors of potters sharing his vision of the ceramic painting to be rejected as a foolhardy undertaking. However, his belief that "painting a picture on porcelain would create an unprecedented brilliance and beauty" became stronger and stronger. Finally, Yuki Hayama, a ceramicist who was already famous for his precise and delicate painting, welcomed Kusaba's idea as innovative and worth trying, and let him begin the study of "Tosaiga" in 1987.

In 1990, after trial and error, he established a new technique of repeating painting and firing. Since then, he has continued his research in search of deeper and more beautiful colors and brilliance, and the pottery painting "Ceramic Painting" was born as an original art.

In 2011, he created a firing technique in which the color changes depending on the viewing angle, and produced the ceramic painting "Time is Now". Since then, this work has become his masterpiece of Kusaba.

Even now, more than 30 years after creating "Ceramic Painting", he continues to evolve as an artist, driven by his endless passion for expressing "life" as Kusaba's original art.
chronology
1987

Starts research for new expression Tosaiga, in Arita, Saga Prefecture.

1990

Opens Atelier Imagine for new techniques to enable repeating painting and firing.

1992

Produces "Chinju no Mori," Japan's largest ceramic mural measuring 20 meters.

1996

Starts interaction with Dunhuang Art Academy in China.
Introduced on NHK TV "Living with Fire".
Tosaiga "I remember you" adopted as a poster for the movie "Wings of Human"

1998

Sends some Tosaiga pieces to the Asian Craft Exhibition.
Visits murals and statues withheld from public view in Mogao Caves, Western Thousand Buddha Caves, and Yulinku.

2001

Wrote columns for a local newspaper for a year

2002

Tosaiga "Mizu no Bosatsu" displayed in the trainer room of Seattle Mariners in the United States.

2004

Opens Tosaiga Gallery in Takeo City, Saga Prefecture.

2005

Writes a picture book "Festival of Life - Nuchinugusuji -" and publishes nationwide from Sunmark Publishing. It later becomes a long bestseller unusual for a picture book (series sales total 520,000)
The book is still being aired on NHK's E-Tele program "Television Picture Book." * NHK: Japan's public broadcaster

2006

Presents Tosaiga "Daichohwa" to the President of Mongolia
Tosaiga "Daichohwa" inserted in the book "The Wisdom of Compassion" authored by His Holiness the 14th Dalai Lama
Presents Tosaiga "Daichohwa" to His Holiness the 14th Dalai Lama

2008

Picture book "Festival of Life" wins the National Kindergarten "Picture Book Grand Prize"

2009

Picture book "Festival of Life" entered the Bologna Children's Book Fair as a representative of Japanese books.

2011

Holds a hospital art exhibition at Kanazawa Medical University.
Creates Tosaiga masterpieces, "Heian" and "Toki ha Ima" with iridescent colors.

2012

Supervise an ossuary as a prayer space with the theme of "life".
Directs a documentary movie "Chikyu ha Kyoushitsu (The Earth is a classroom)".

2013

Provides artistic cooperation for the movie "Strawberry Night -Theatrical Version-" by offering Tosaiga pieces, iridescent colored dragon "Heian" and abstract painting "Tohsui".
Offers a special Tosaiga "Dainichi Nyorai - Kongohkai -" to Shiun-do at Fukusyo-ji Temple in Wakayama Prefecture.

2014

Renovates Saga Gallery at the 25th anniversary of the atelier opening.

2016

Starts to regularly hold a solo exhibition at To-ji Temple, a World Heritage Site in Kyoto.

2017

Creates pieces with iridescent sparkles, reproduction of the colors praised as the flowers of ancient Persia.

2018

4 out of 5 books of the "Festival of Life" series adopted in elementary school's morality textbook.

2020

Produces a new series, Sparkling Glaze "Jizai (At-Will)" at the juncture of 60th birthday.

2022 and 2023

Replica Giclée "Hohjoh no Megami-Lakshmi-" displayed in the Consulate General of India and the Embassy of India in honor of the 70th anniversary of diplomatic relations between India and Japan.