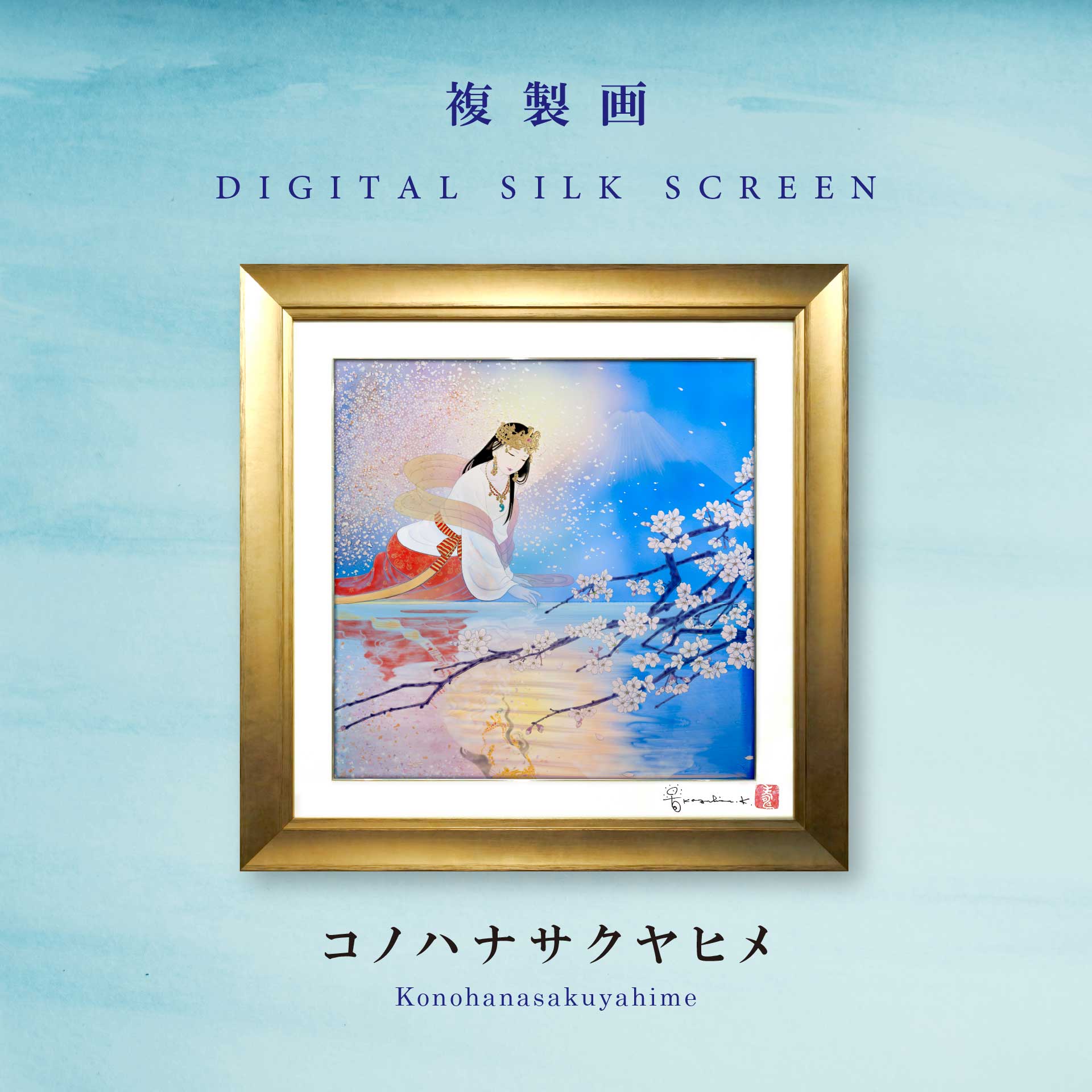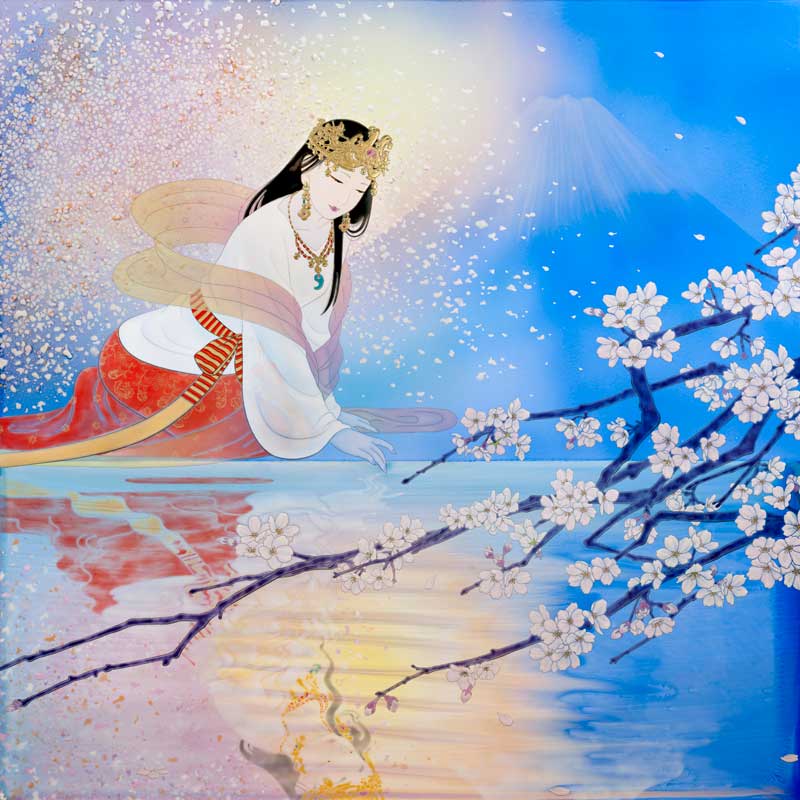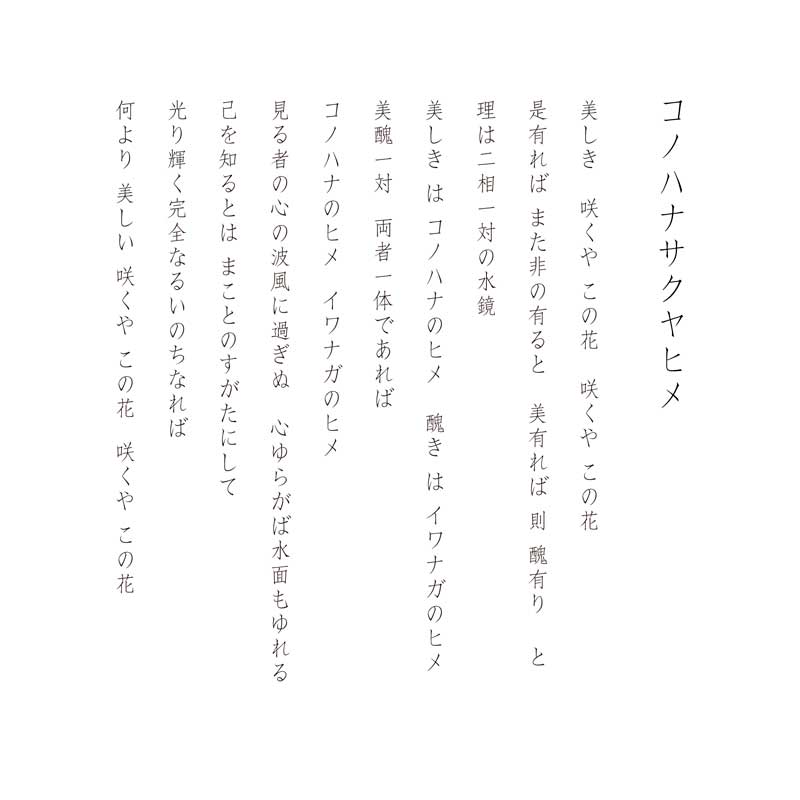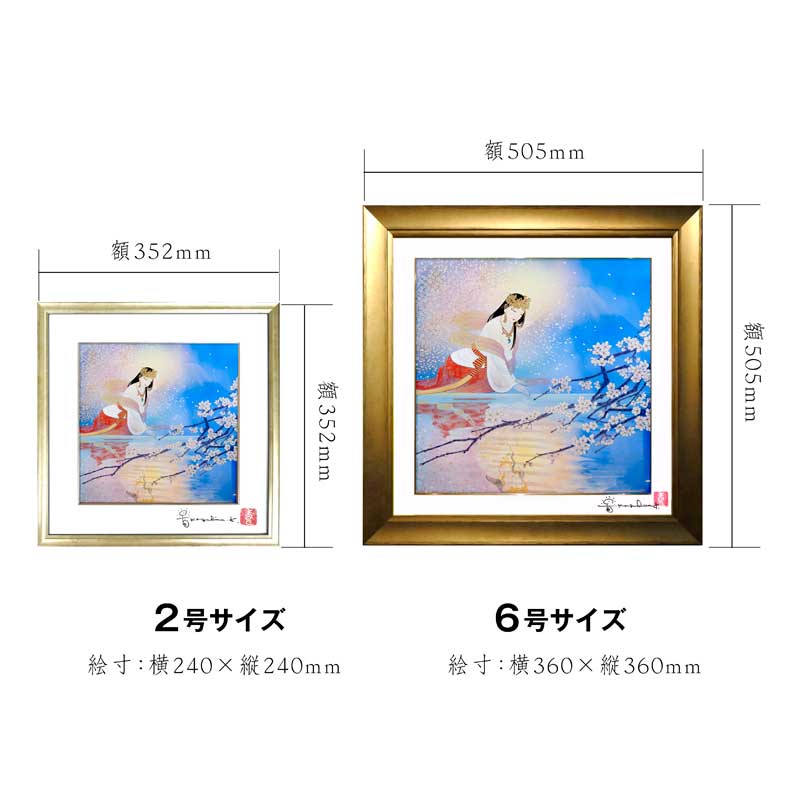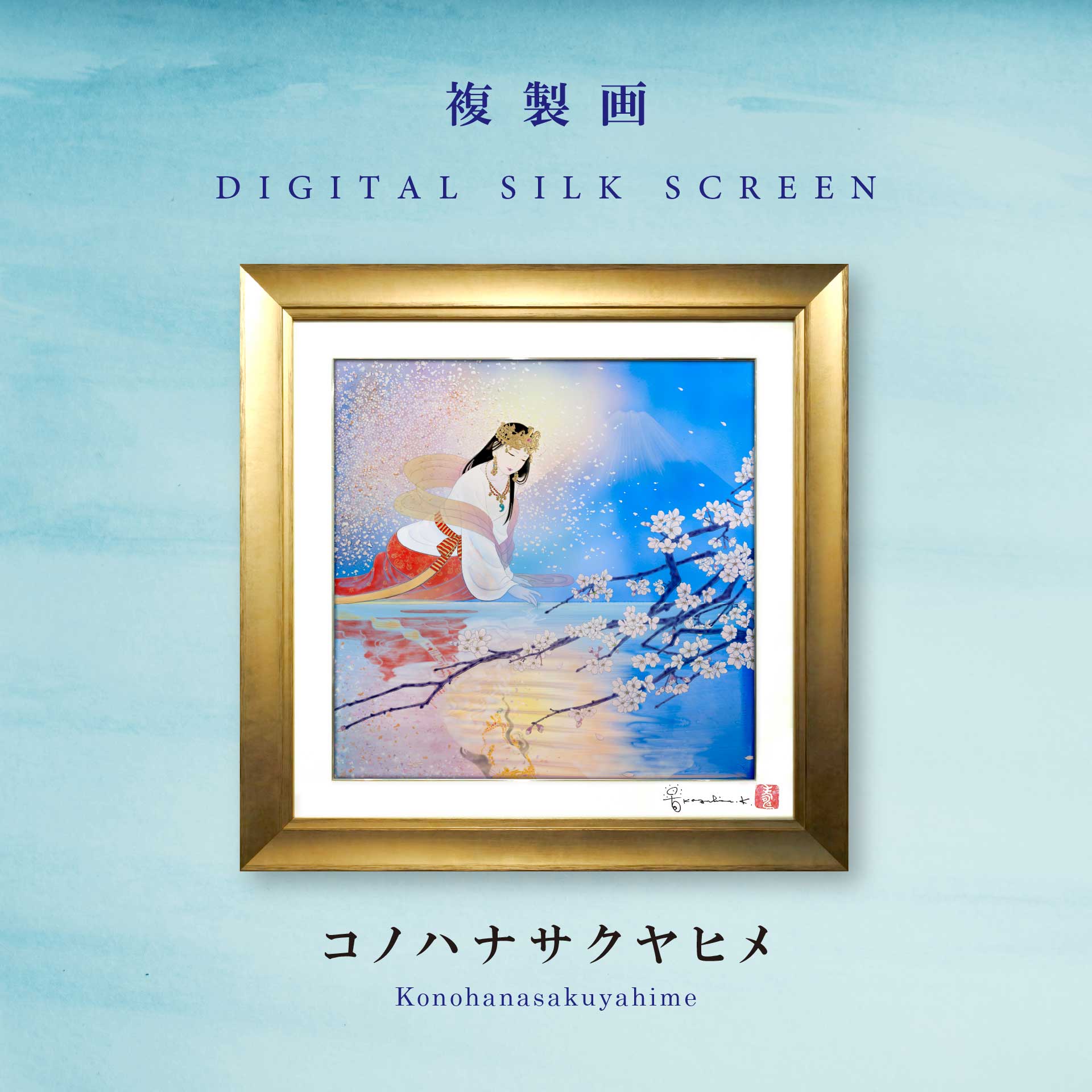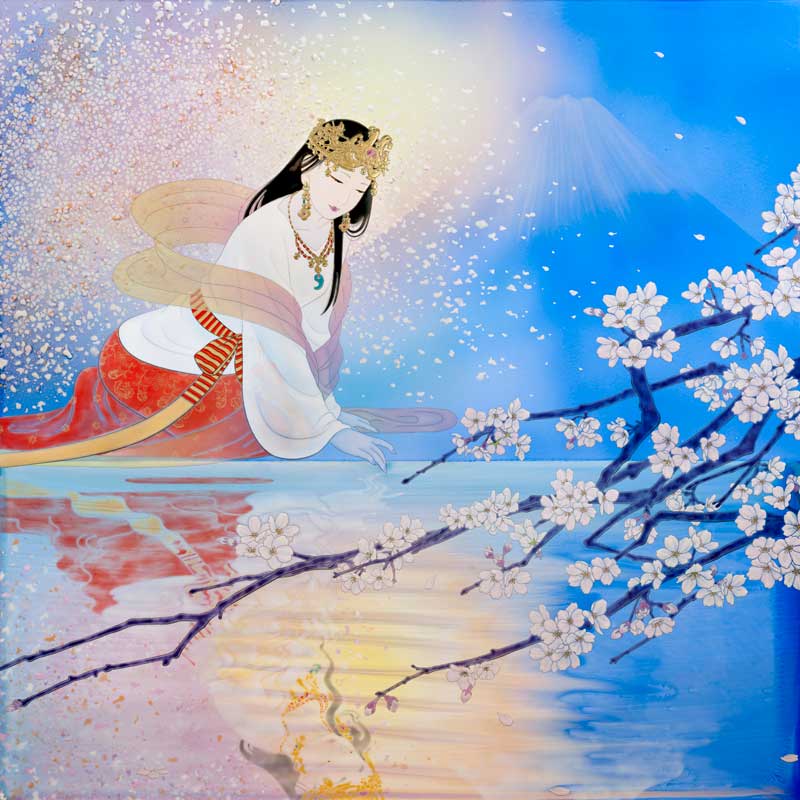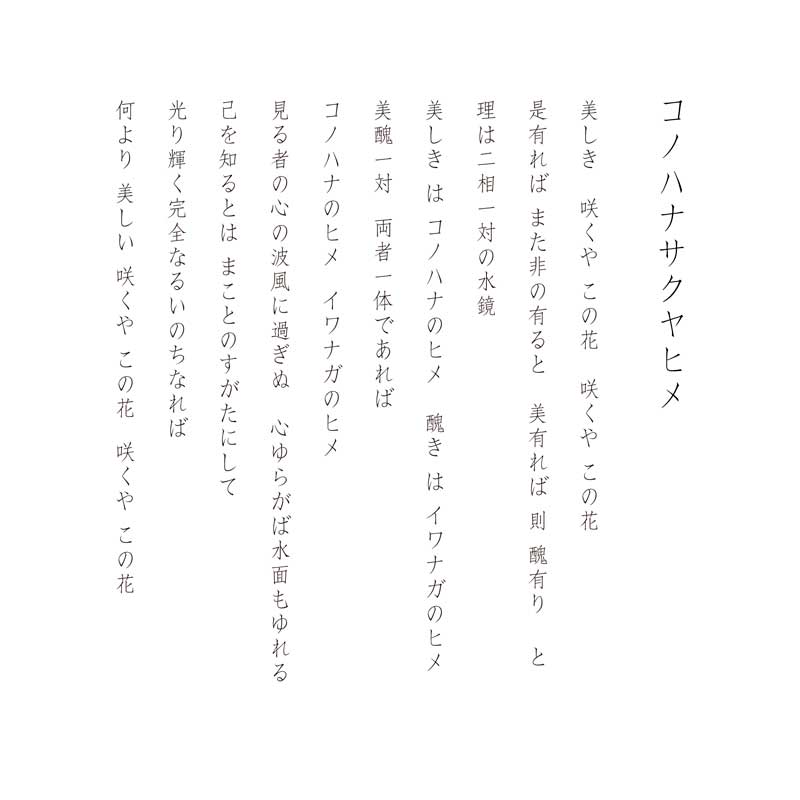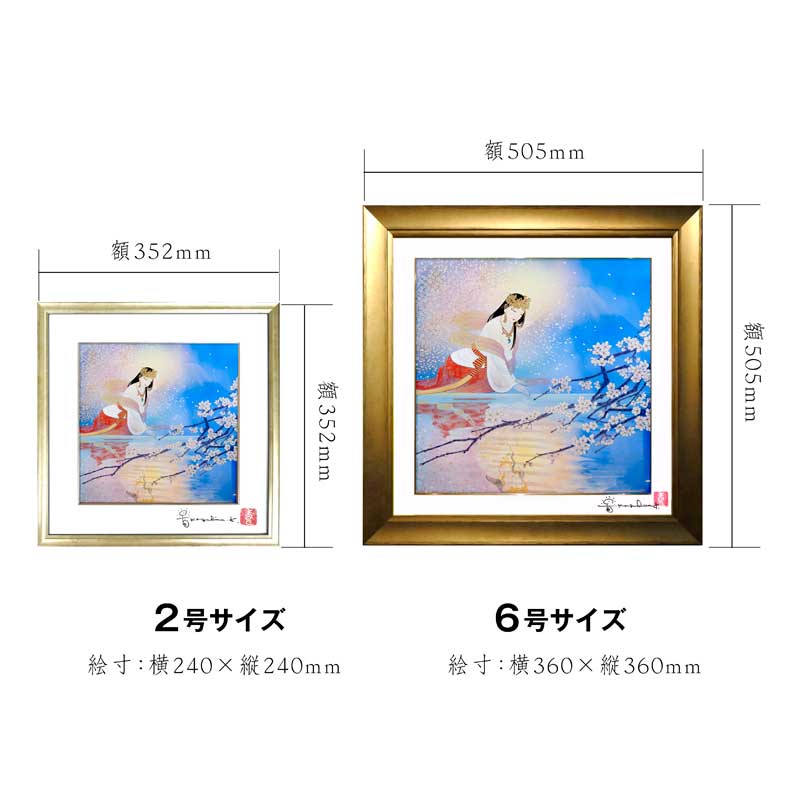 The Tosaiga ceramic painting "Konohanasakuyahime" drawn by Kazuhisa Kusaba has become available as a digital silk screen replica.
Includes the writer's autograph and edition number.
Sales will end as soon as the limited number is sold out.
備考

◆ What is DS [Digital Silk Screen]
In order to reproduce the glossy texture and vivid and delicate color of the ceramic painting, we use a special paper with strong glossiness in the industry called mirror gloss.
This paper uses the latest computer technology to analyze the original and measure the original image, and then reproduce the microparticle jet injection with the pigment ink with excellent water resistance and light resistance.
After that, it is a technique that finishes the high-intensity gloss and the saturation of works as a result of the overcoat resin for a longer protection from ultraviolet light or impact.

※ It is different from the silklet work sold by the end of December 2018.

◆ Features
A faithful reproduction of the transparency of the ceramic painting.
In addition, it is excellent in water resistance and light resistance, and you can enjoy the beauty of the work forever.

◆ About the amount
The amount displayed is at the time of production production.
Times use the same thing, but the design of the amount may be slightly different from those delivered.

◆ About color
With regard to the color and texture of the work, the color of the monitor and the version of the browser may differ slightly different from the color and the color of the actual work.
Somehow please understand.

◆ About work
Our work is politely important, including pottery and its replication plan, and it is carefully created for the person who is important one by one or a wonderful person who will receive the connection from now on, so let's refuse the request for the purchase of works. I have received it.
◆ About delivery time of reproduction DS [digital silk screen]
Each of the digital silkscreen works posted is produced one by one. It may take about 3 weeks for delivery after ordering. We apologize for the inconvenience and thank you for your understanding.