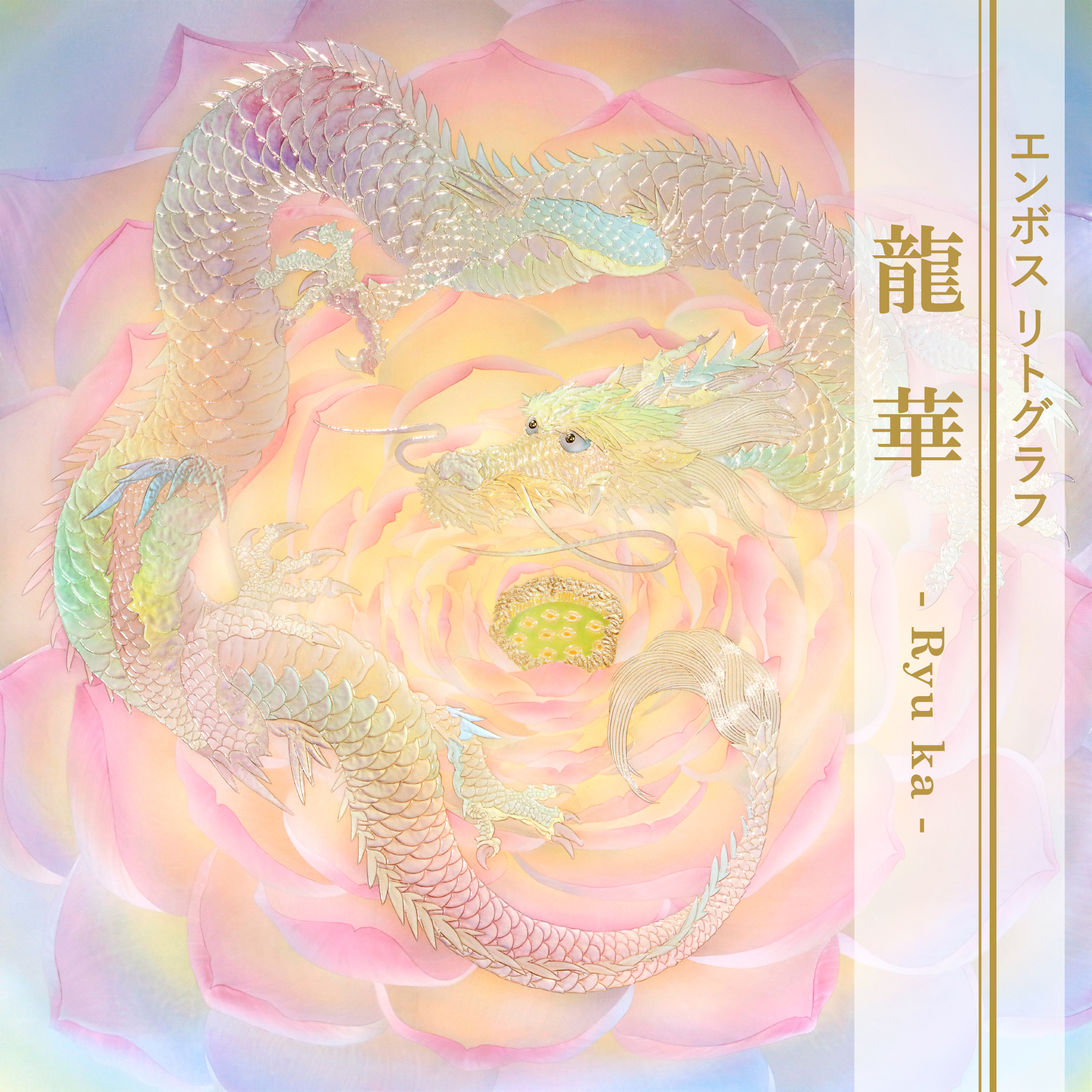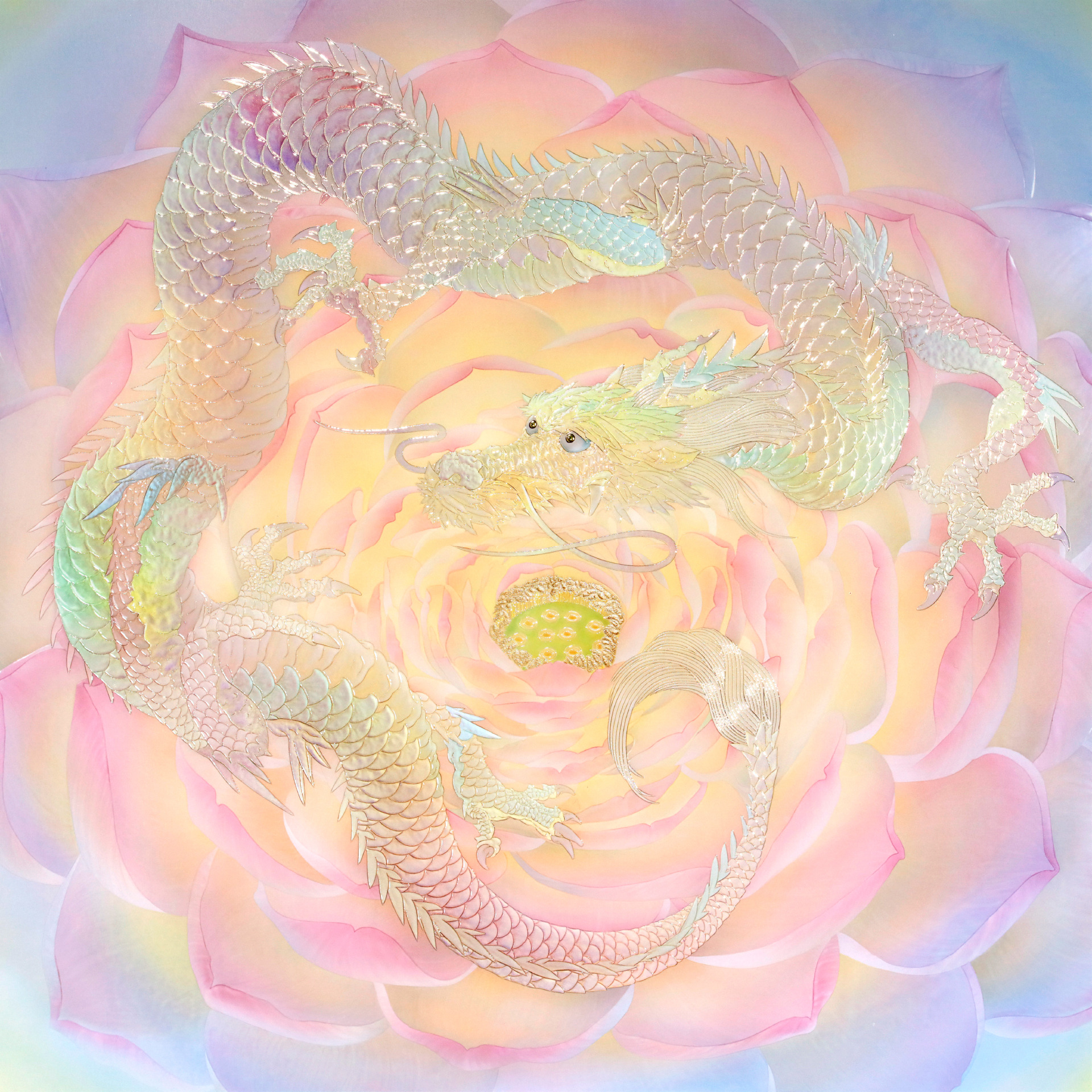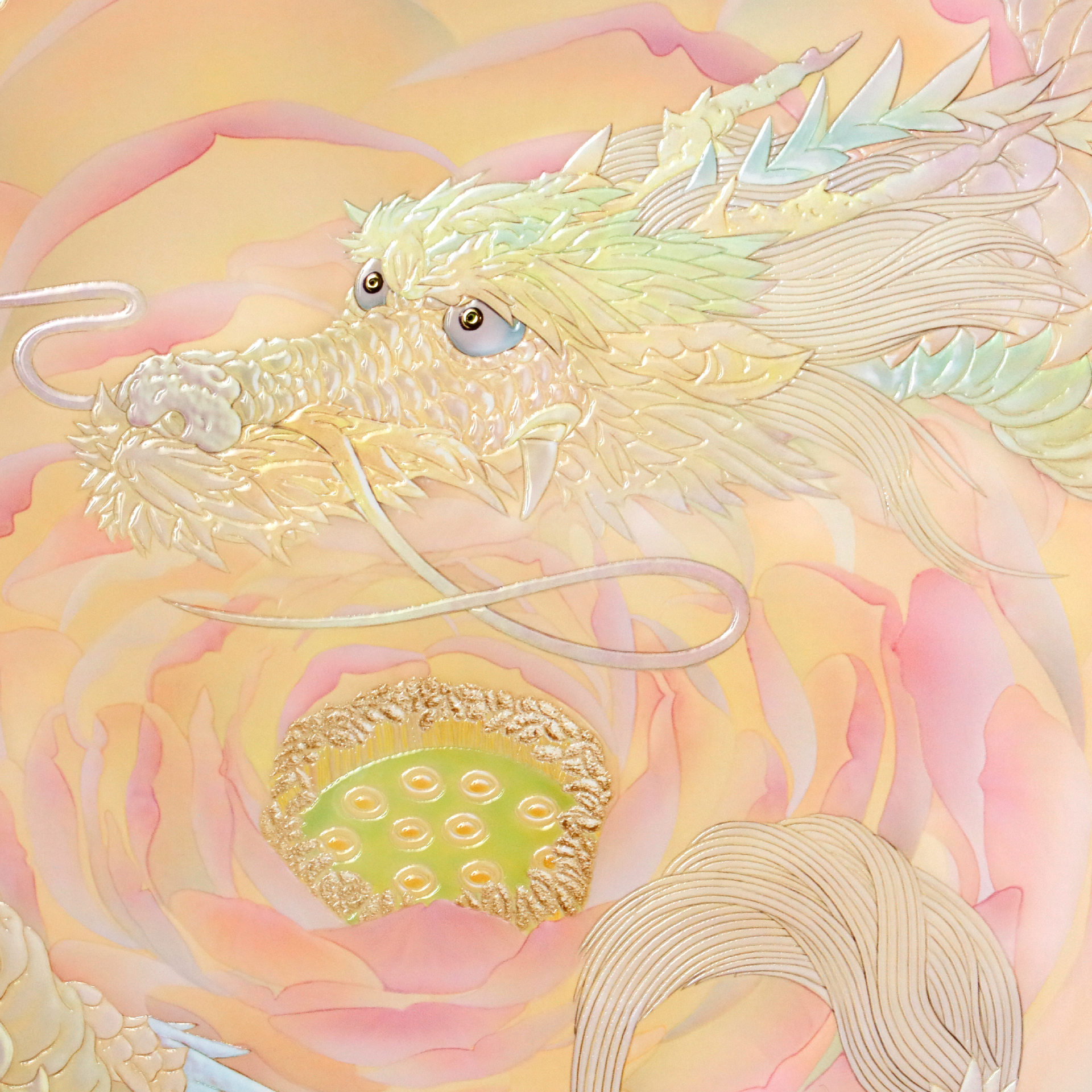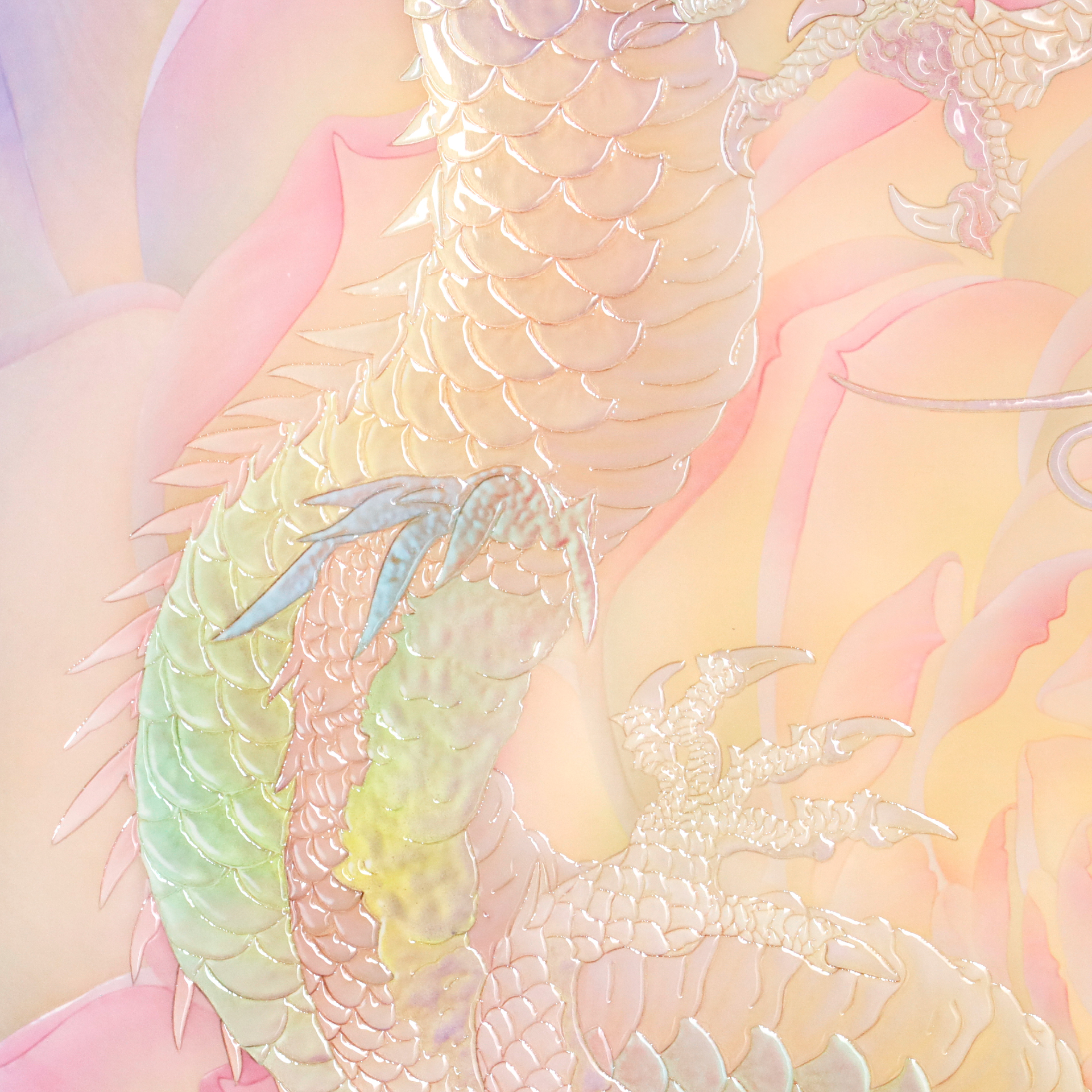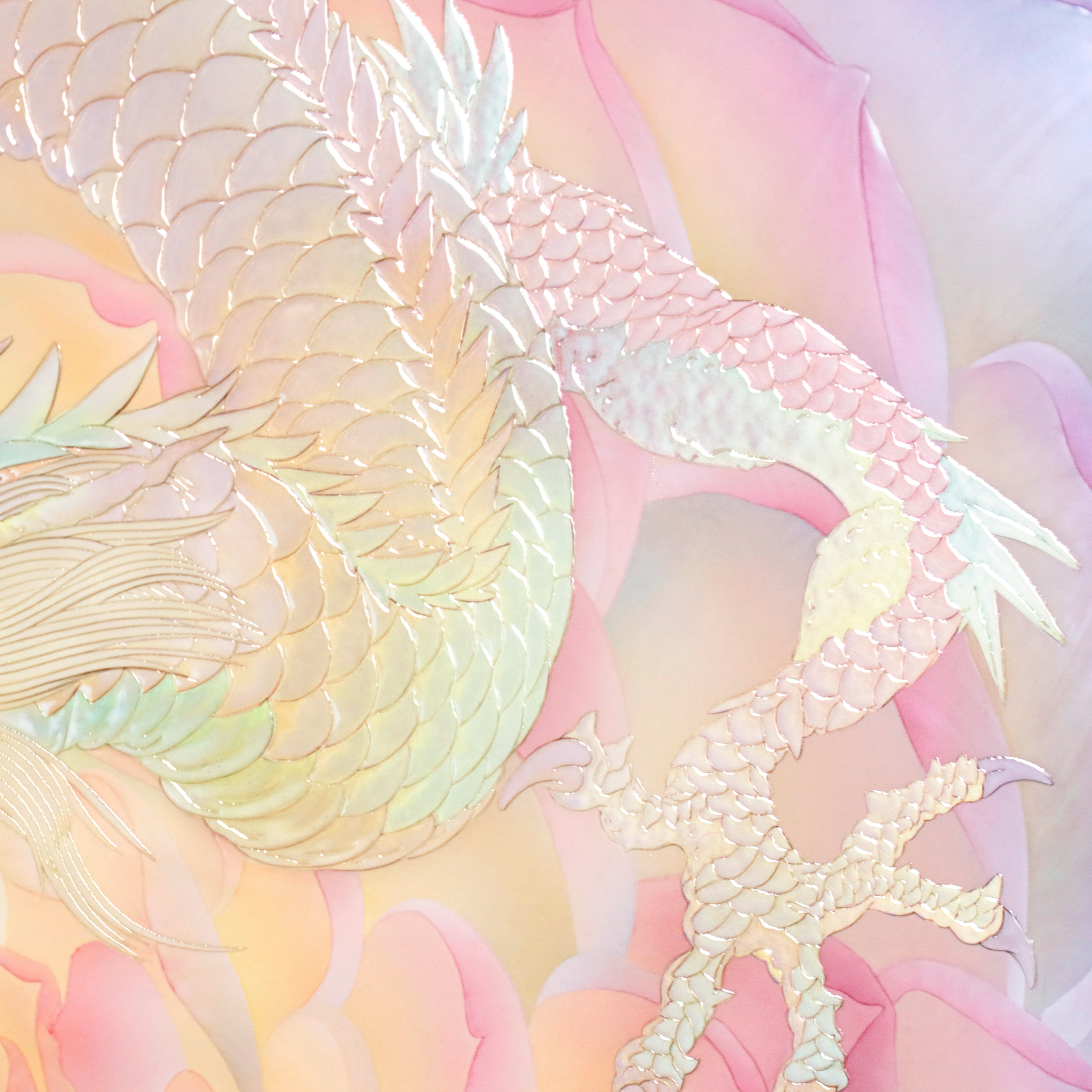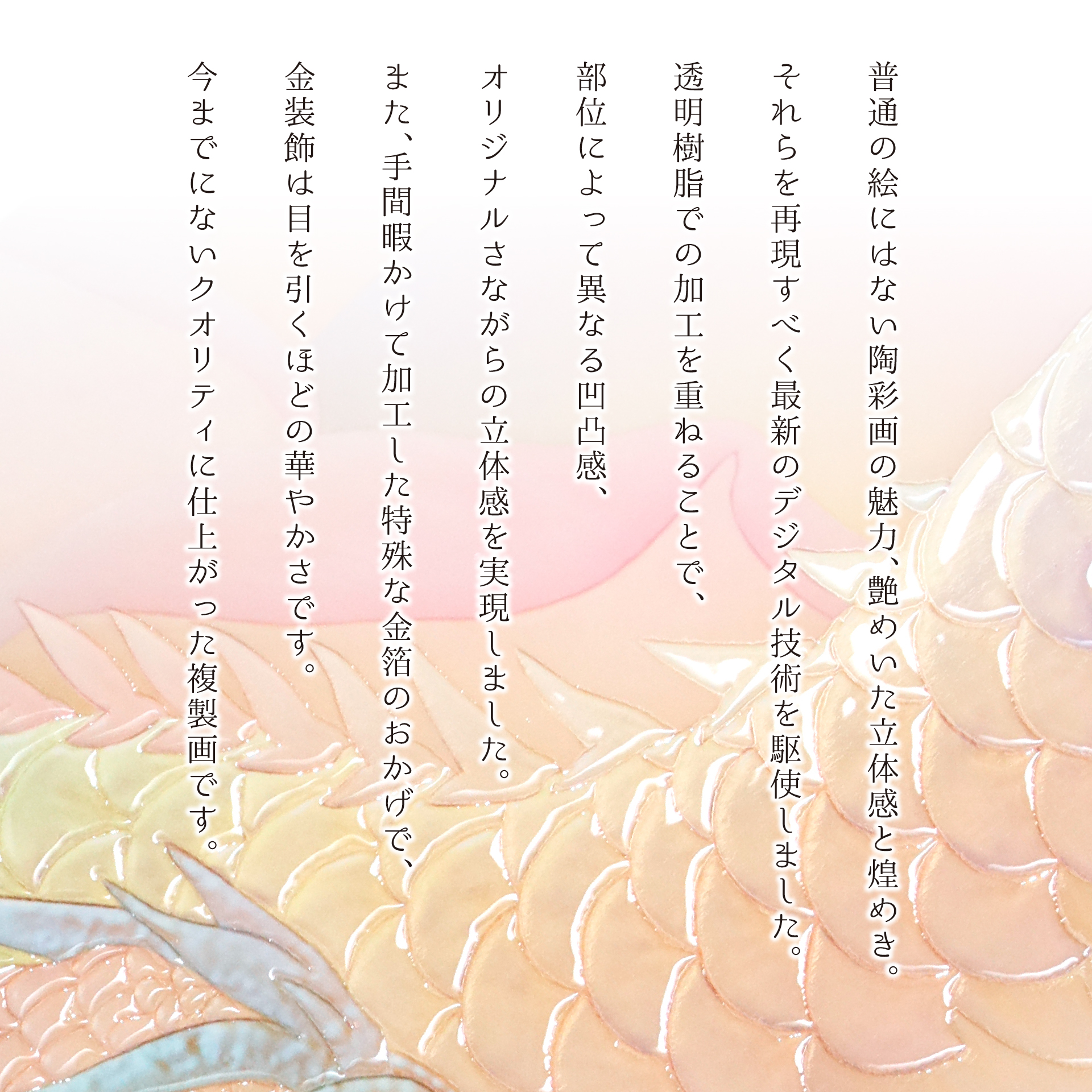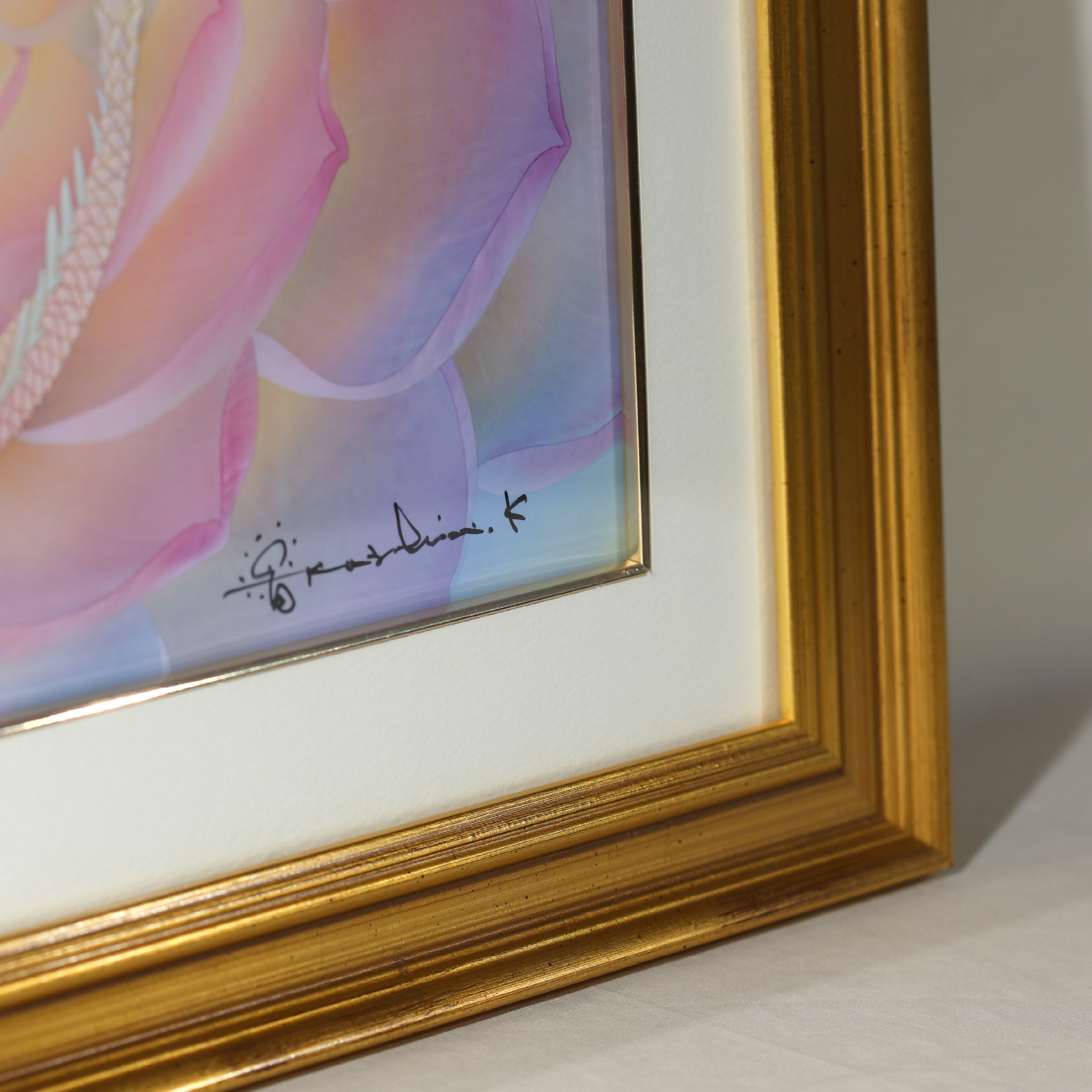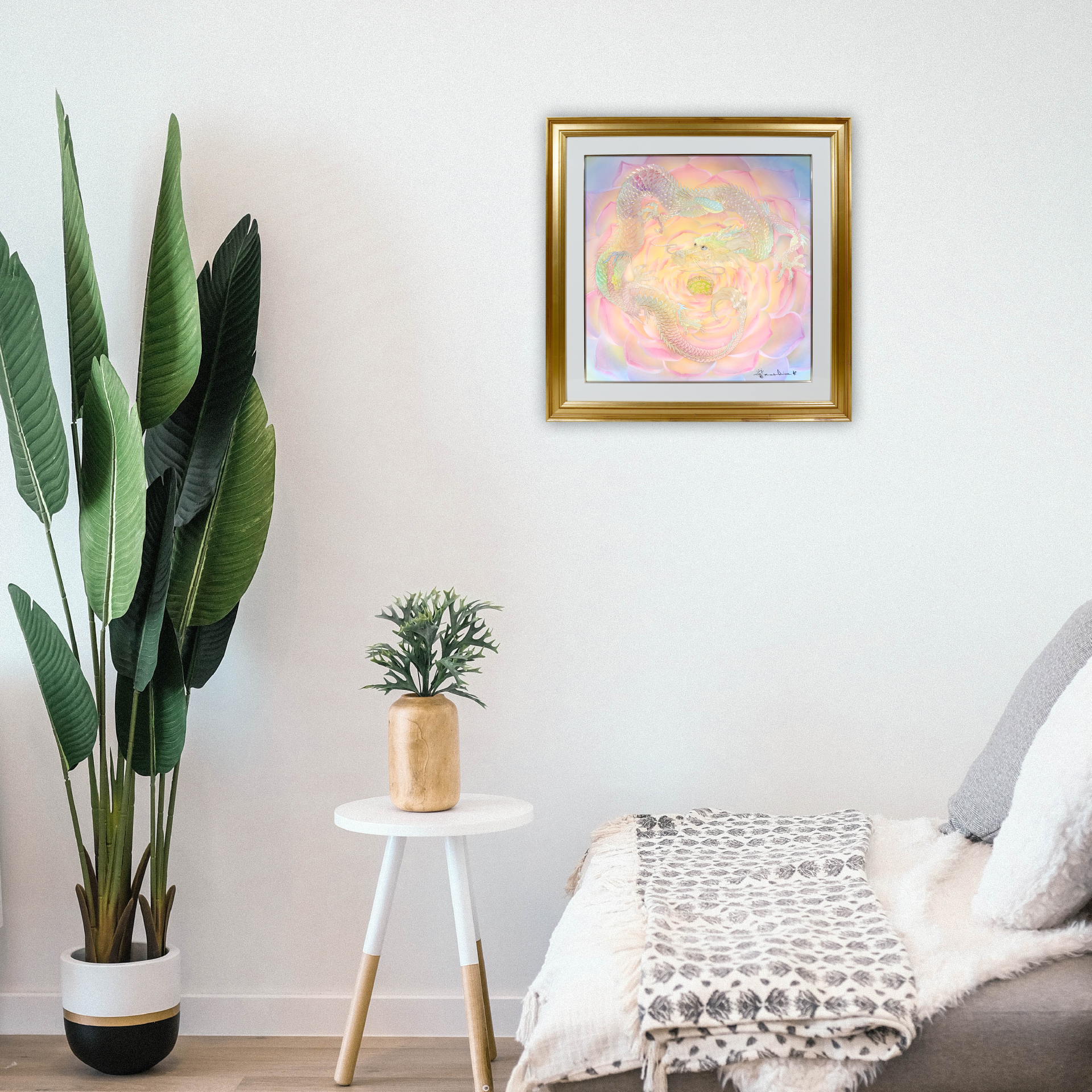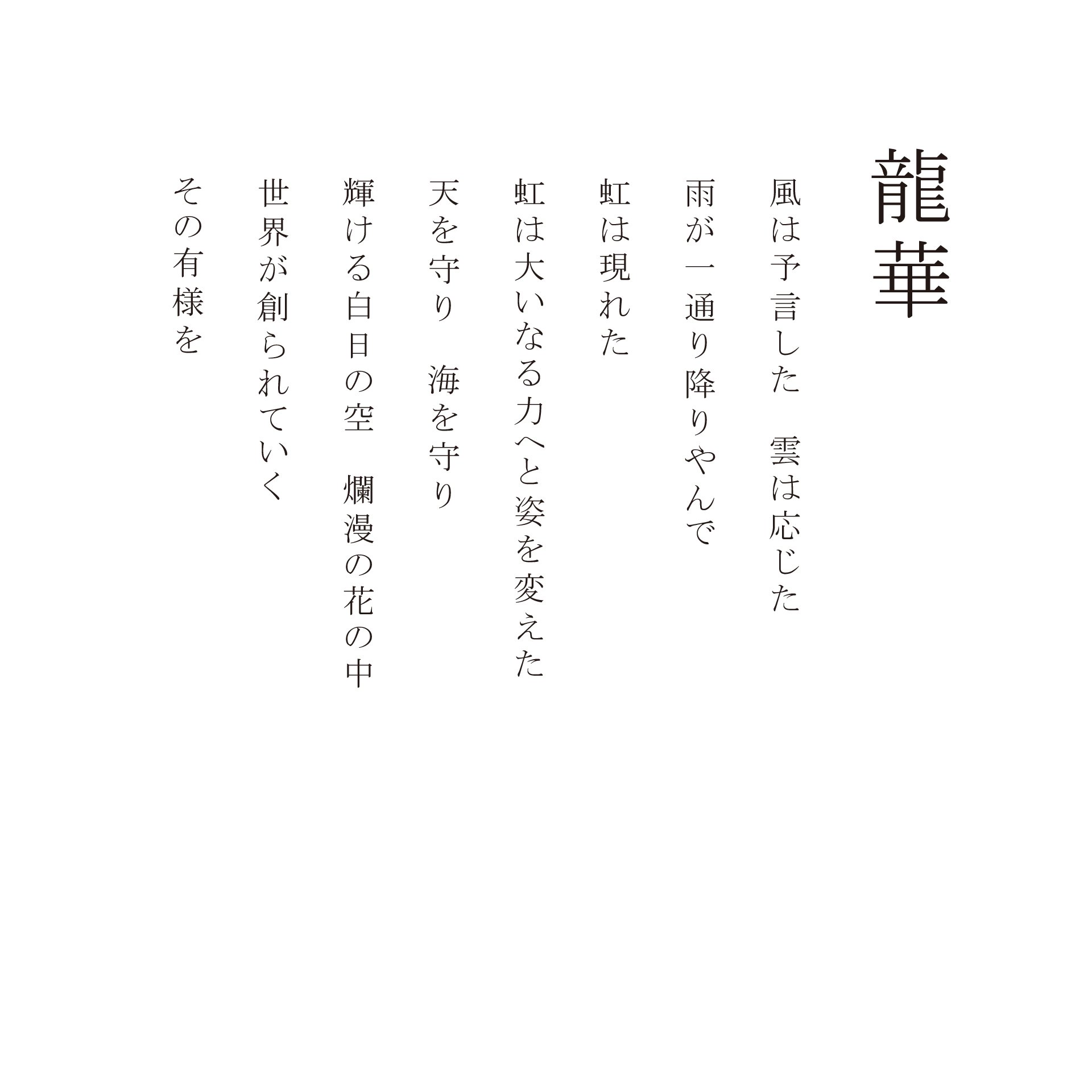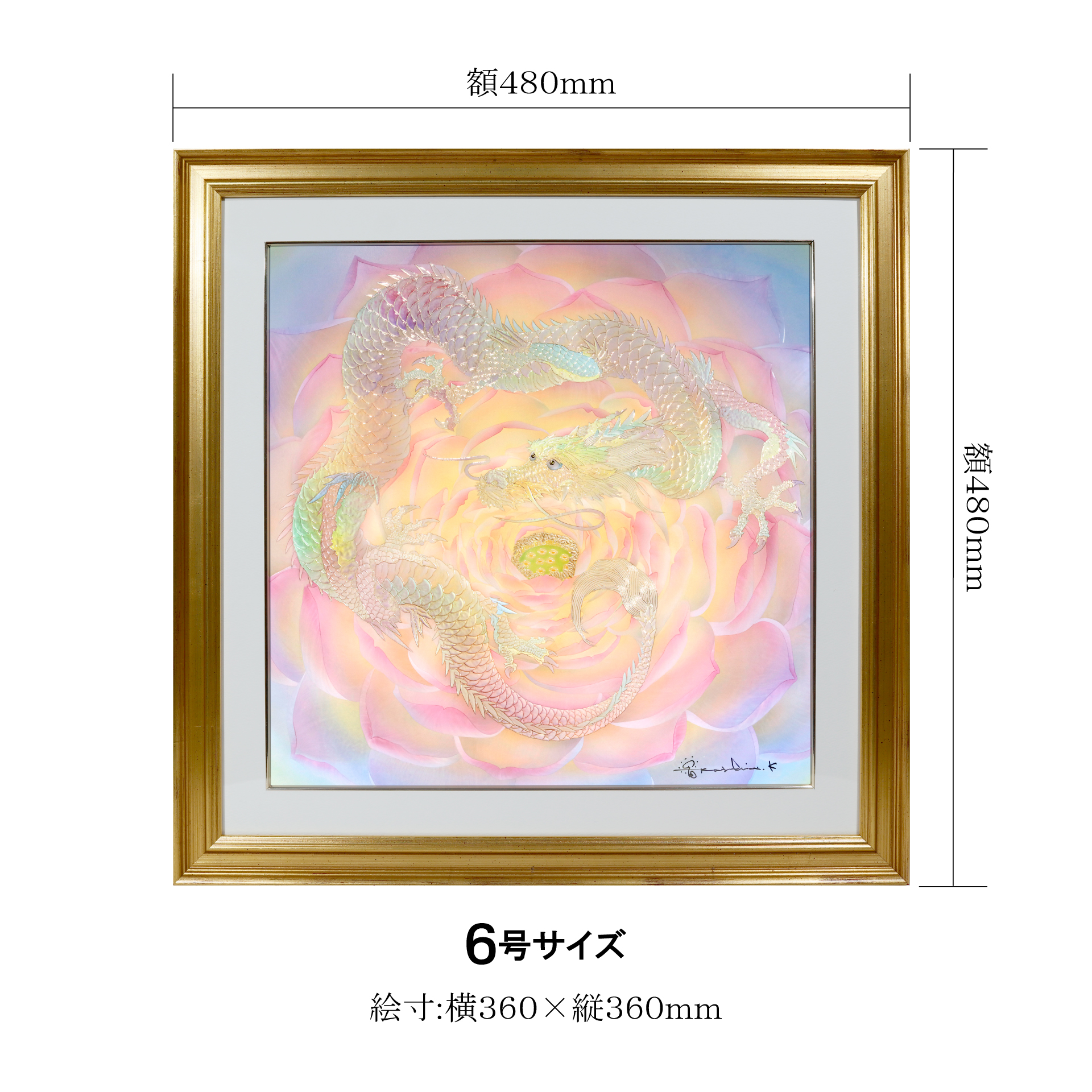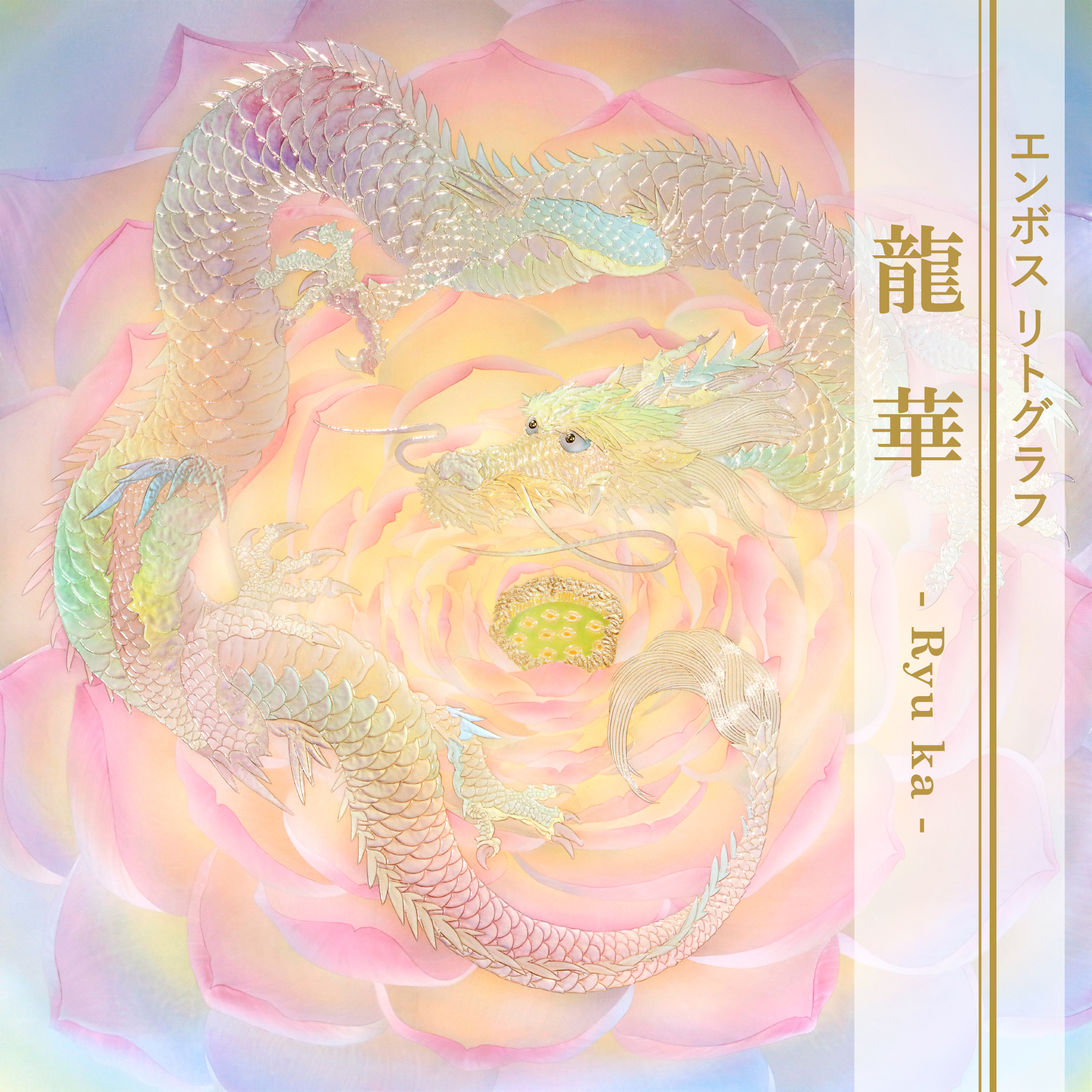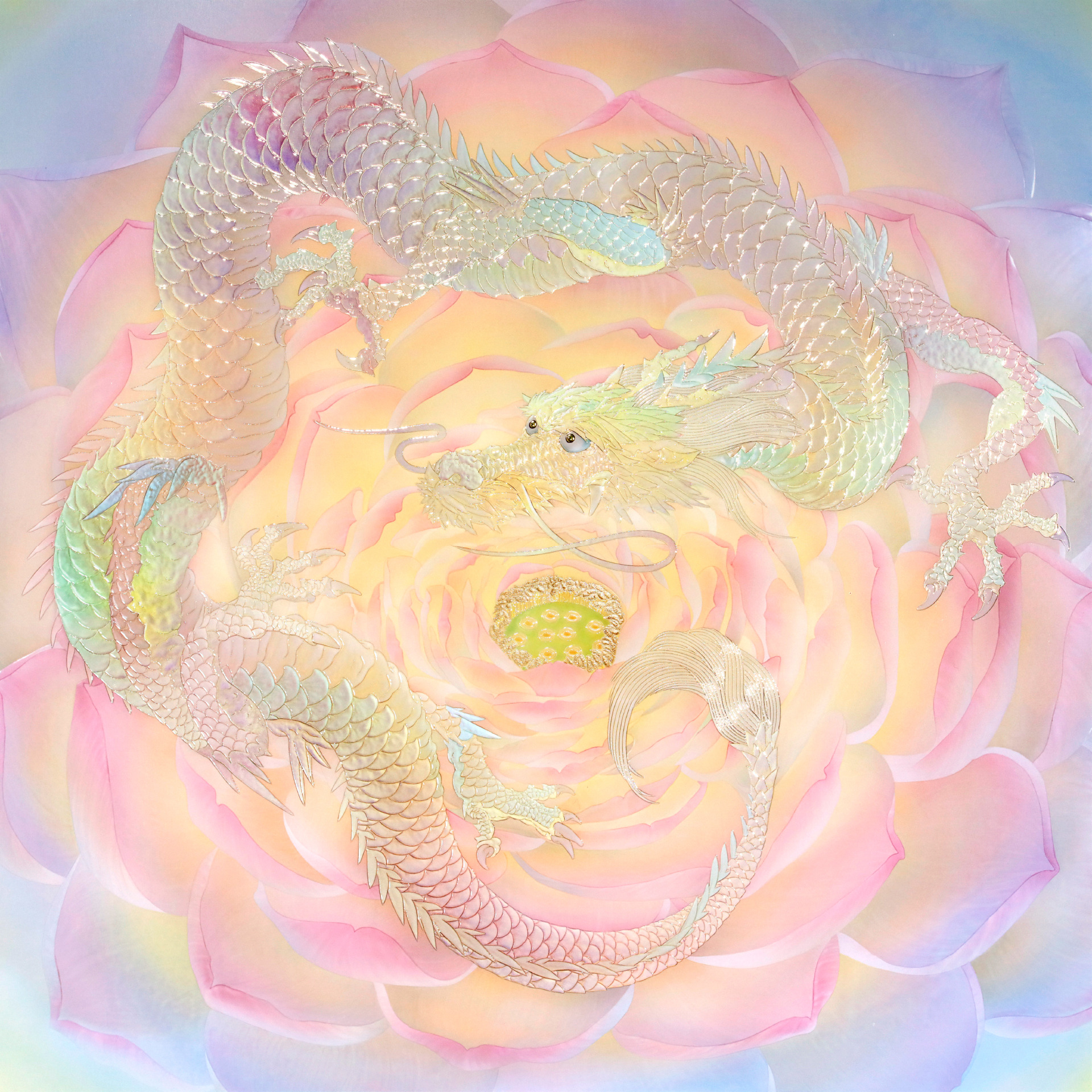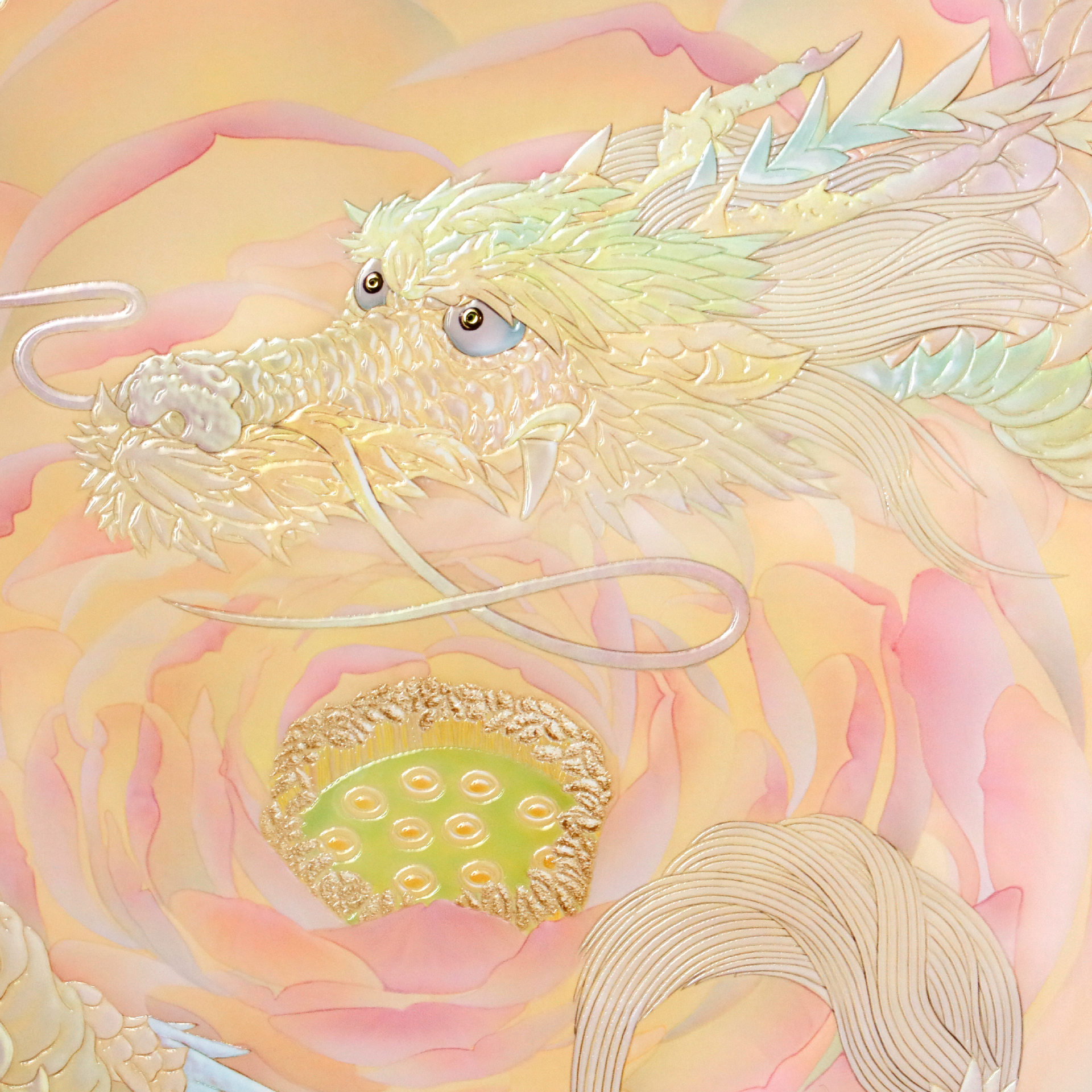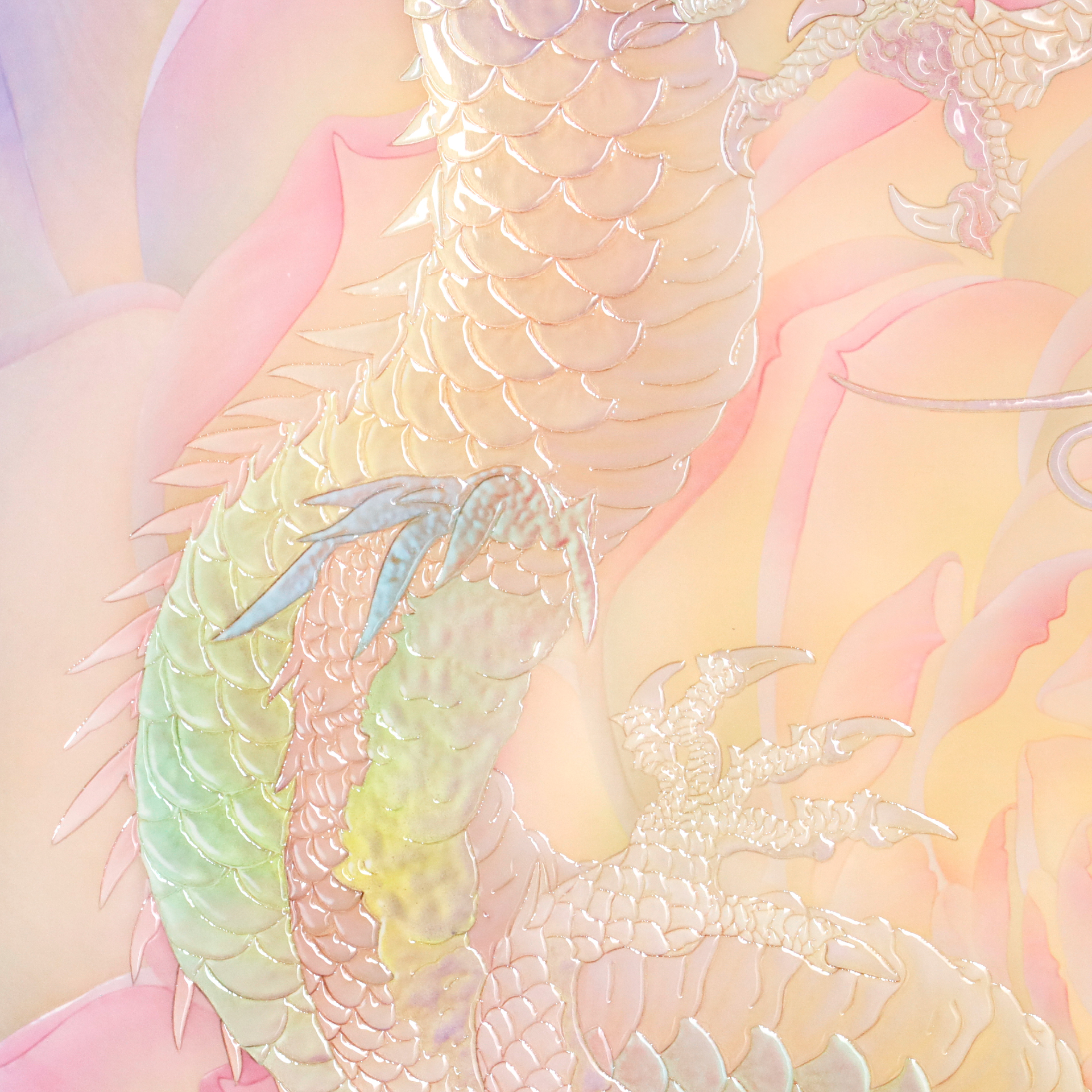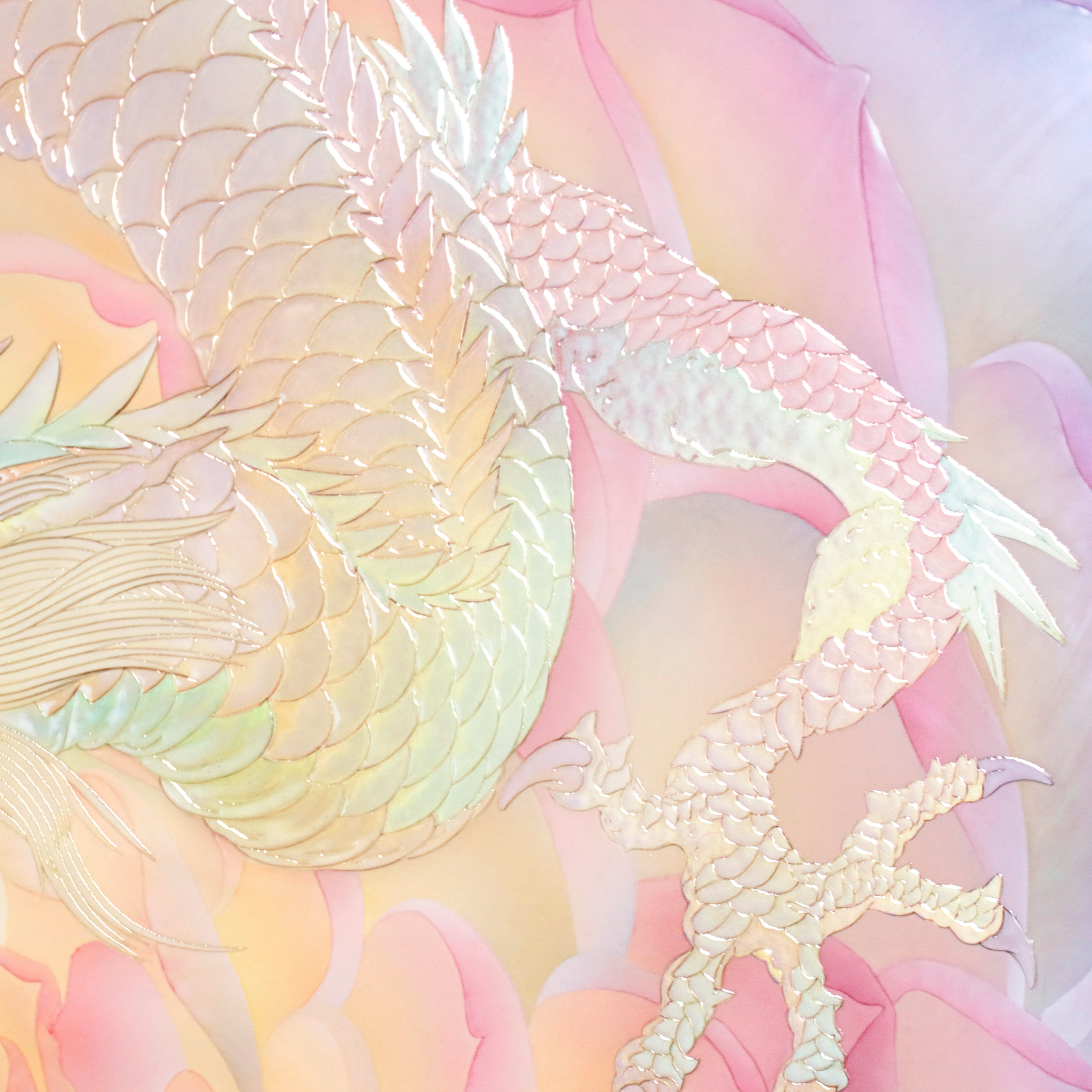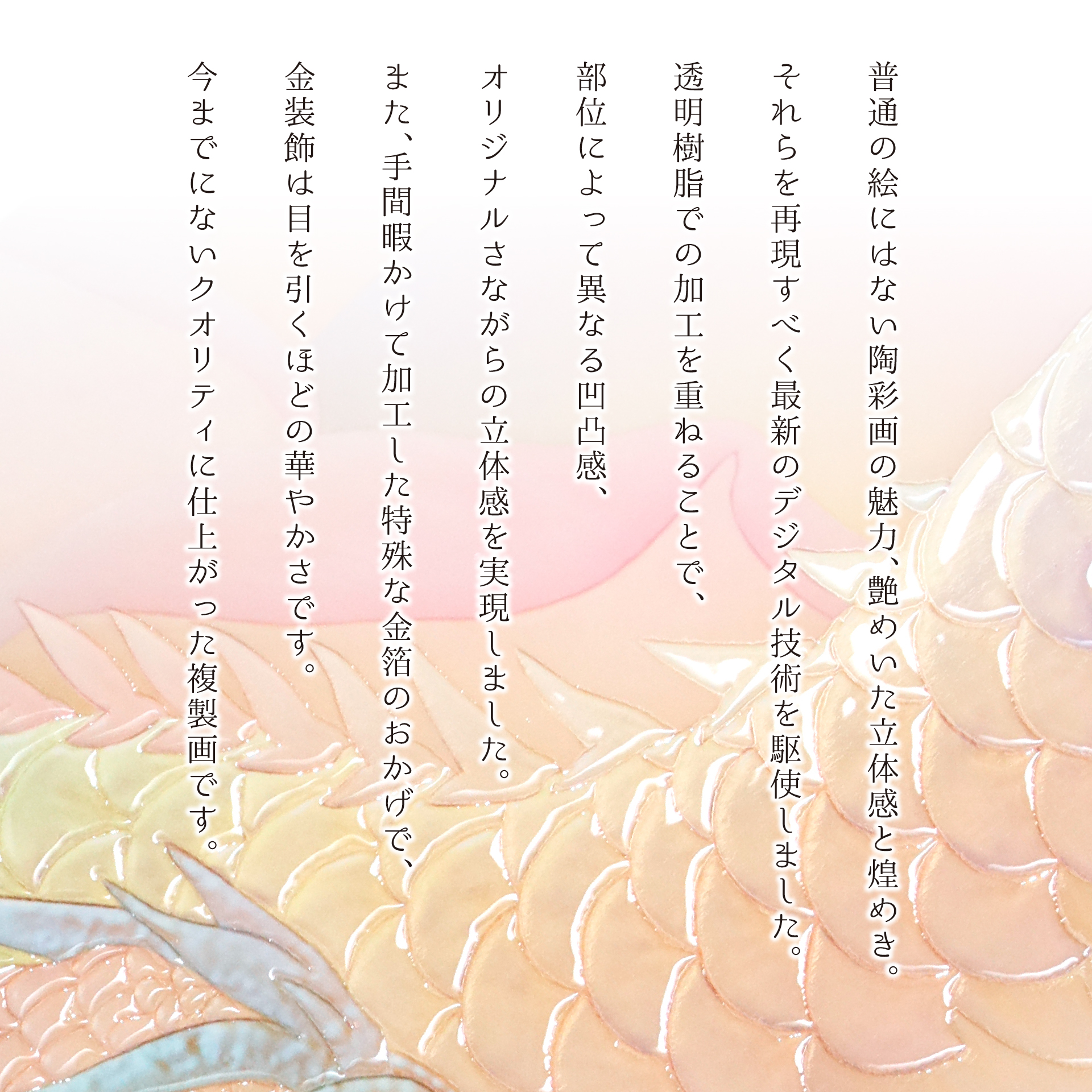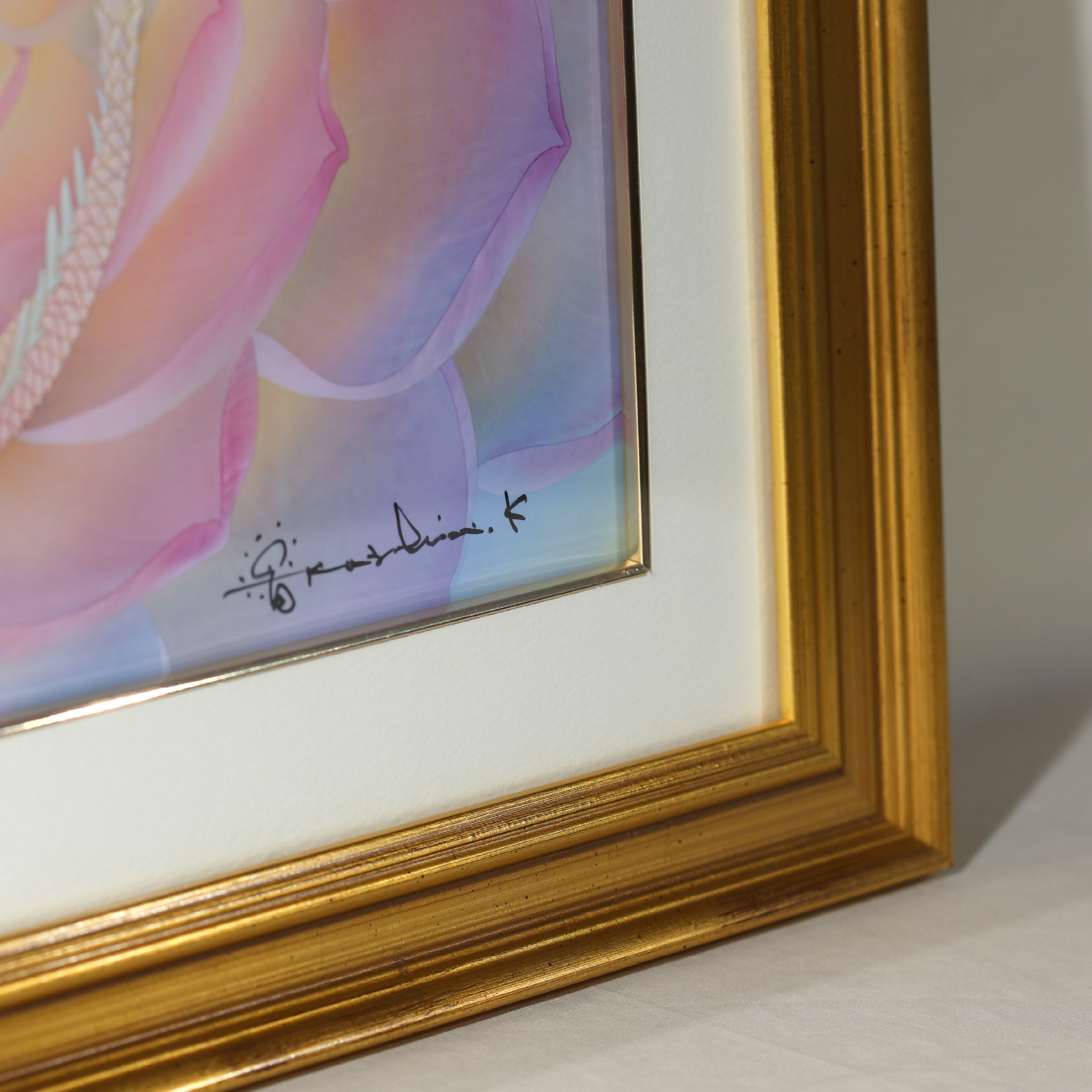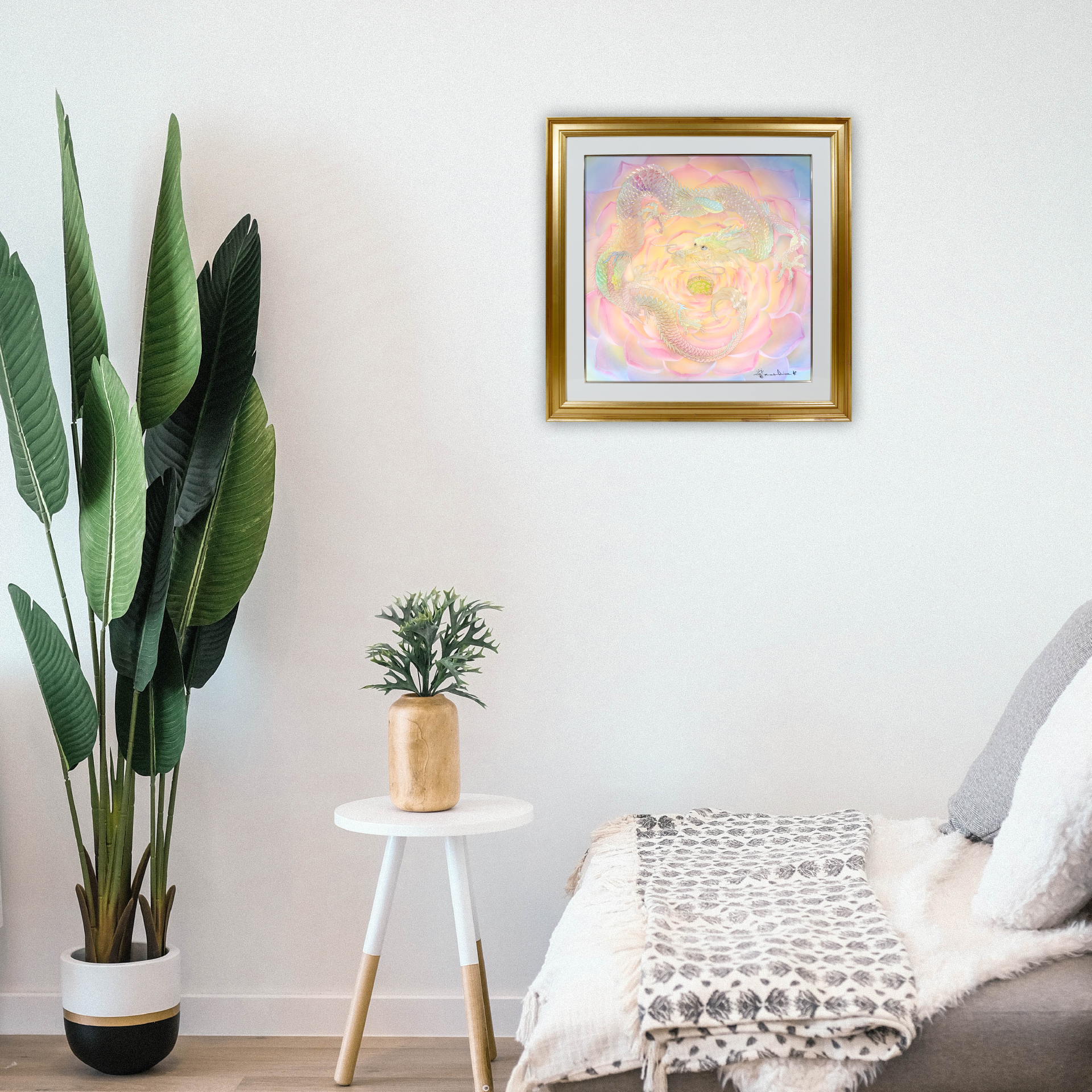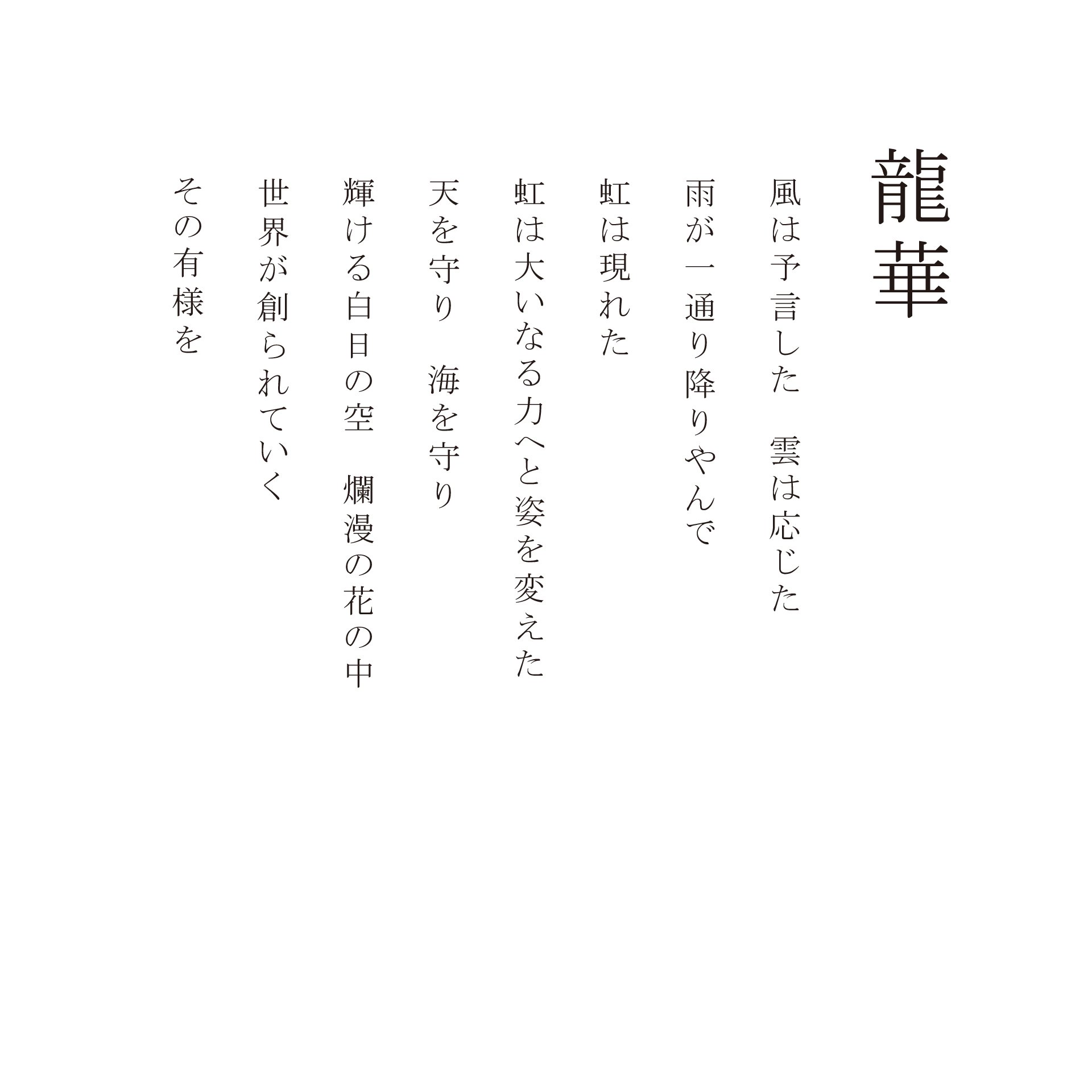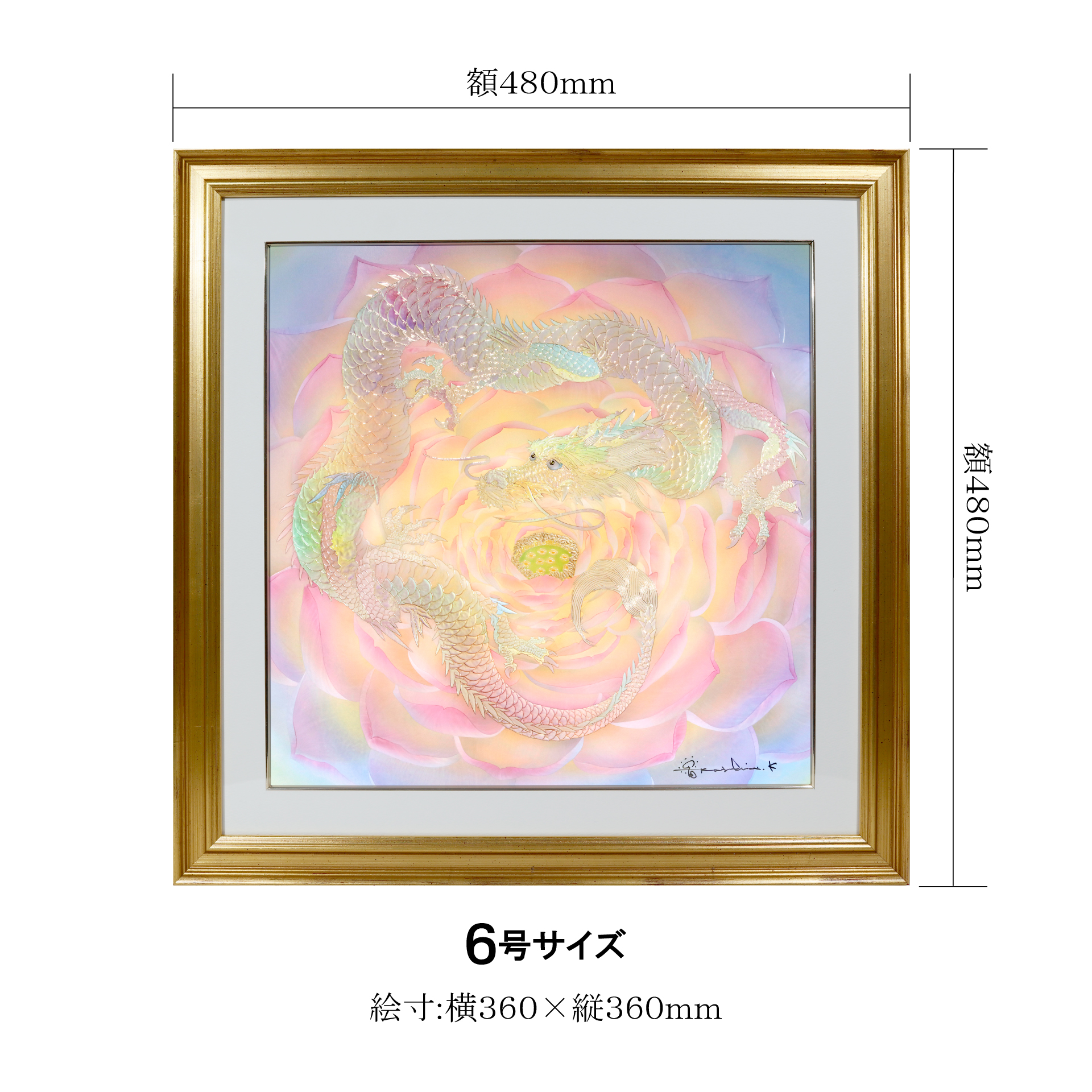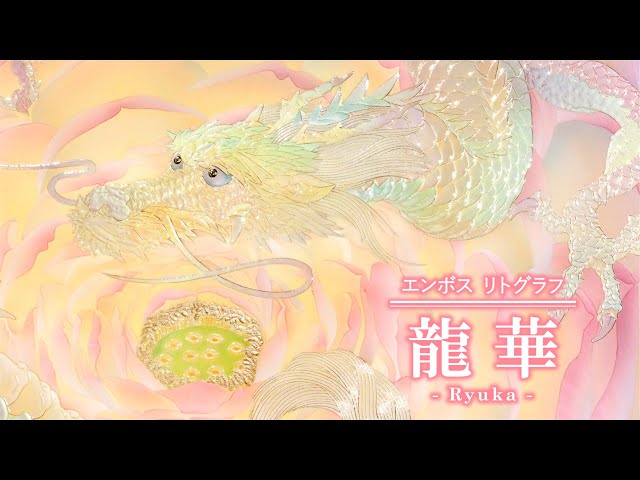 Replica Embossed Lithograph "Ryuka"
Kazuhisa Kusaba's ceramic painting "Ryuka" is now available as a new replica.
The three-dimensional effect and glitter of the ceramic painting have been precisely reproduced.
Autographed by the artist, sales will continue as long as  the number of products is available.  
備考

◆What is duplicate image Embossed Lithograph?
The charms of Tosaiga ceramic paintings, that are not in other paintings, are the glossiness, the three-dimensional effect, and the glimmer.  We made full use of the latest digital technology to reproduce those charms.  By repeatedly processing with a transparent resin, we have developed a feeling of uneveness depending on the part, creating a three-dimentional effect similar to the original.  Also, thanks to the special gold leaf that has been processed with time and effort, the gold decoration is eye-catching and gorgeous. The processing of the hologram foil that shines in seven colors reproduces even the color change depending on the angle unique to ceramic painting.  It is a replica of the original of the ihighest quality.





※It is different from the silklee sold until the end of December 2018 and the digital silk screens currently on sale.




◆About the frame

The frame displayed is the one used at the time of production.  The one recieve will be the same color, but the design could be different.




◆About the color

The color you are currently viewing and the color of the actual work may differ slightly depending on the monitor, OS and browser version used.

Thank you for your understanding. 




◆About the product

Since our works are carefully produced for those who are important to us one by one, including ceramic paintings and their replicas, and for those who would be happy to have a relationship with us in the future, we do not accept negotiations for products.