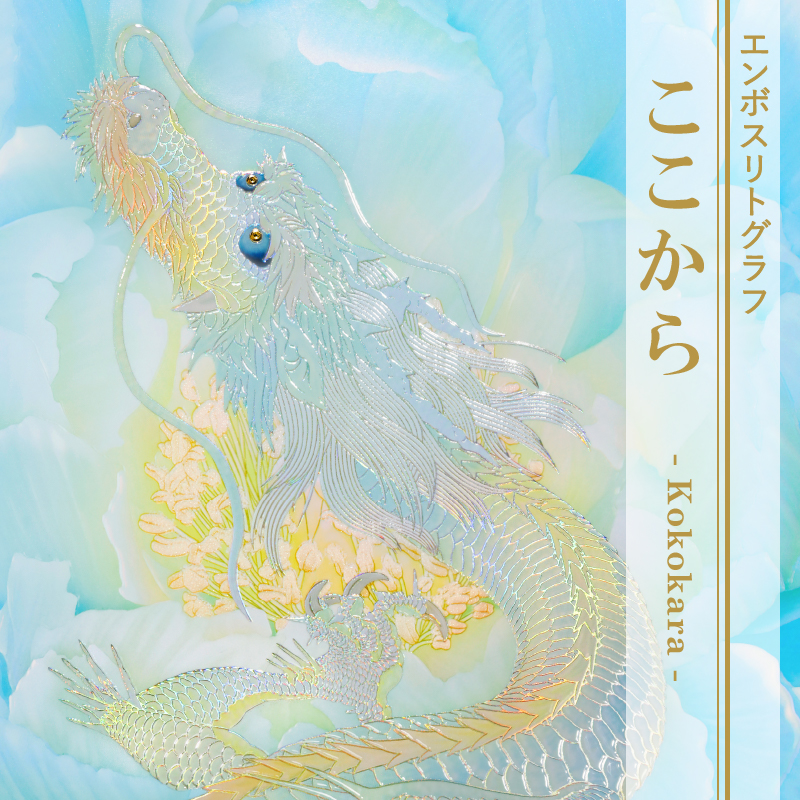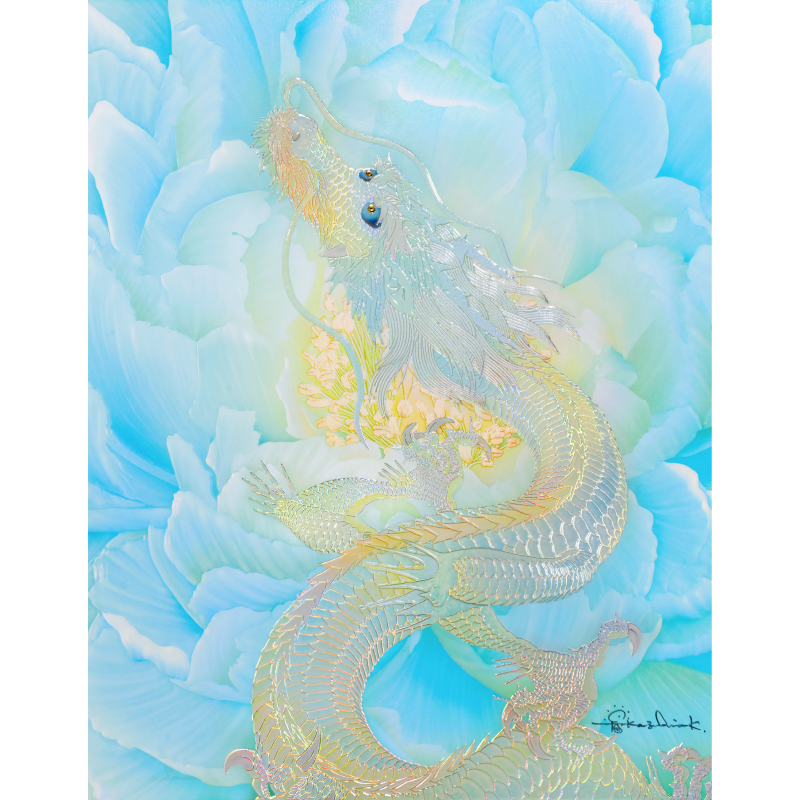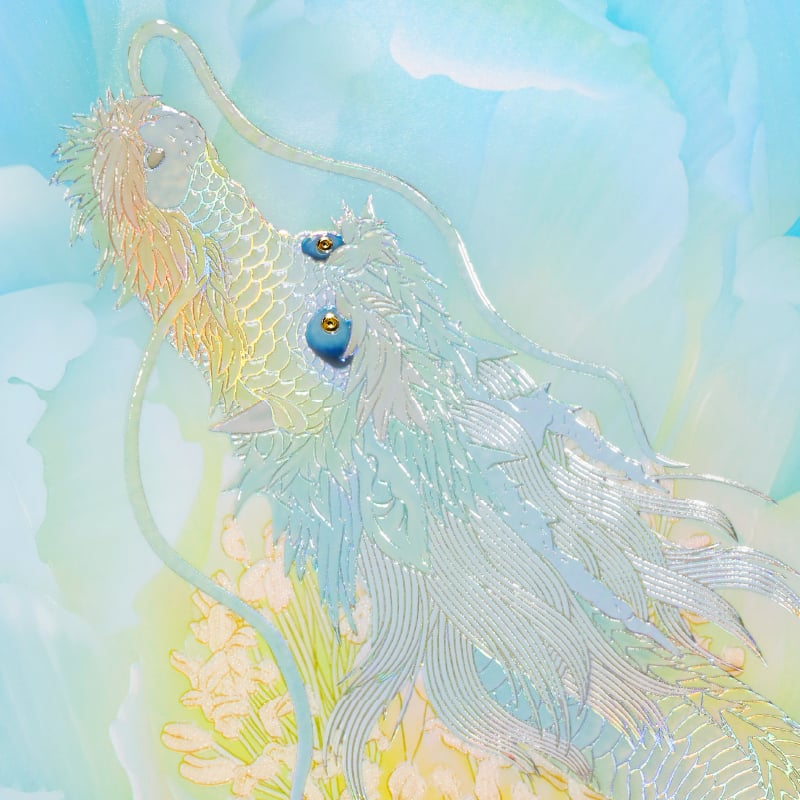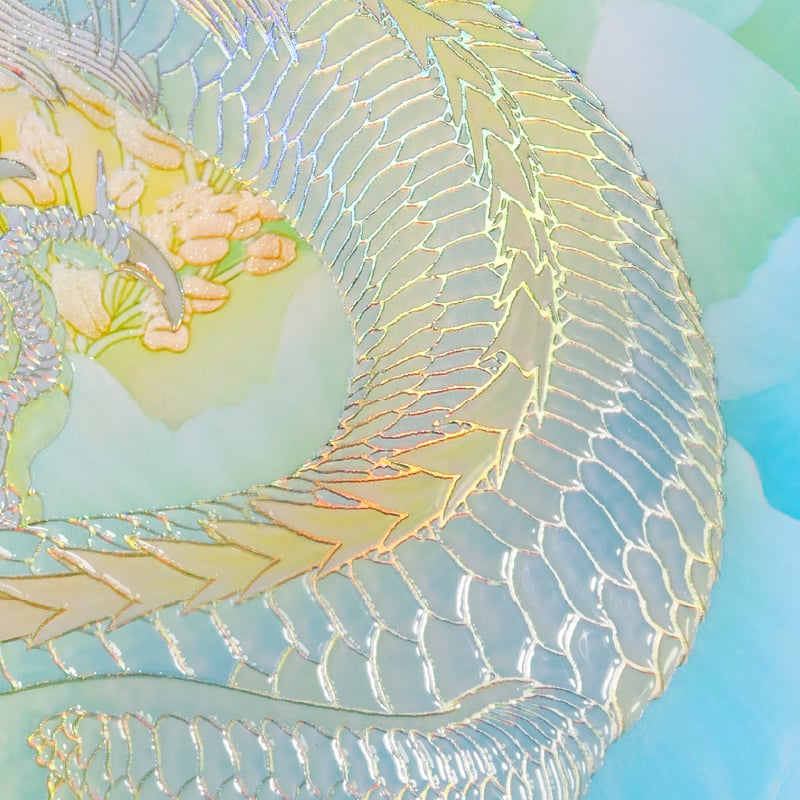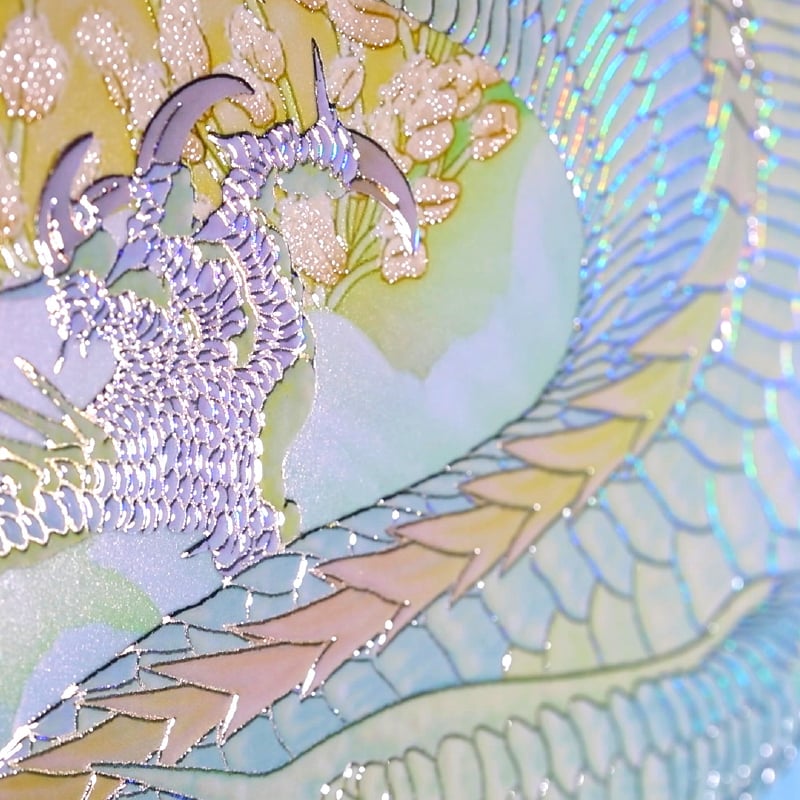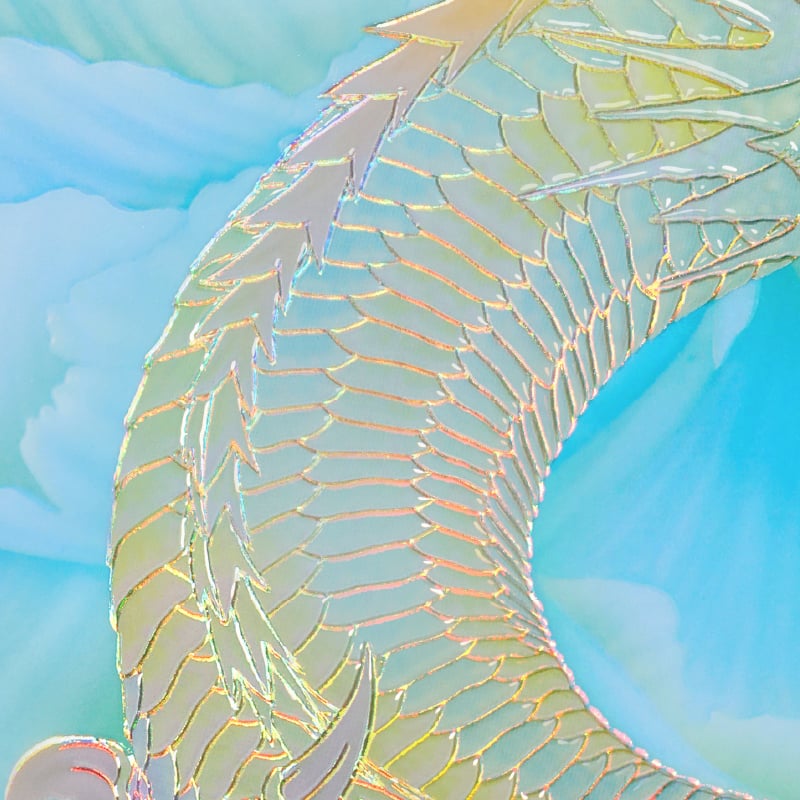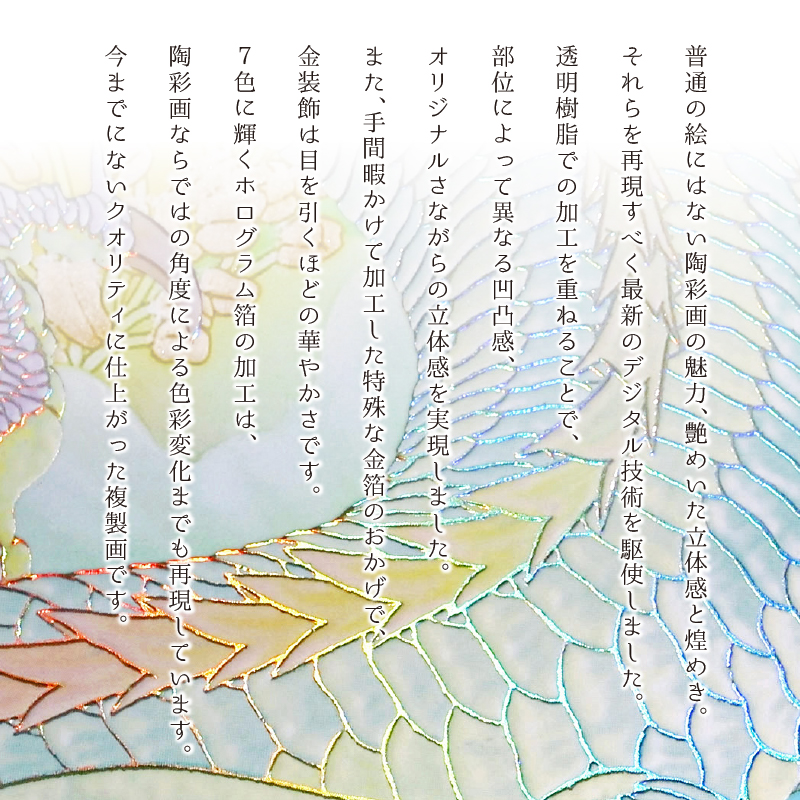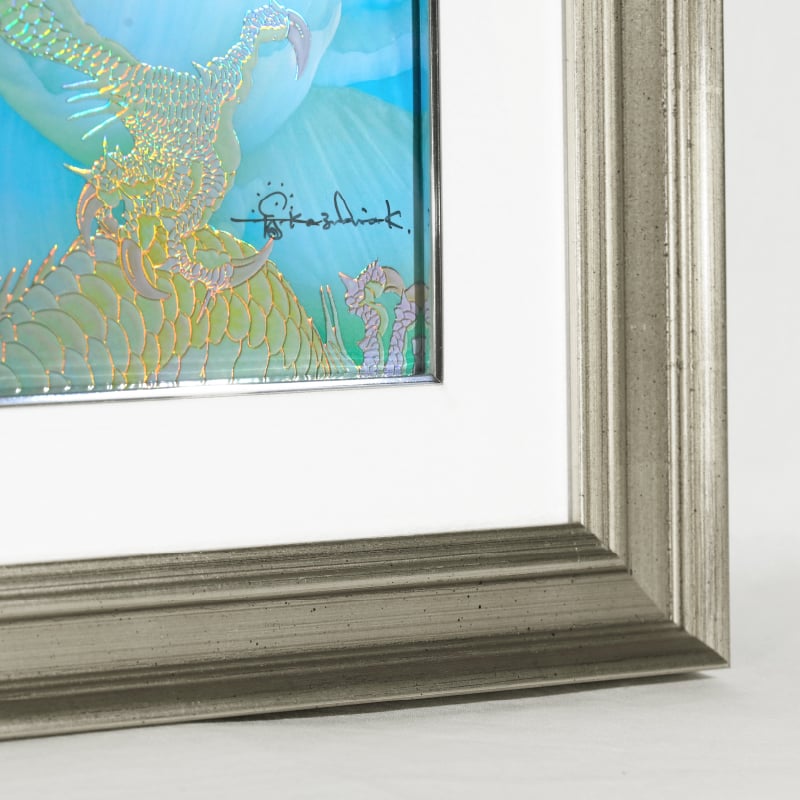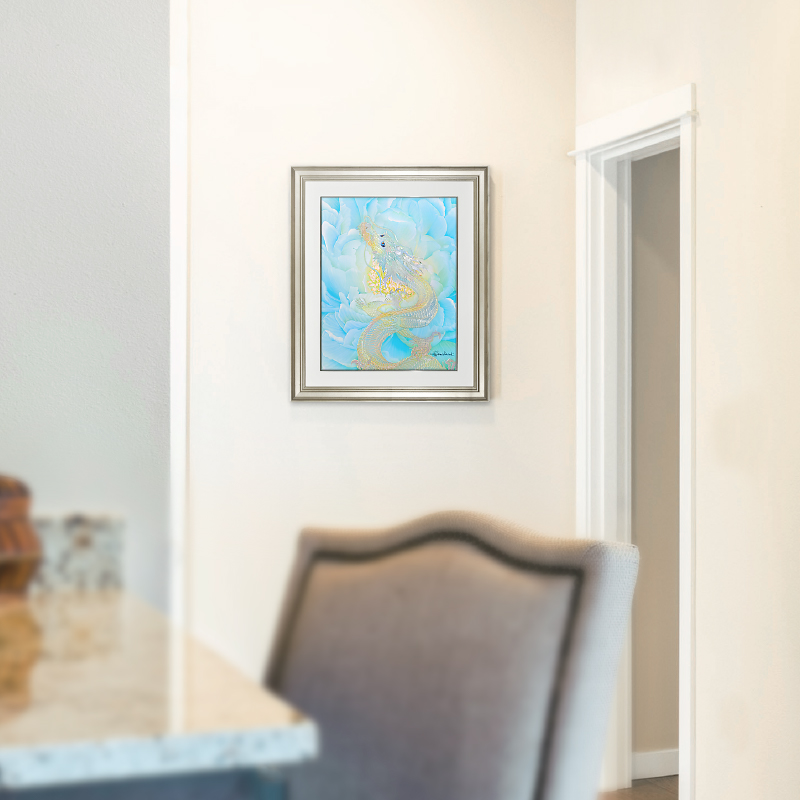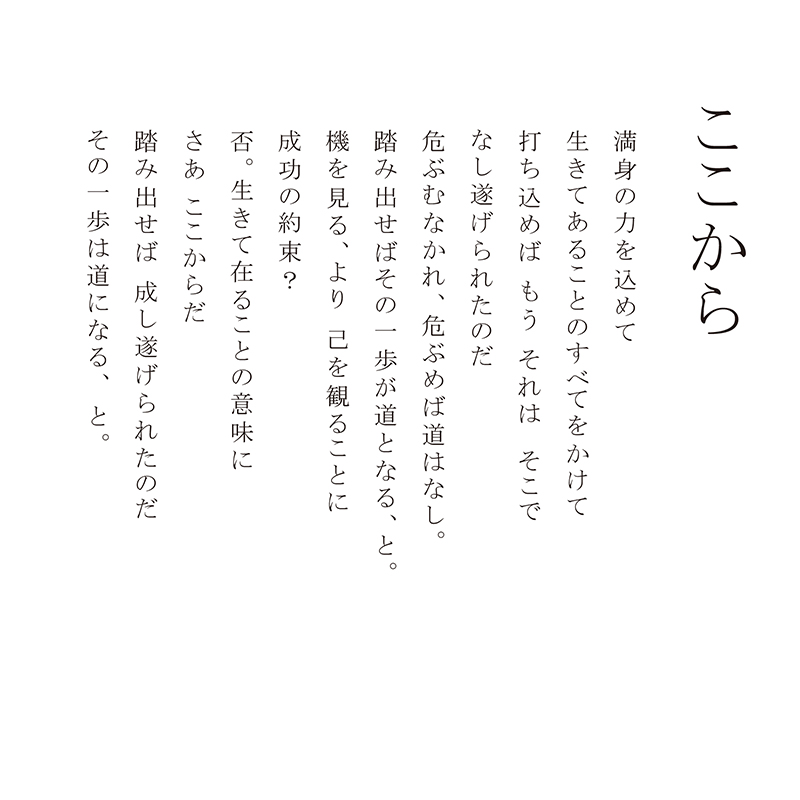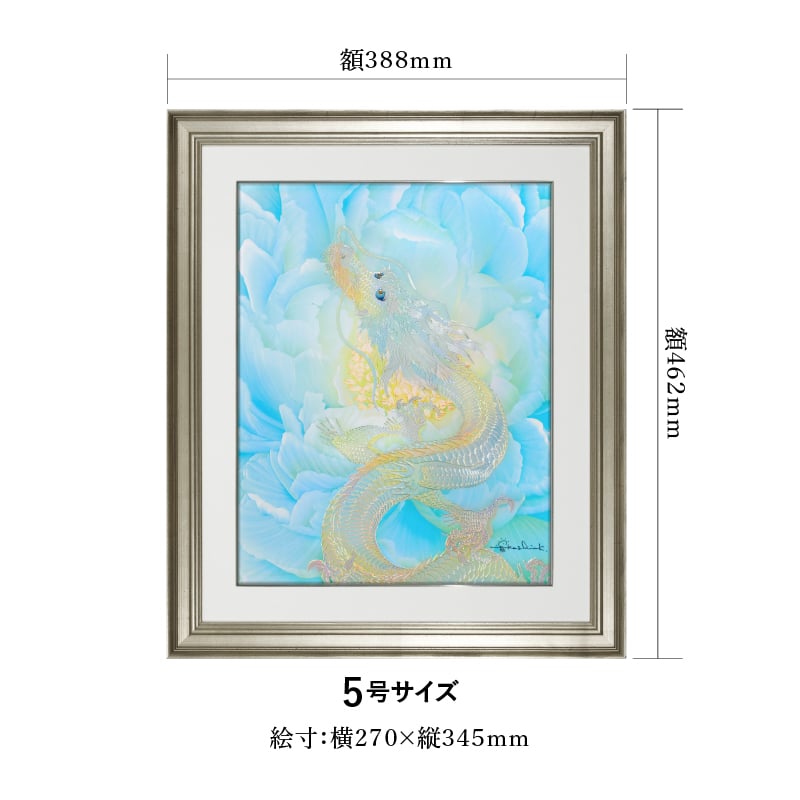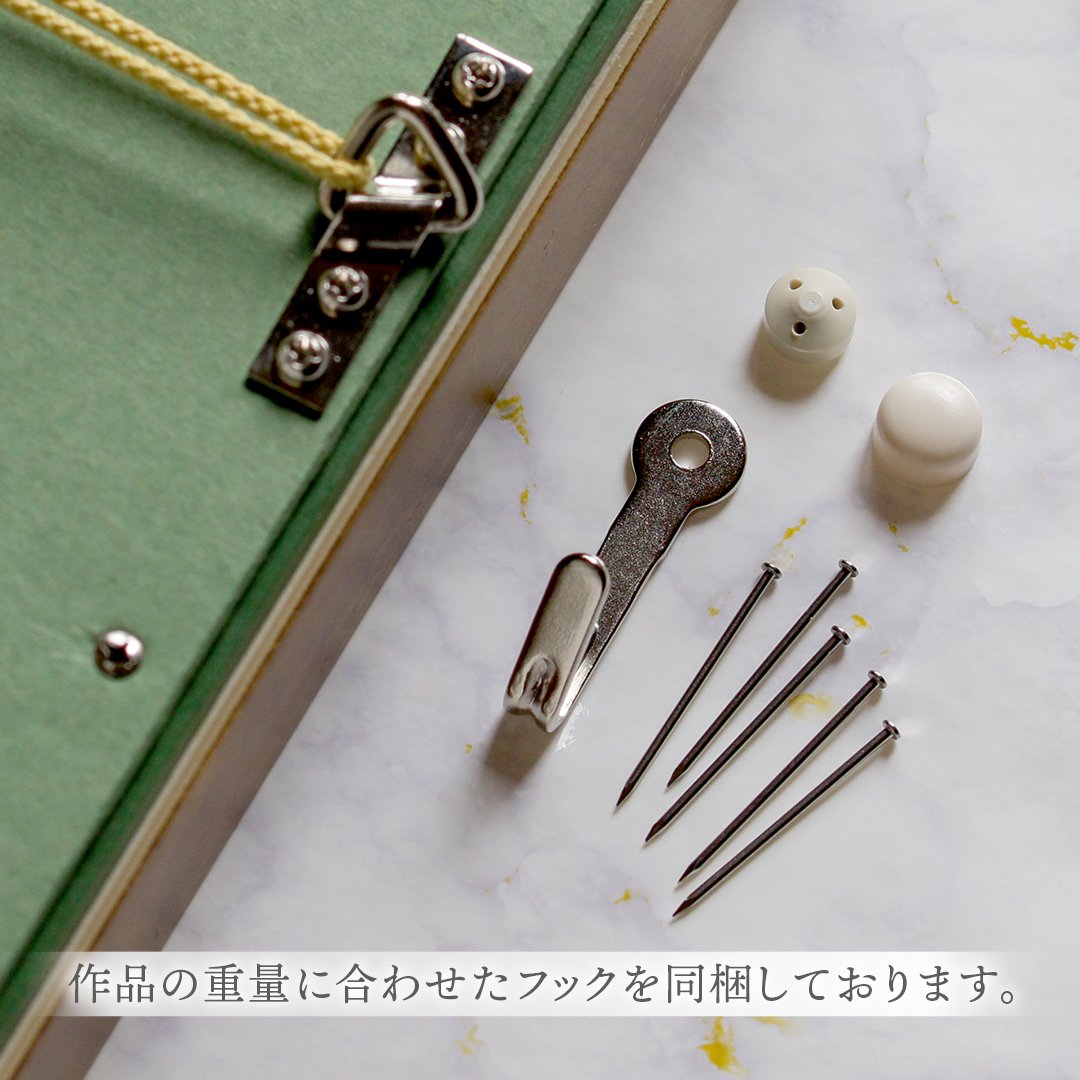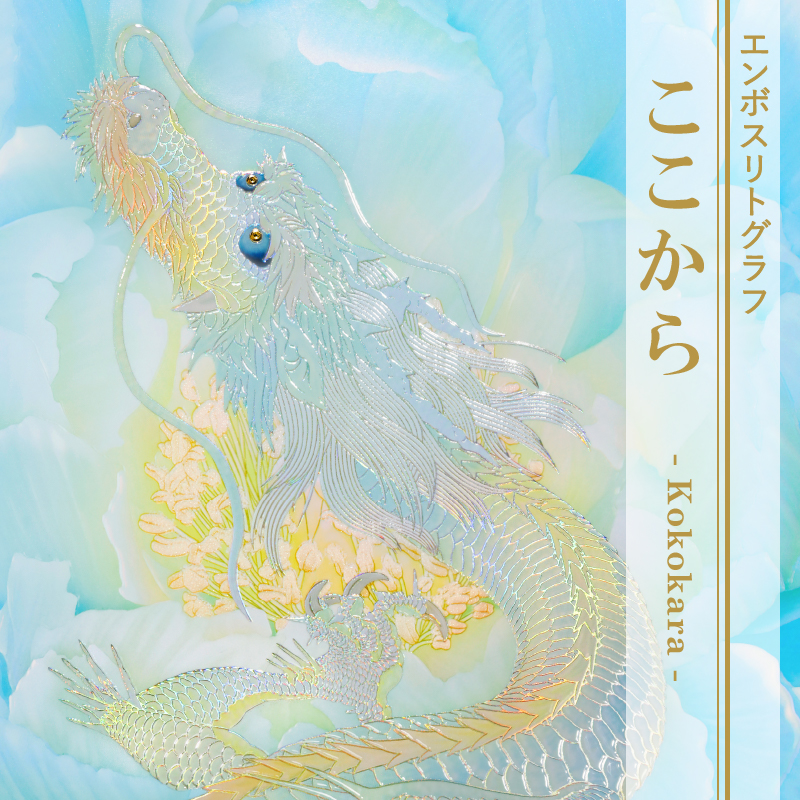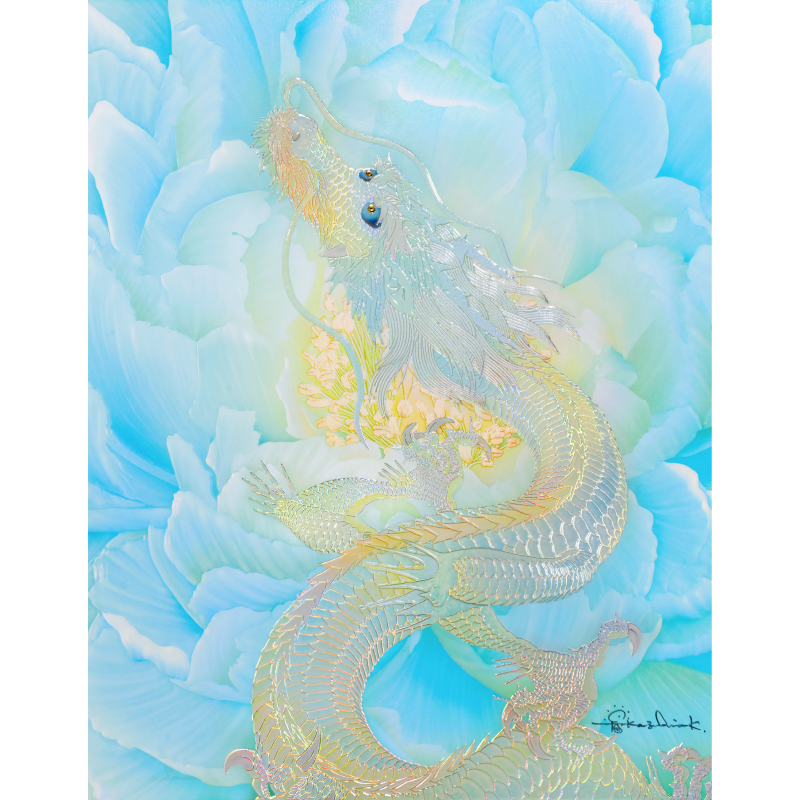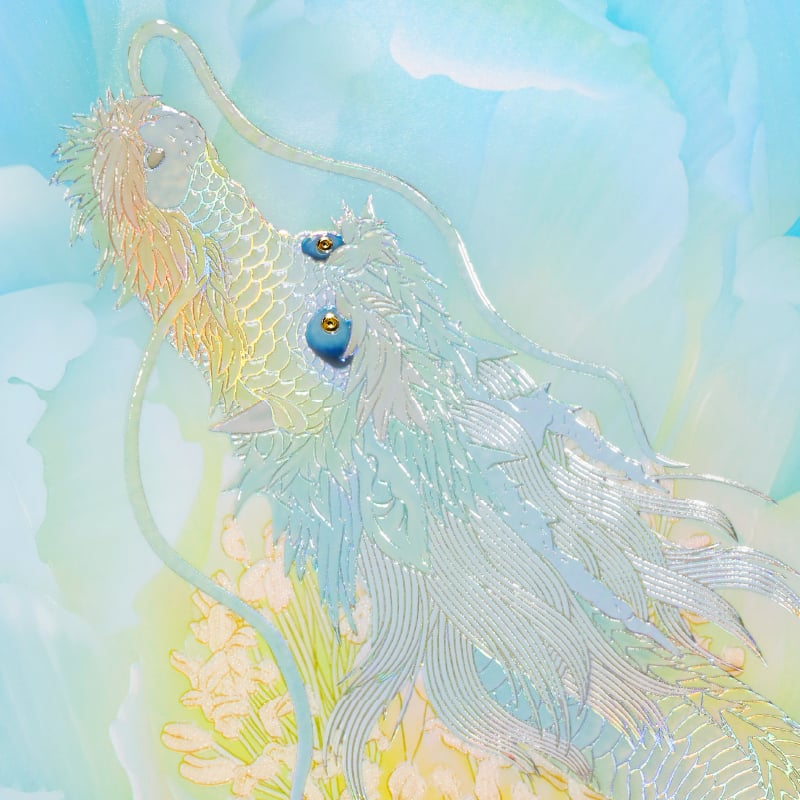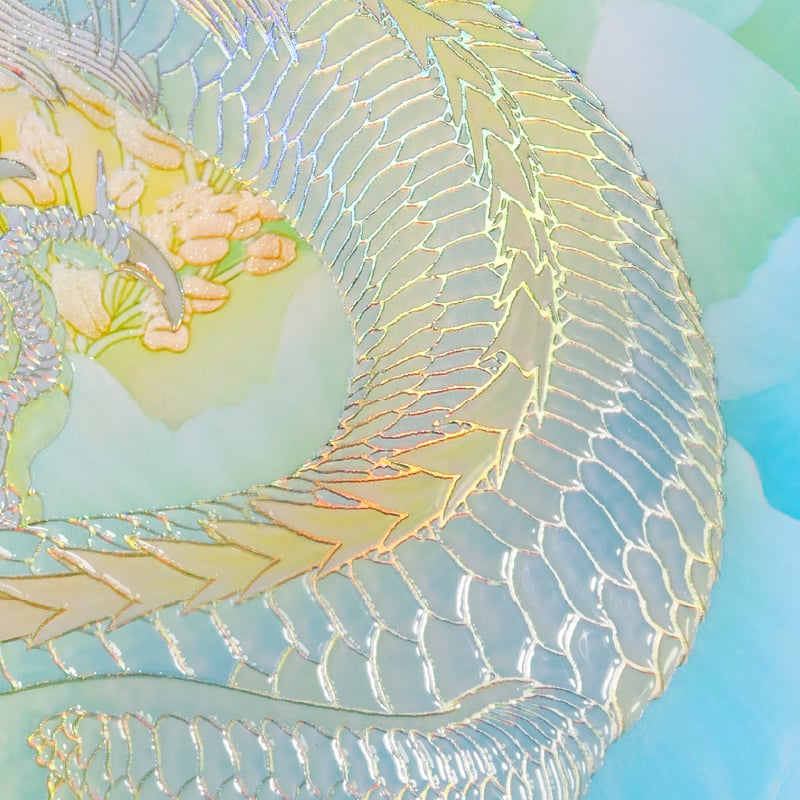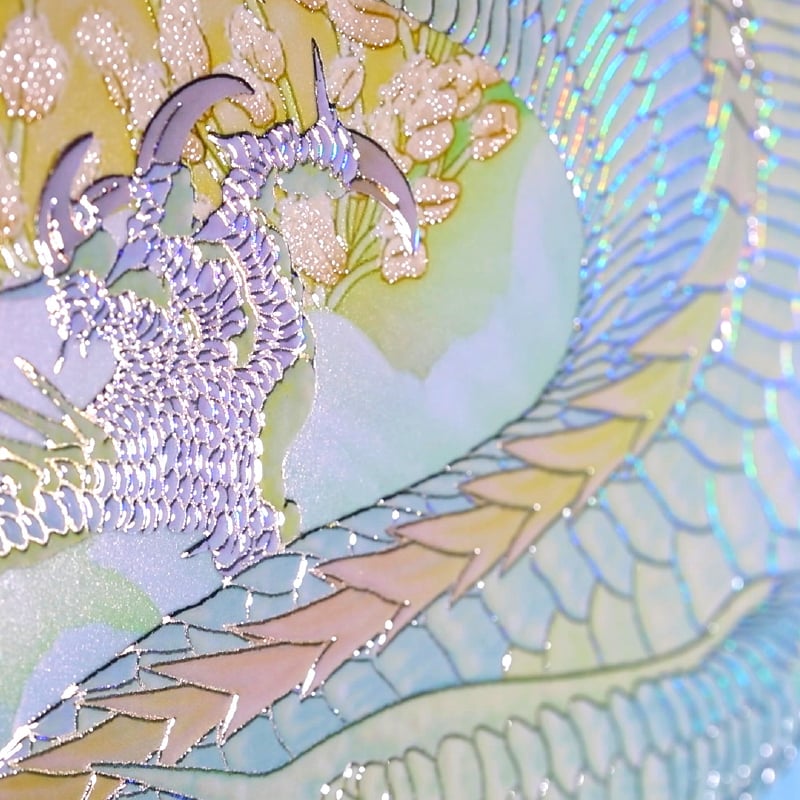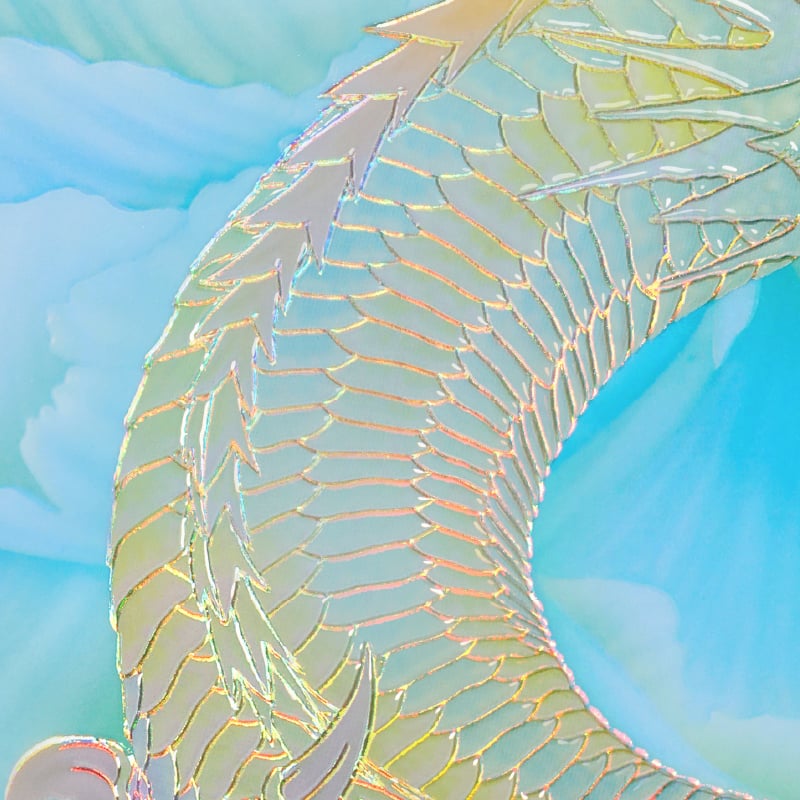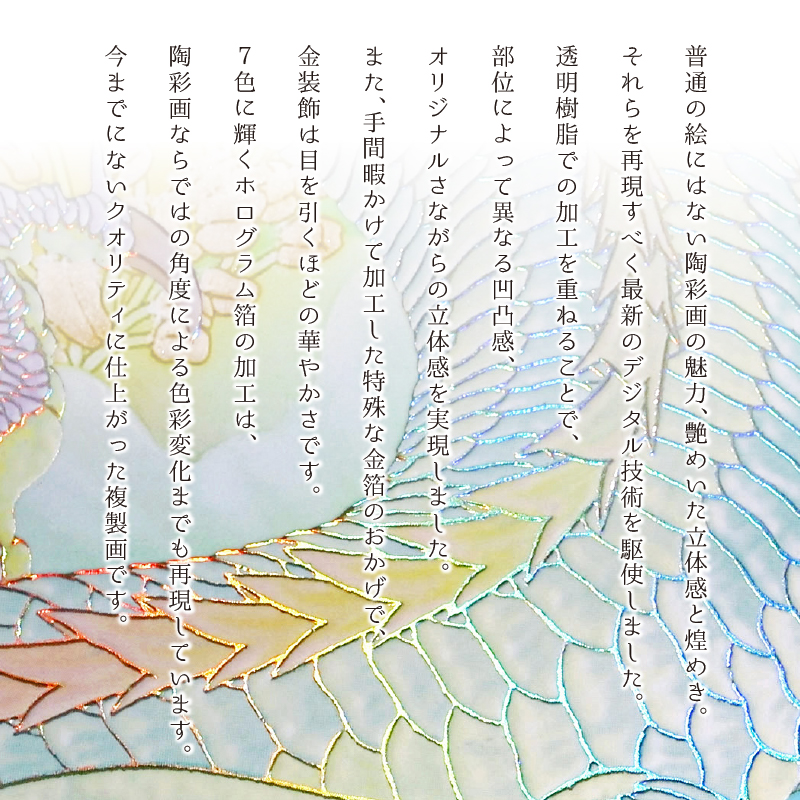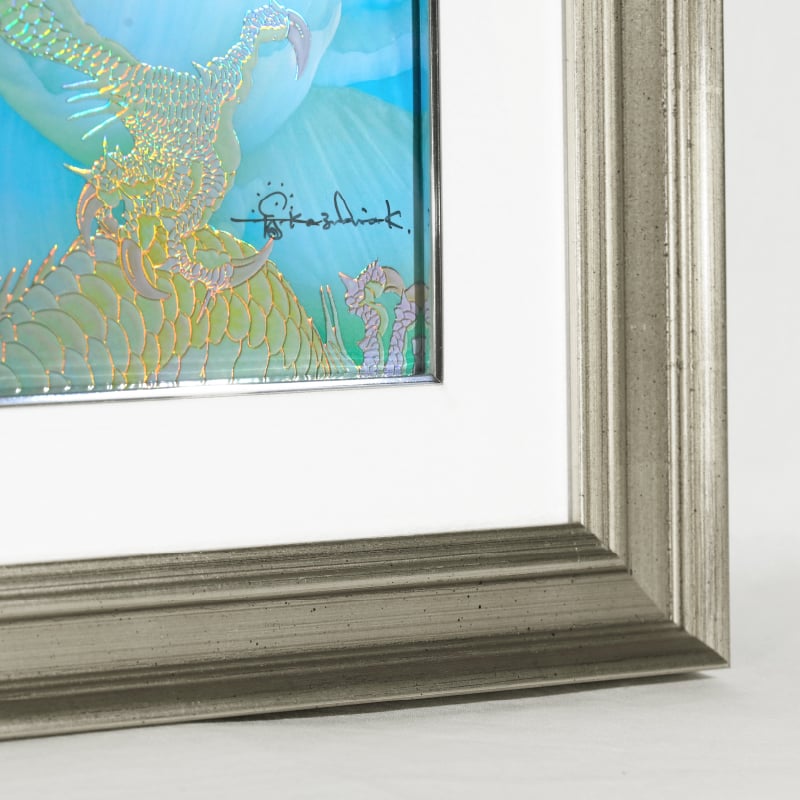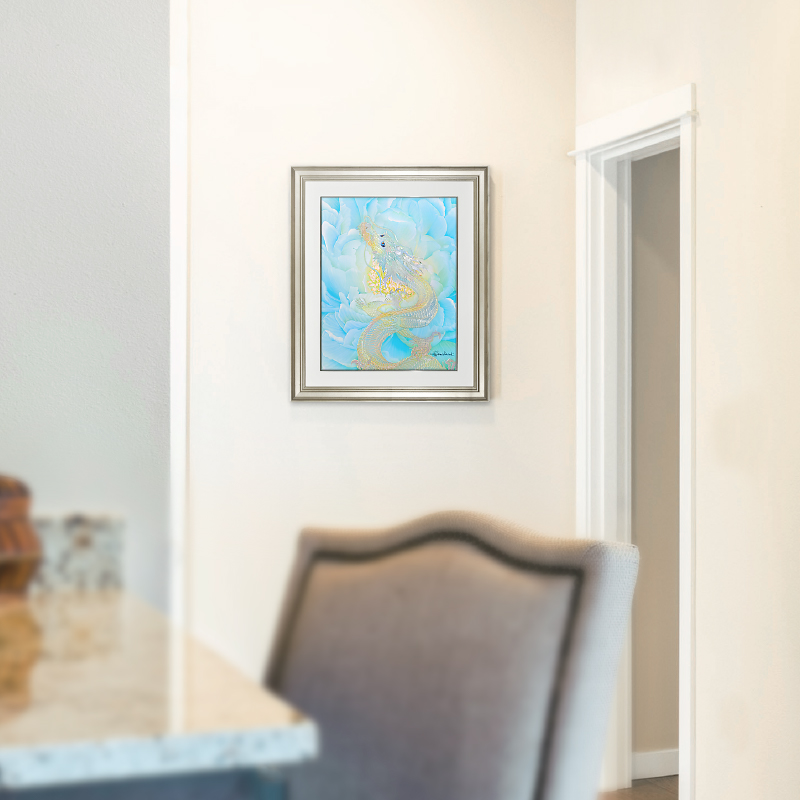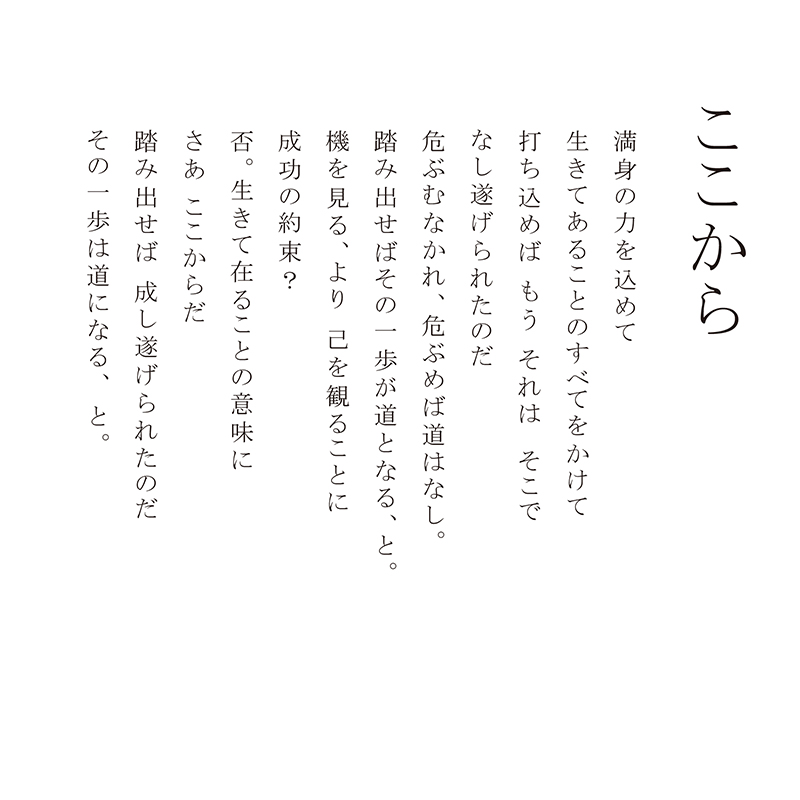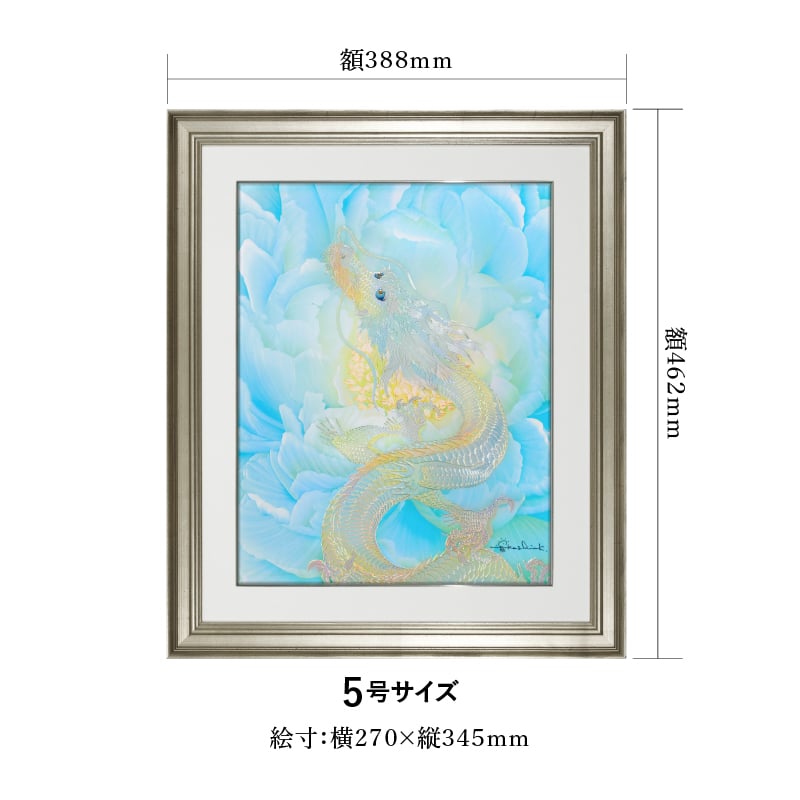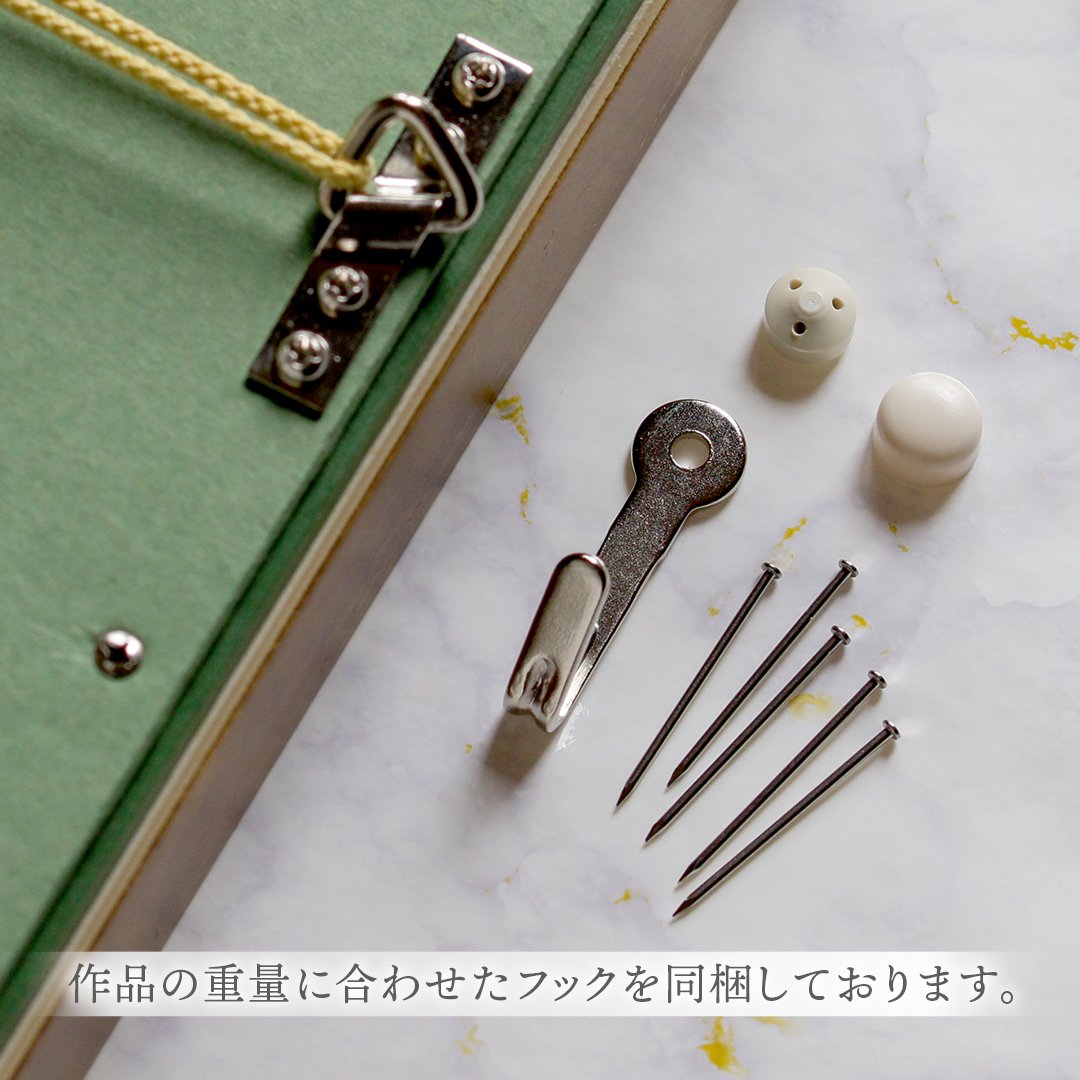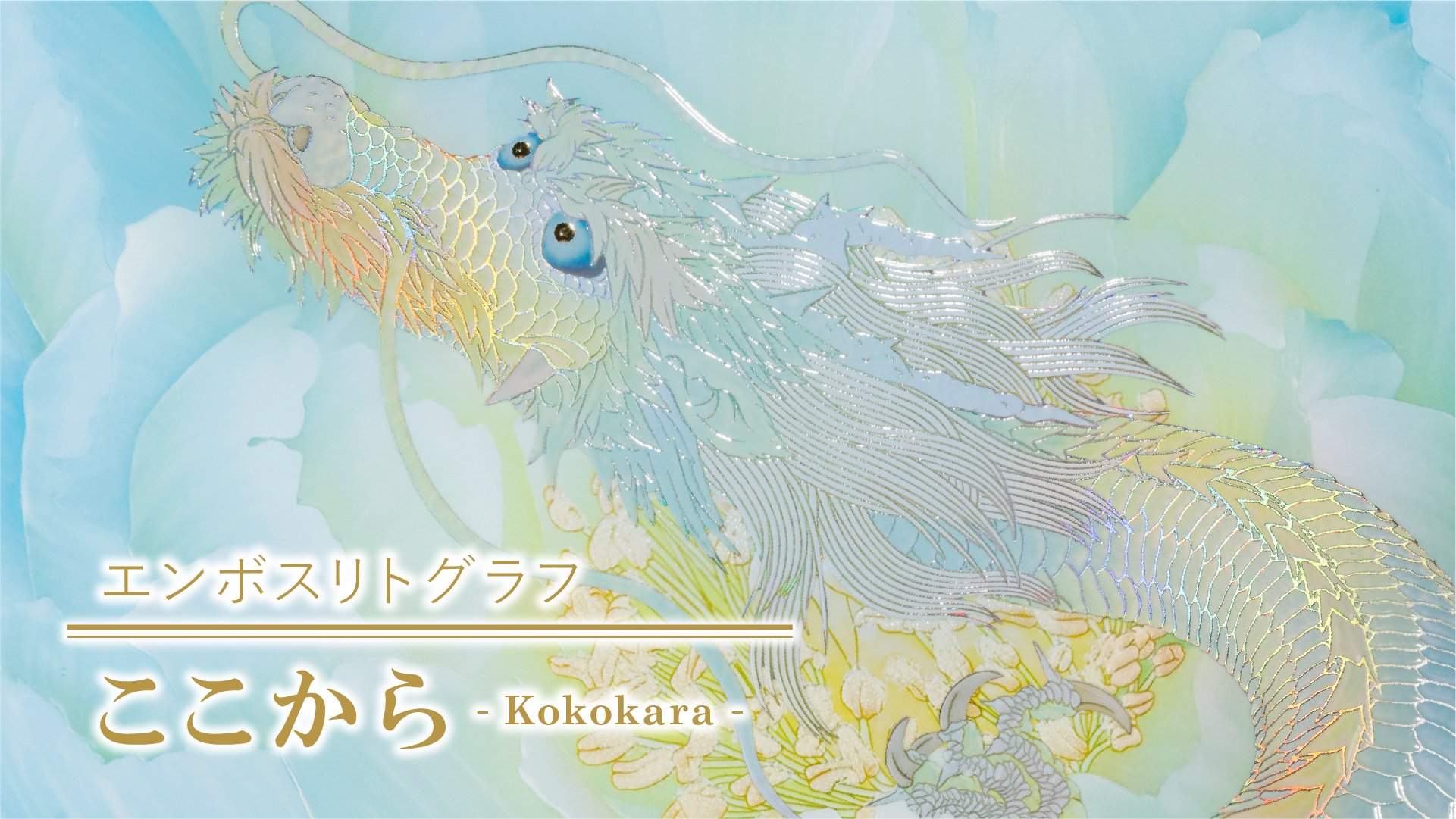 Embossed Lithograph "Kokokara"
The Tosaiga "Kokokara" drawn by Kazuhisa Kusaba is now available as a new replica.

The three-dimensional effect and sparkles of the original Tosaiga piece have been faithfully reproduced.
Autographed by the artist.
We only have a limited supply of this product. The sale will end when all the stock has been sold.


◆ What is Replication Embossed Lithograph?
The unique charm of Tosaiga which is not found in ordinary paintings, the glossy three-dimensional effect and the sparkles.
By repeatedly processing with transparent resin, we have realized a glossiness and unevenness feeling that differs depending on the part and a cubic effect much like the original art.
In addition, thanks to the special gold leaf that was processed over time and effort, the gold decorations are eye-catching and gorgeous.
Even the color change depending on the angle, which is unique to Tosaiga, is reproduced by the processing of the hologram foil that shines in various colors and hues.
It is a replication finished in unprecedentedly high quality.
*It is different from the Silklee (silk screened Giclée) series sold by the end of December 2018 or the Digital Silk Screen works currently on sale.
注意文

◆About additional delivery fee
We usually use the EMS service for shipping.
Please note that some additional charges may occur as a customs clearance fee (probably about 2800 Japanese yen) and/or packing materials for overseas shipping.
We will later inform you of the additional payment in that case.

◆About delivery time
Embossed Lithograph works are produced one by one.
Please note that it may take about a month for delivery after ordering.

◆About frame
The frame for this work is not necessarily the same as the image on this page.
The item we actually offer is the same in hue but might have a slightly different design.

◆About color
The color and the texture of the actual product might be marginally different from the image you see depending on the monitor, OS, or browser you use.

◆About our Tosaiga and replica
Our Tosaiga pieces and replicas are carefully produced one by one.
Please note that requests to purchase or to return our items are not acceptable.