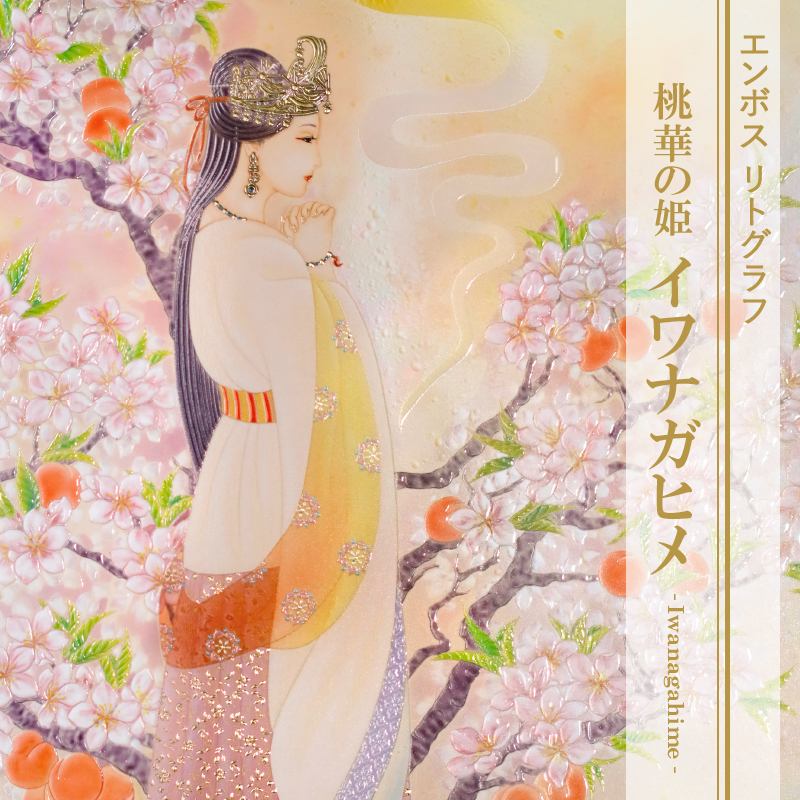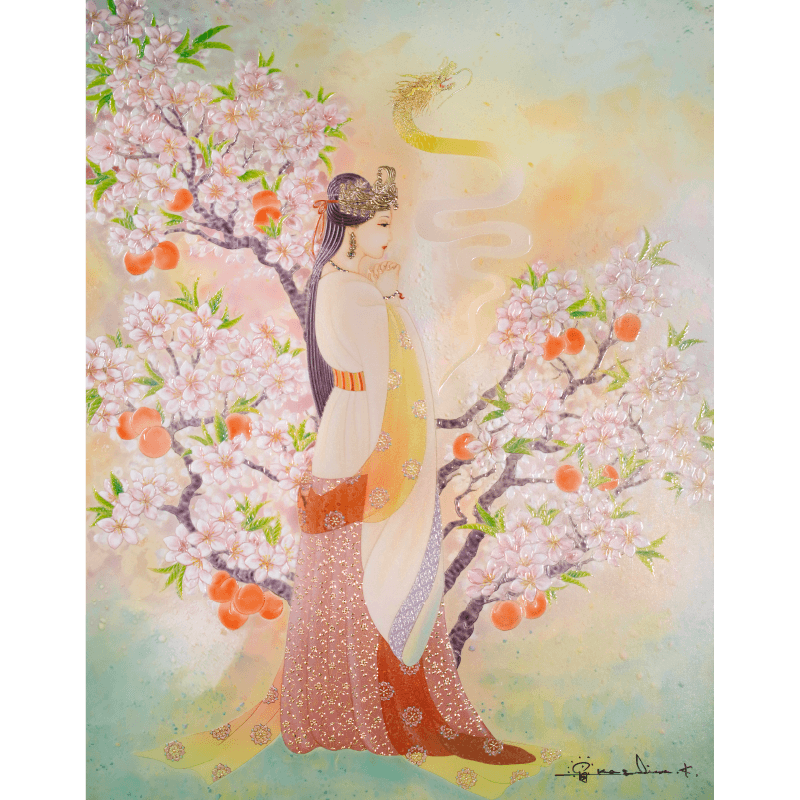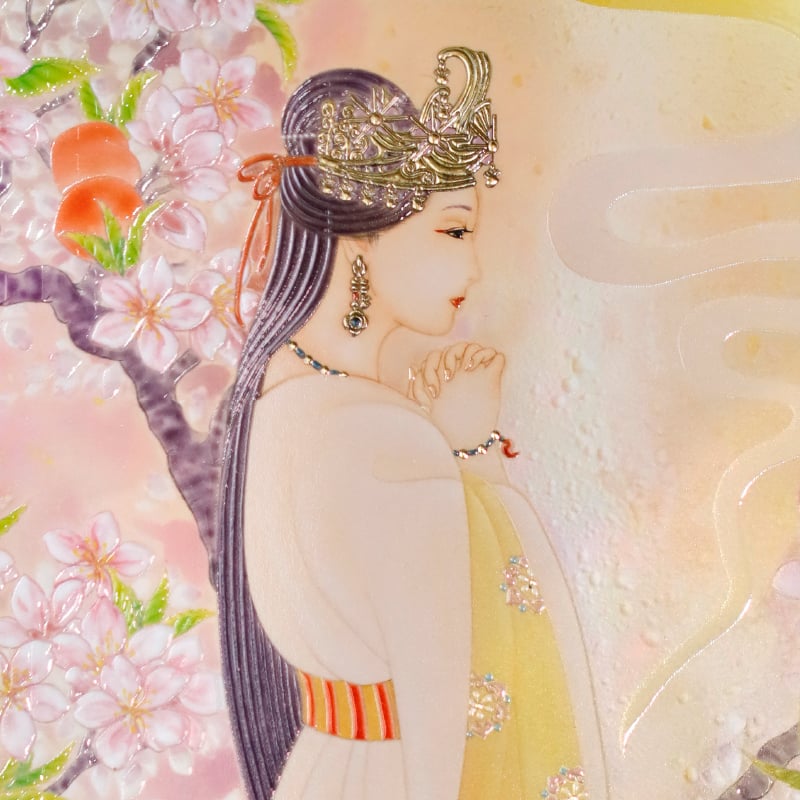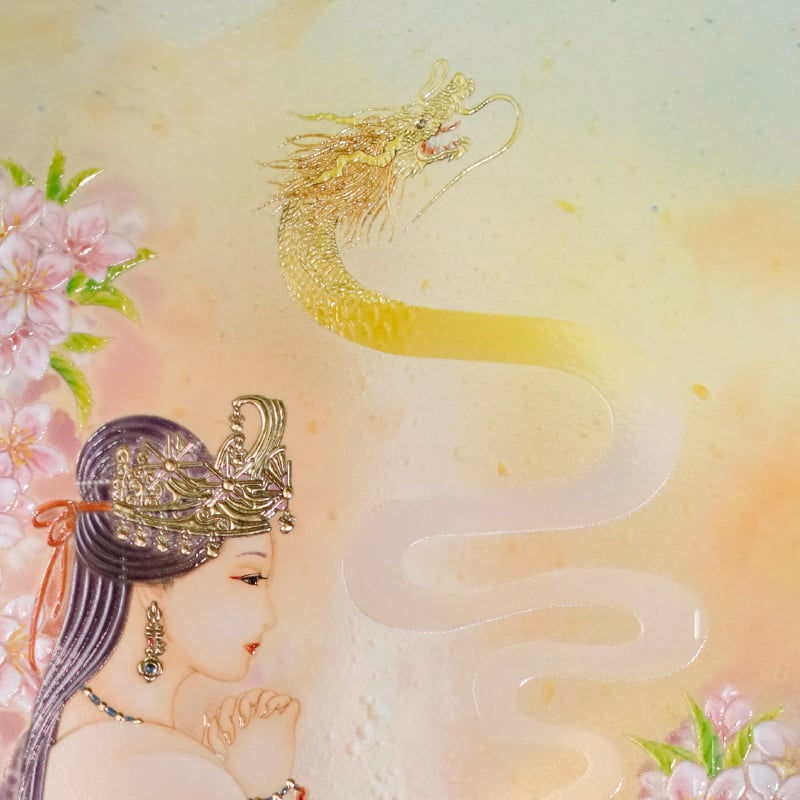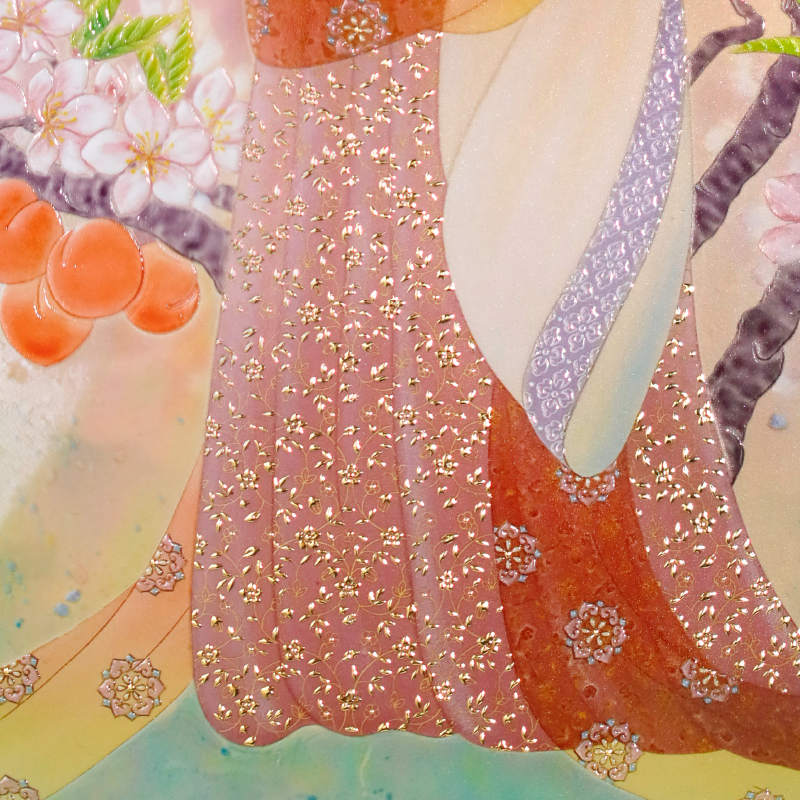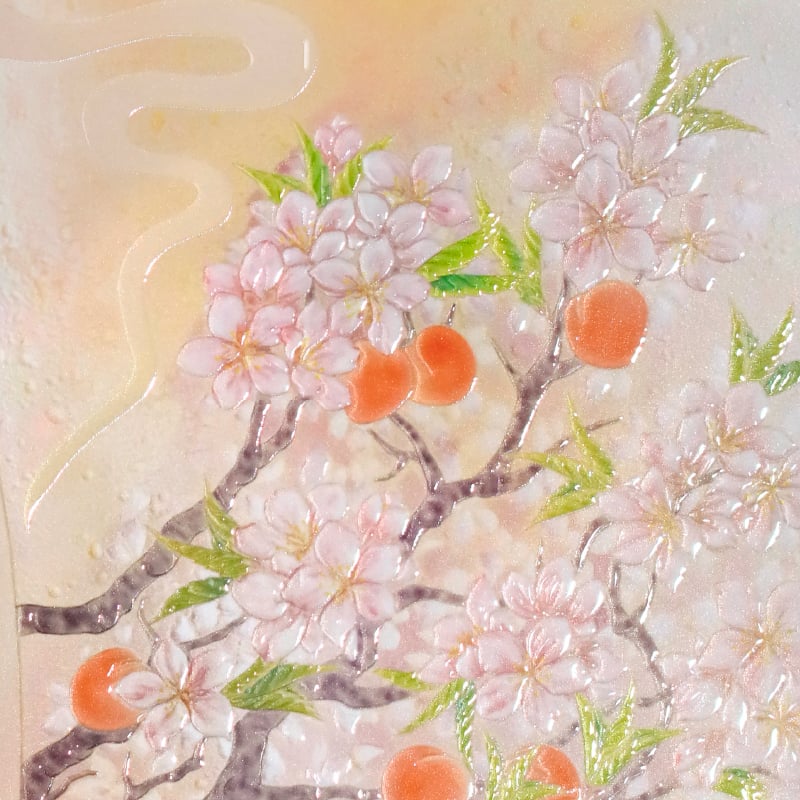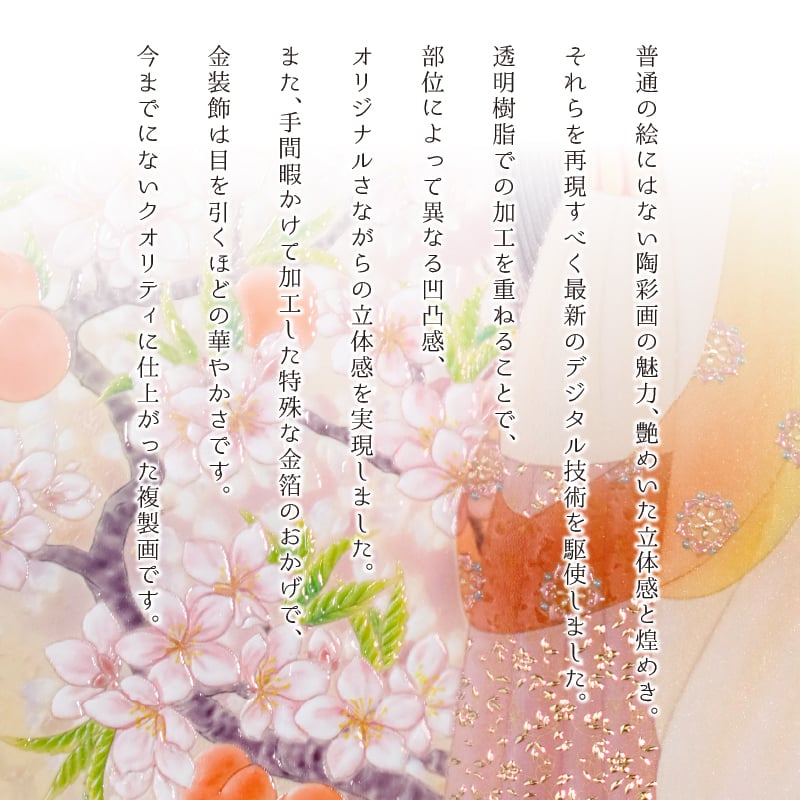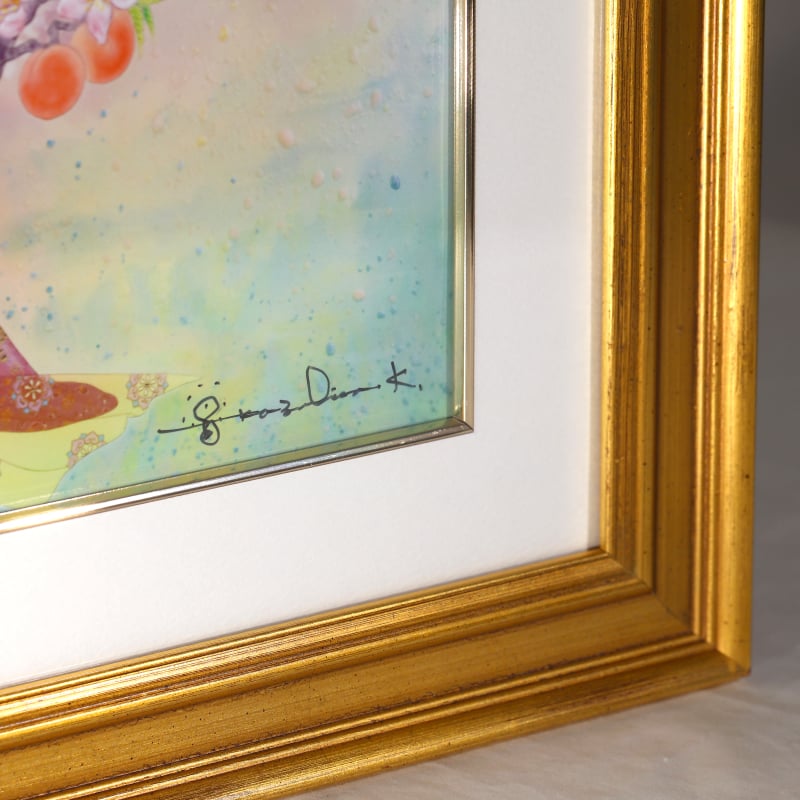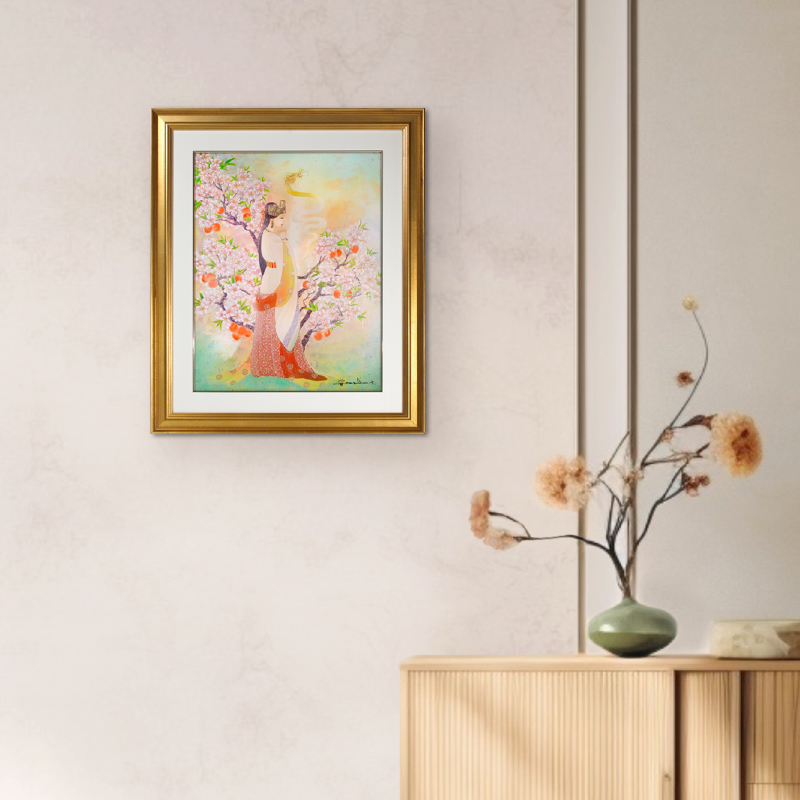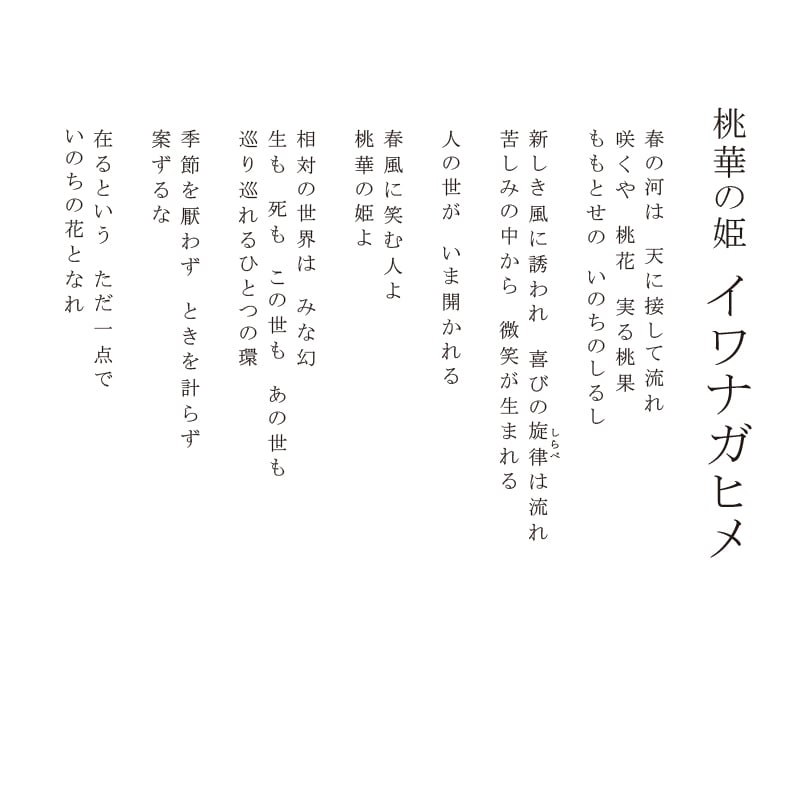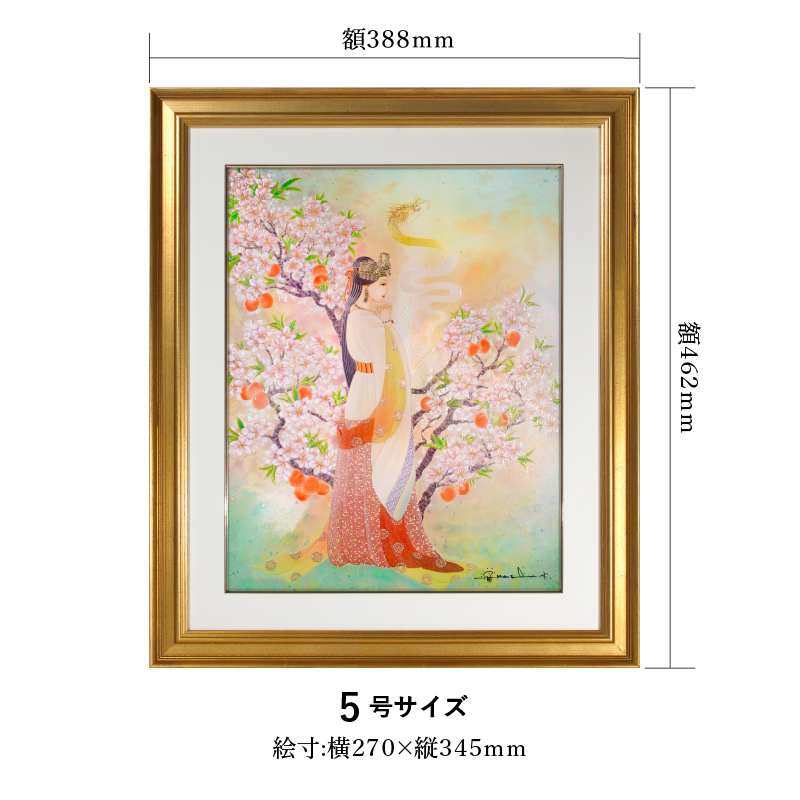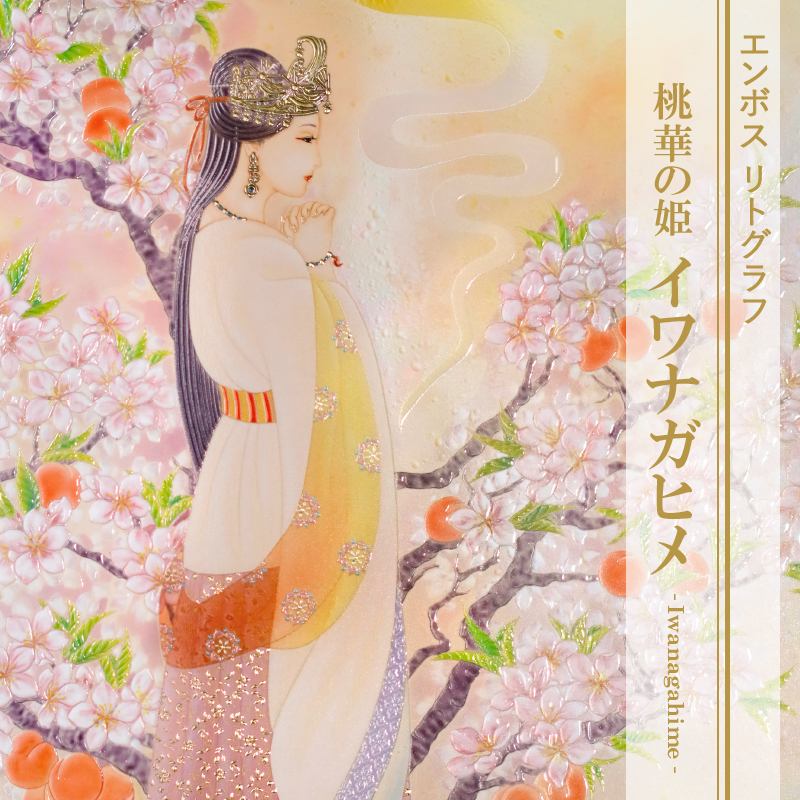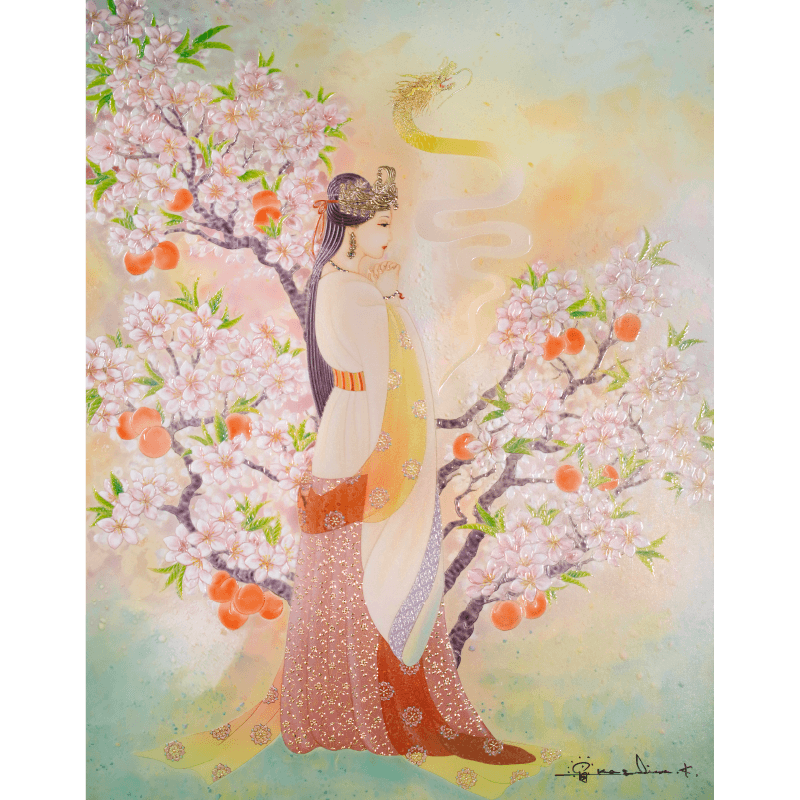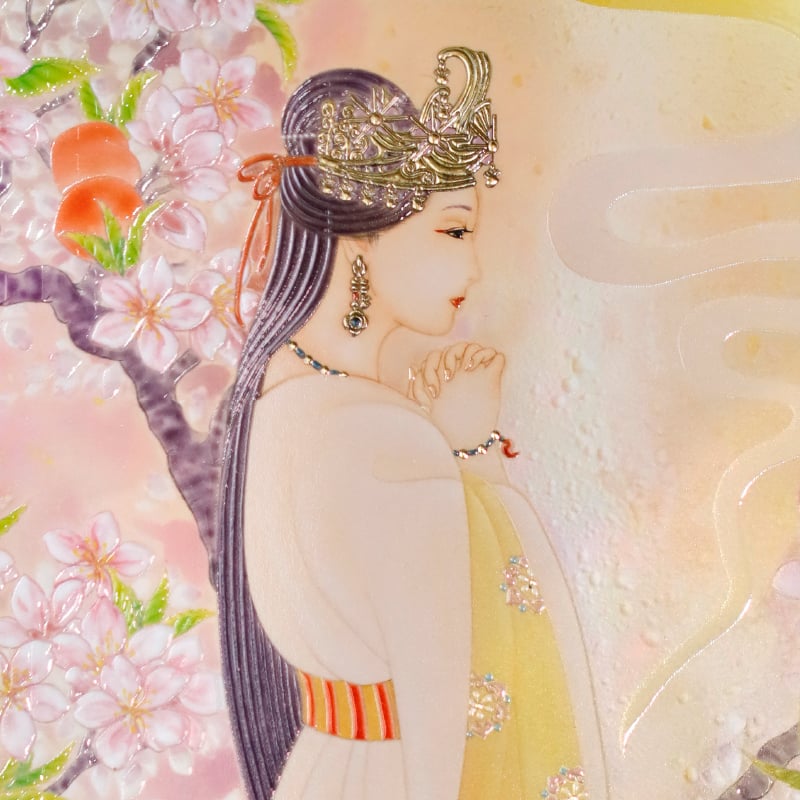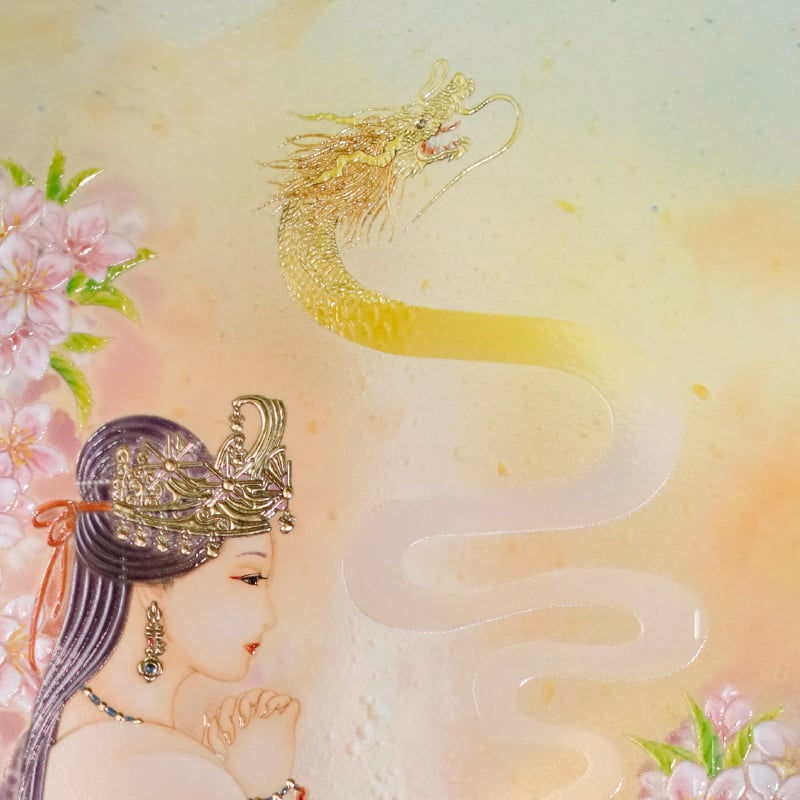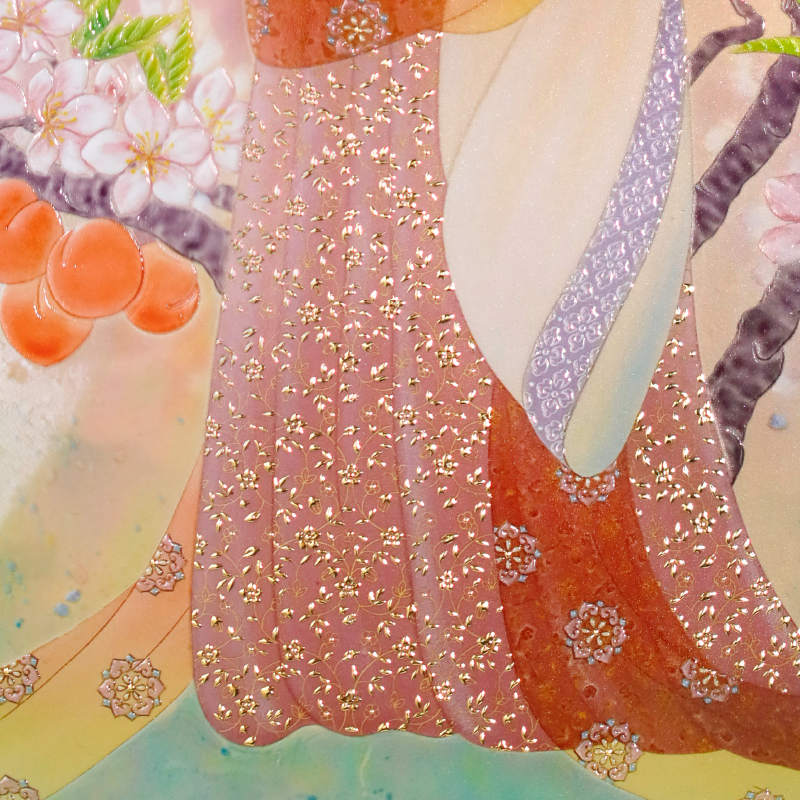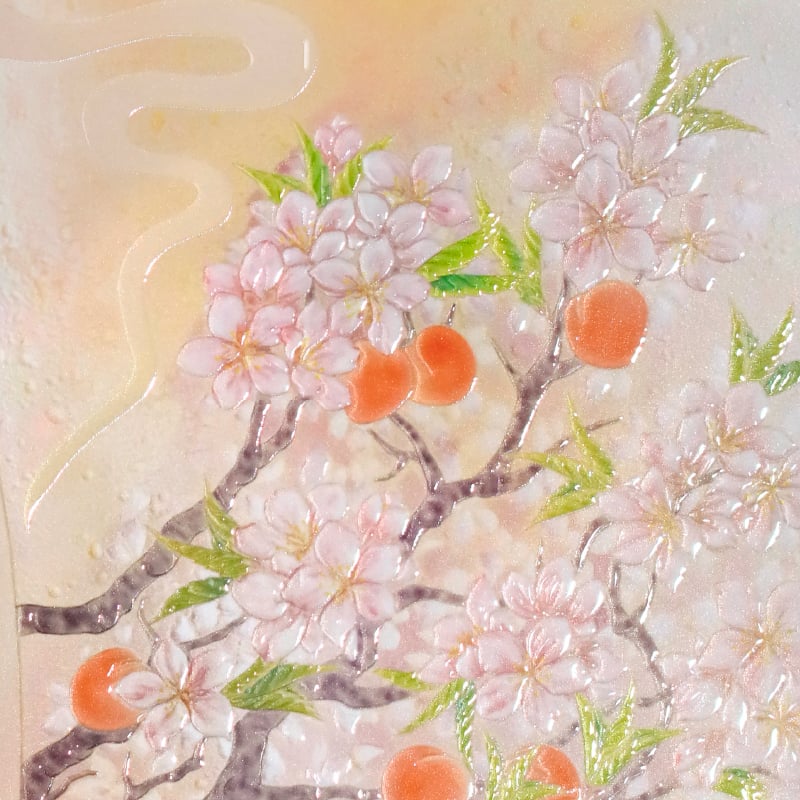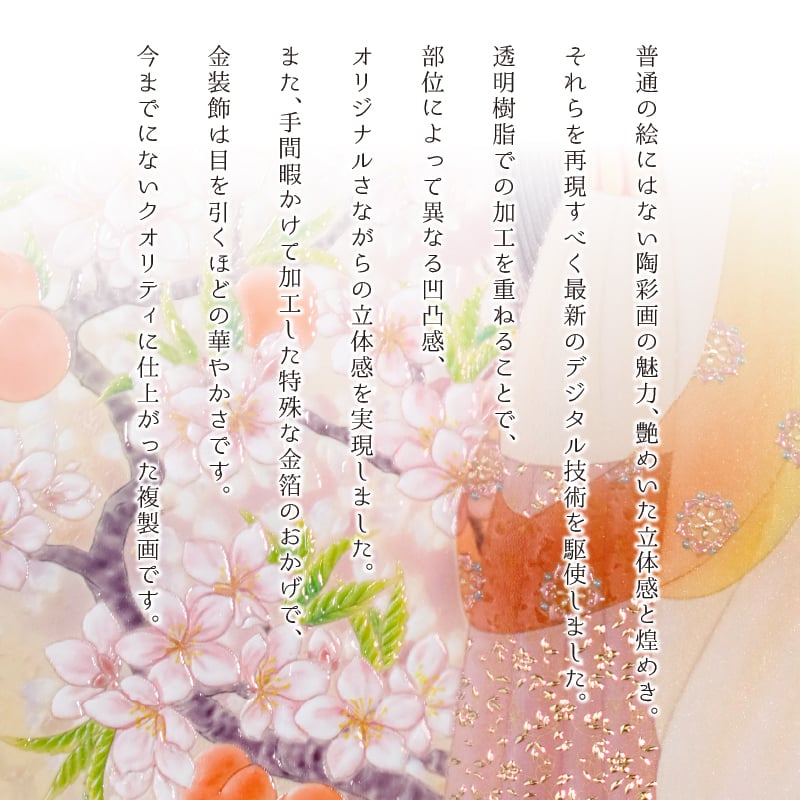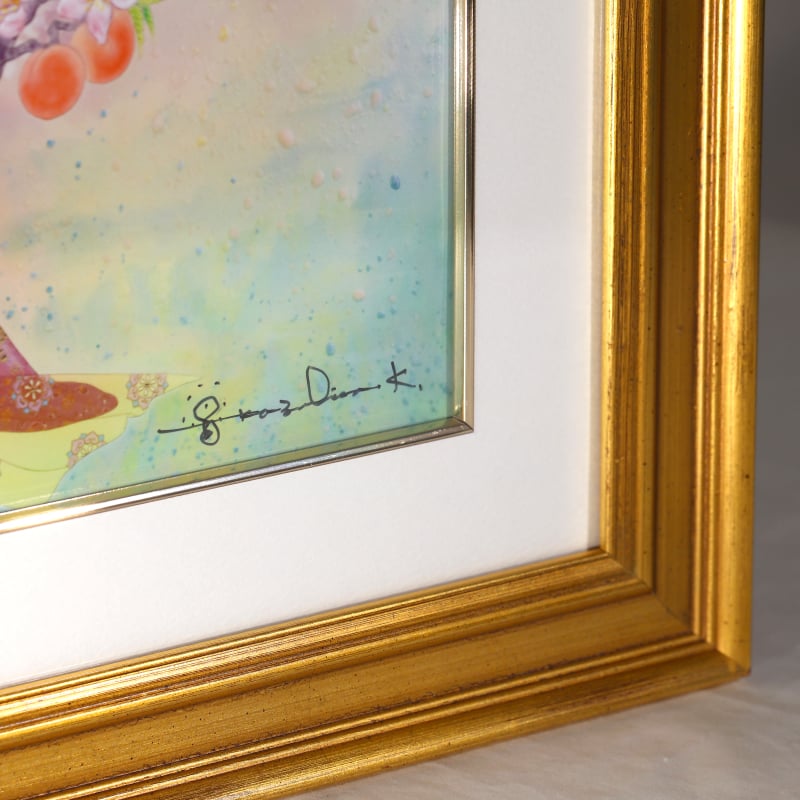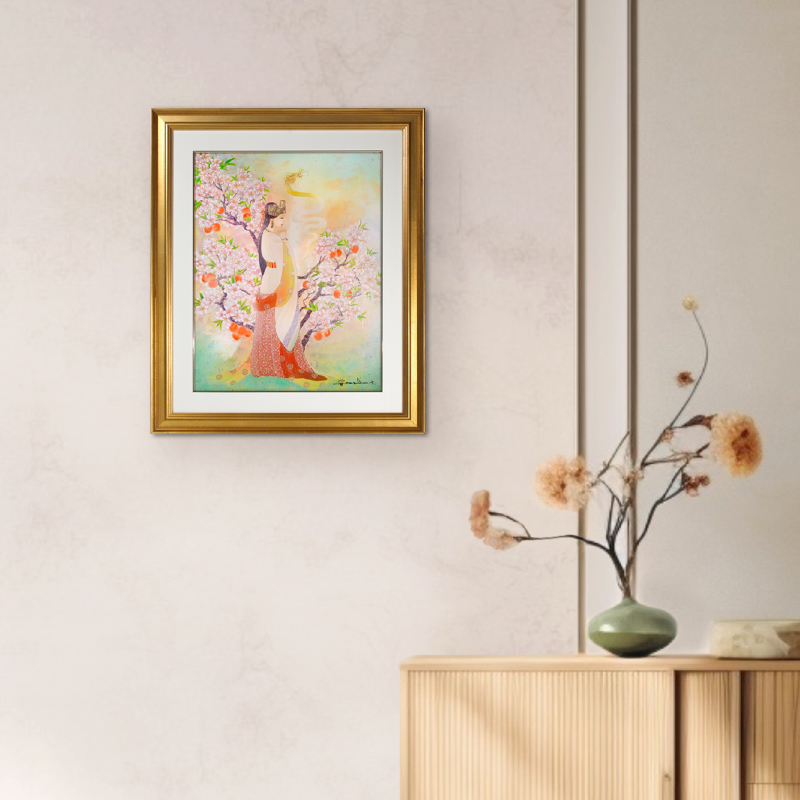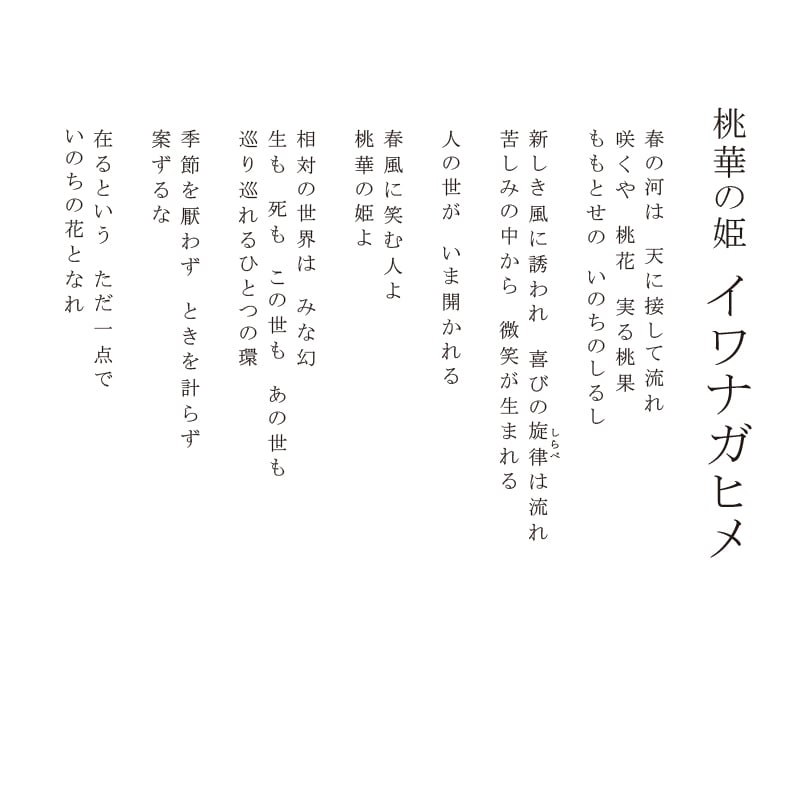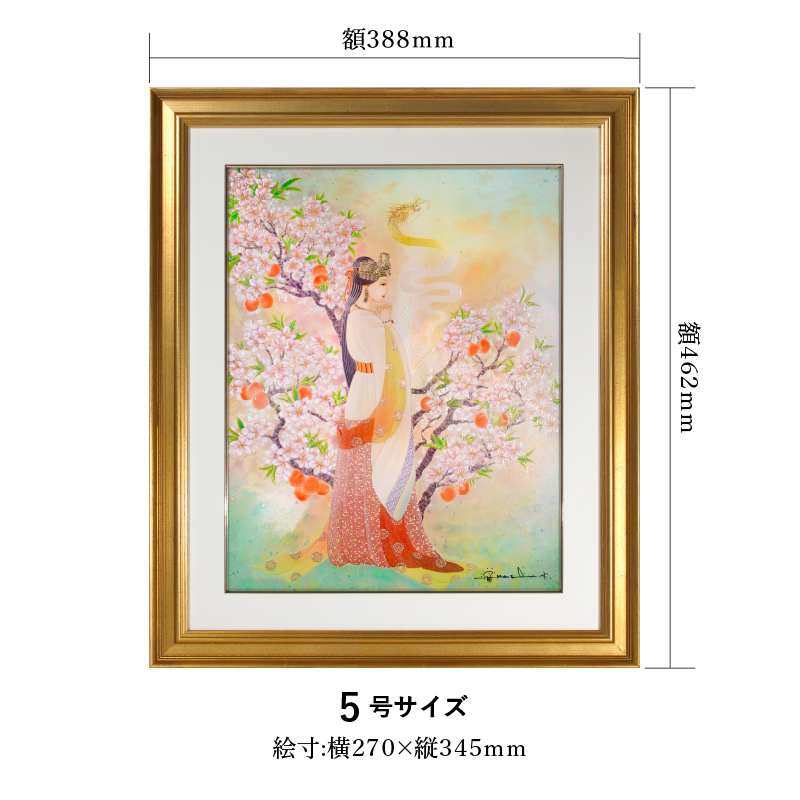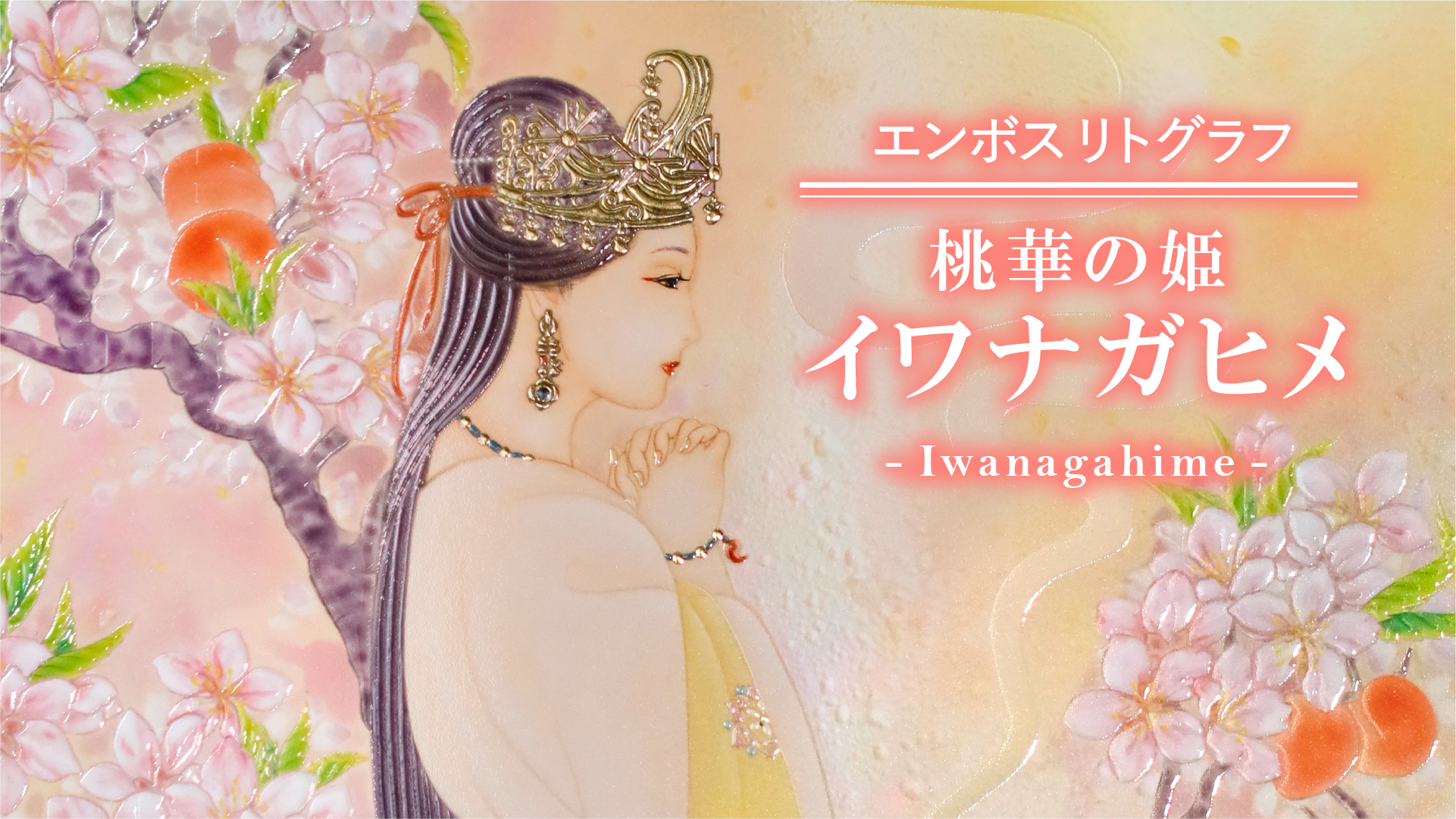 Repliciprocity · Embroitograph "Momohana no hime Iwanagahime"
The Ceramic painting work "Momohana no hime Iwanagahime" drawn by Makusaichi appeared as a new replication image.
We have recurred the three-dimensional and glimpse of the ceramic painting.
The writer's hand-drawn signed and sold for the number of productions.
【About delivery】
For replicated image embosslitographic works, we are producing one point.
Delivery time may take a time for about 3 weeks after ordering. Please note.

"Duplication plan embossograph"
The charm of the ceramic painting, the glazed three-dimensional feeling and glossy.
We made full use of the latest digital technology to reproduce them. By overlapping with transparent resin, we realized a solid sense of unevenness different by part and the originality. Also, thanks to special gold foils processed over time, the goldfish is as it is so sick. It is a replica image that has been finished in an unprecedented quality.
※ It differs from the silklet works sold by the end of December 2018 and the digital silk screen currently on sale.
注意文

◆額について
表示しております額は作品制作時のものとなっております。
色合いは同じものを使用していますが、額のデザインはお届けするものと多少異なる場合がございます。

◆色合いについて
作品の色、質感につきましては、ご利用されるモニターまたOSやブラウザのバージョンによって、現在ご覧になっている色と実際の作品の色が多少異なる場合がございます。

◆作品について
弊社作品は陶彩画、またその複製画含め、一点一点大切な方やこれから御縁をいただく素敵な方のために丁寧に制作しているため、作品の買取のご依頼はお断りさせて頂いております。

予めご了承くださいませ。