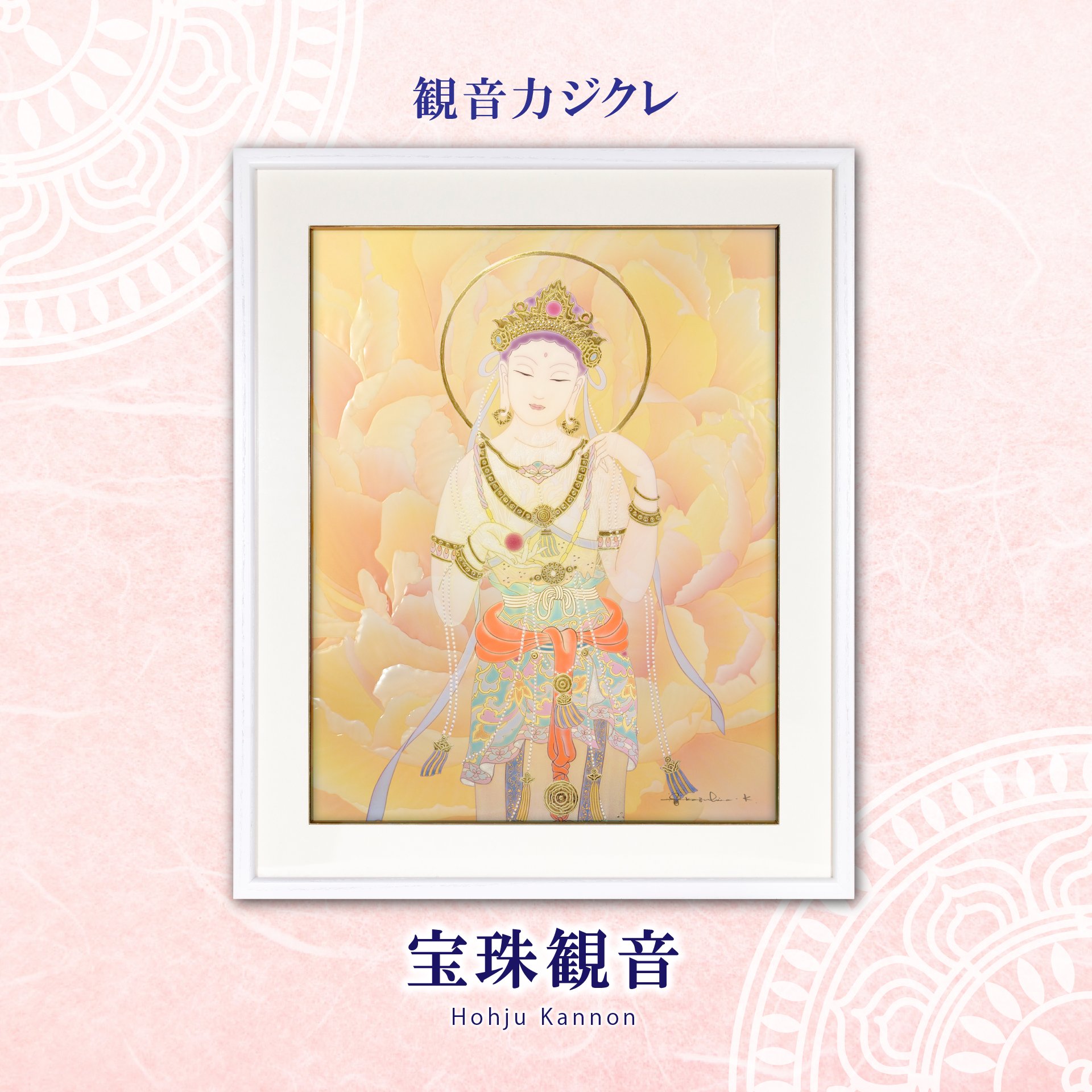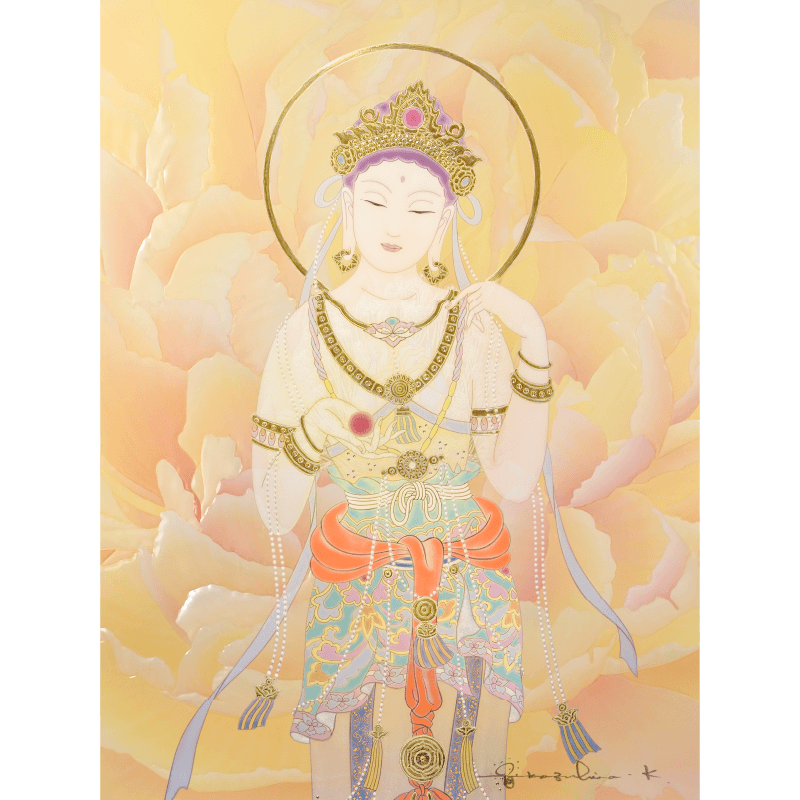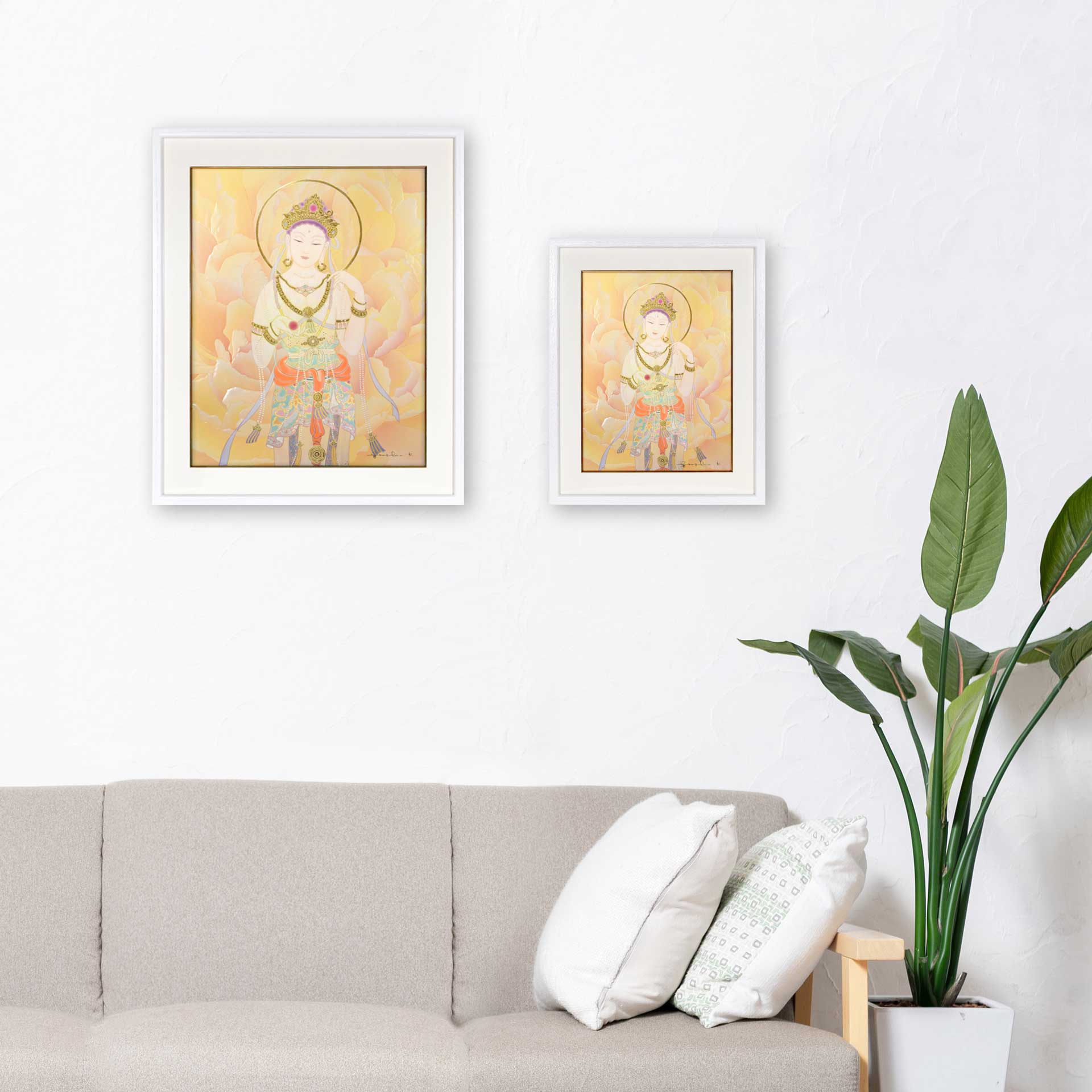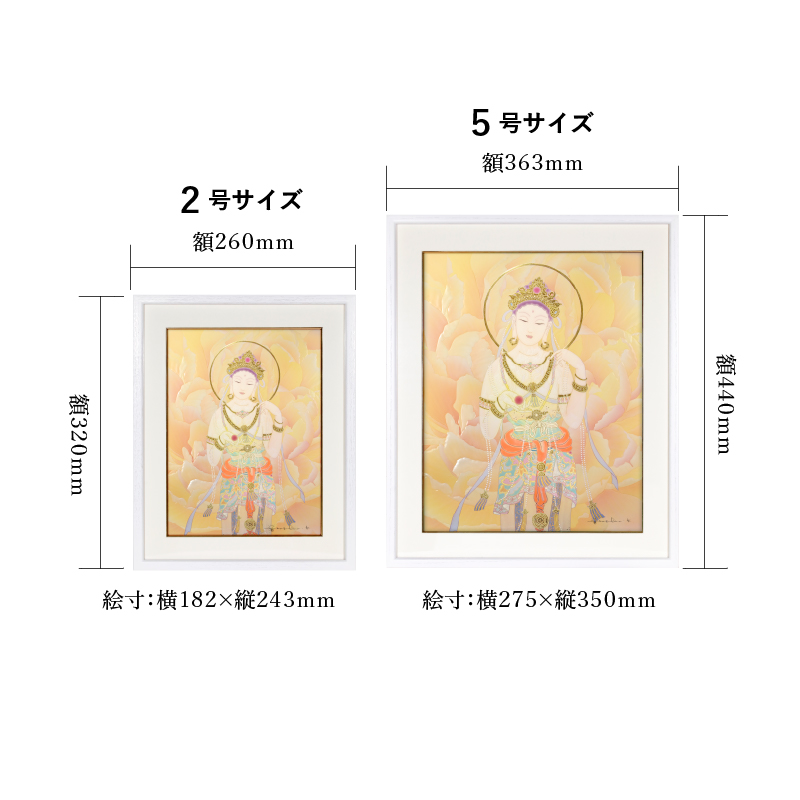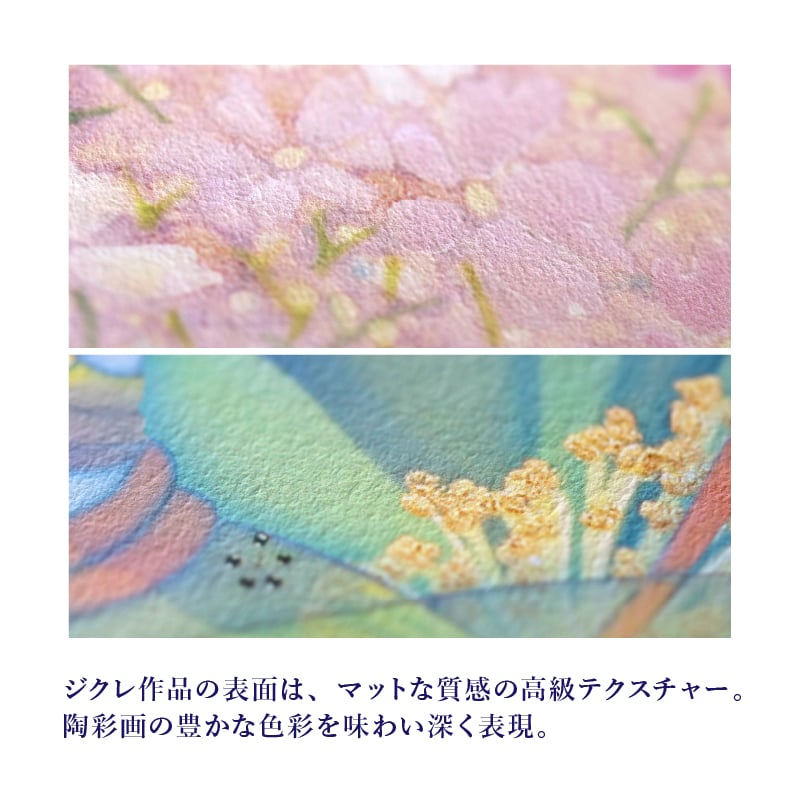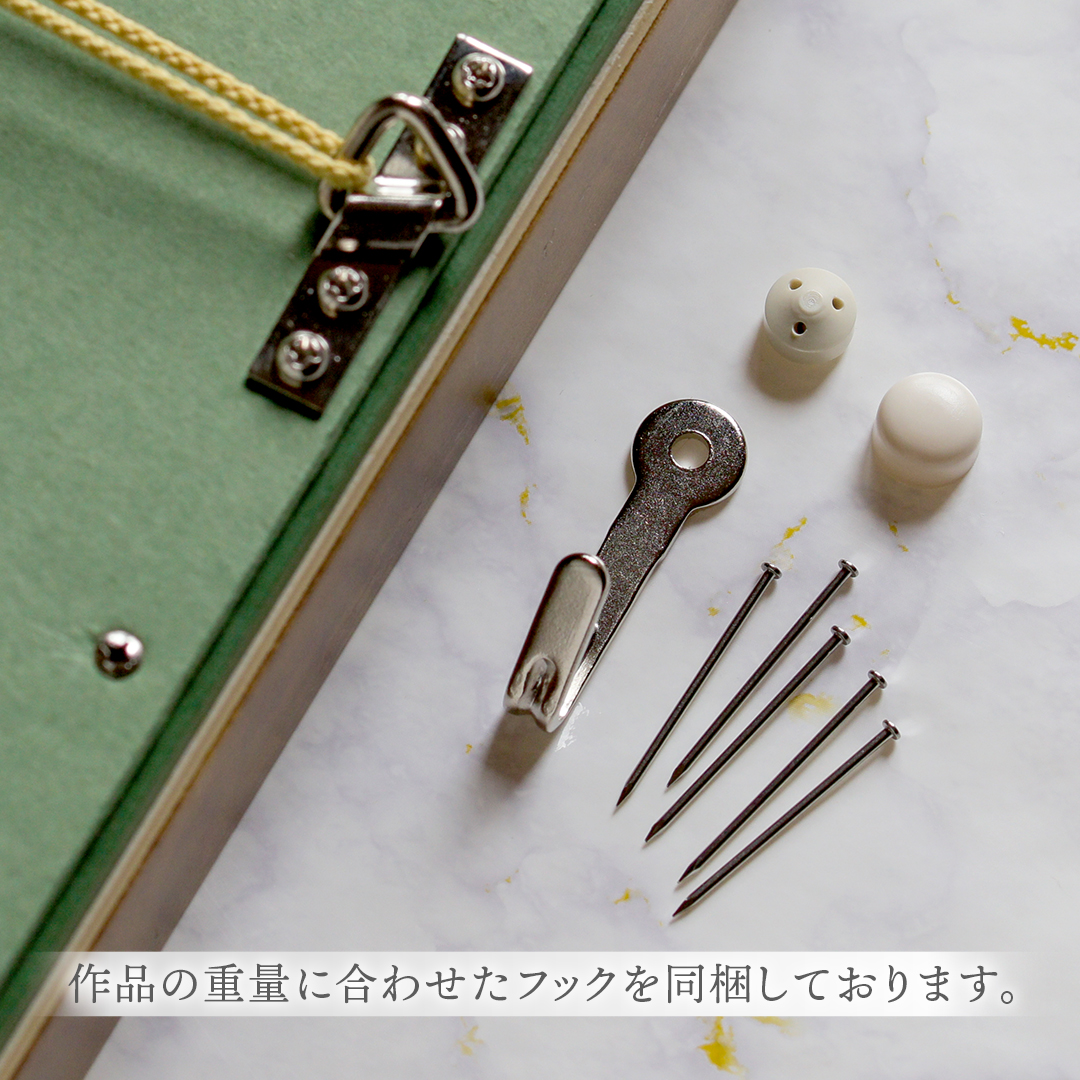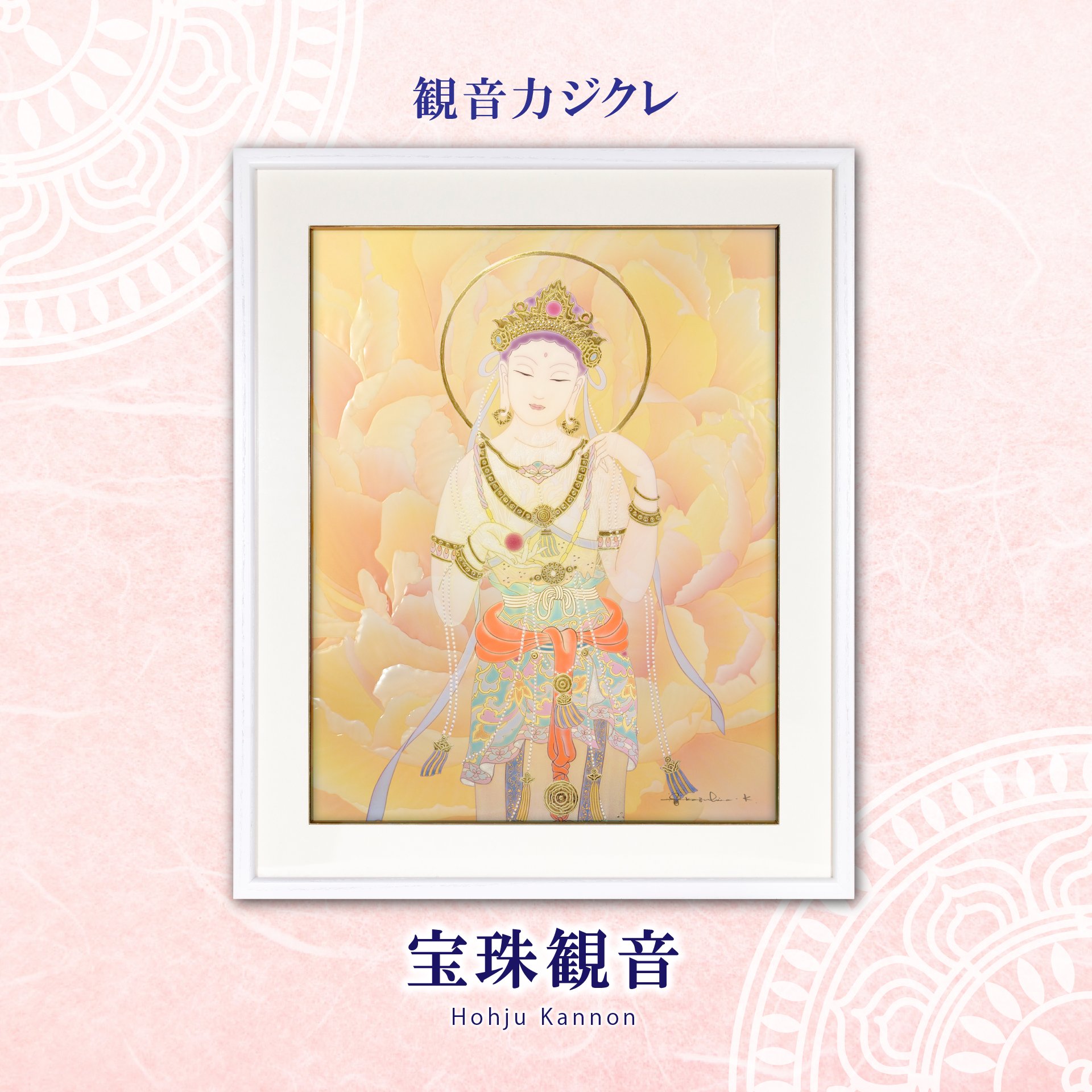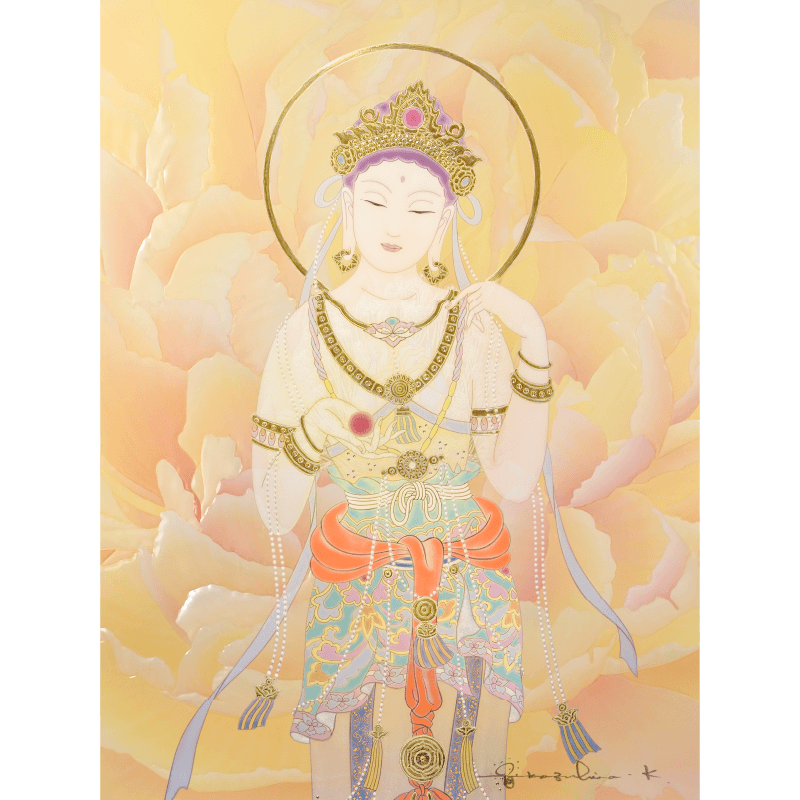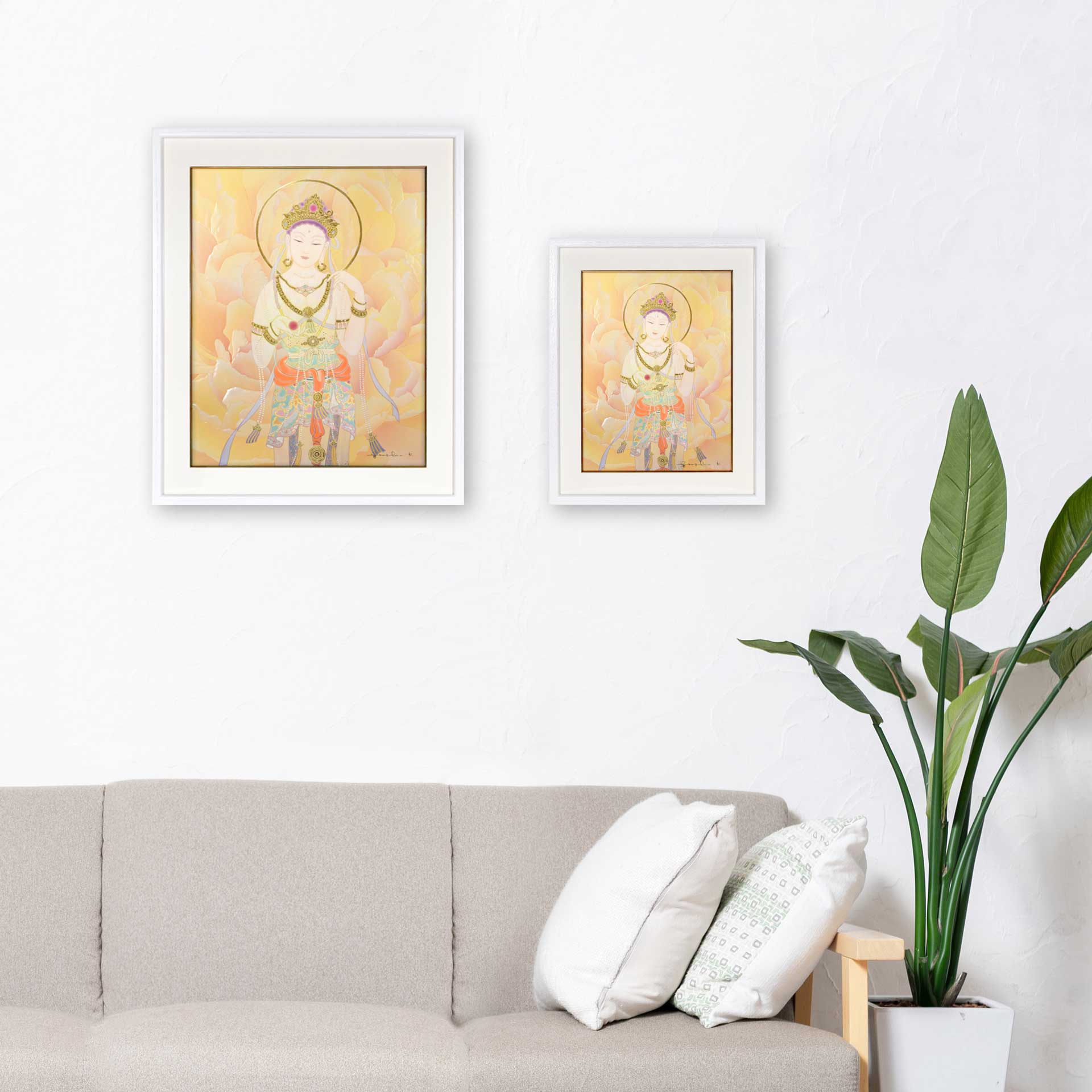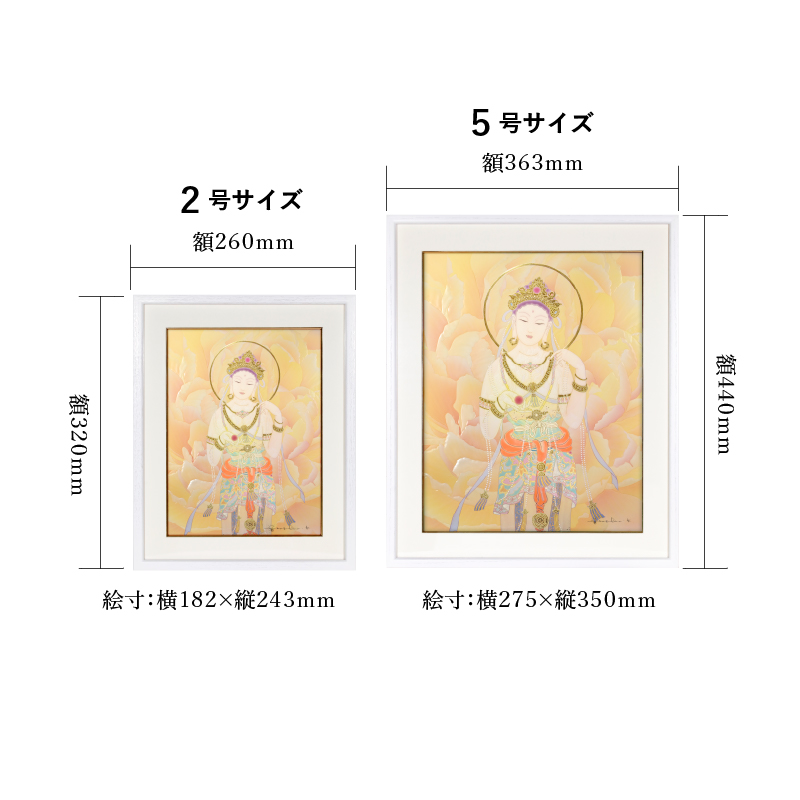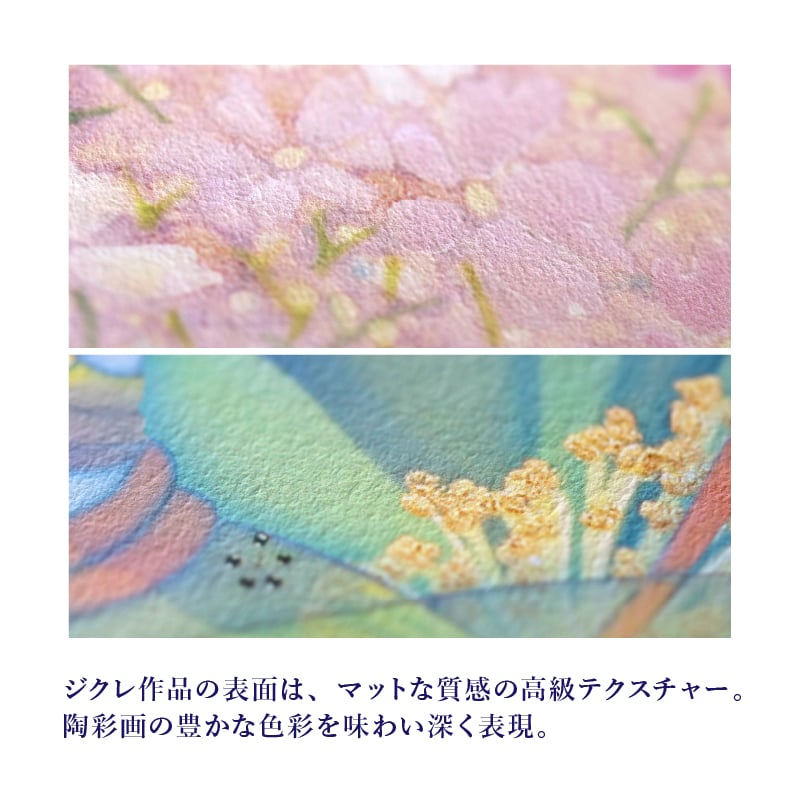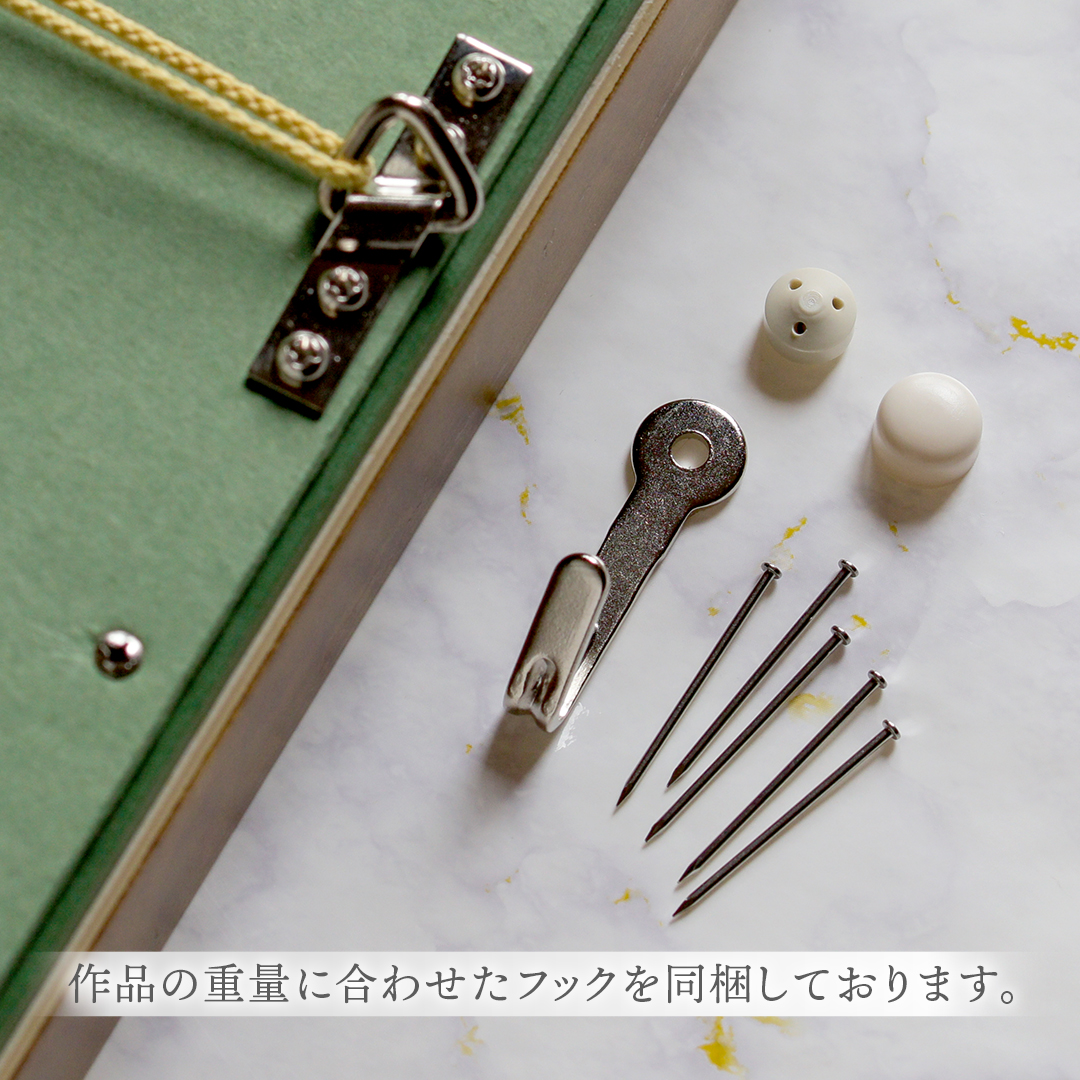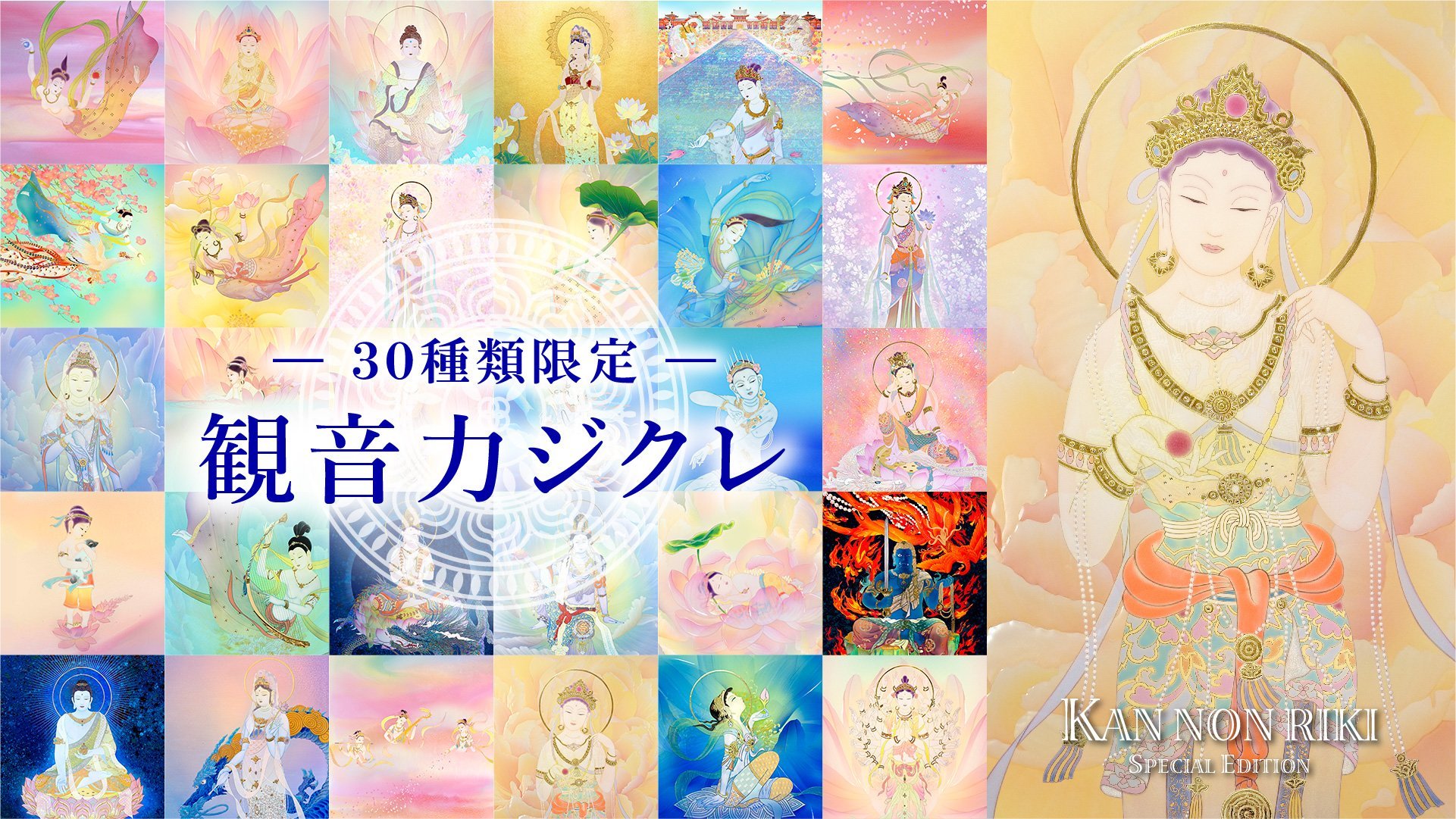 KANNONRIKI Giclée, limited edition to 30 types
Here we present you the replica Giclée with the design of the "KANNONRIKI" Card Special Edition.
*The sale of the "KANNONRIKI" Card Set Special Edition itself ended in January 2023.
◆ What is replication Giclée?
Giclée, also referred to as digital lithograph, is a printmaking technique that enables more faithful reproduction of the original image by using the leading-edge computer technologies.
After precisely analyzing the original image with a computer, more than 4 million microparticles per second are ejected onto the paper.
Furthermore, by mixing 512 colors of ink, it is possible to develop as many as 70,000 subtle colors.
Giclée is said to surpass the limits of conventional print reproduction techniques in terms of the precision and color of the original print.
* The surface has a matte finish without the luster or three-dimensional effect seen in the Digital Silk Screen replica.
注意文

◆About additional delivery fee
We usually use the EMS service for shipping.
Please note that some additional charges may occur as a customs clearance fee (probably about 2800 Japanese yen) and/or packing materials for overseas shipping.
We will later inform you of the additional payment in that case.

◆About delivery time
This Giclée work will be produced one by one after confirming your order.
Basically, the product will be shipped in about a week, but it may take some more time depending on the availability of the frame.

◆About frame
The frame for this work is not necessarily the same as the image on this page.
The item we actually offer is the same in hue but might have a slightly different design.

◆About color
The color and the texture of the actual product might be marginally different from the image you see depending on the monitor, OS, or browser you use.

◆About our Tosaiga and replica
Our Tosaiga pieces and replicas are carefully produced one by one.
Please note that requests to purchase or to return our items are not acceptable.