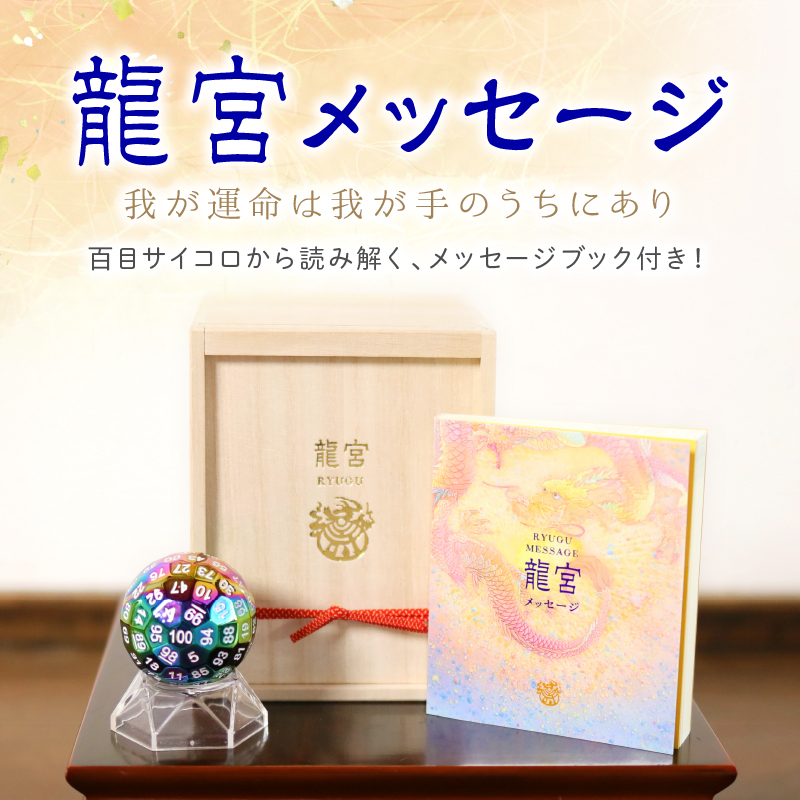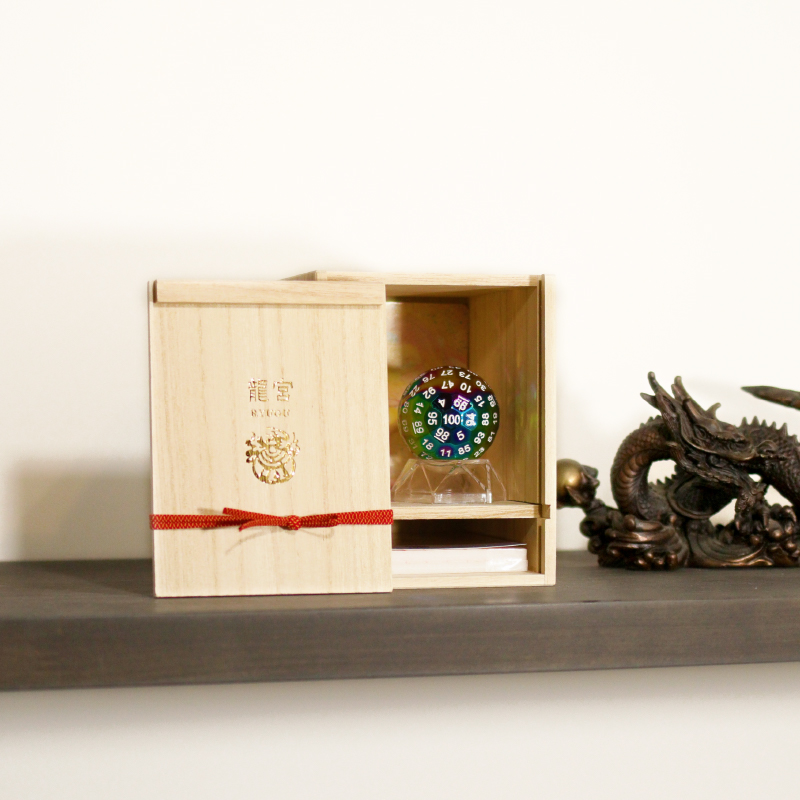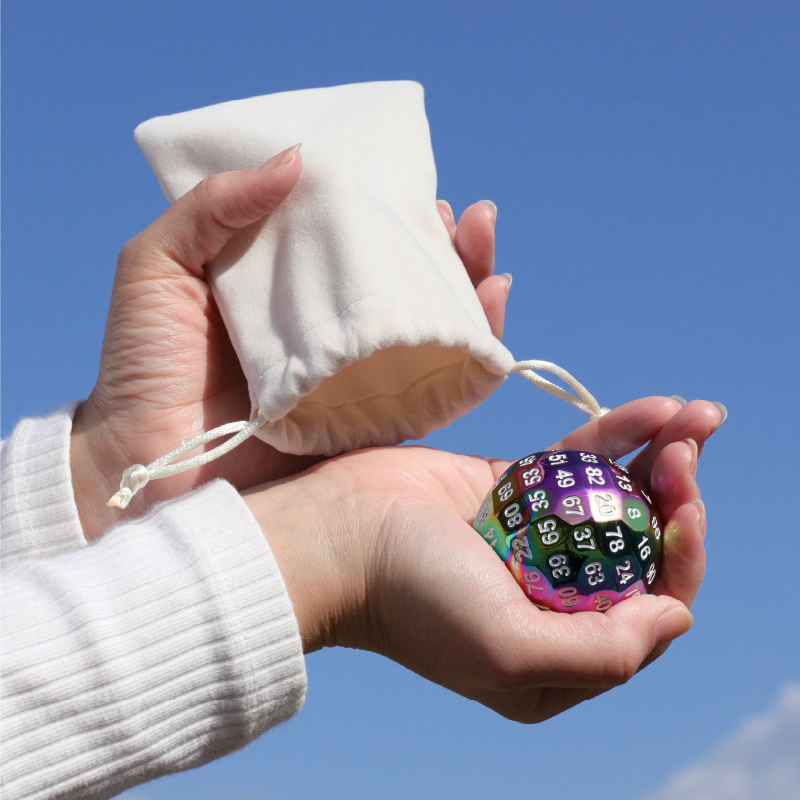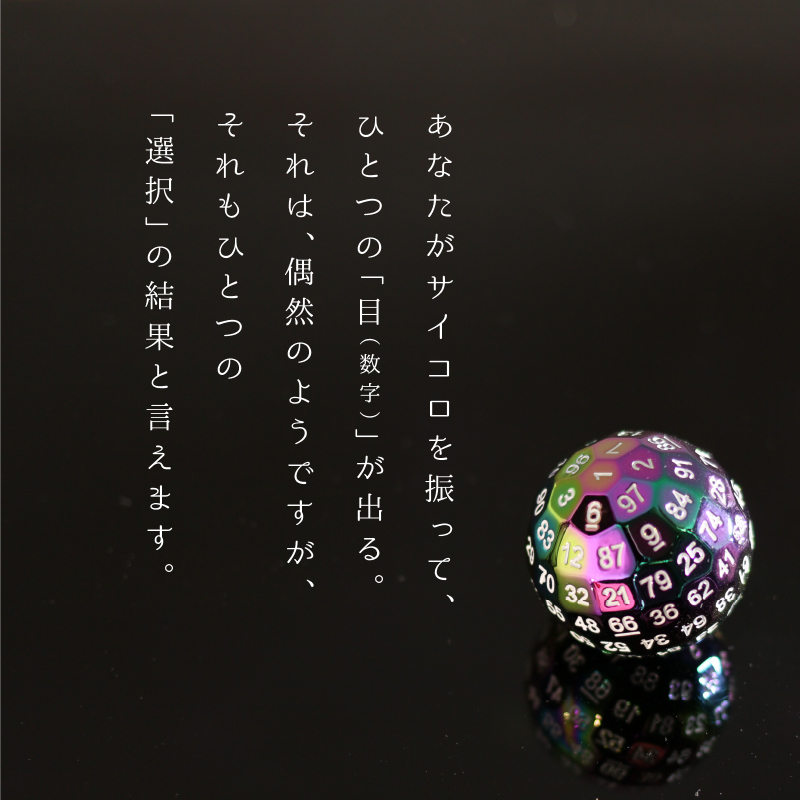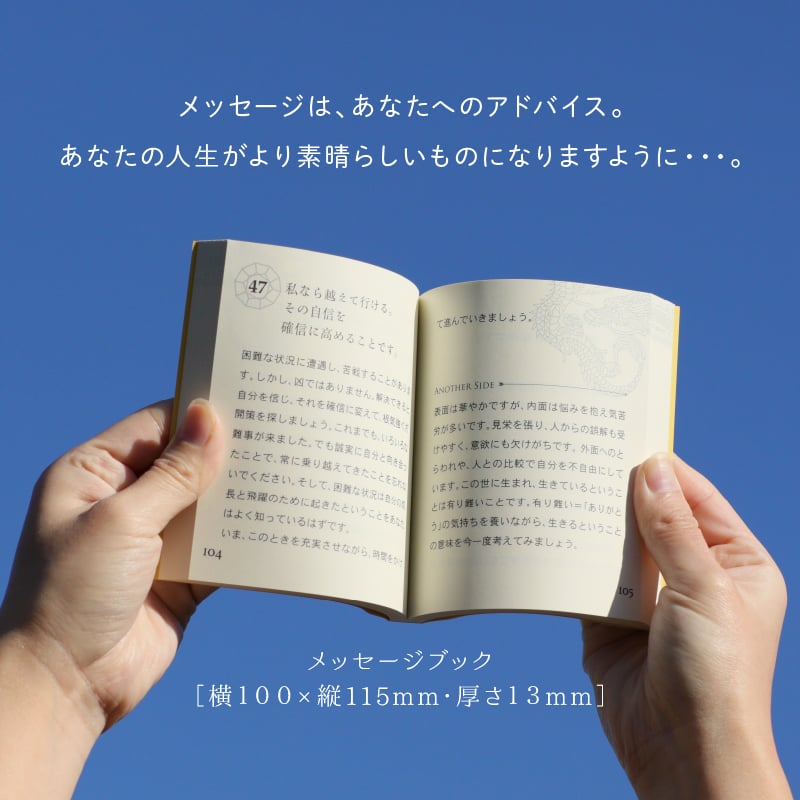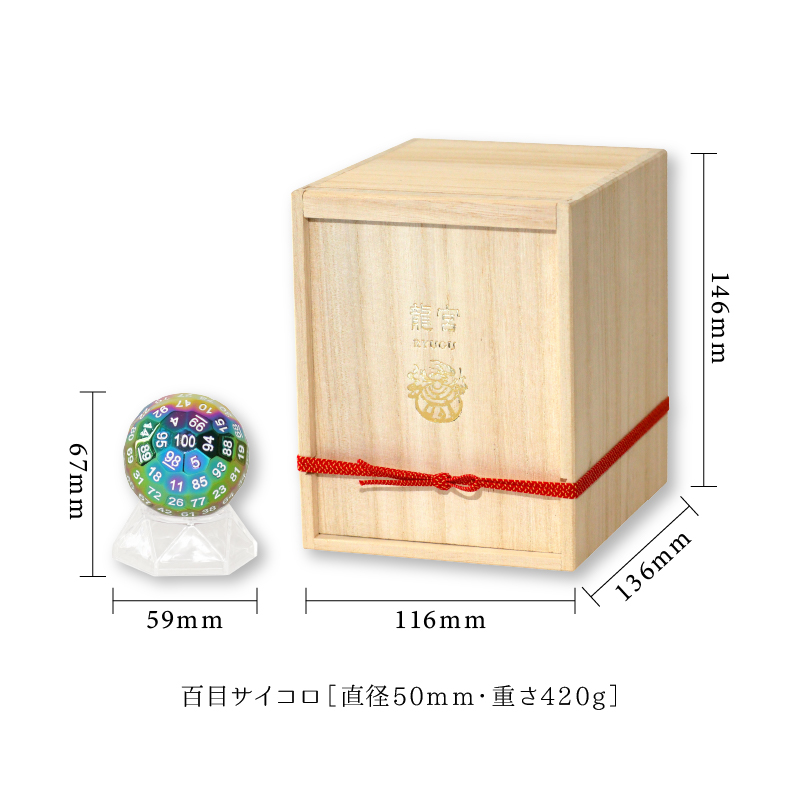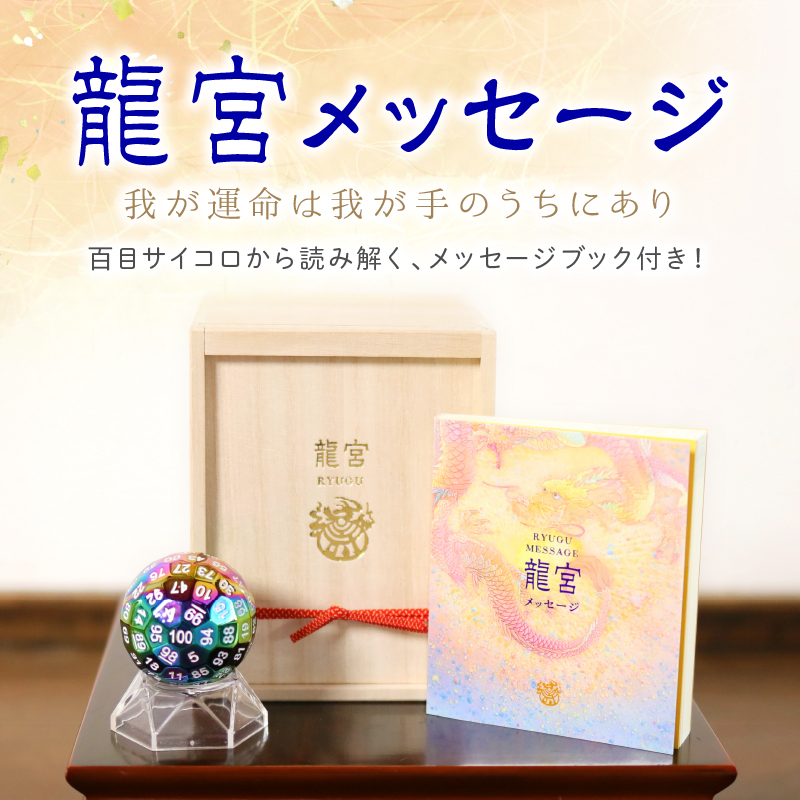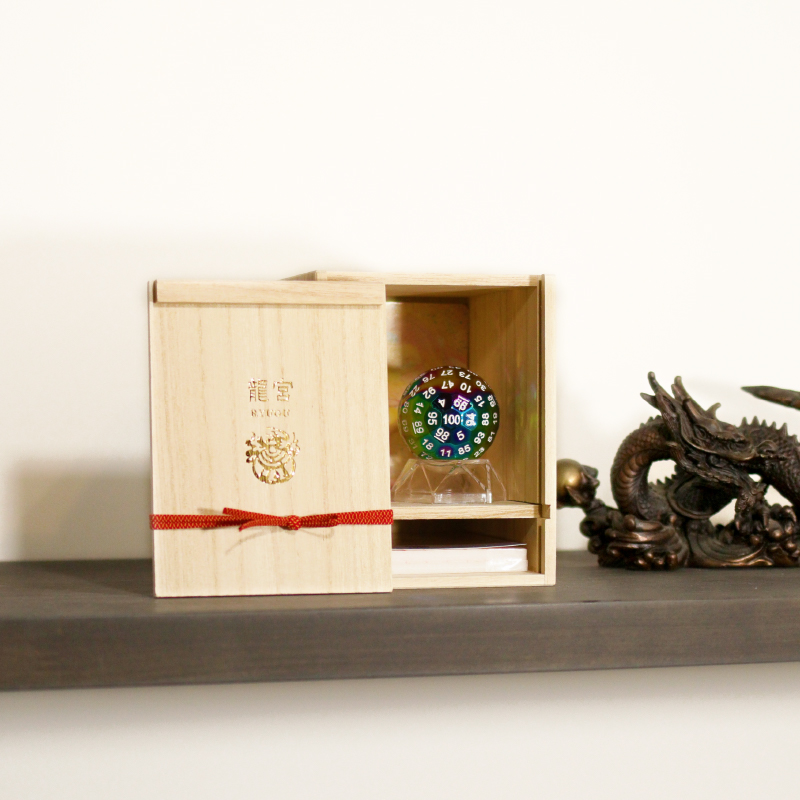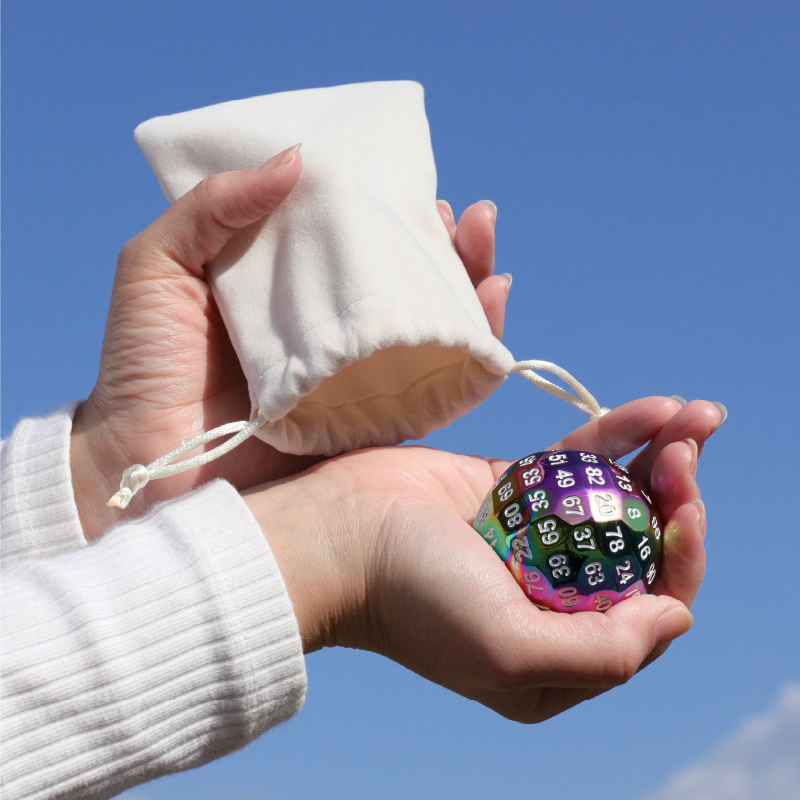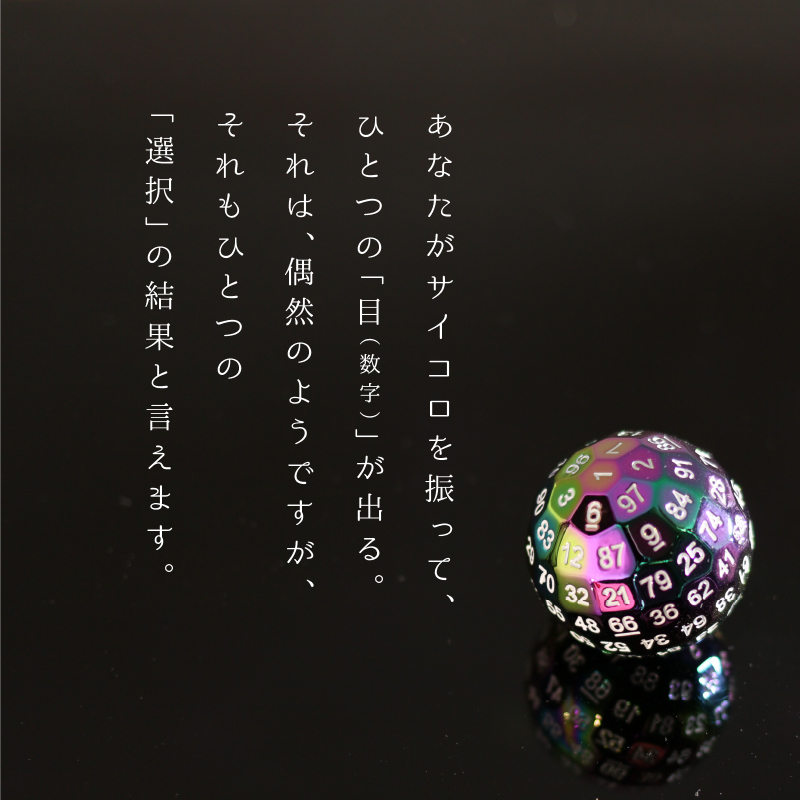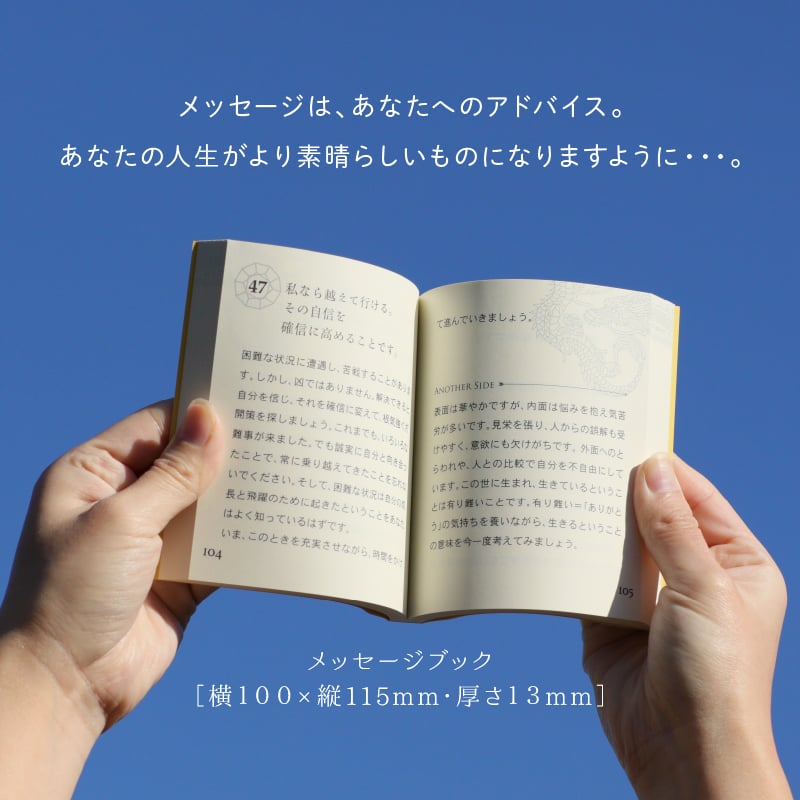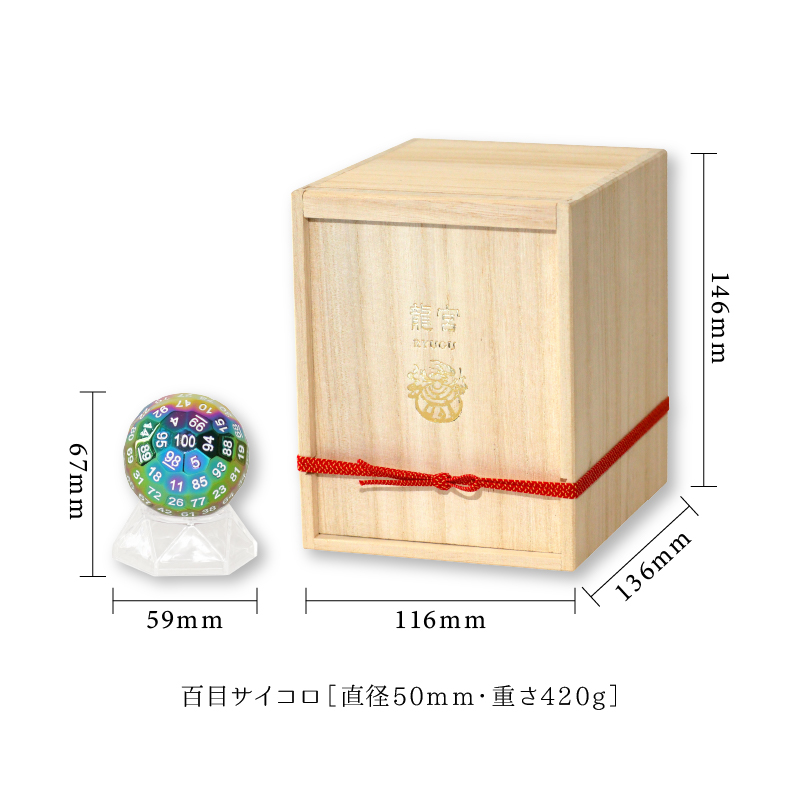 \ A hundred pieces of advice to you given by a hundred-sided dice and the message book! /
We offer you a set of:
- A colorful and beautiful hundred-sided dice which we specially ordered for this set item.
- A message book from Tosaiga artist Kazuhisa Kusaba, a collection of a hundred pieces of advice. Every piece is paired positive and negative just like the upright position and inverted position.


[How to use]
Cast the dice, and pick the attached message book to read the advice message with the same number you got on the dice.
* This is just an example.

Cooperation: Fate appraiser 優蘭(Yuran)

[Notes]

◆Language of the message book
The message book is given only in Japanese. Please note that we do not offer the English version.

◆About color
The color and the texture of the actual product might be marginally different from the image you see depending on the monitor, OS, or browser you use.