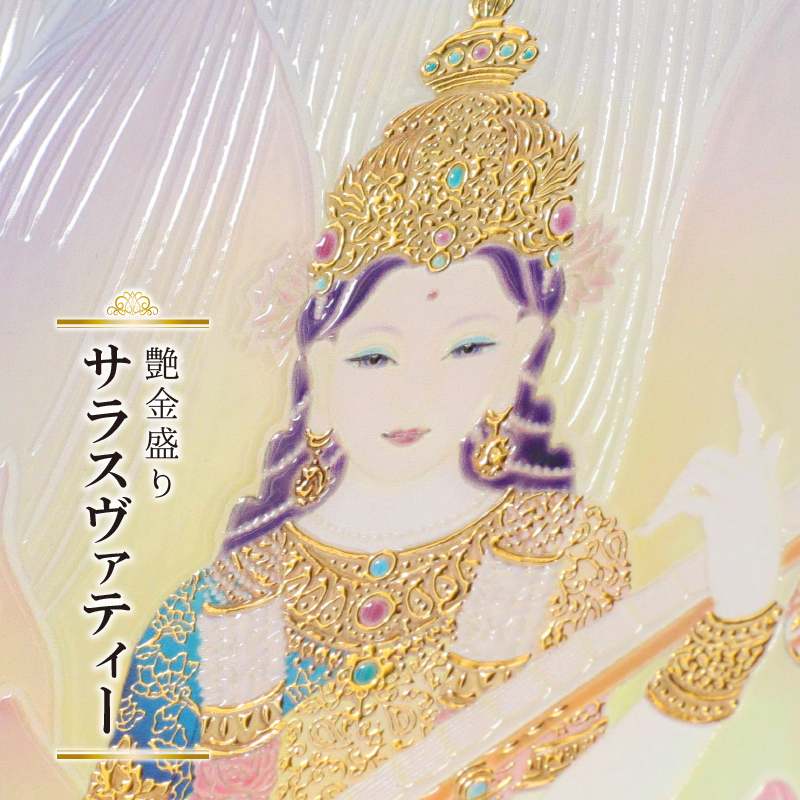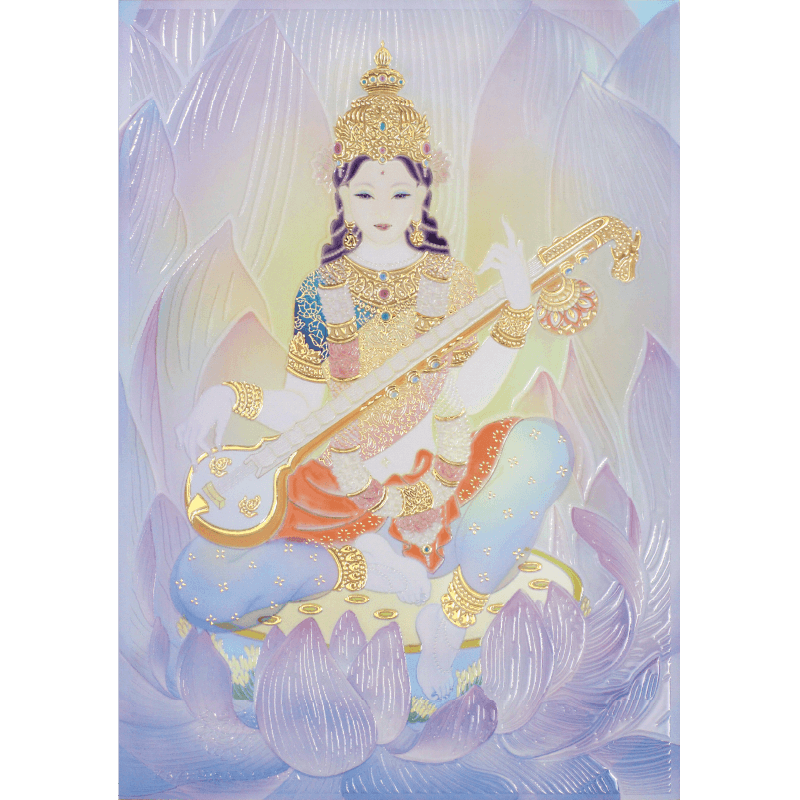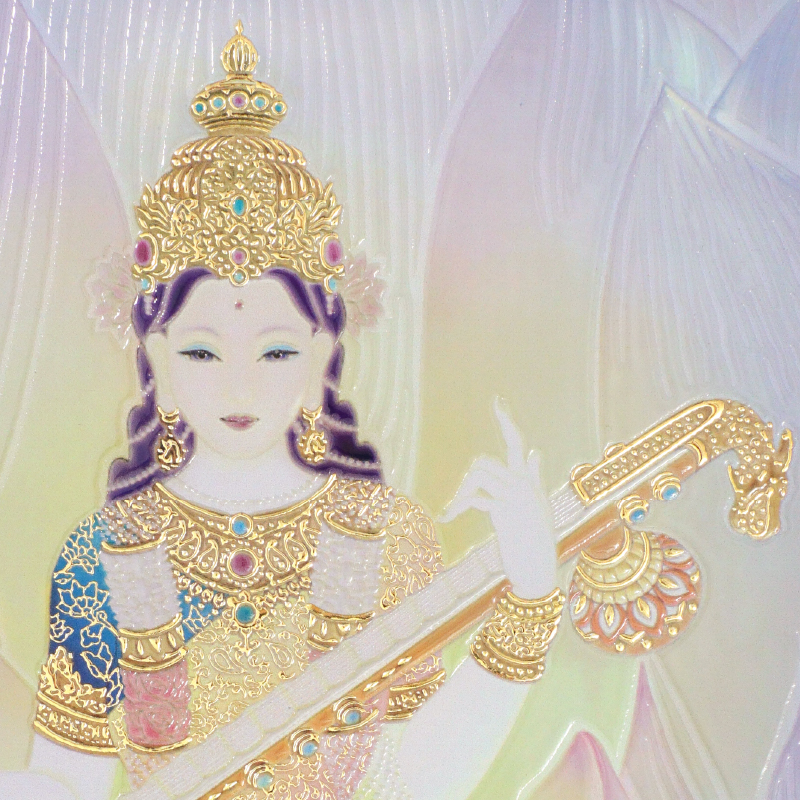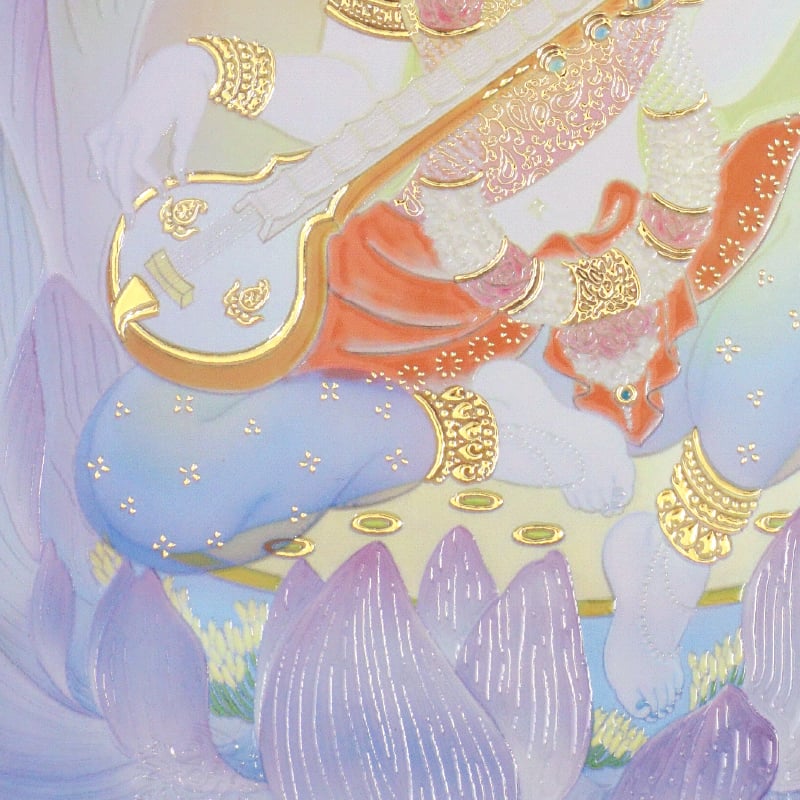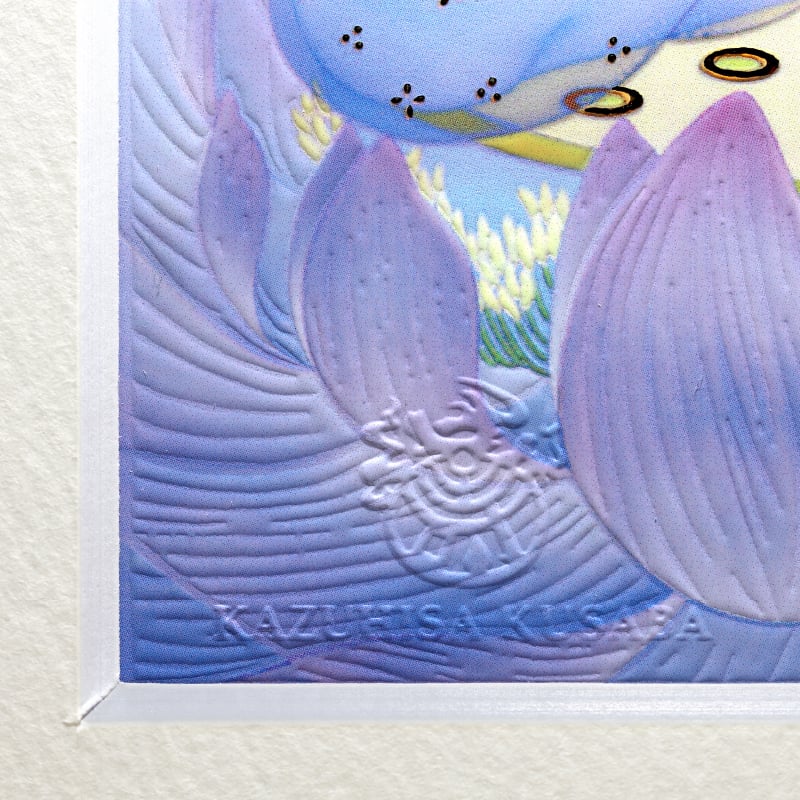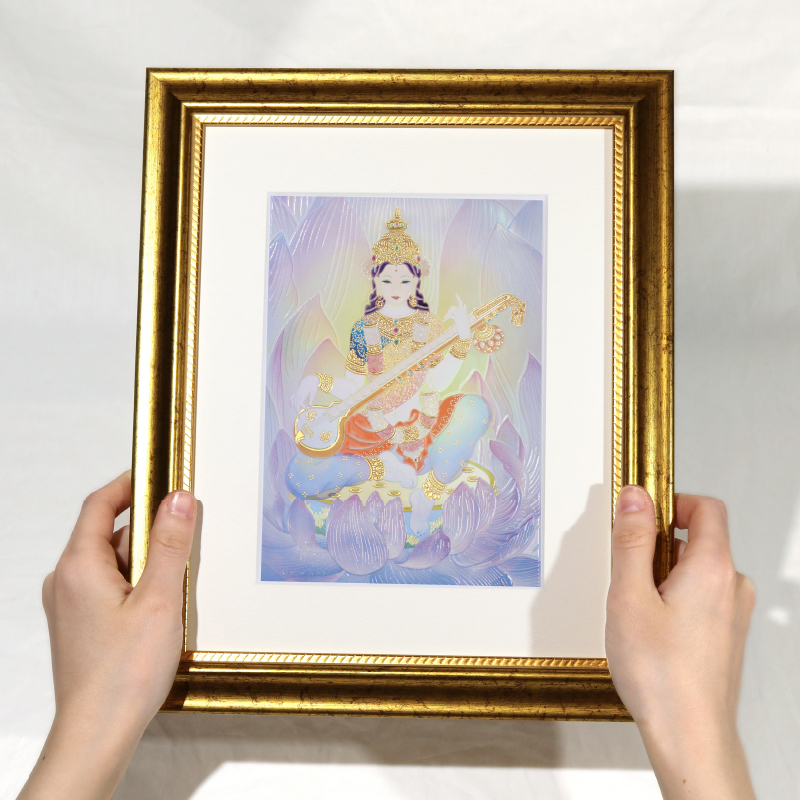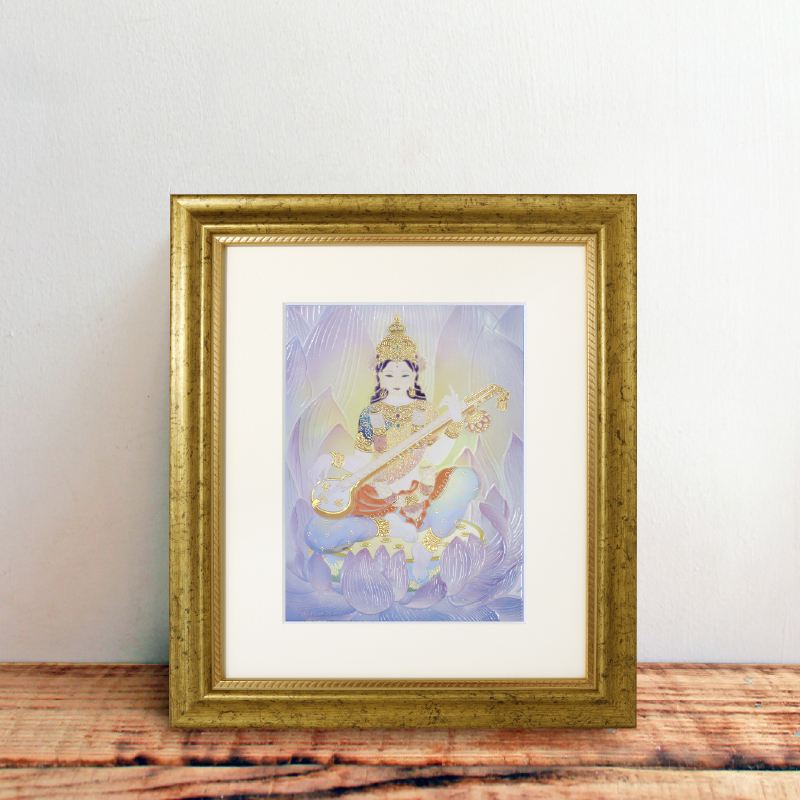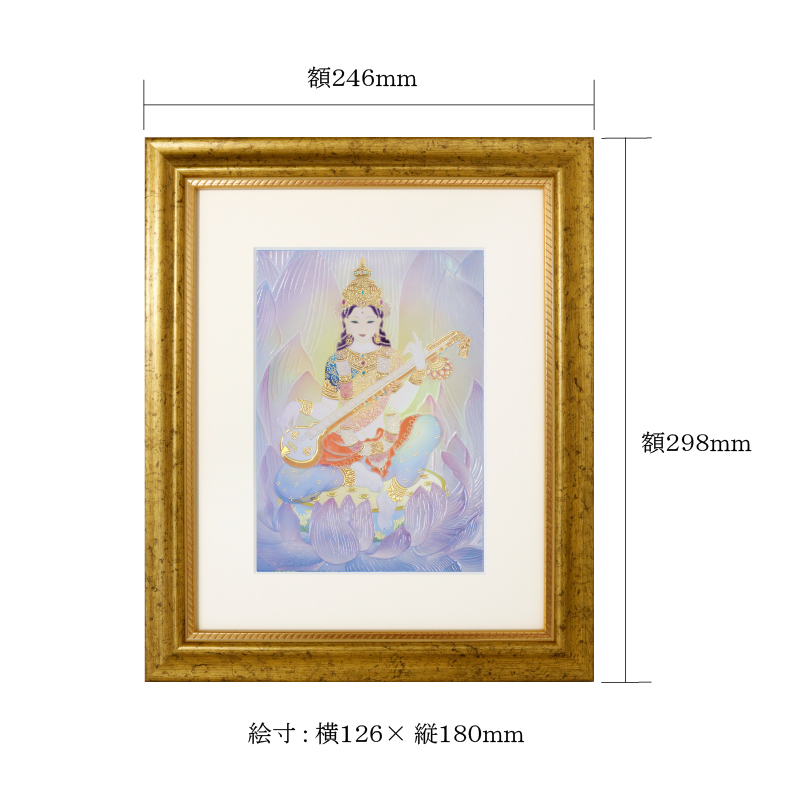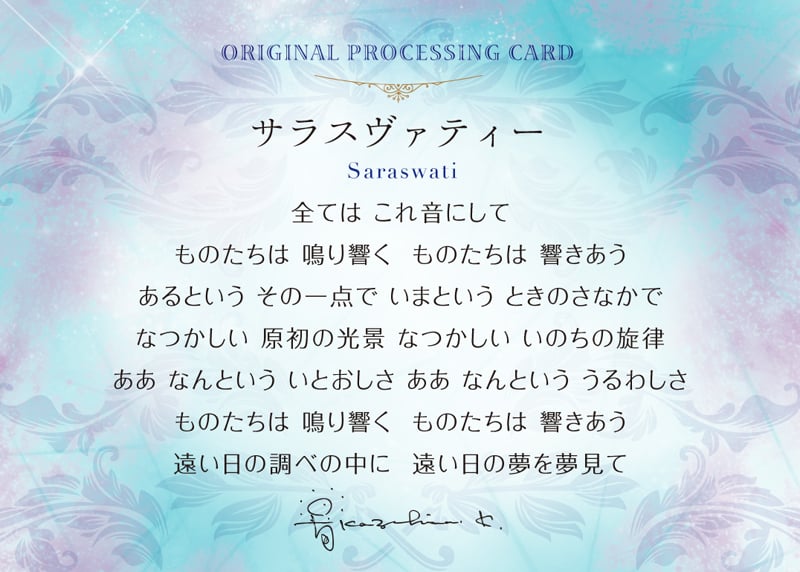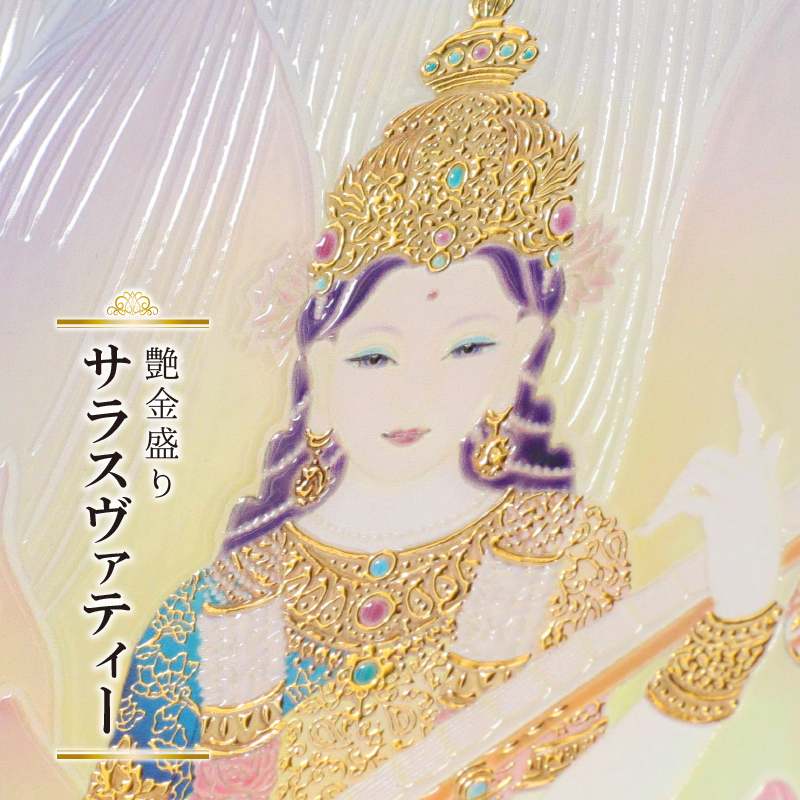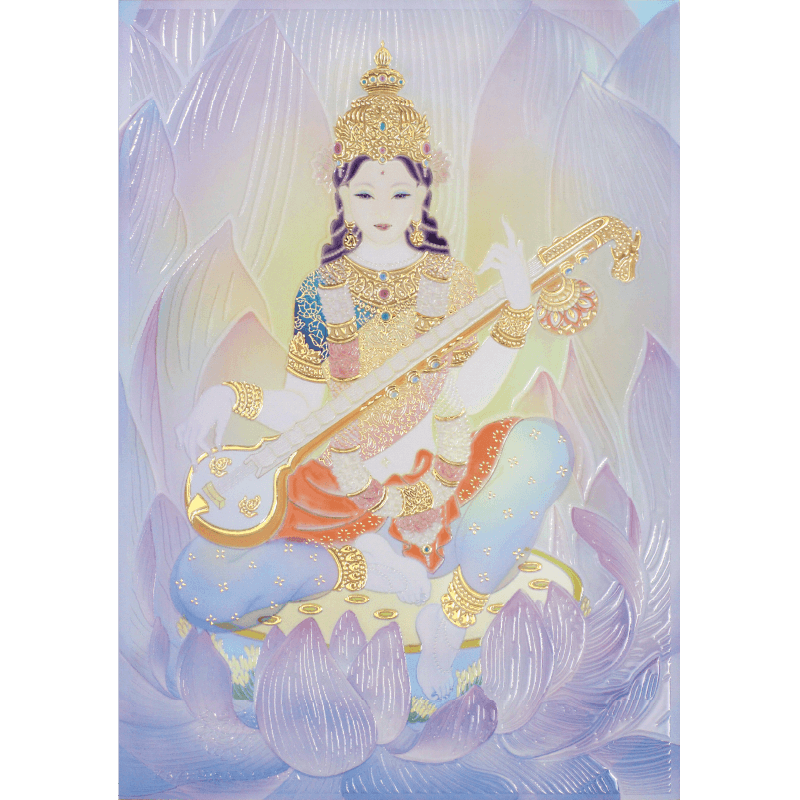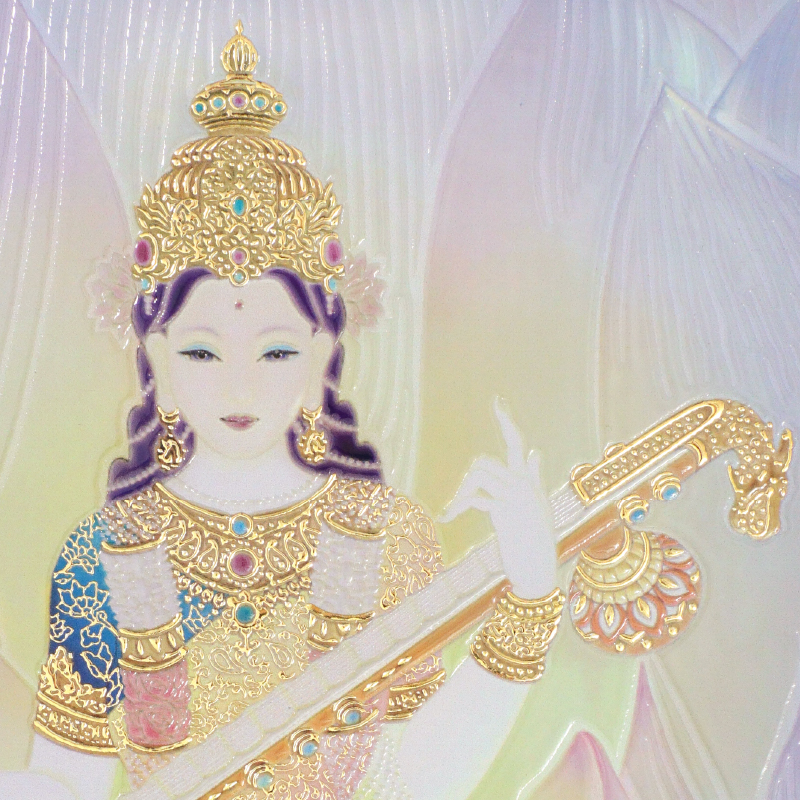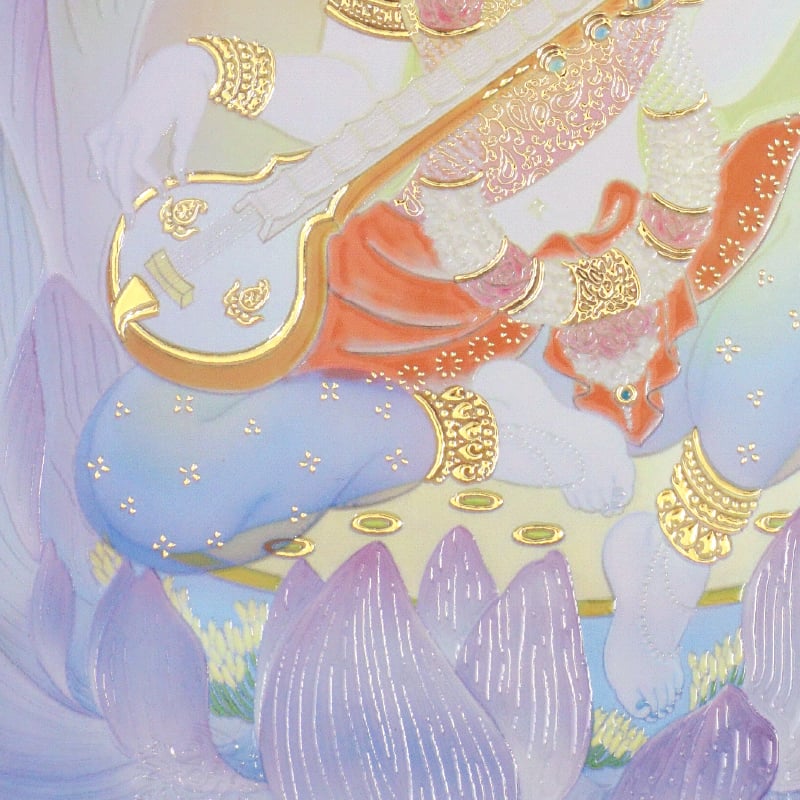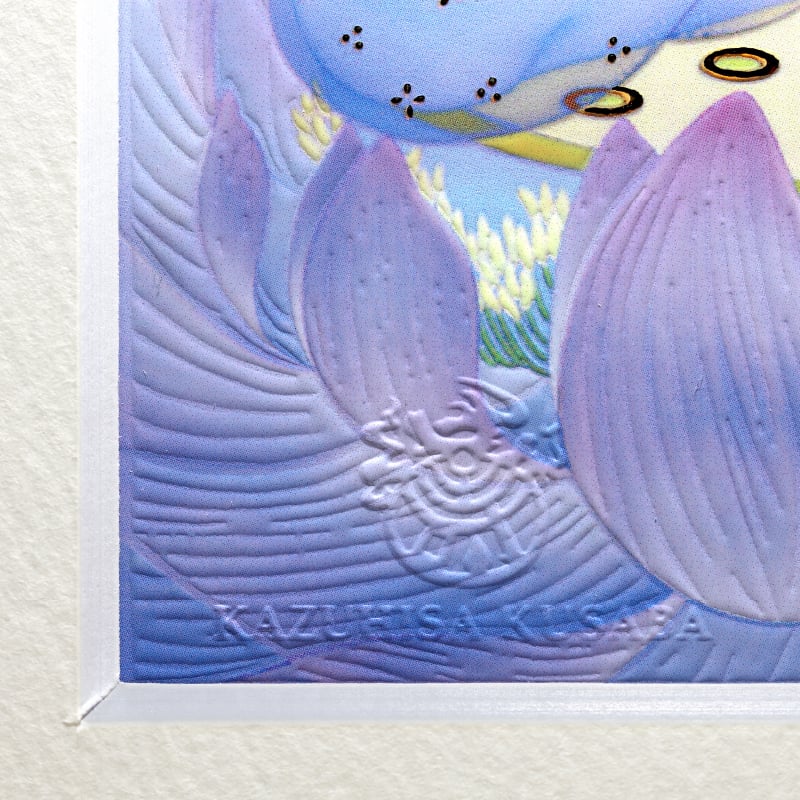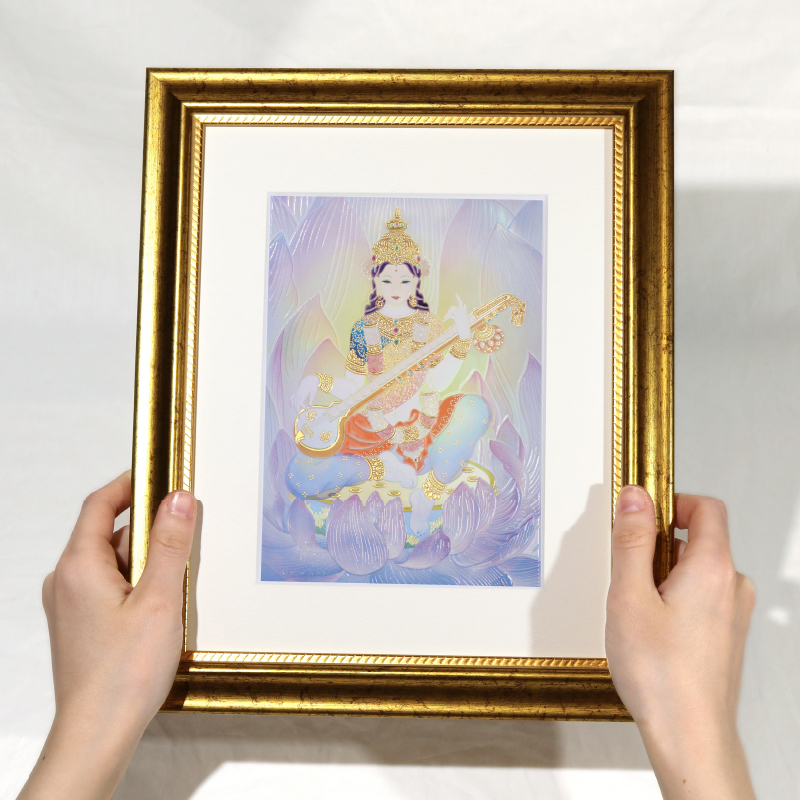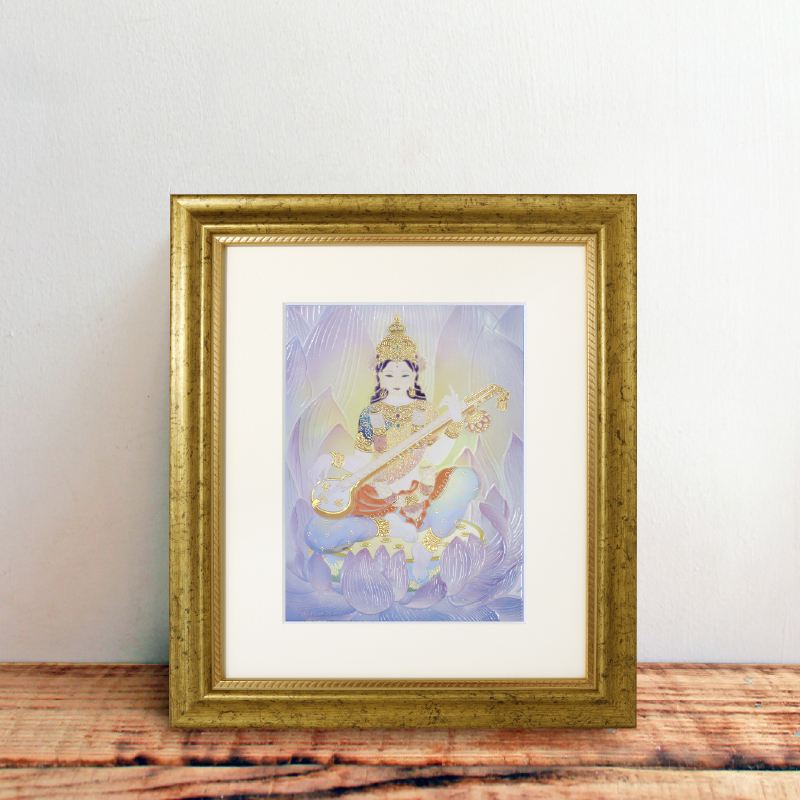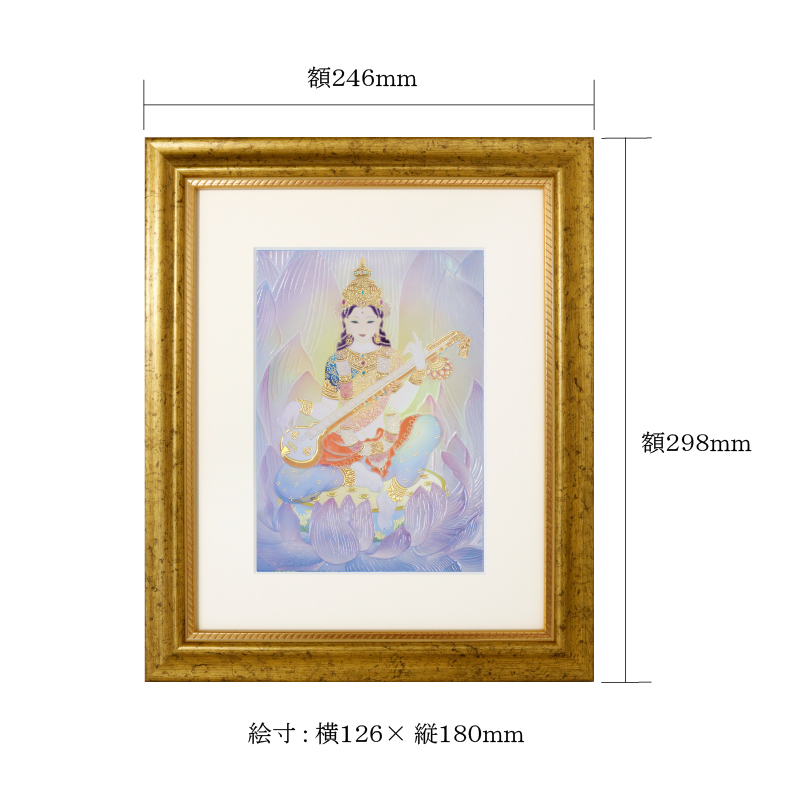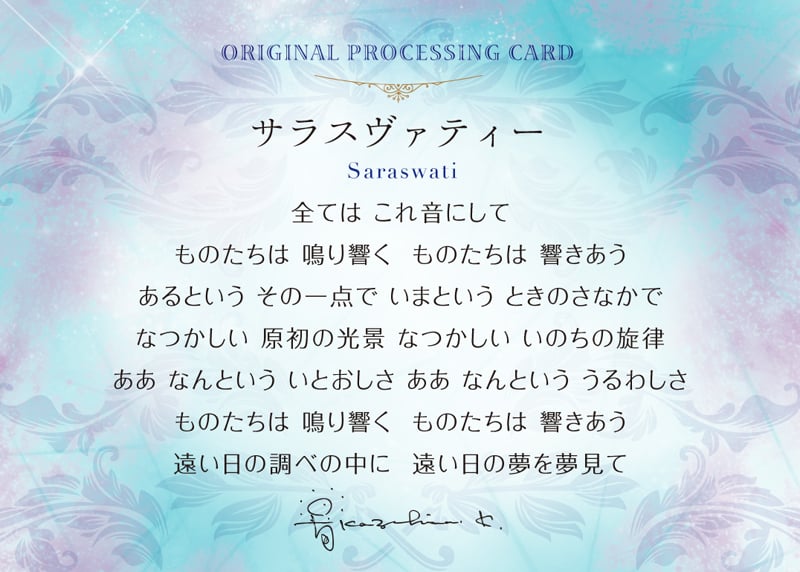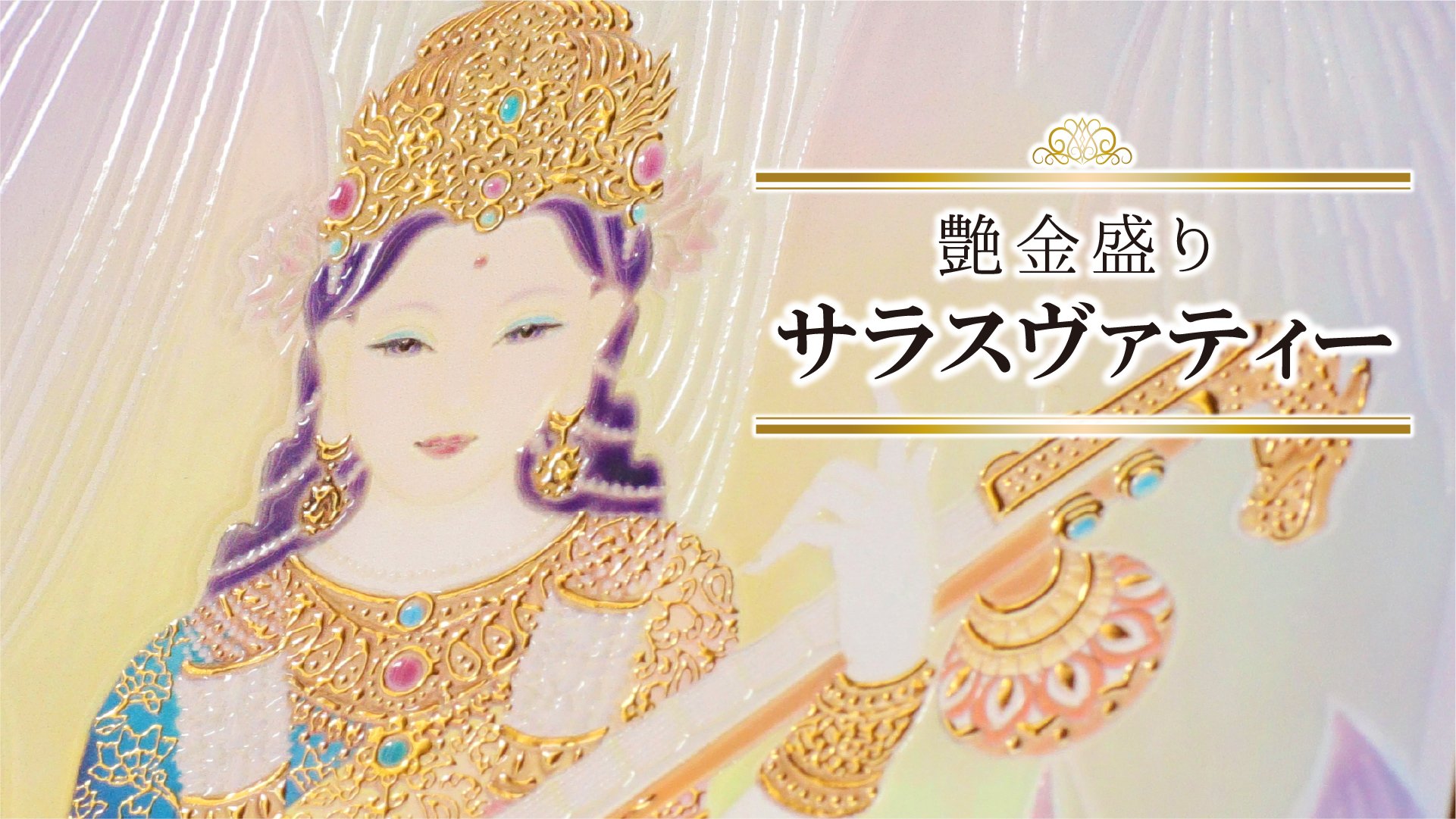 Gloss gold special print "Saraswati" framed
In Tosaiga, we use a lot of pure gold especially for the expression of jewelry and ornaments in artworks whose motifs are mythology and religion.
Since the conventional printing techniques could not reproduce the texture and luster of gold, we made a trial and error with the desire to express the precise colors of the original Tosaiga piece as much as possible.
It bore fruit as a new series, "Gloss Gold Special Print" which more successfully reproduces the glossy texture and three-dimensional effect of Tosaiga than Kannonriki Card and some other products thanks to the special processing.
The piece is engraved and placed in a stately golden frame. Enjoy the beauty of Gloss Gold Special Print, which is quite close to the original Tosaiga work.
[Notes]

◆About color
The color and the texture of the actual products might be marginally different from the image you see depending on the monitor, OS, or browser you use.