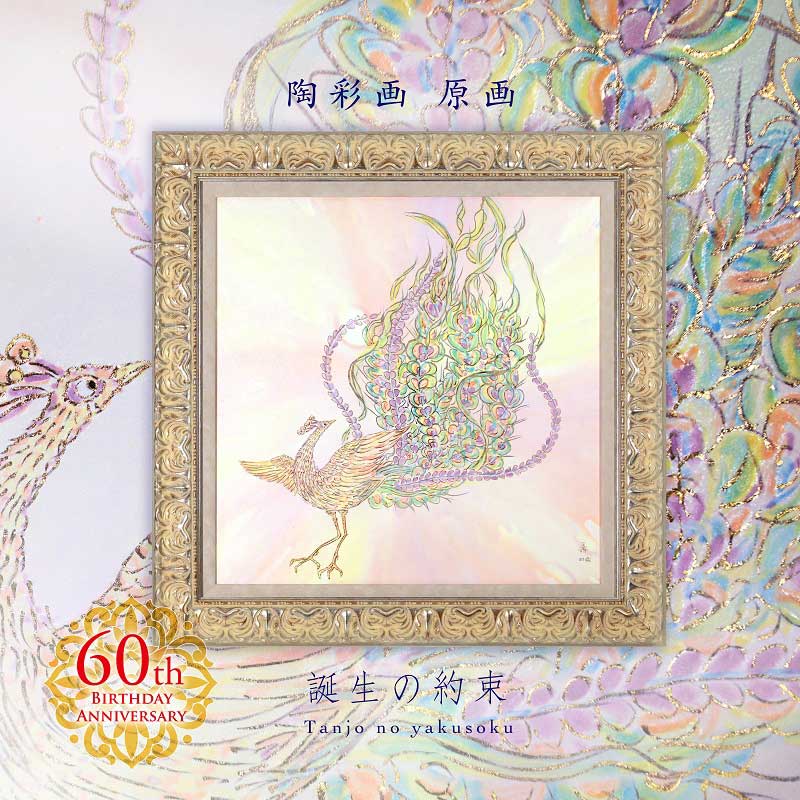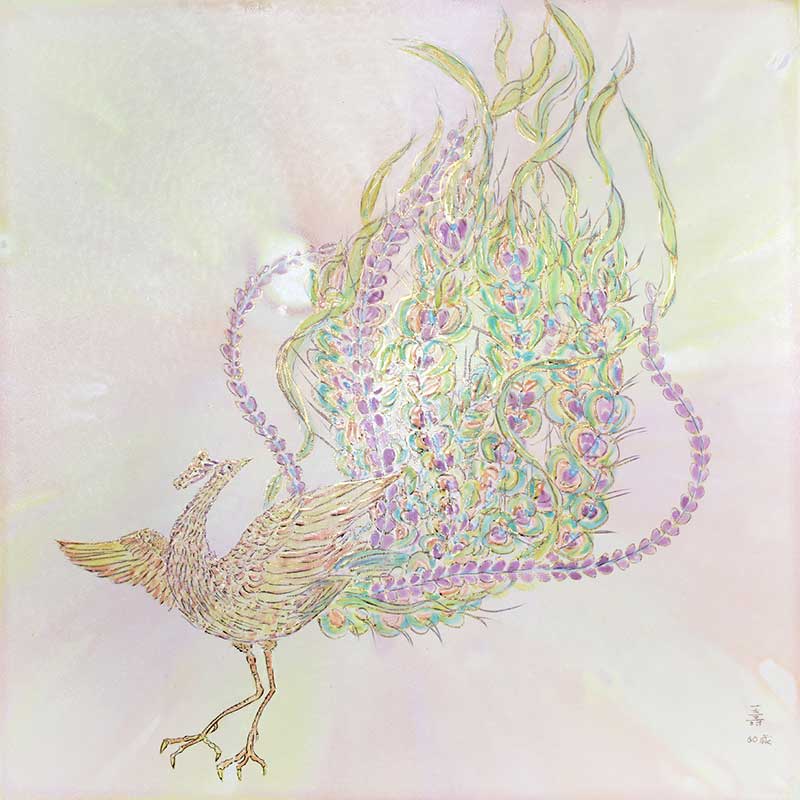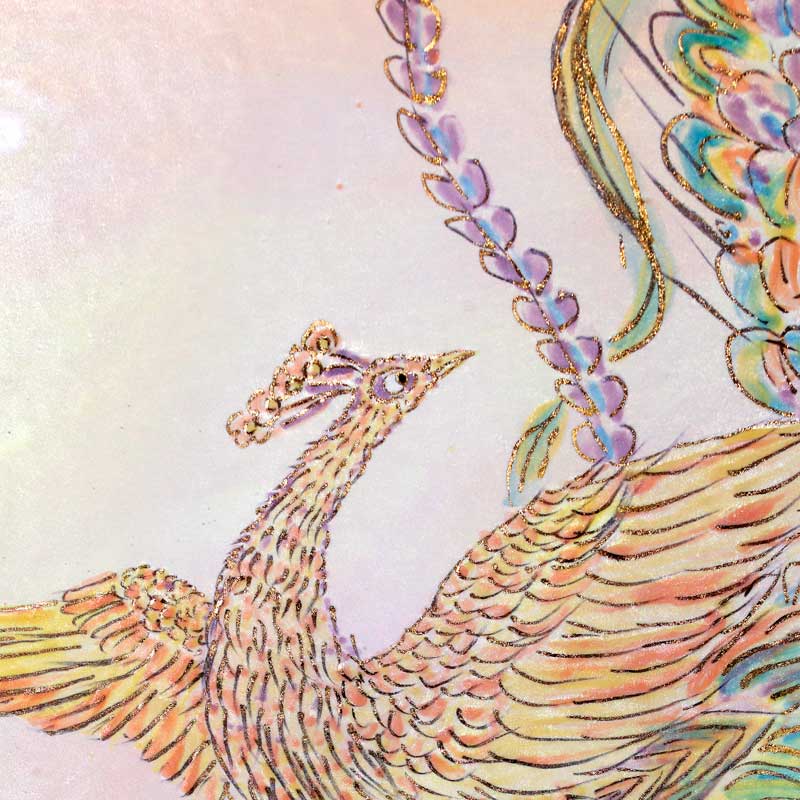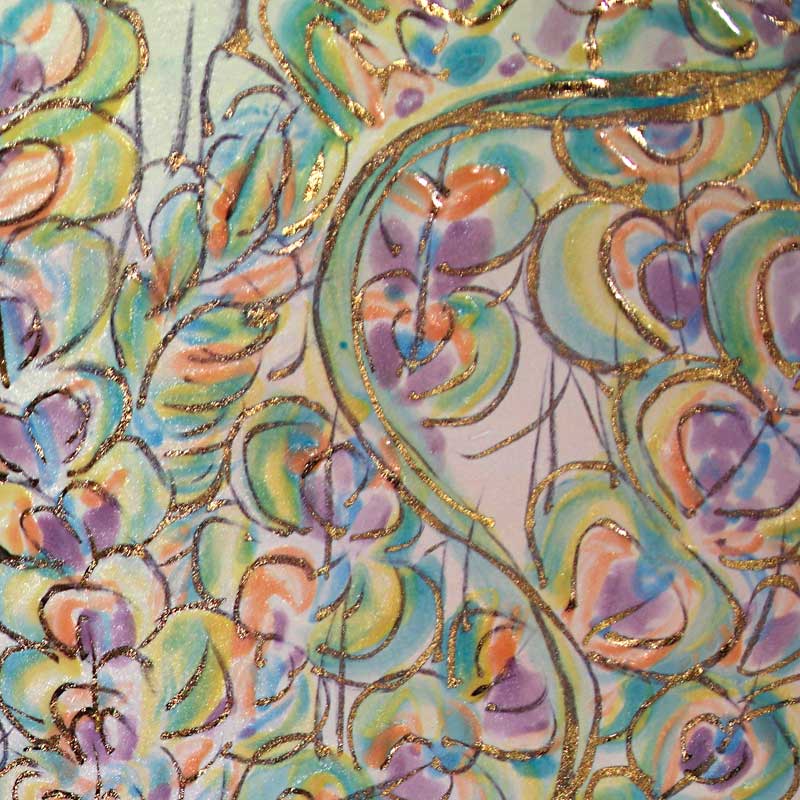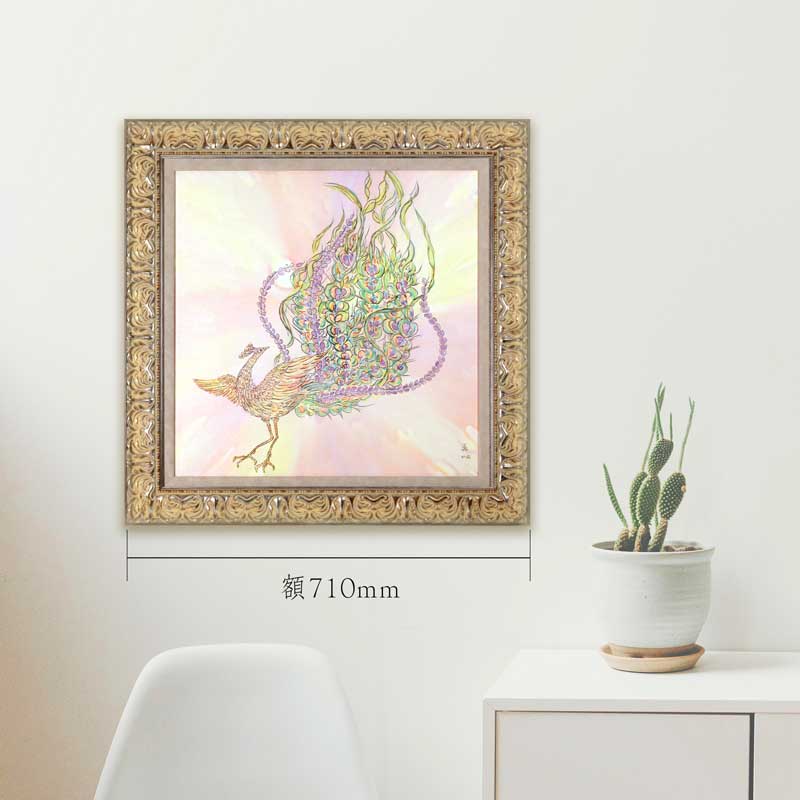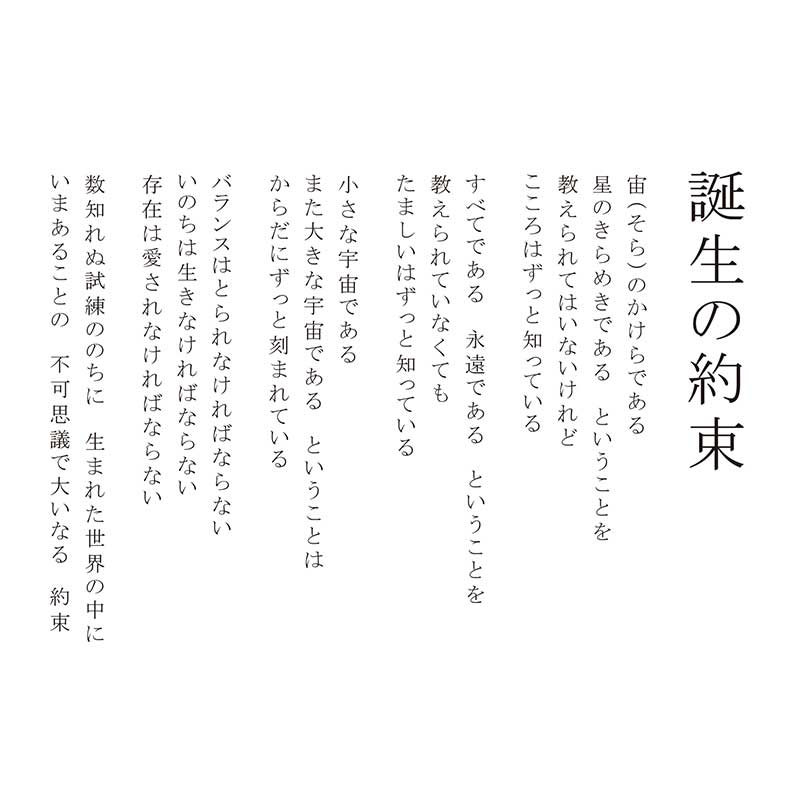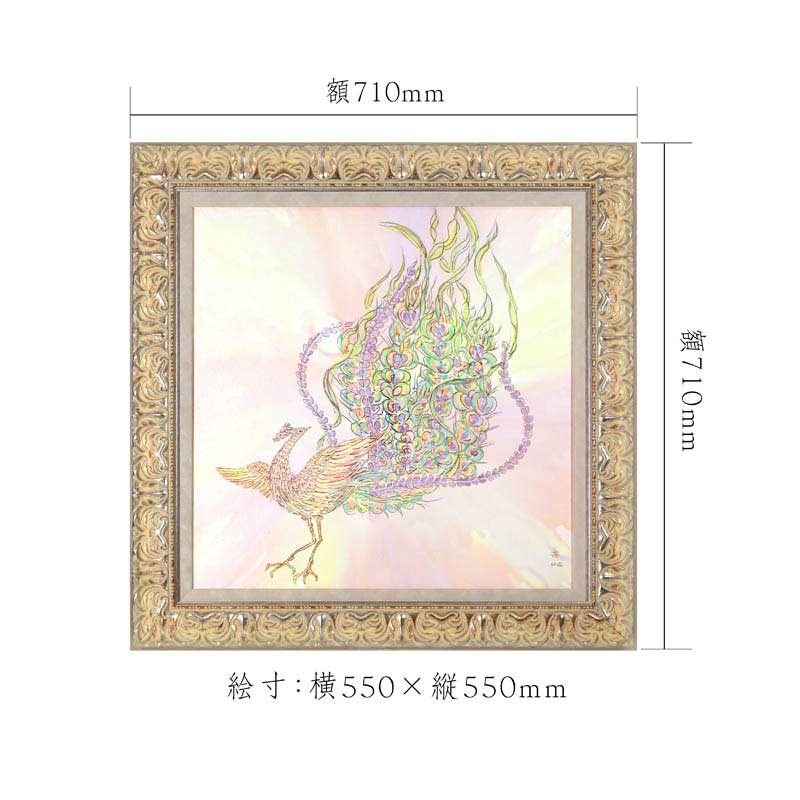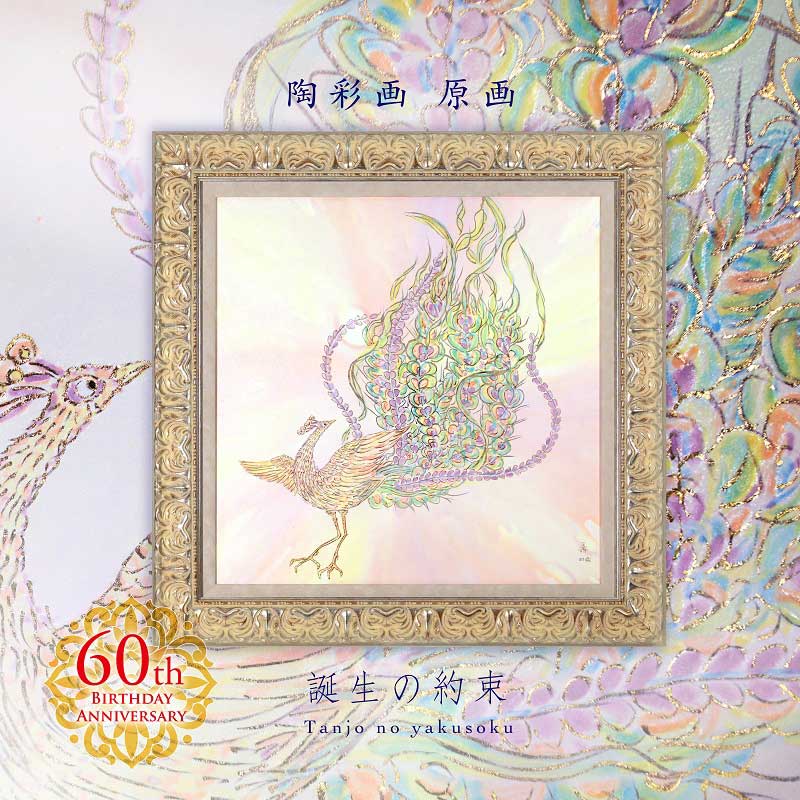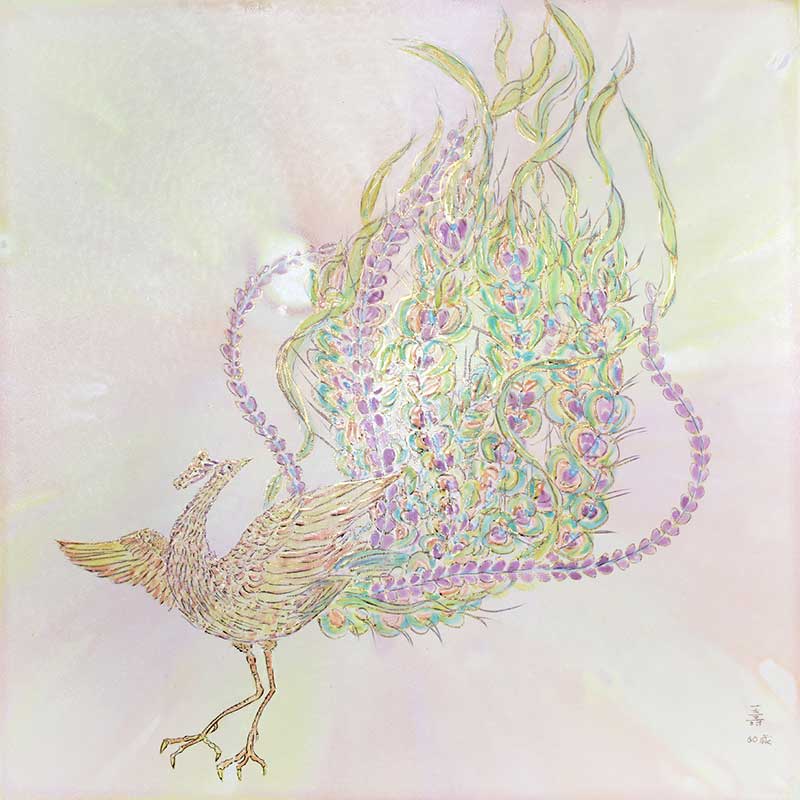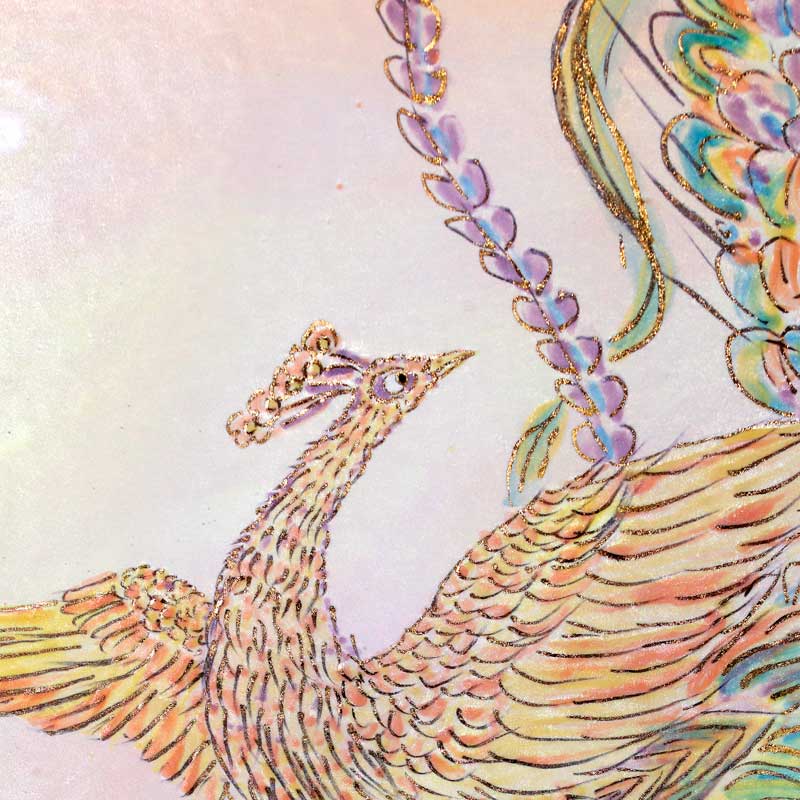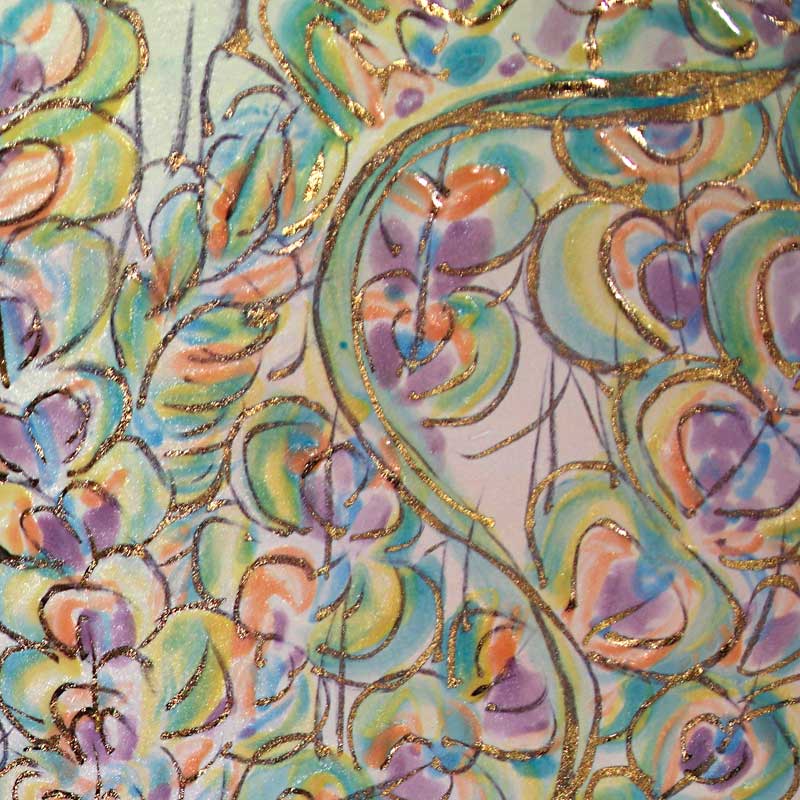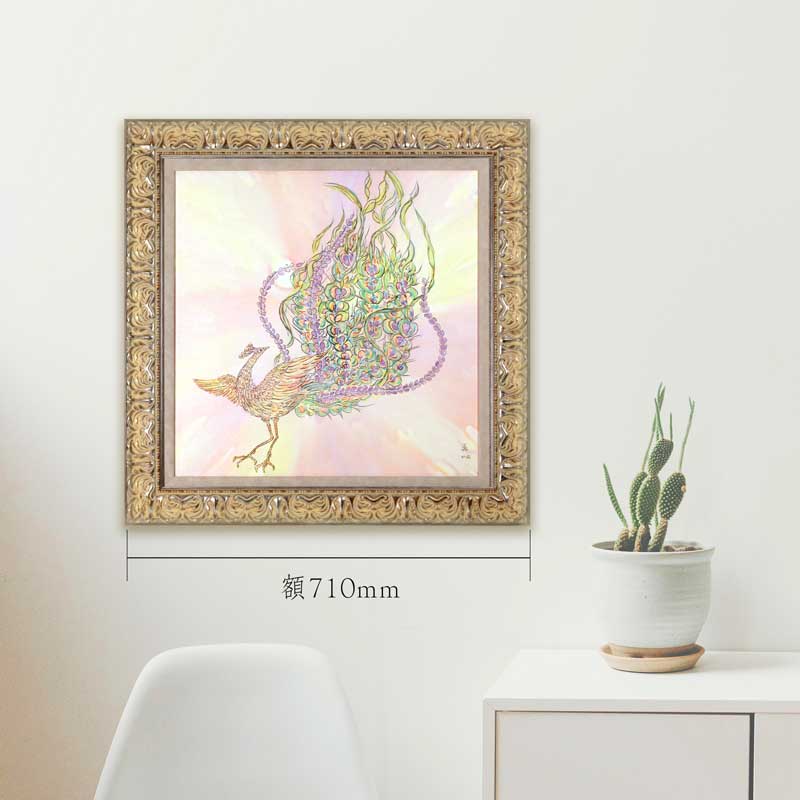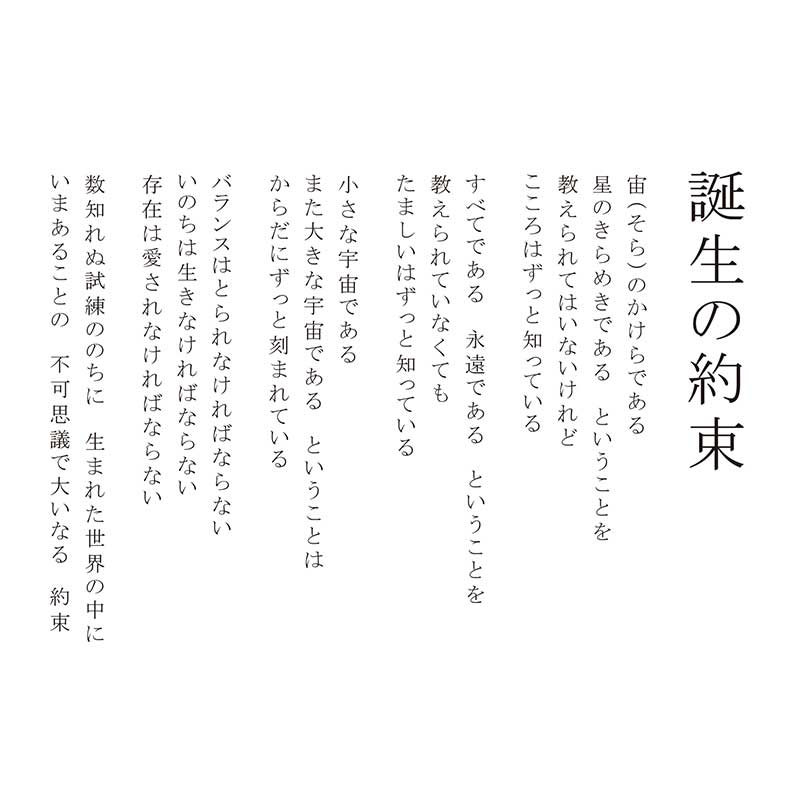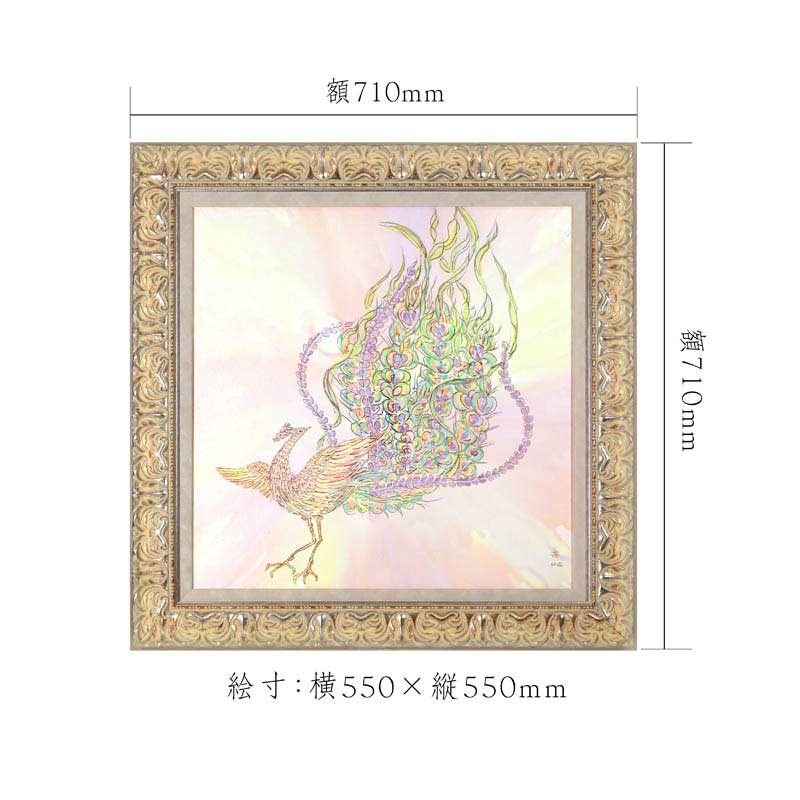 Introducing the Tosaiga ceramic painting "Tanjo no Yakusoku", produced and announced in commemoration of his 60th birthday.  It is a work that Kazuhisa Kusaba painted on a ceramic without a draft sketch, with the inspiration raw, and as it is. The color changes seven different hues depending on your viewing angle.
The work will be autographed by the artist.
Please enjoy this once-in-a-lifetime art piece.
"Tosaiga ceramic painting". The road began with an idea to paint of ceramics, but it was said that it was impracticle and reckless. However, after many challenges, it became widely known as an original art.
In Japanese culture, Kanreki, or the 60th birthday, means "the calendar returns", (you have completed one 60 year cycle and are beginning a new one.)  Looking back, I recognize I have come this far in life, but before I realized it, I became 60.  
The trajectory of my 30 year path in ceramic painting is basically the same to the trajectory of my life.  And now, I have began to refresh myself, or originate anew, and have completed new works on the theme of "longing for brilliance".
"Free and shining world"
The calendar has returned, and it is the first eternal theme of my new life.
I hope you will feel the "brilliance" of my Tosaiga ceramic paintings that I created as a new frontier, at the turning point of my new life.
Tosaiga ceramic painter  Kazuhisa Kusaba
備考

◆About the frame

The frame displayed is the one use at the time of production.  We use the same colors, but the design of the frame may differ.

◆About the color matching

Regarding the color and texture of the work, the color you are viewing and the actual color may differ slightly, depending on the  monitor, OS, and browser used. Thank you for your understanding.

◆About the works

Since our works are carefully produce, including Tosaiga and their replicas, one by one for those important to us, and those we would like to continue to have a relationship with, we do not accept negotiations
◆ Original production · Other inquiries
Ceramic painting works are also availab for ordering in accordance with your budget.
You can also create newly produced using an existing figure, and you can change the size and color tastes to your request, and you can also produce customers.
※ The finish is a baked food, so the color of the sample is different from the sample.
You can also check the works of the actual product at home before purchasing.
For more information ☎0954-45-3450
You can contact us from the following inquiry form.
Please feel free to contact us.
ContactHere
◆About the delivery time of a Tosaiga ceramic painting Only one work is pulished and posted at a time It takes about 1 to 2 weeks for delivery after ordering. Thank you for your understanding.