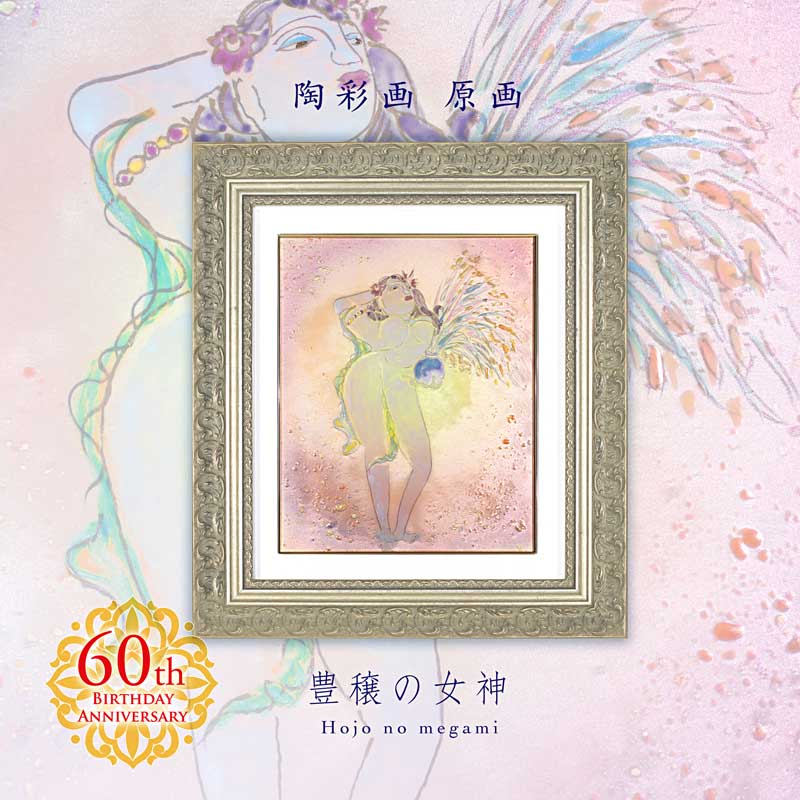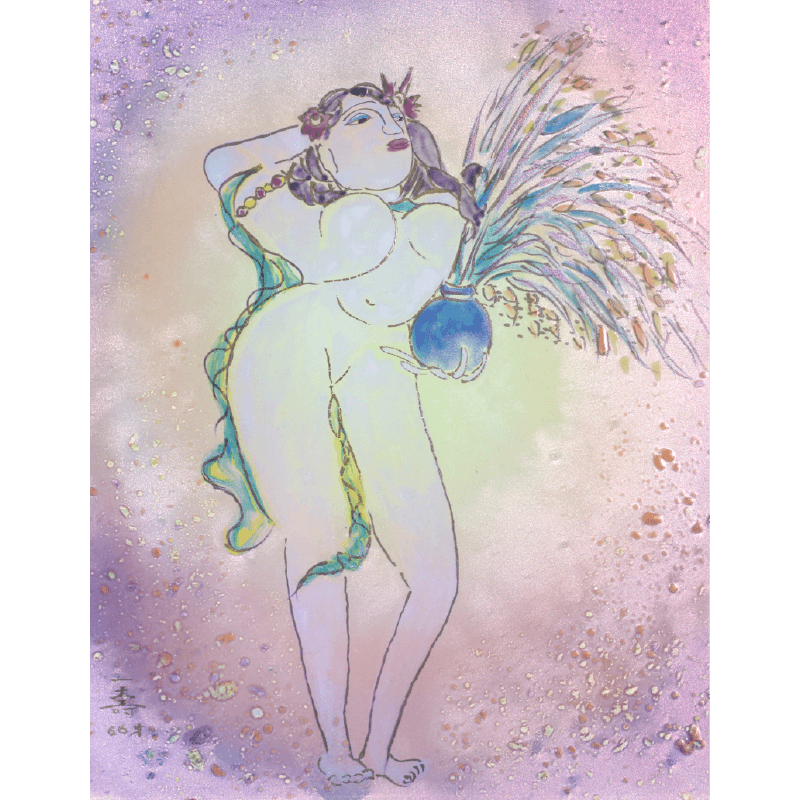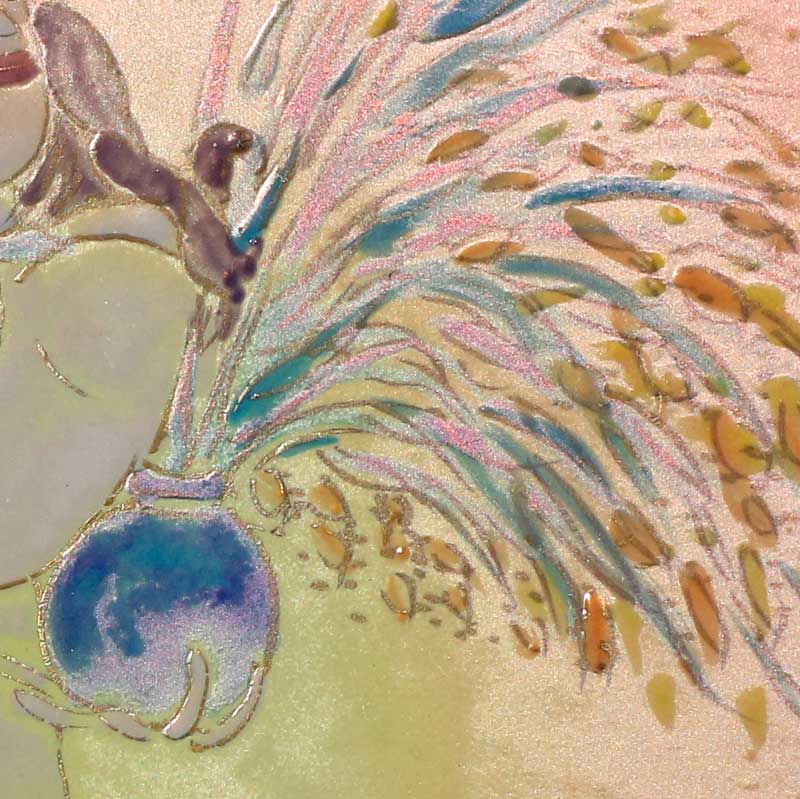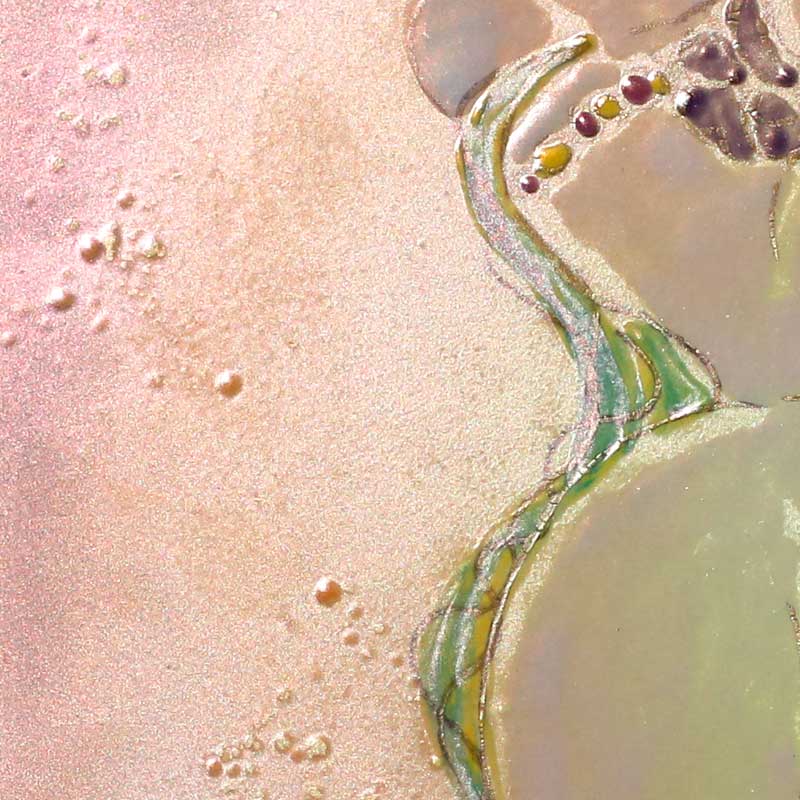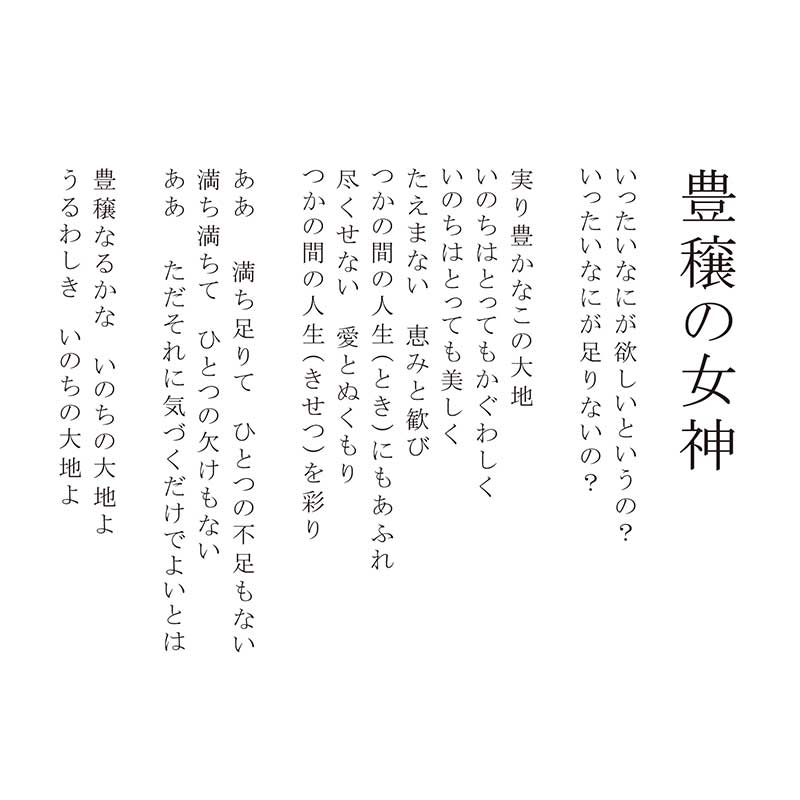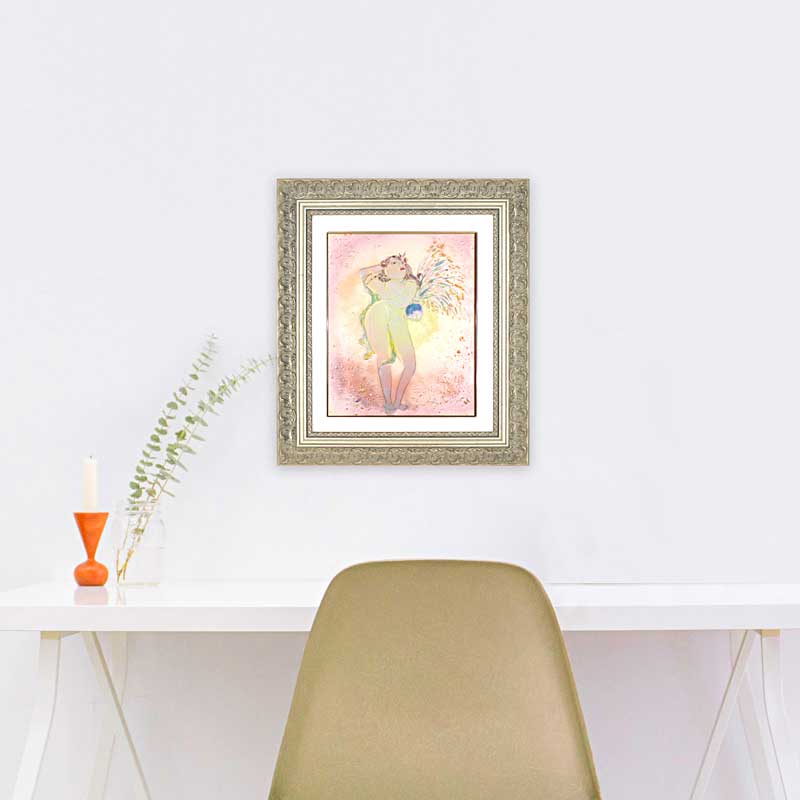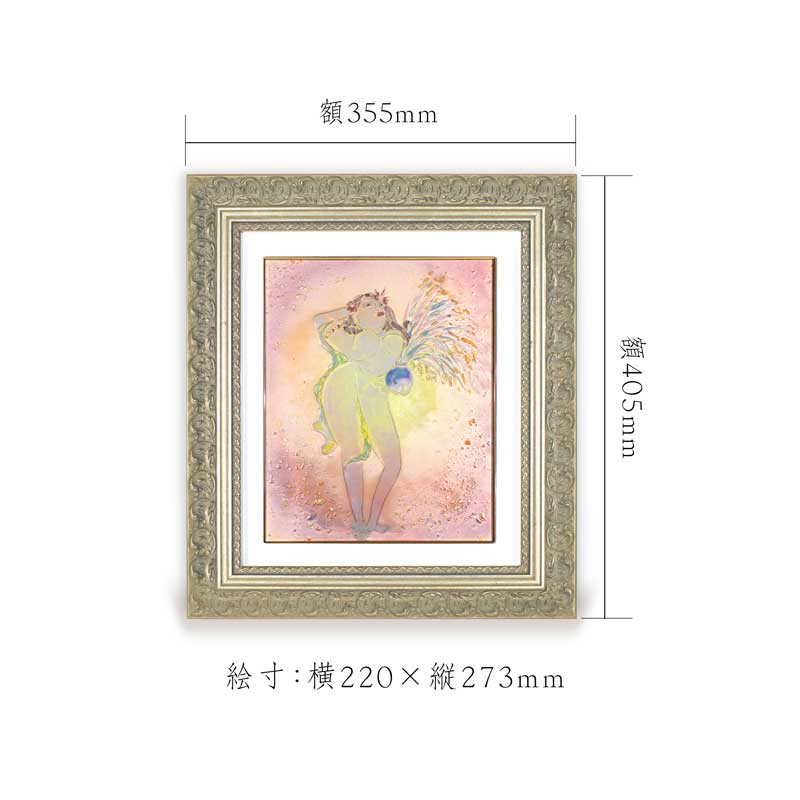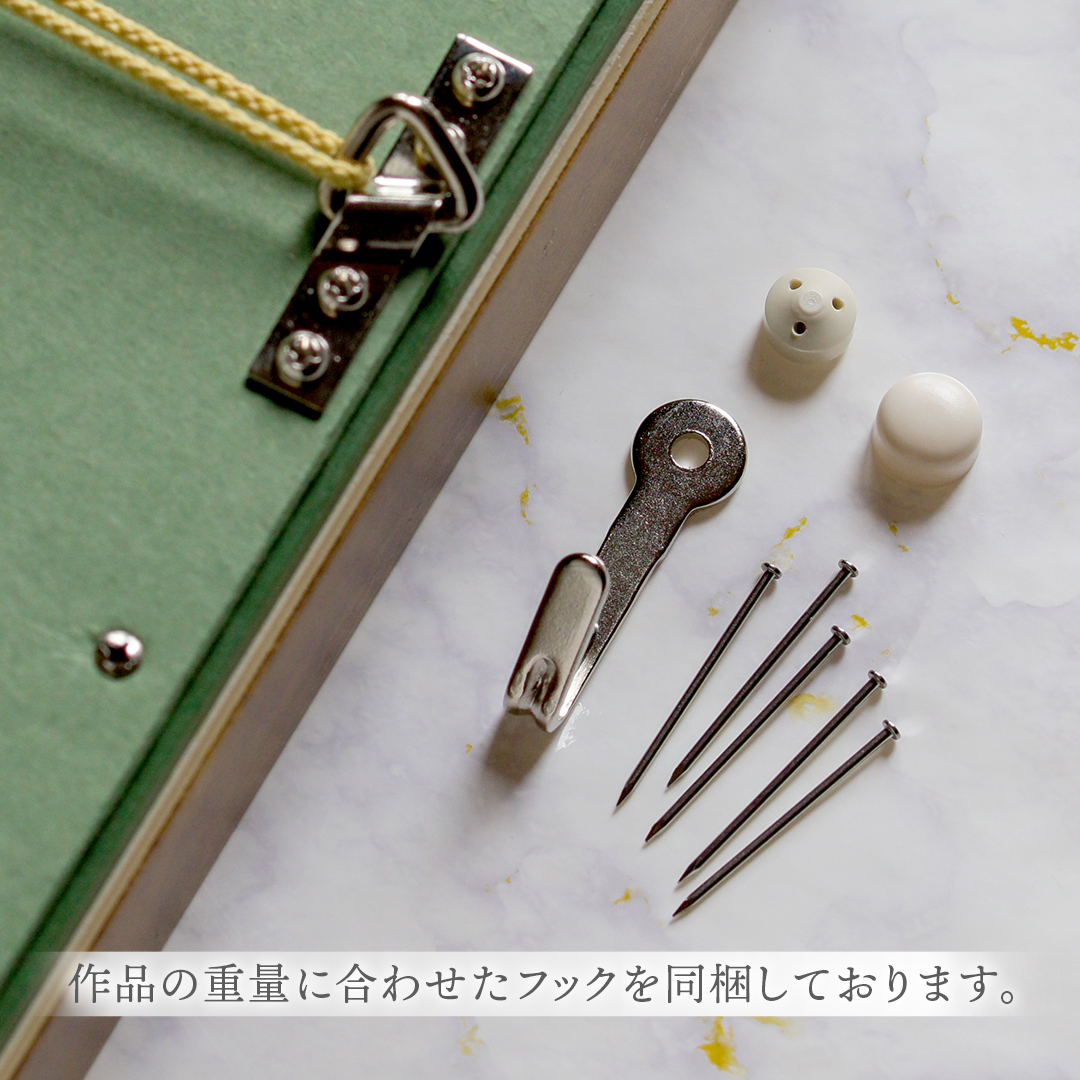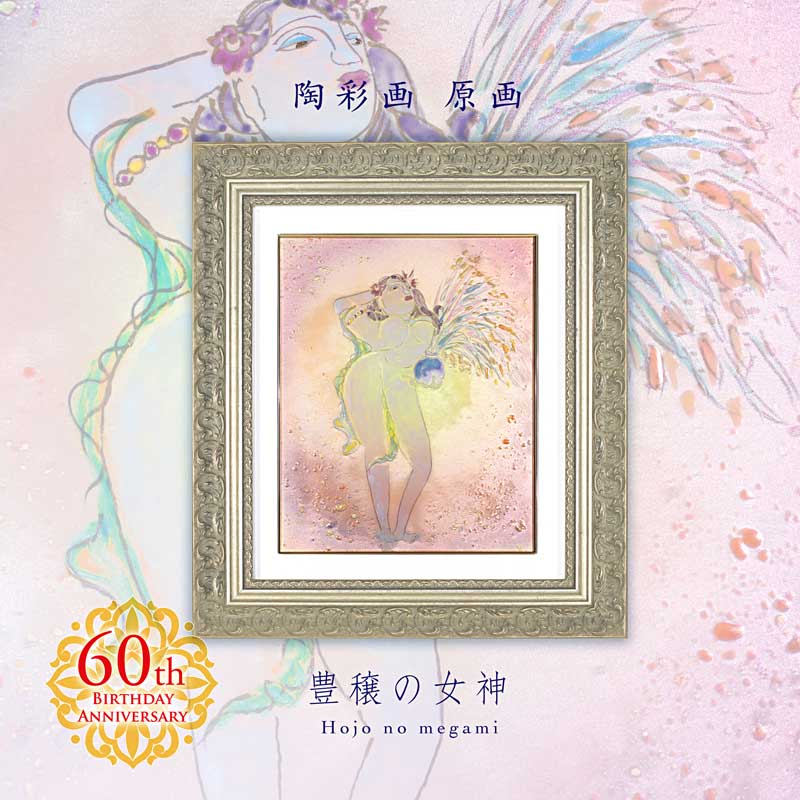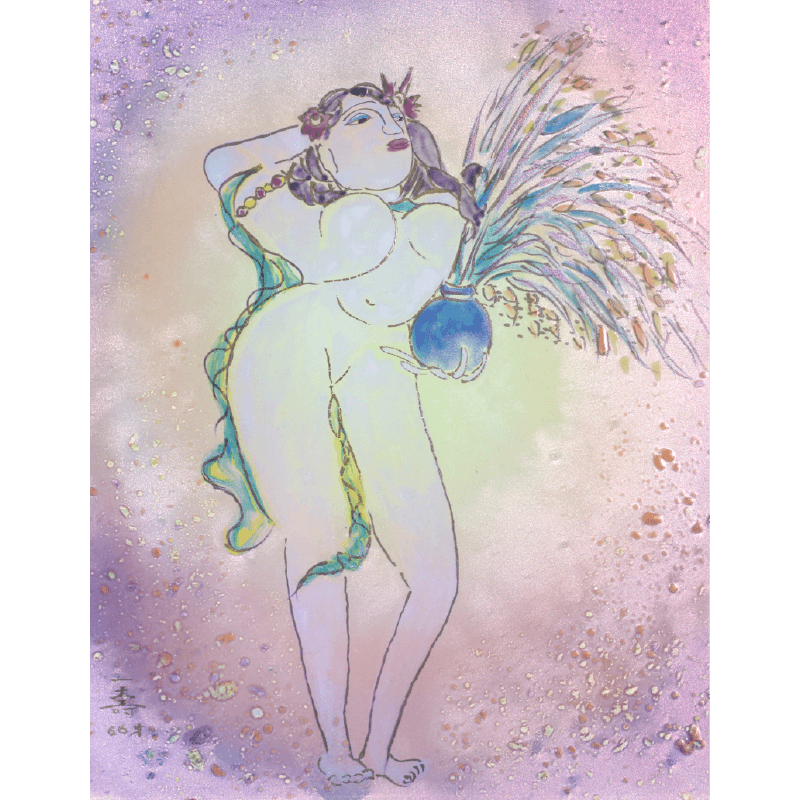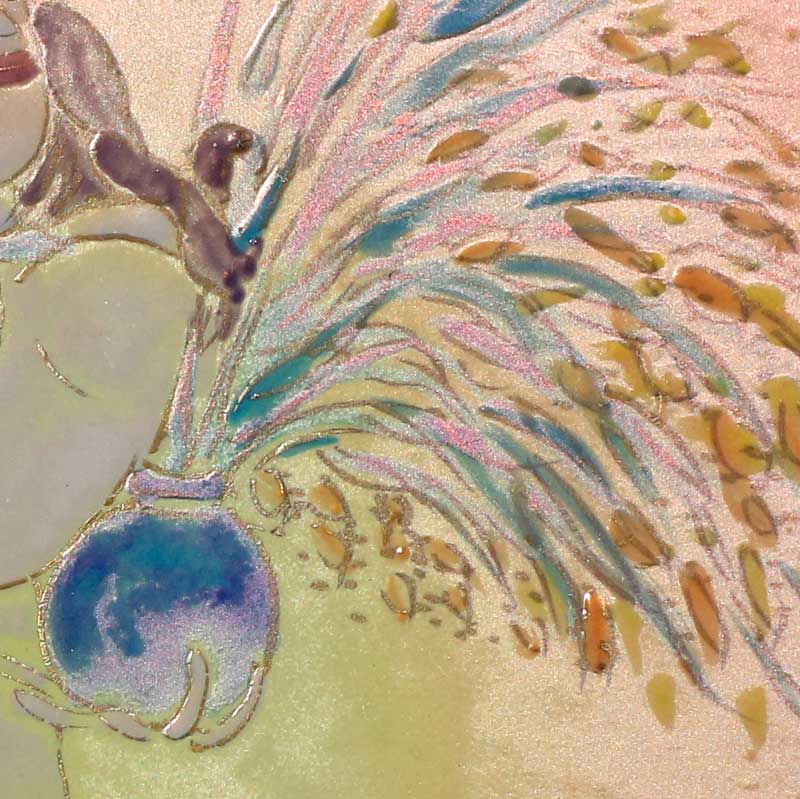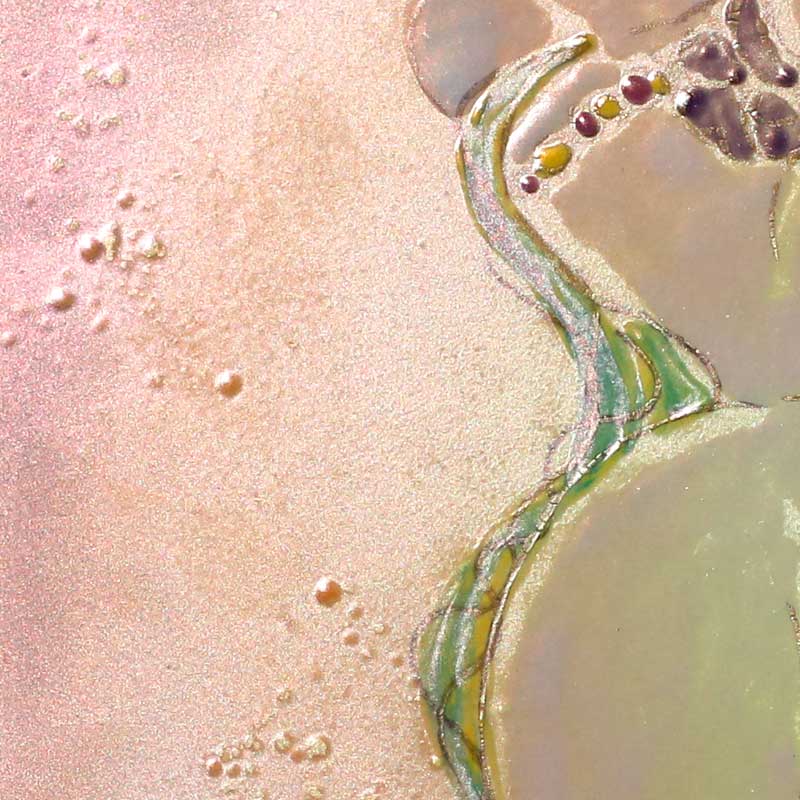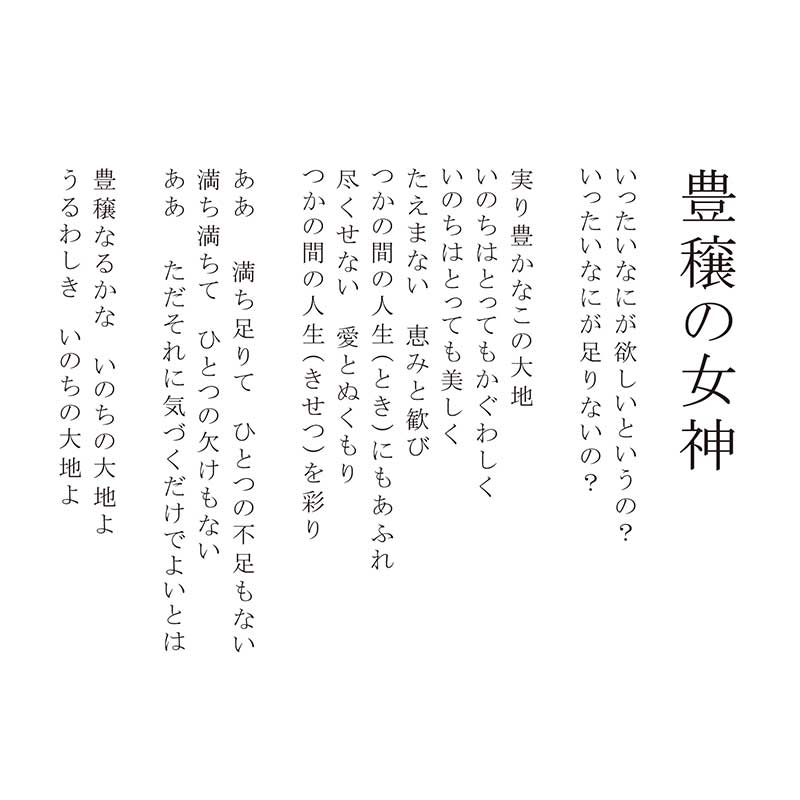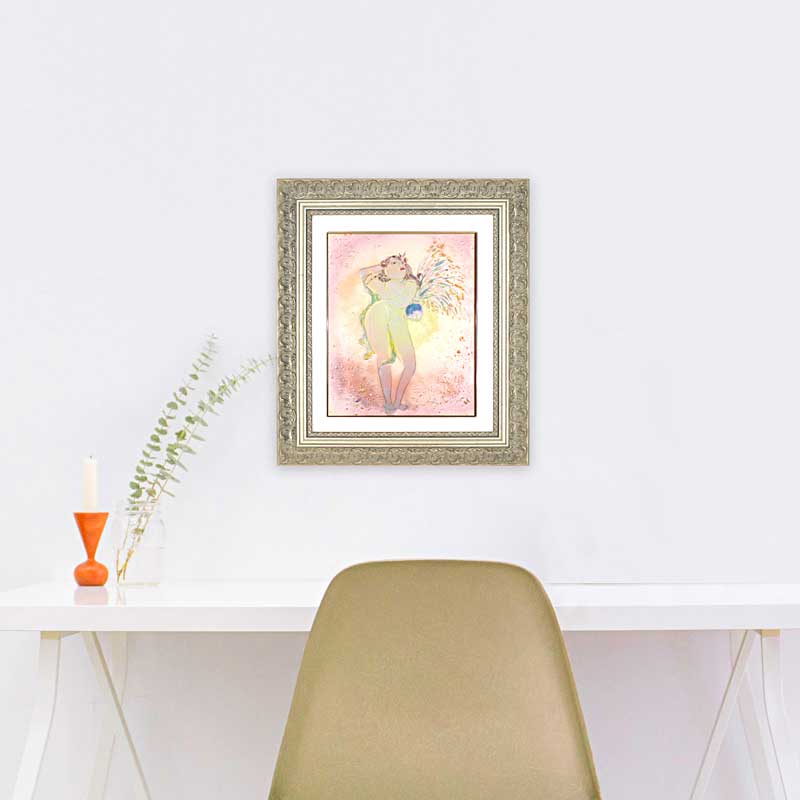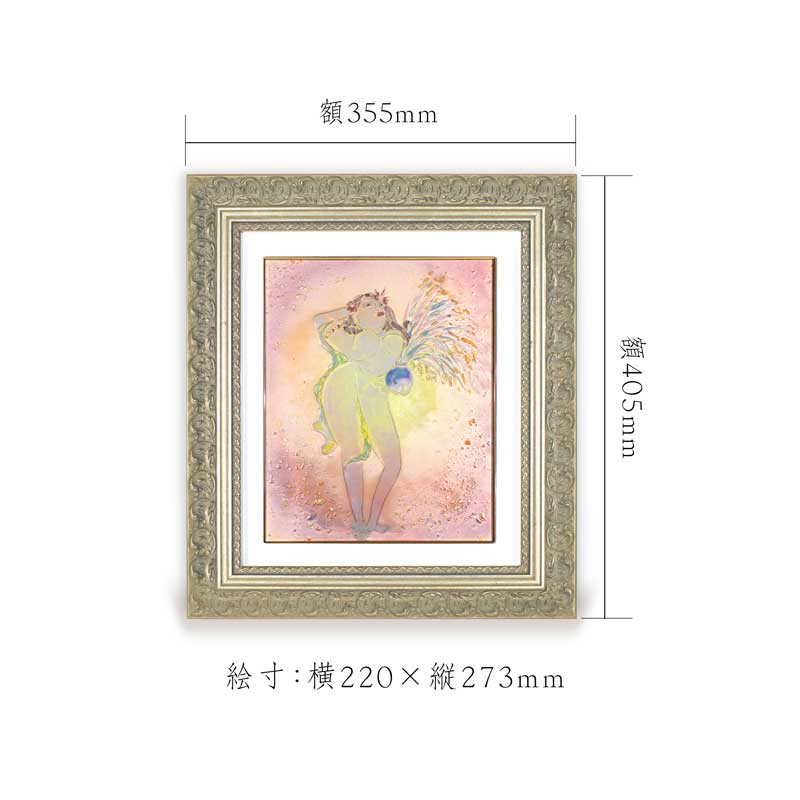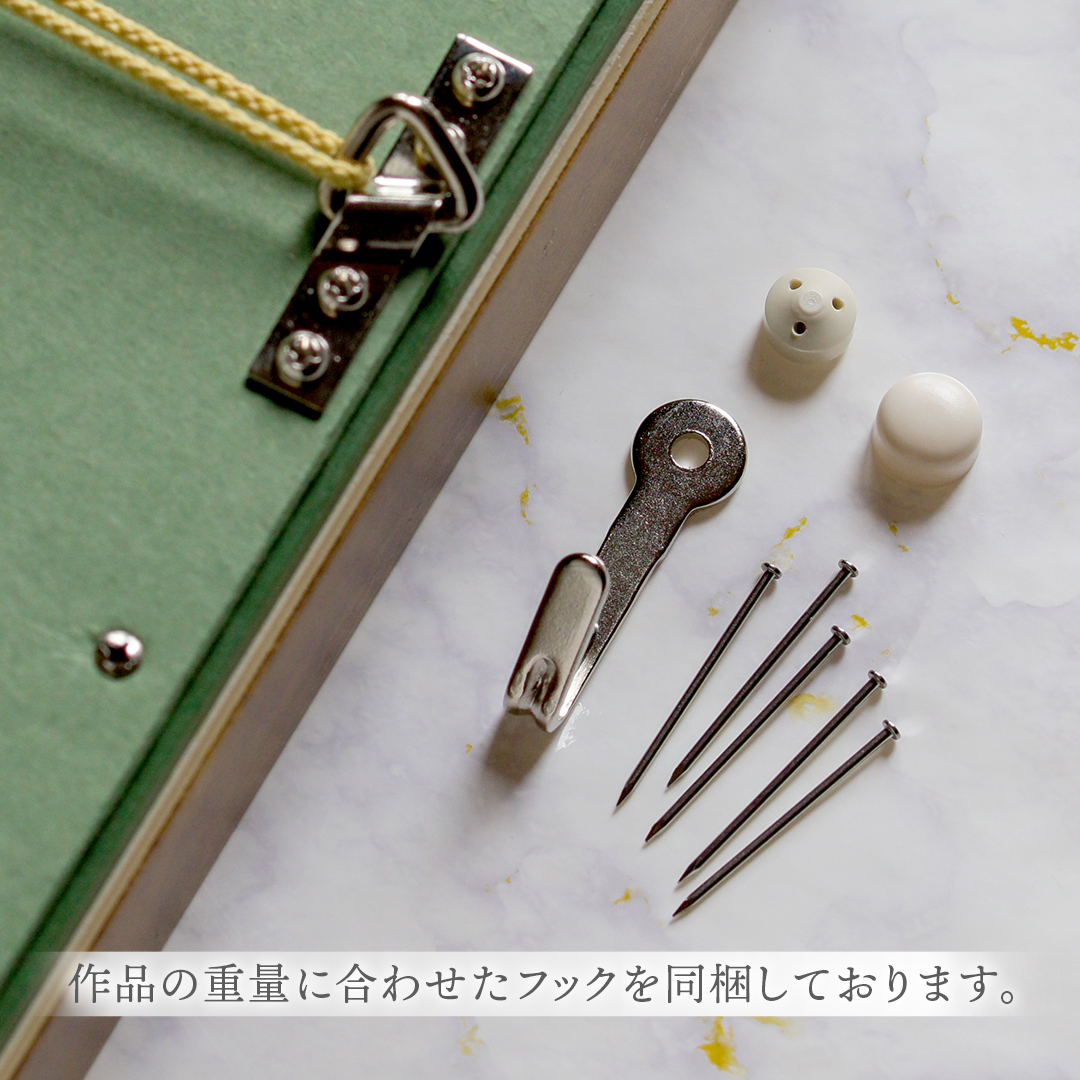 [60th birthday commemorative work] Tosaiga "Hohjoh no Megami"
A addition "Hohjoh no Megami", a commemorative work for the artist's 60th birthday, to our Tosaiga!
For the creation of this work, Kazuhisa Kusaba freely and directly painted on a ceramic panel without a sketch, following his inspiration.
The colors and hues would seem different depending on the angle you watch.
Autographed by the artist.
Every Tosaiga work is handcrafted to be the same as no other pieces. Thus the actual product is not exactly the same as the image given. Enjoy the unique beauty.
"Tosaiga", it started from the idea of painting on a porcelain panel.
Although it was said to be impractical and reckless, I never gave up and kept trial and error.
And finally, Tosaiga has been established to be widely admired as the original new art.
I turned 60 years old in 2020. 
In Japan, the 60th birthday has an important meaning to be gorgeously celebrated. We call it "Kanreki", which signifies "complete a calendar of a 60-year cycle to begin a new one". In other words, it is the turning point to be reborn.
I have always so desperately and earnestly tackled "the present" without any room to dwell or ponder on the past until I reached this turning point. Now, I am looking back on my 60 years with deep emotion.


The over 30-year history of Tosaiga, from prenatal to the present, can be said to be the trajectory of my life.
At this significant point of Kanreki, I decided to regain my nature, or originally what I am and what I long for. There I went back to my basics and completed new works on the theme "longing for sparkles".
"Jizai (at will), Kagayaku Sekai (the shining world)"
This is the fresh theme of my new life starting from Kanreki, and at the same time, the eternal theme of my art and life.
I hope you can find and enjoy the "sparkles" of the Tosaiga work that I created as a new frontier at the turning point of my life.
Tosaiga artist, Kazuhisa Kusaba
[Notes]

◆About delivery time
Please note that it takes about 1 to 2 weeks for delivery after ordering.

◆About frame
The frame for this work is not necessarily the same as the image on this page.
The item we actually offer is the same in hue but might have a slightly different design.

◆About color
The color and the texture of the actual product might be marginally different from the image you see depending on the monitor, OS, or browser you use.

◆About our Tosaiga and replica
Our Tosaiga pieces and replicas are carefully produced one by one.
Please note that requests to purchase or to return our items are not acceptable.