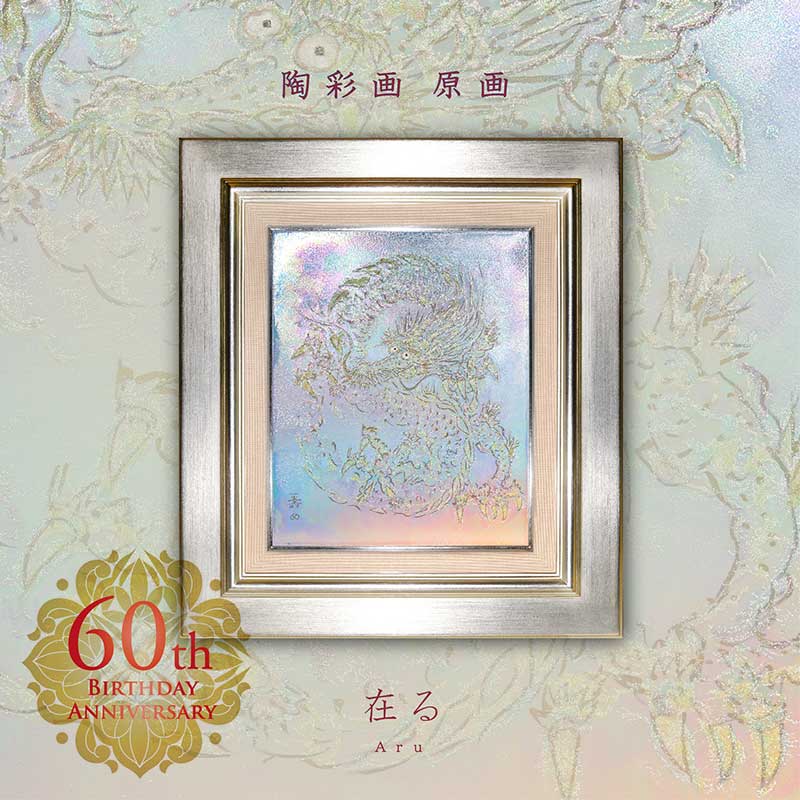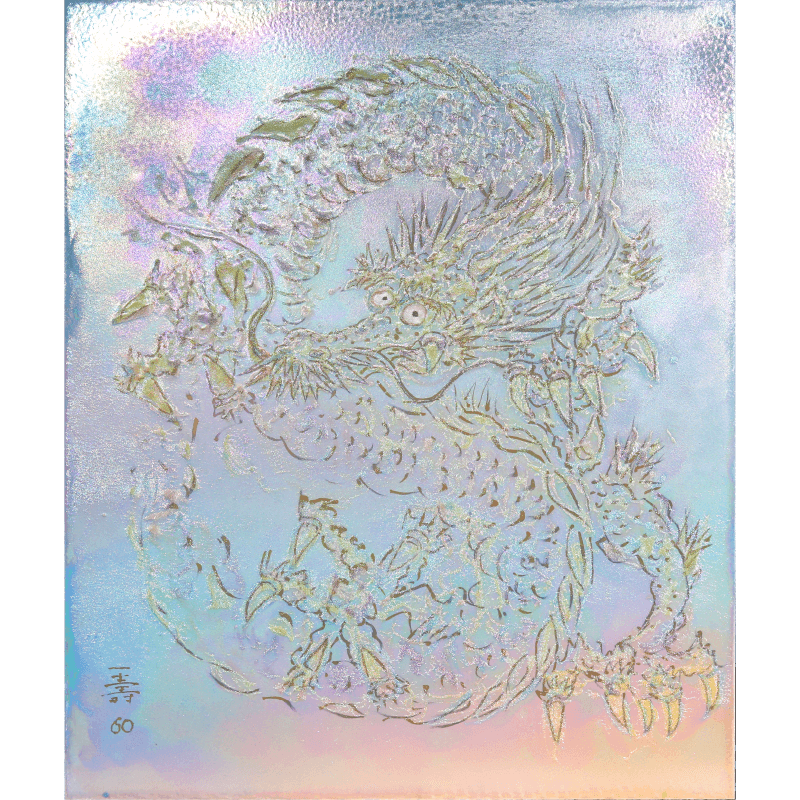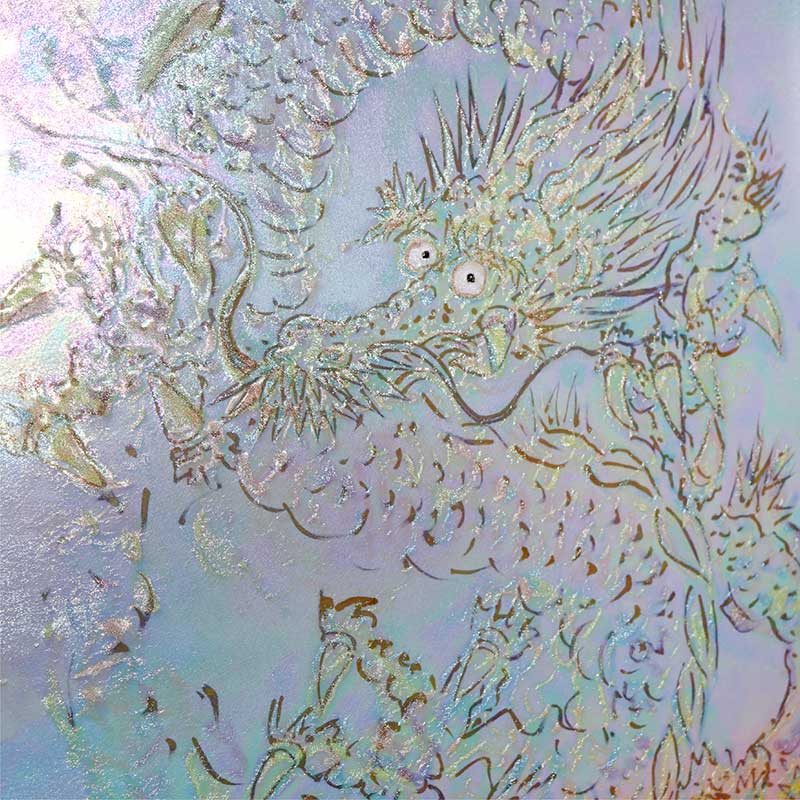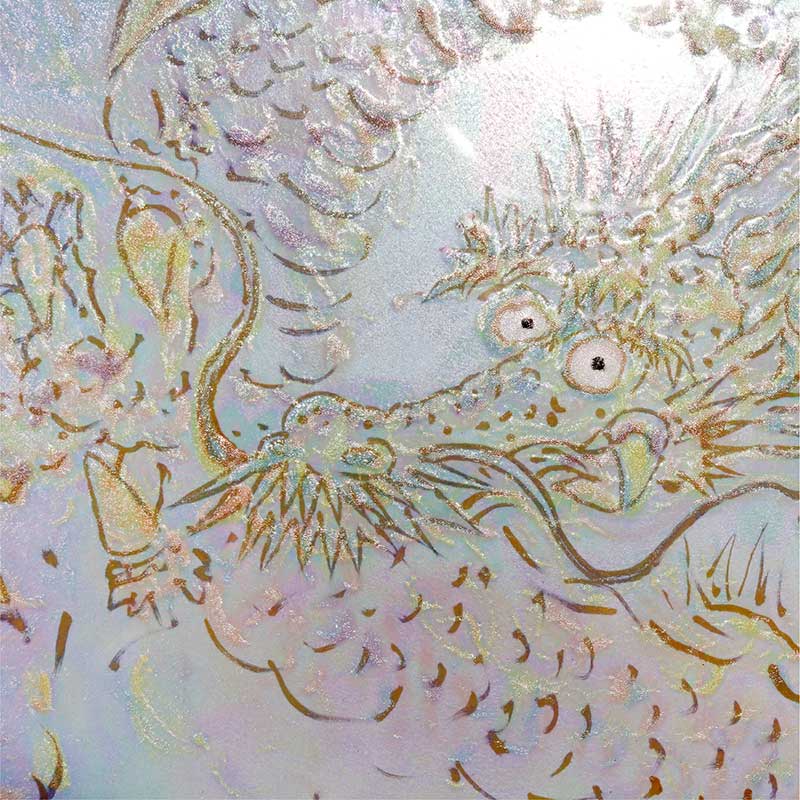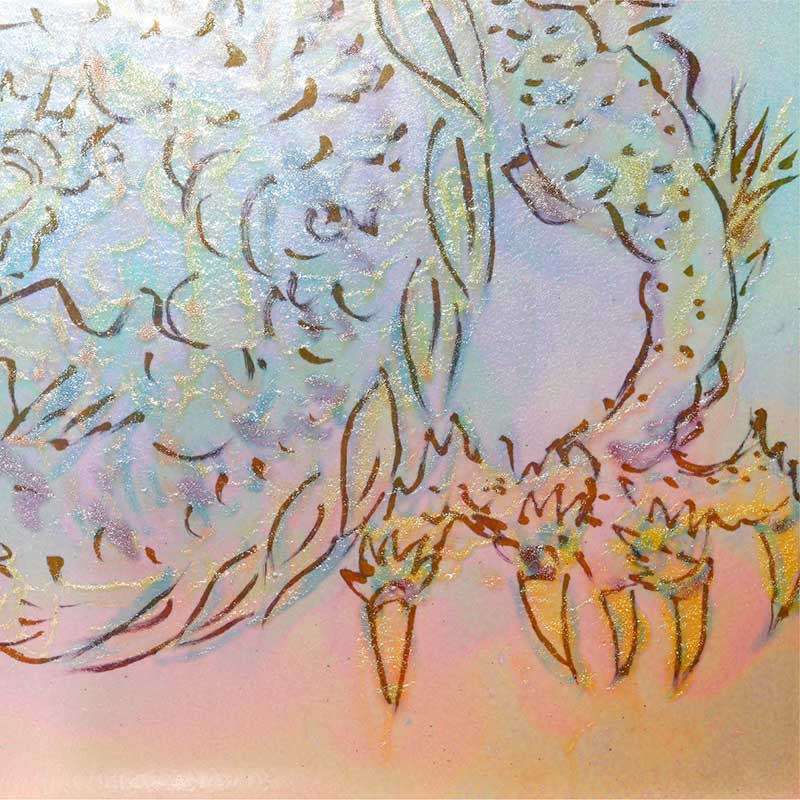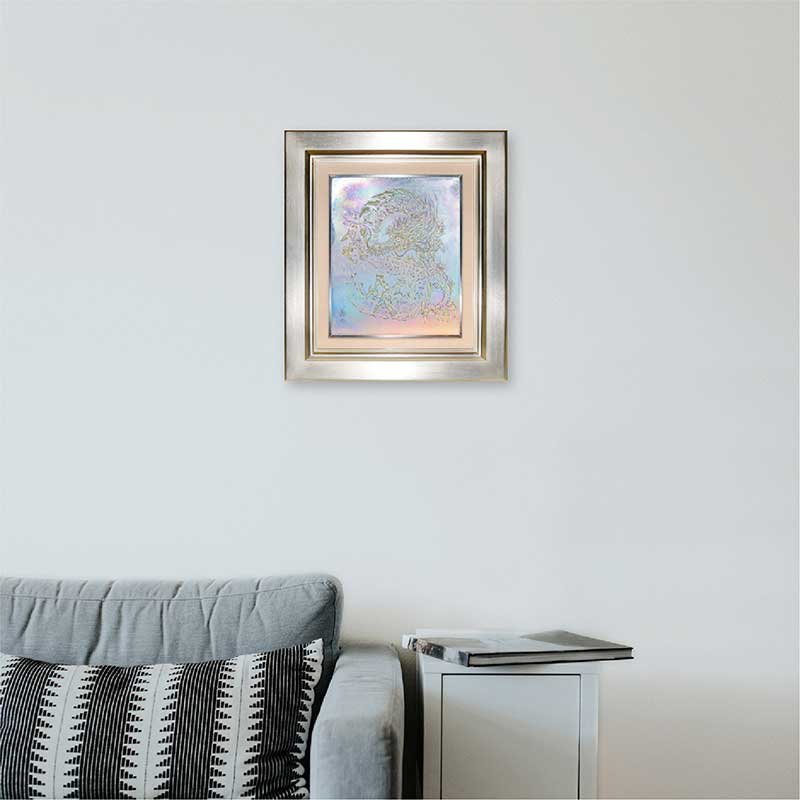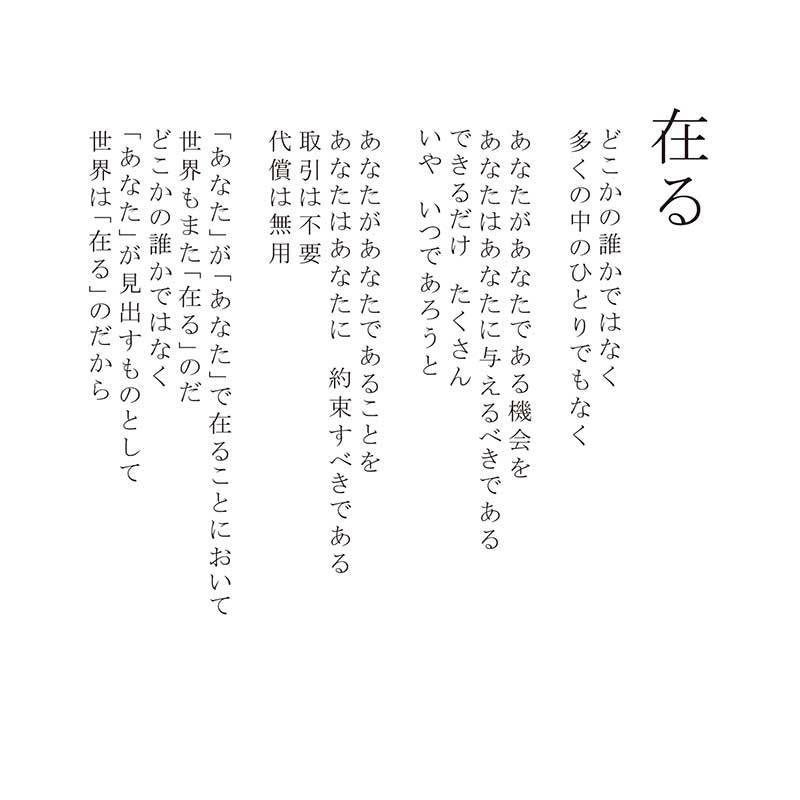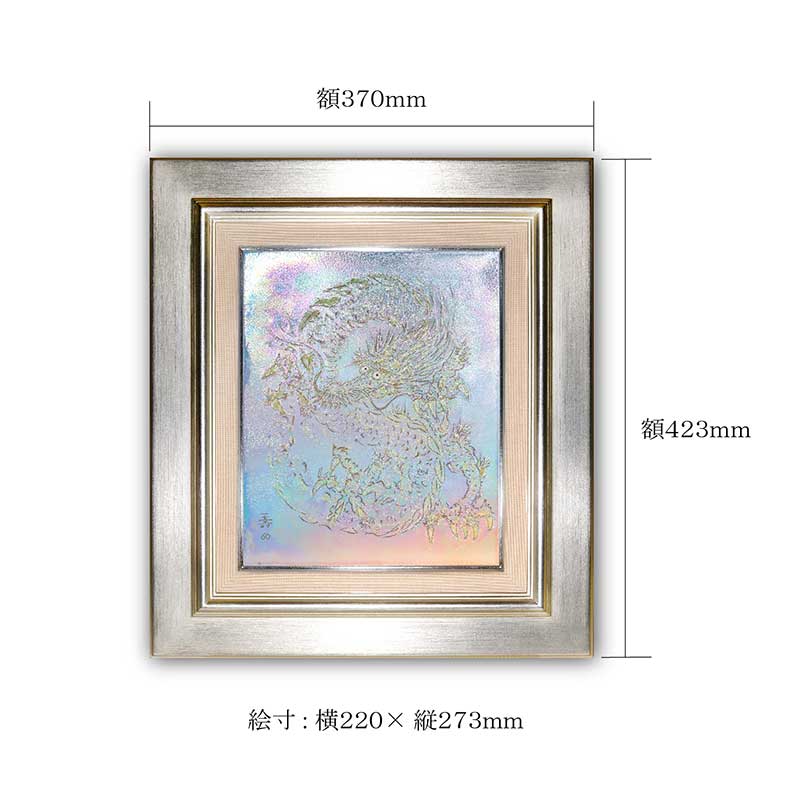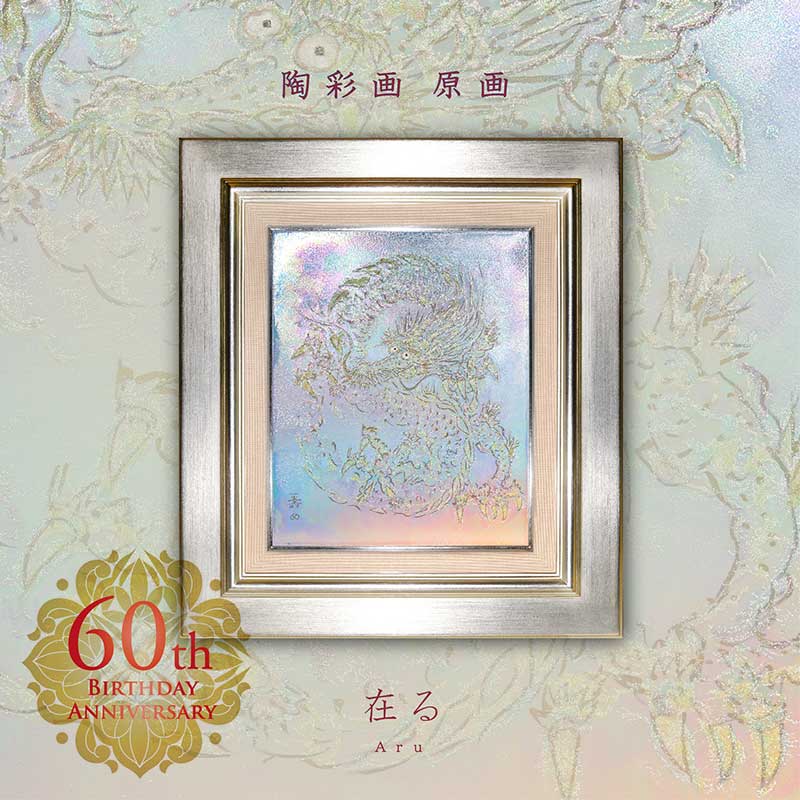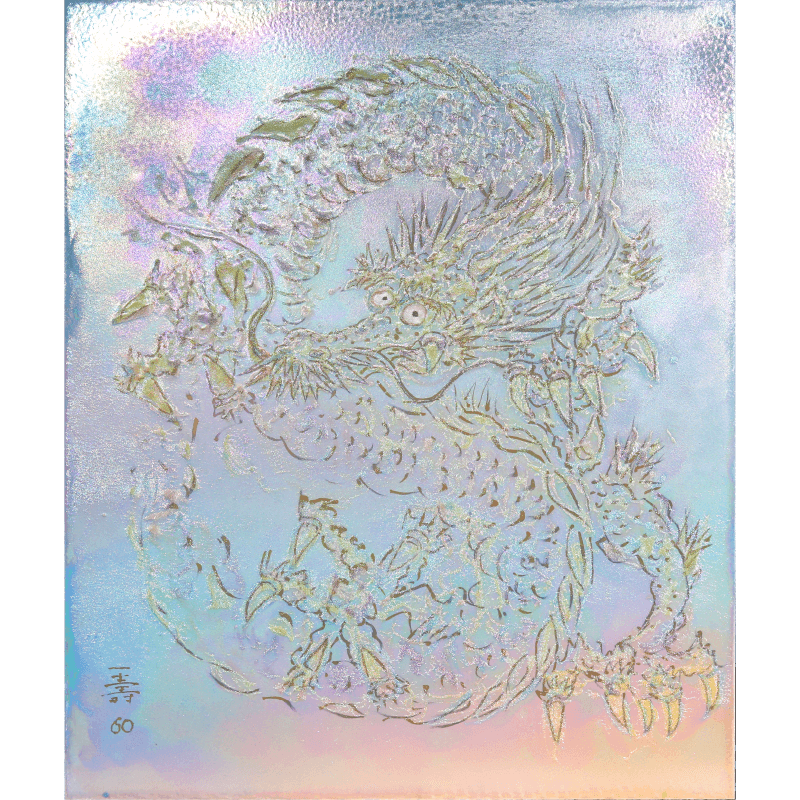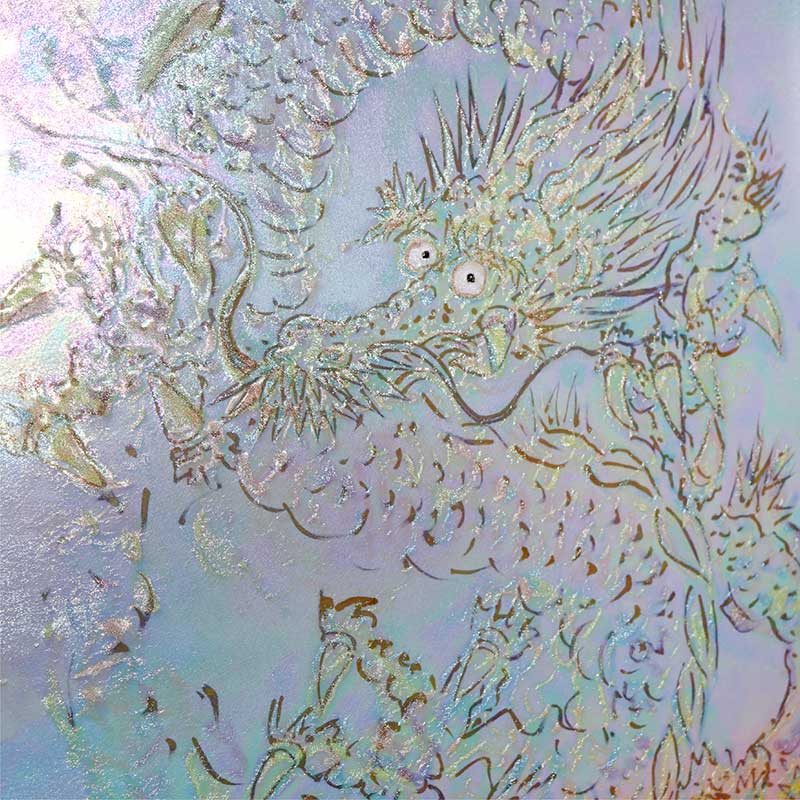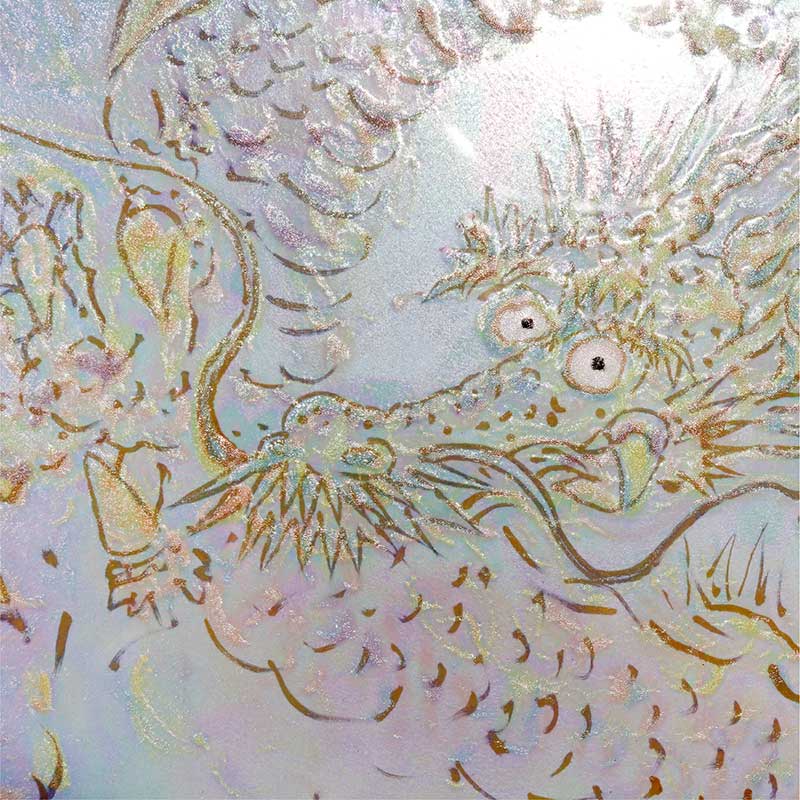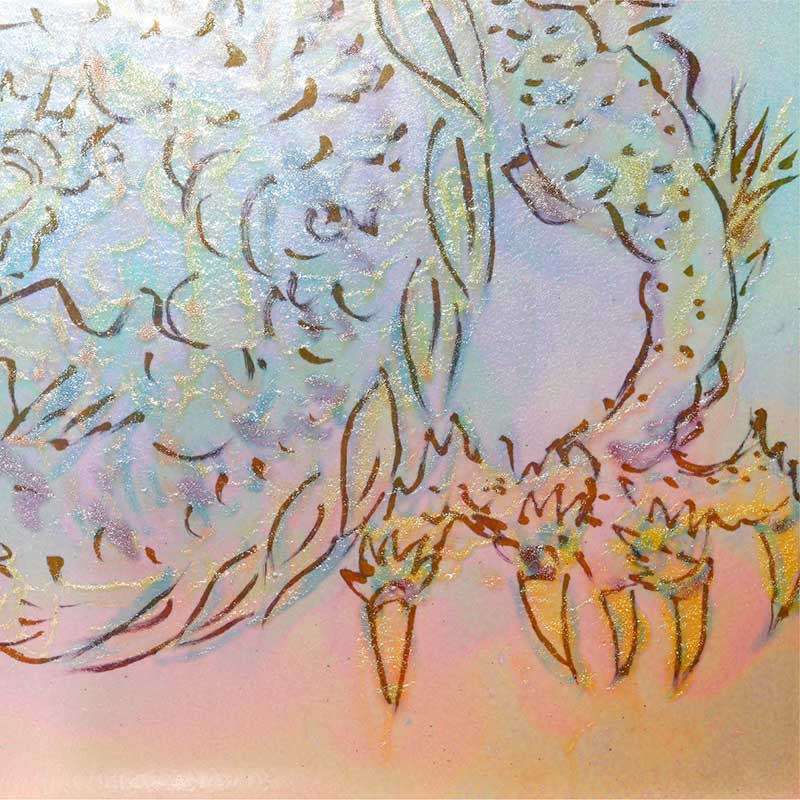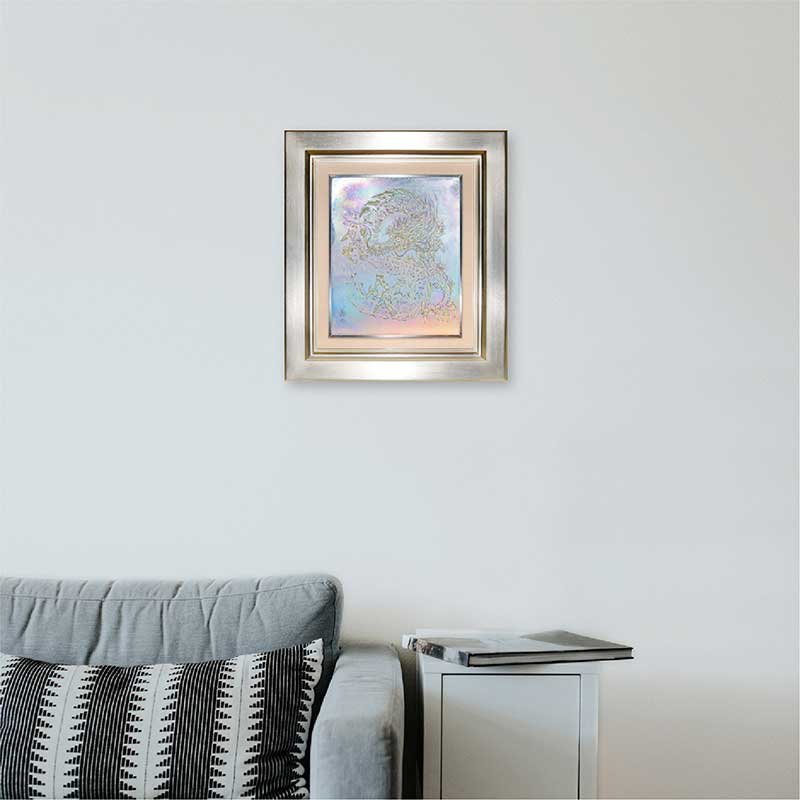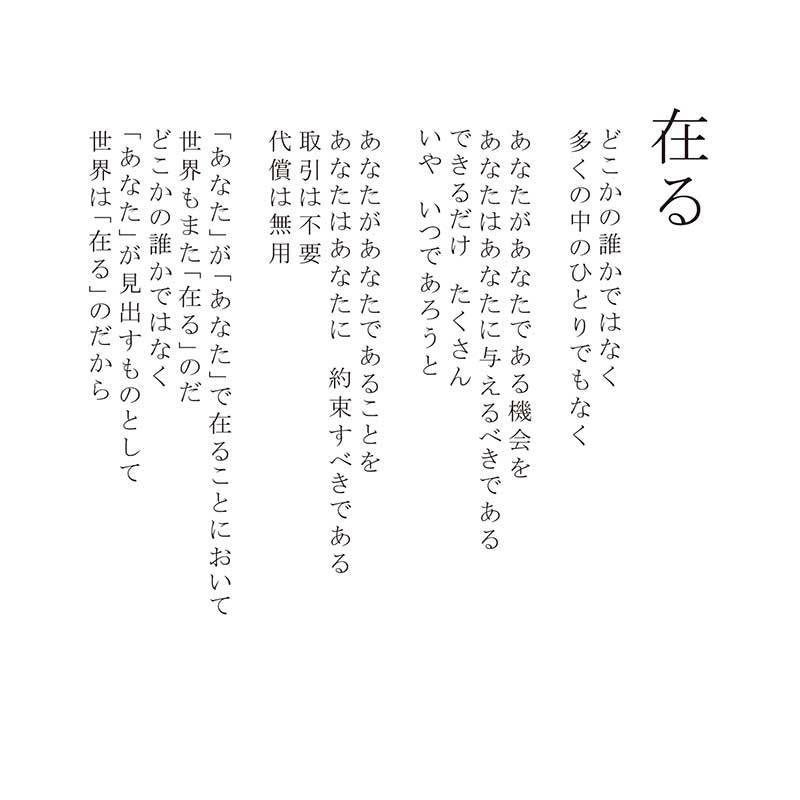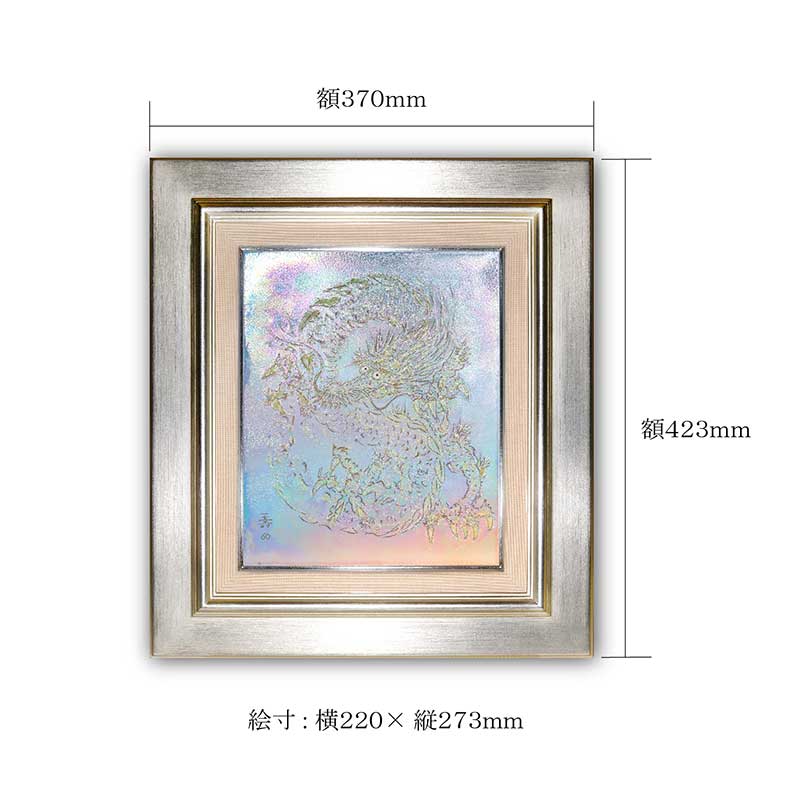 The trajectory of my 30 year path in ceramic painting is basically the same to the trajectory of my life.  And now, I have began to refresh myself, or originate anew, and have completed new works on the theme of "longing for brilliance".
"Free and shining world"
The calendar has returned, and it is the first eternal theme of my new life.
I hope you will feel the "brilliance" of my Tosaiga ceramic paintings that I created as a new frontier, at the turning point of my new life.
Tosaiga ceramic painter  Kazuhisa Kusaba
備考

◆About the frame

The frame displayed is the one use at the time of production.  We use the same colors, but the design of the frame may differ.

◆About the color matching

Regarding the color and texture of the work, the color you are viewing and the actual color may differ slightly, depending on the  monitor, OS, and browser used. Thank you for your understanding.

◆About the works

Since our works are carefully produce, including Tosaiga and their replicas, one by one for those important to us, and those we would like to continue to have a relationship with, we do not accept negotiations