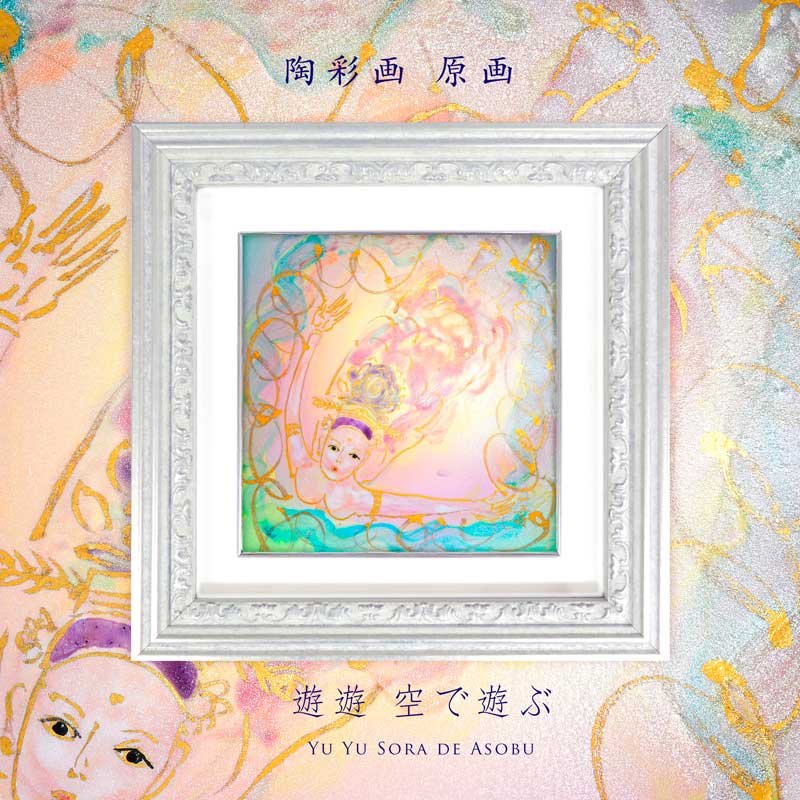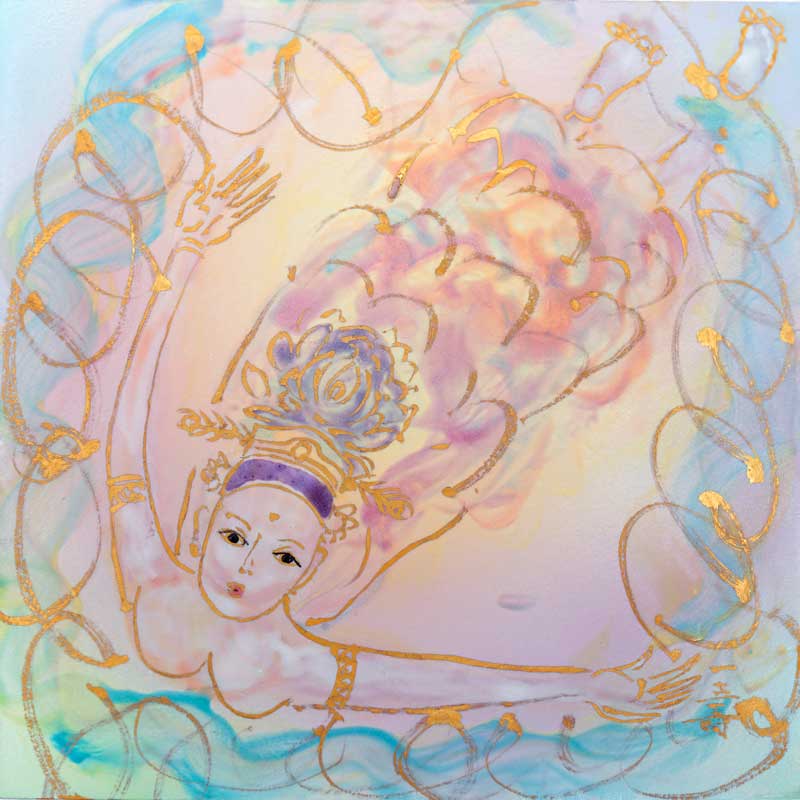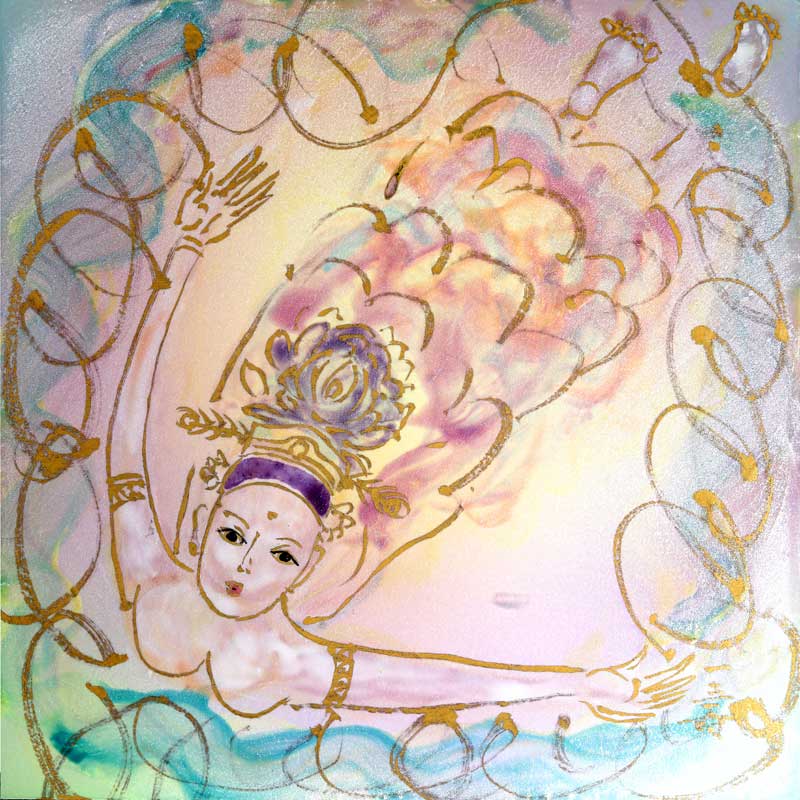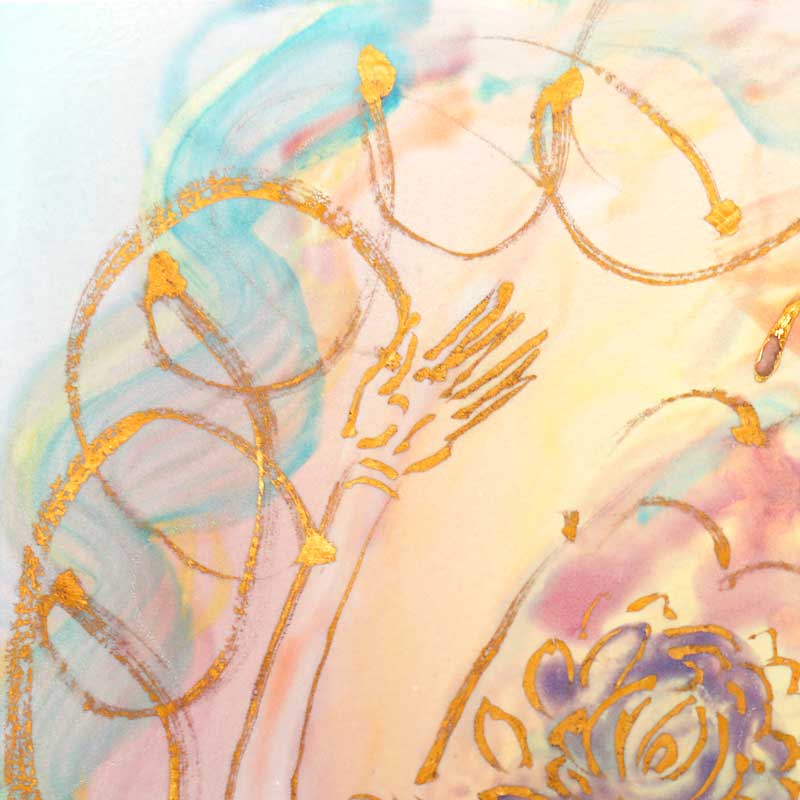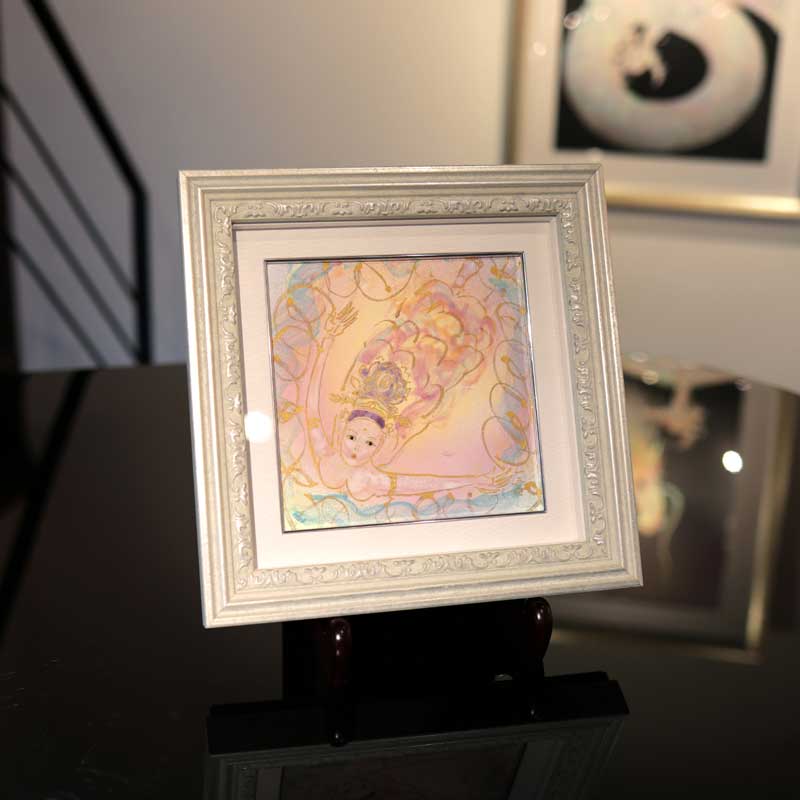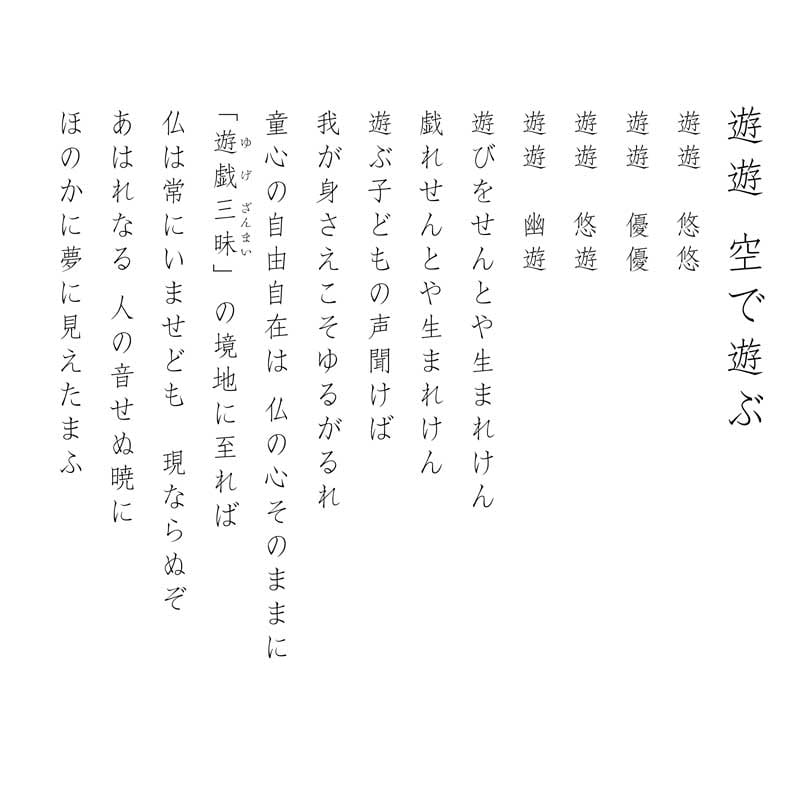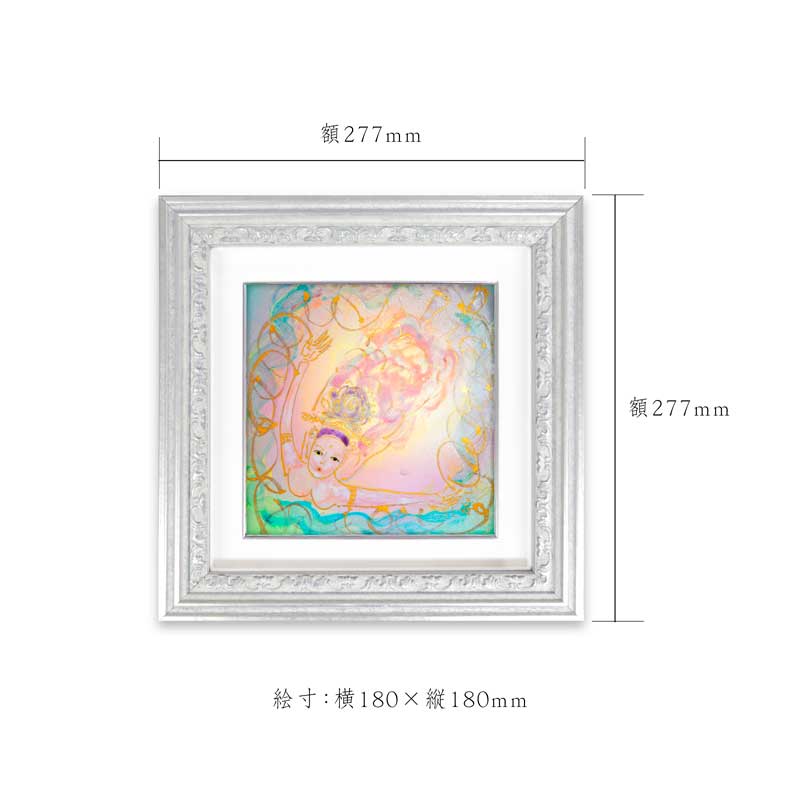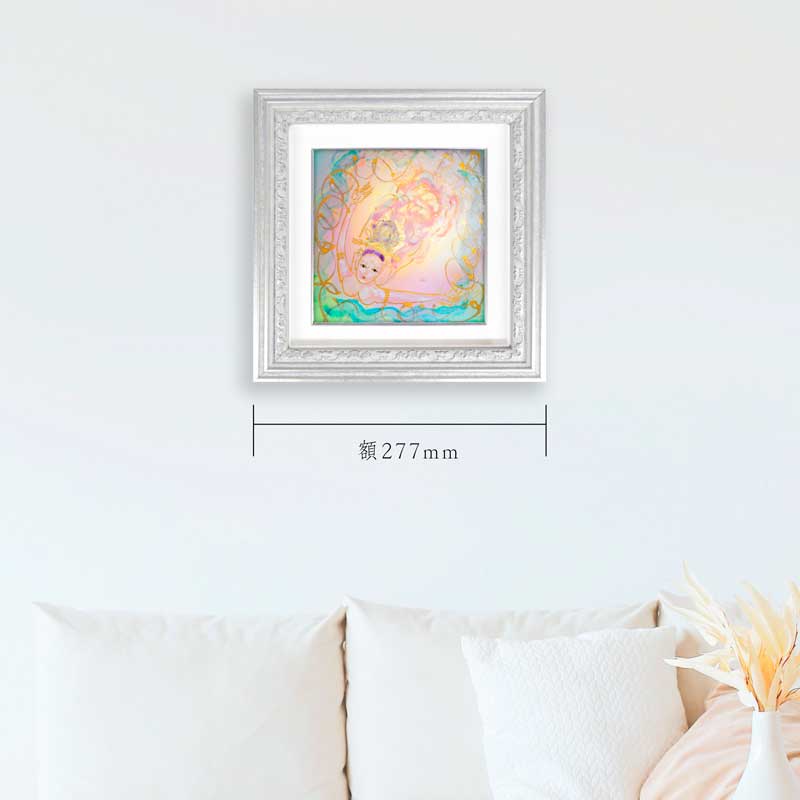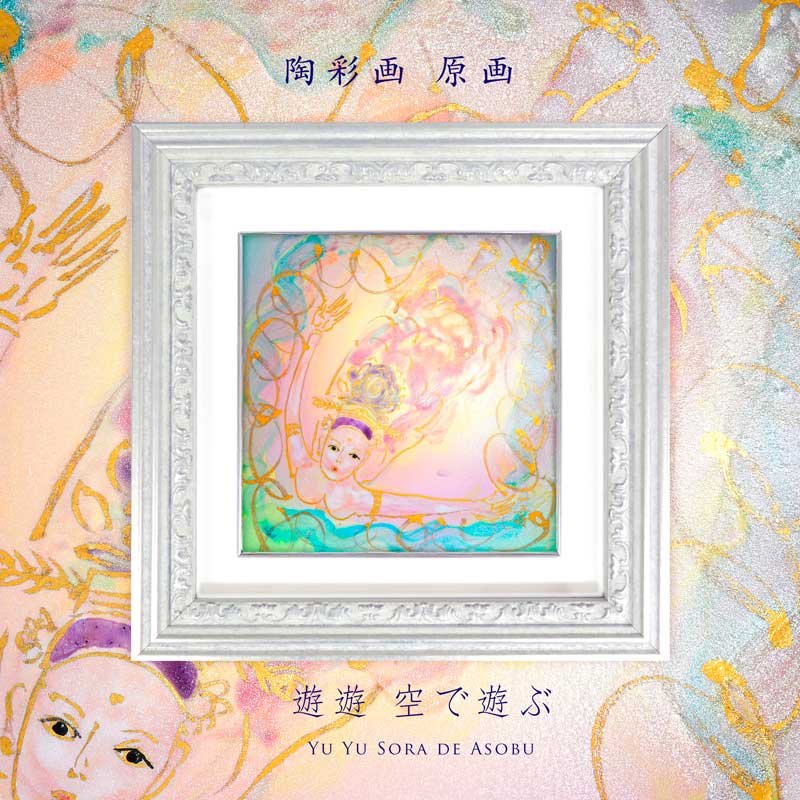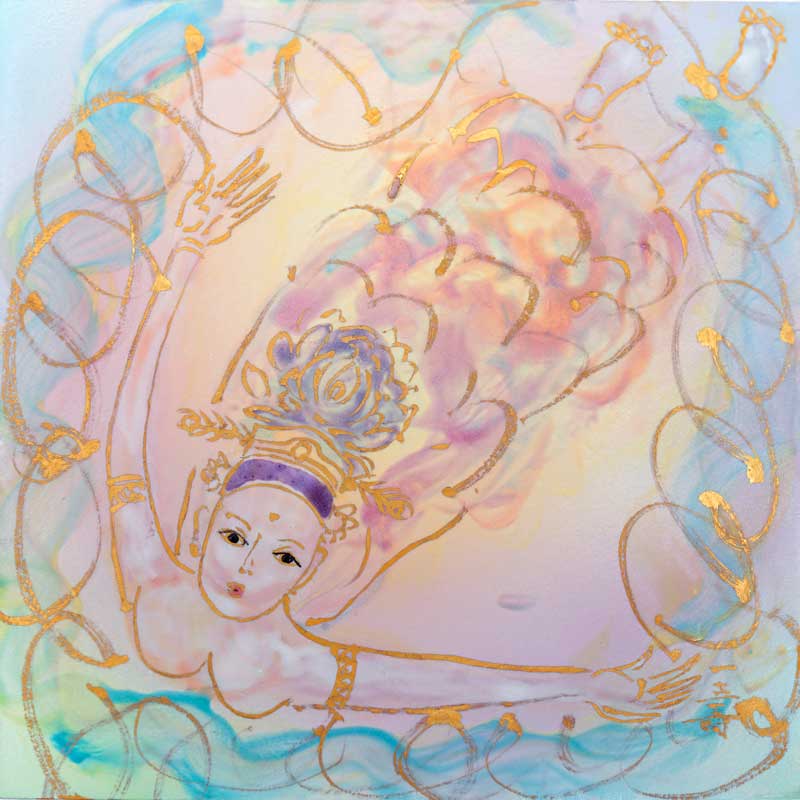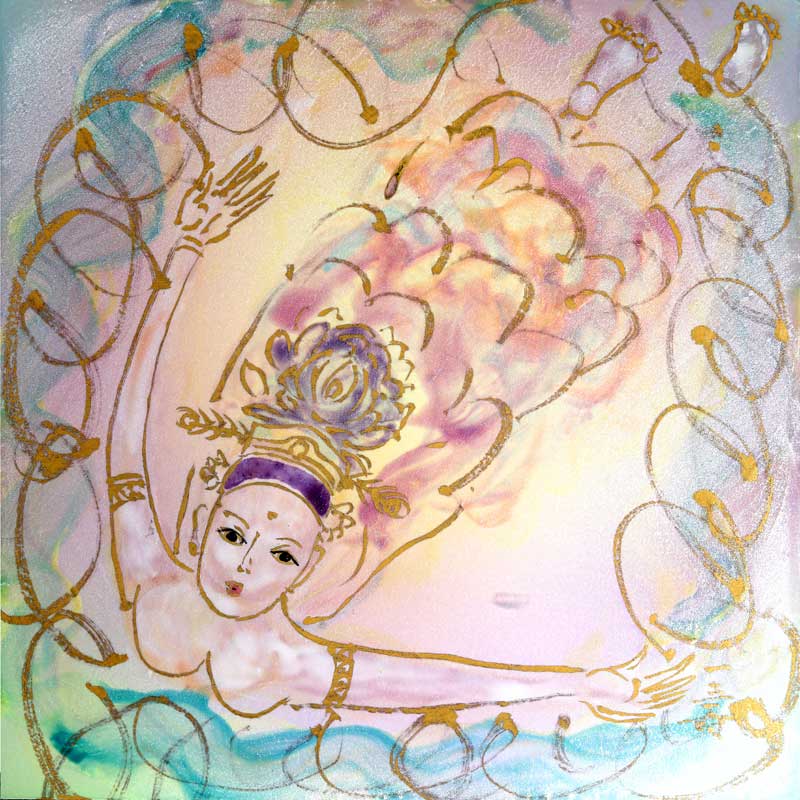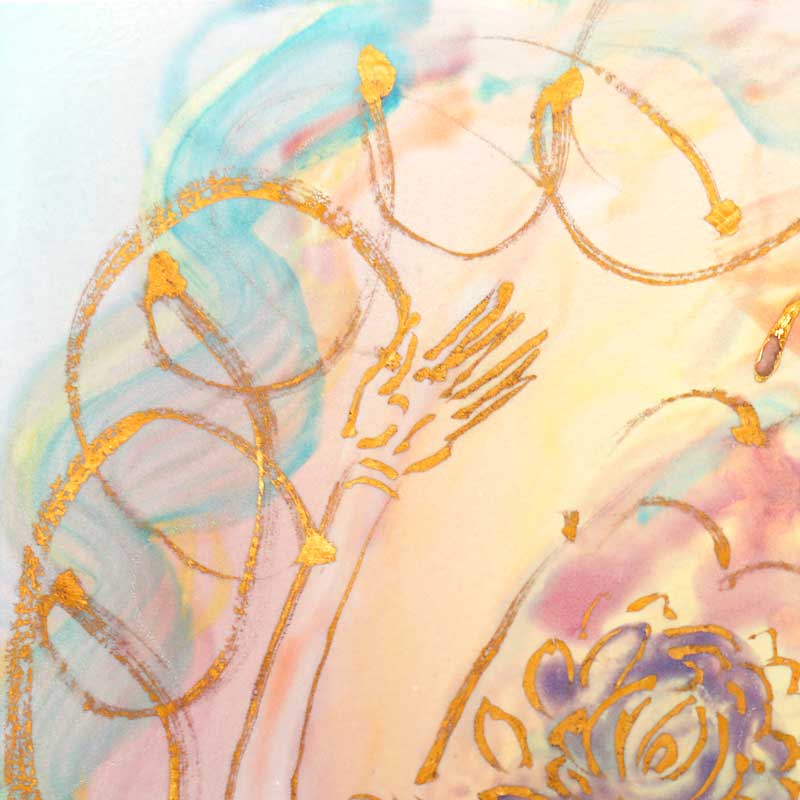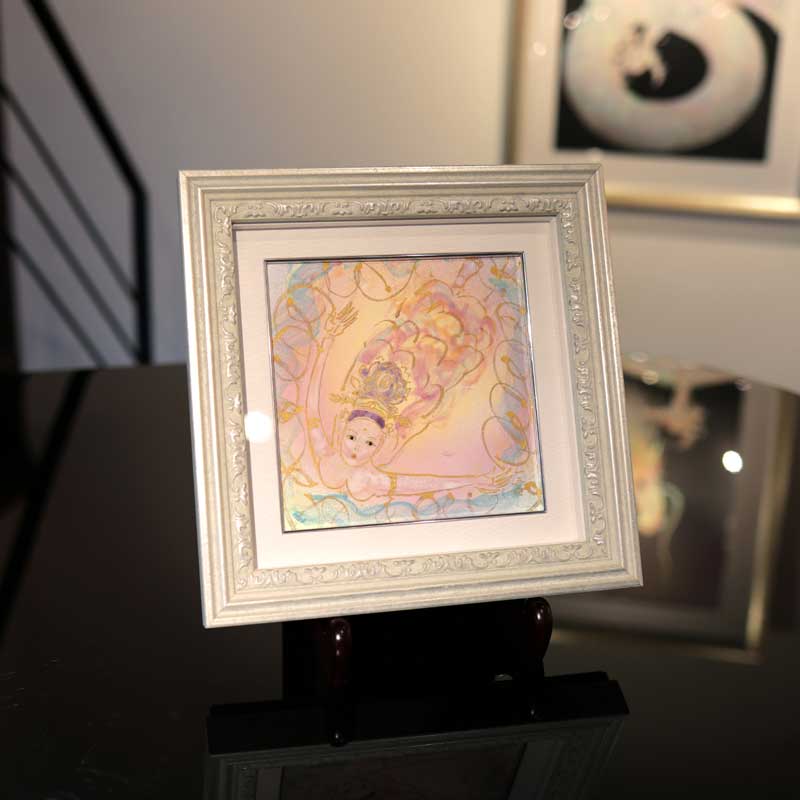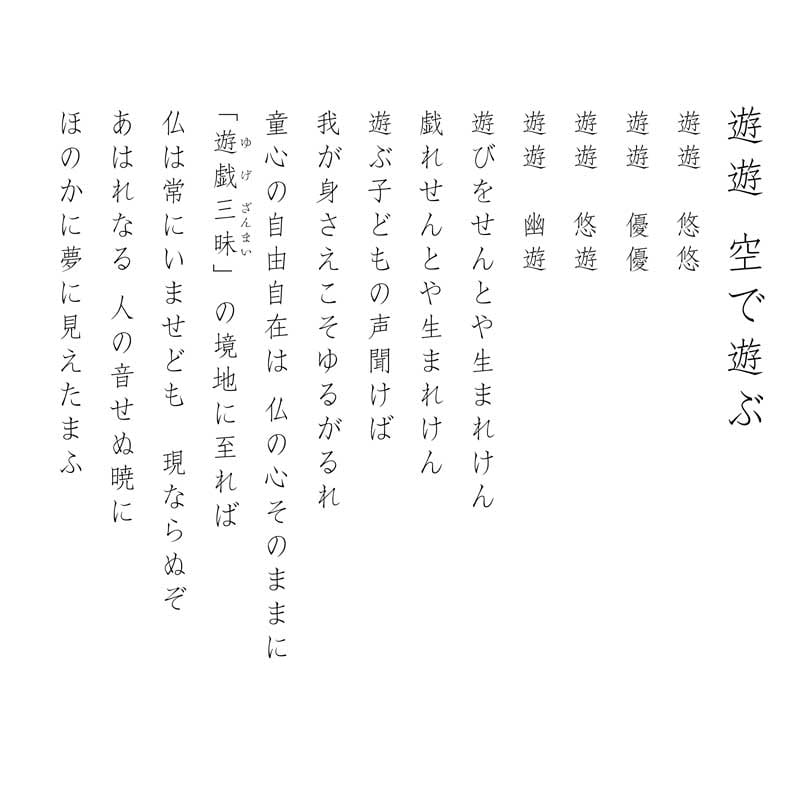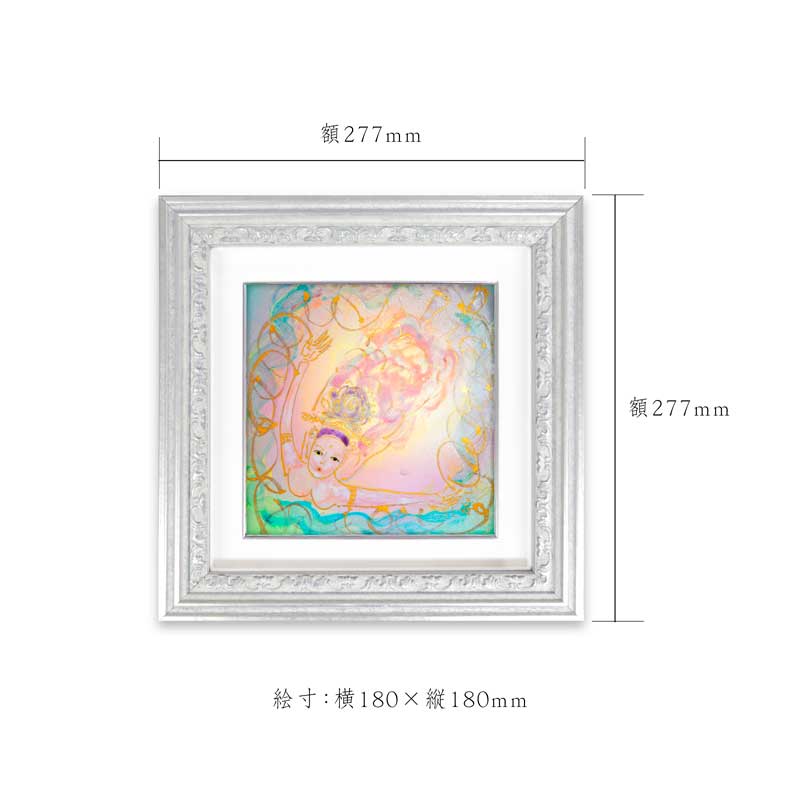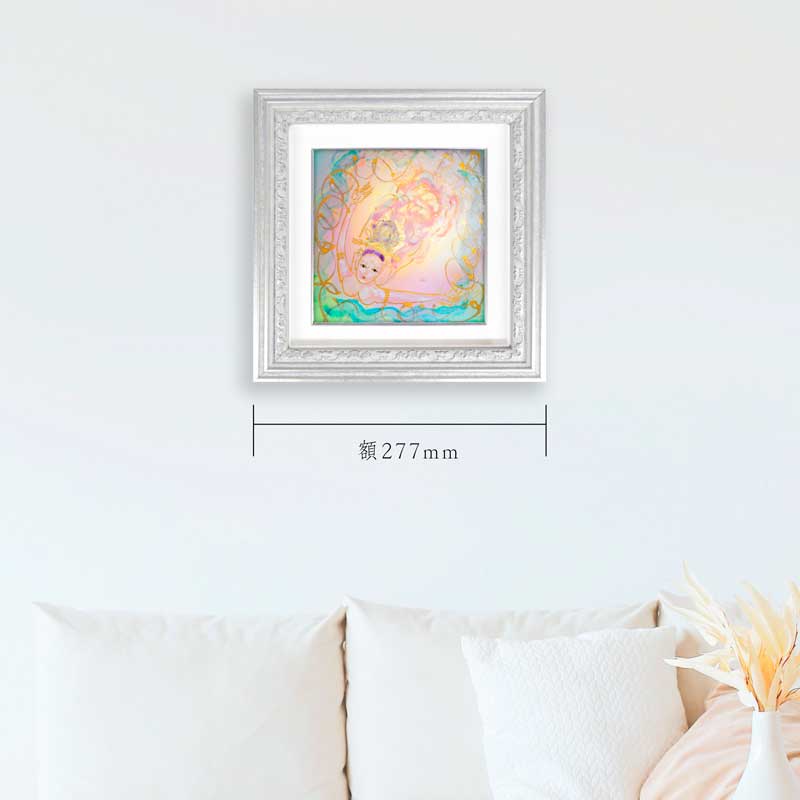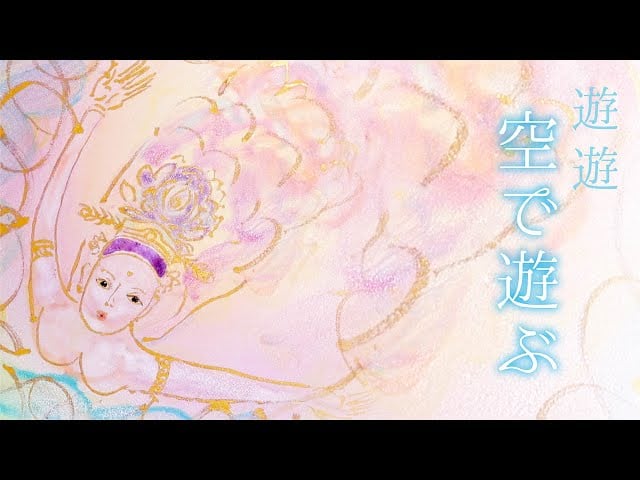 Tosaiga ceramic painting "Yu Yu Sora de Asobu"
The Tosaiga ceramic painting "Yu Yu Sora de Asobu"
It is a work that Kazuhisa Kusaba painted on a ceramic without a draft sketch, with the inspiration raw, and as it is. The color changes seven different hues depending on your viewing angle.
The work will be autographed by the artist.
Please enjoy this once-in-a-lifetime art piece.
Sparkling colors.
"Throbbing brilliance".
Longing for unseen brilliance, the new challenge is finding that fluttering brilliant glow.  I named it "Sparkling colors".  In the world of glass, Roman glass used by the ancient Romans was buried underground for 2000 years.  This rarely excavated ware had accidentaly combined with metals in the soil, giving a phenomenal silvering effect, whose surface shone in seven different shades. It's mysterious and radiant beauty fascinates and appeals the viewer.  Attempts to evolve this art of fire, which lacks historical literature, and create new ground in Tosaiga ceramic painting is finally taking shape.  Human skill, the ancient brilliance that awakens you from a place out of reach.  It is an unpredictable and once-in-a-lifetime work of fire.  I believe even if you never reach it, you can find new brilliance through longing and burning desire.  The challenge is a blessing simply because it is difficult.  May you continue along with a love of brilliance.
備考

◆About the frame

The frame displayed is the one use at the time of production.  We use the same colors, but the design of the frame may differ.

◆About the color matching

Regarding the color and texture of the work, the color you are viewing and the actual color may differ slightly, depending on the  monitor, OS, and browser used. Thank you for your understanding.

◆About the works

Since our works are carefully produce, including Tosaiga and their replicas, one by one for those important to us, and those we would like to continue to have a relationship with, we do not accept negotiations