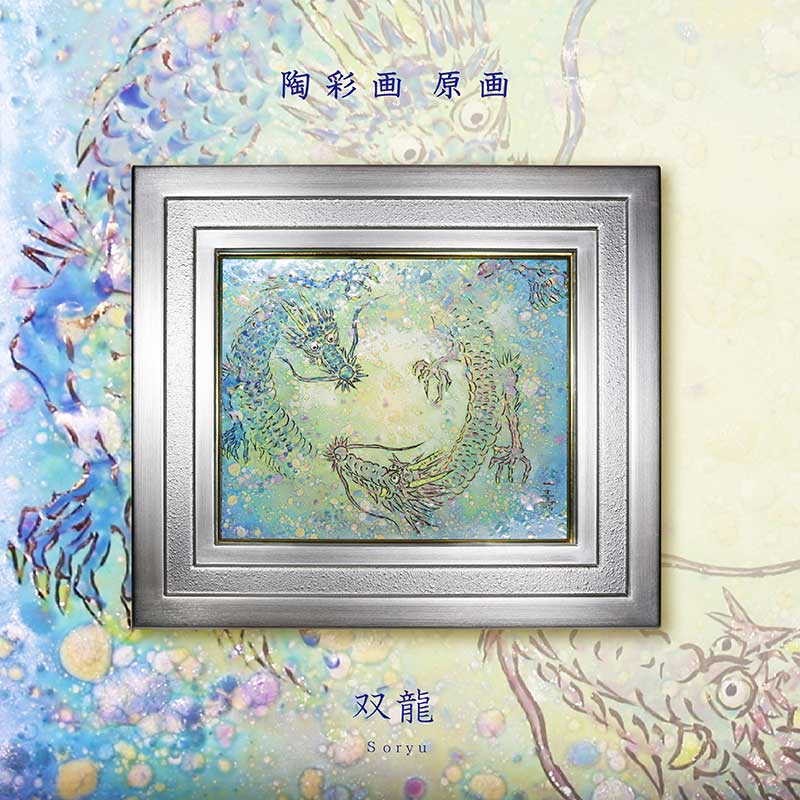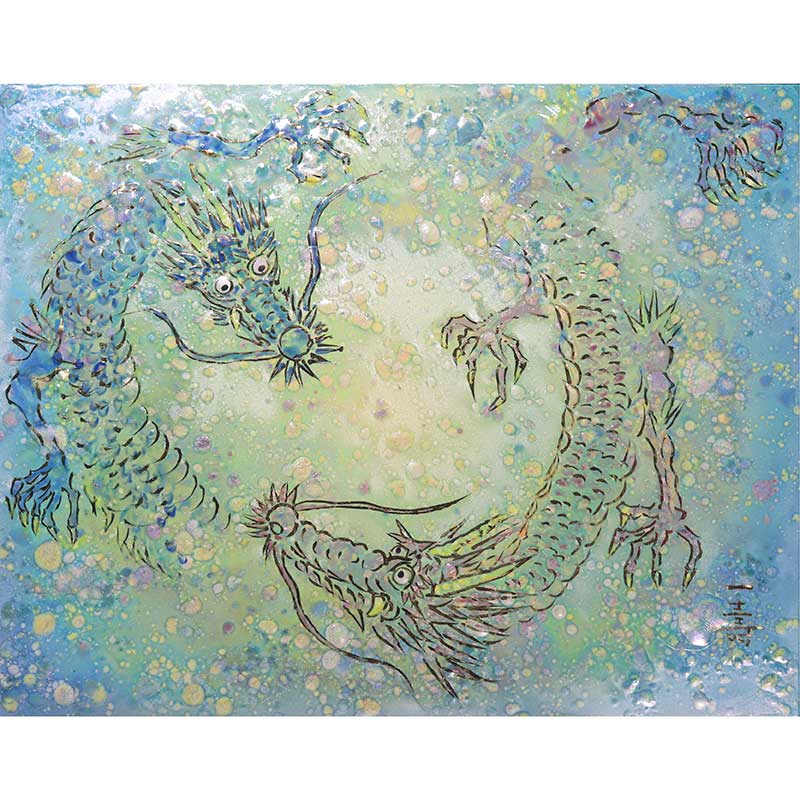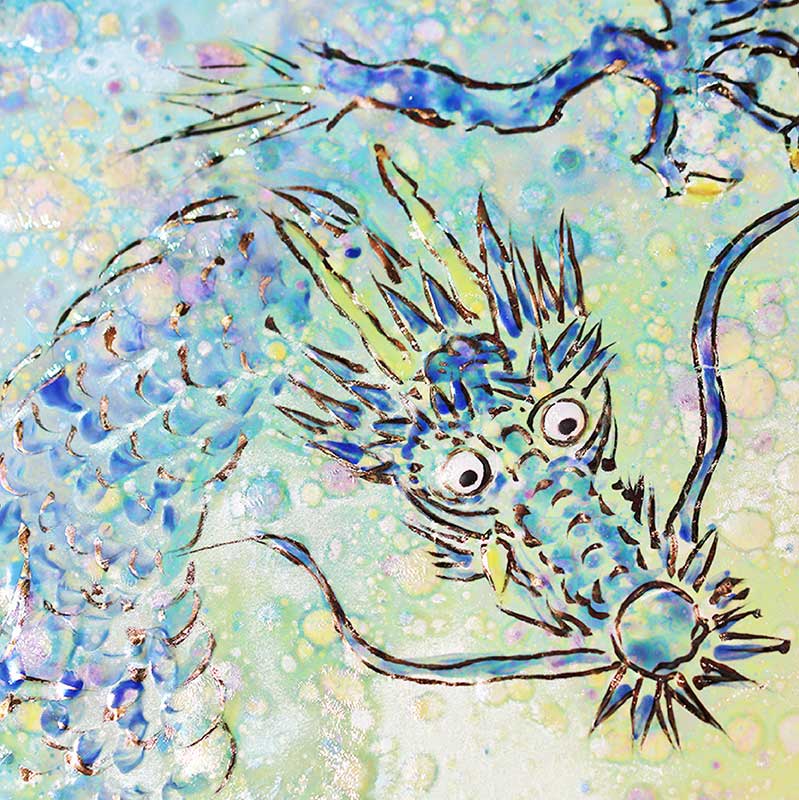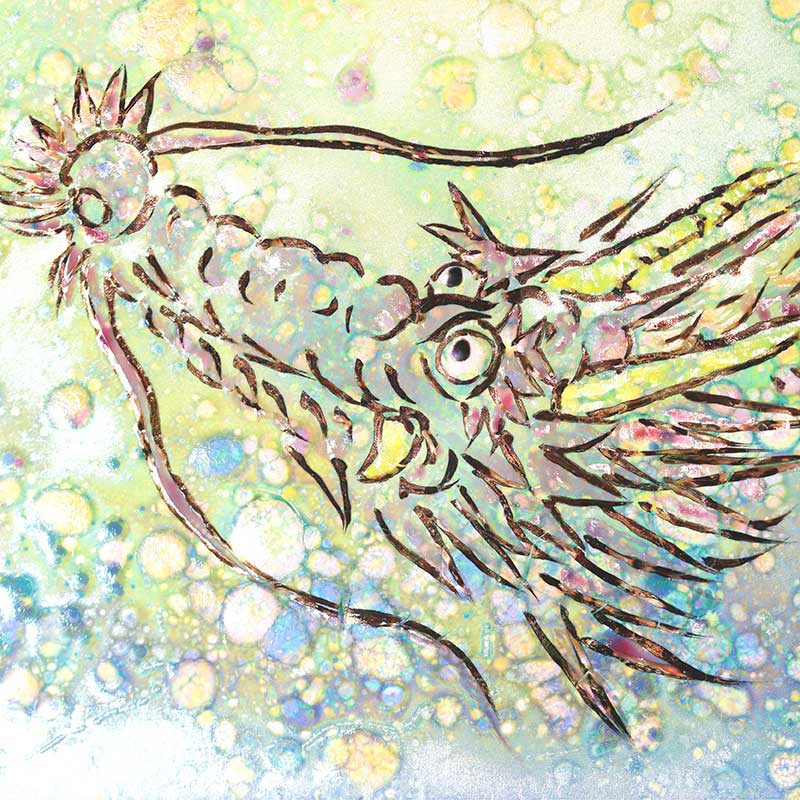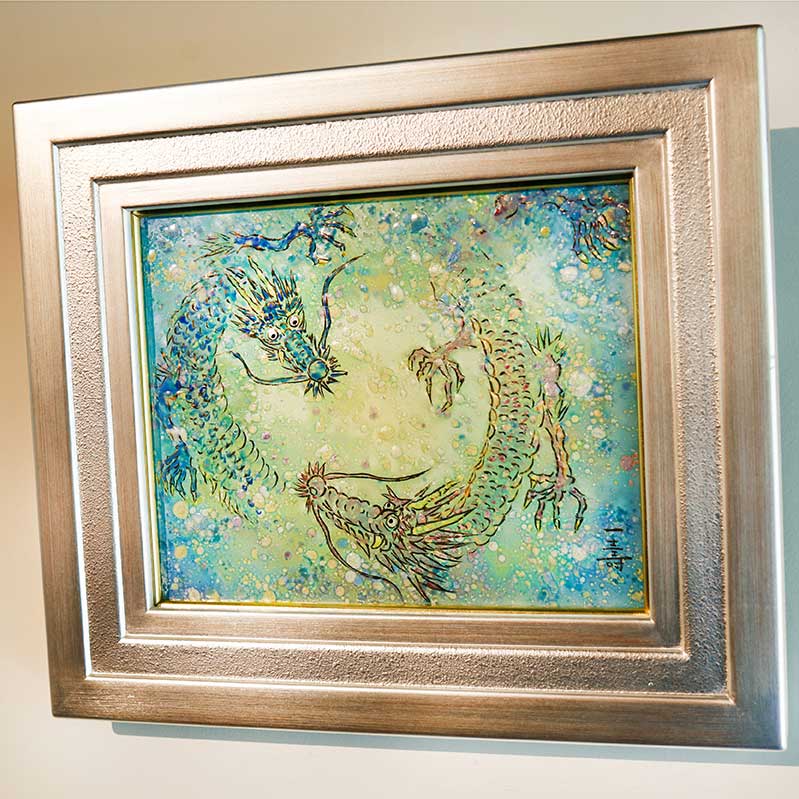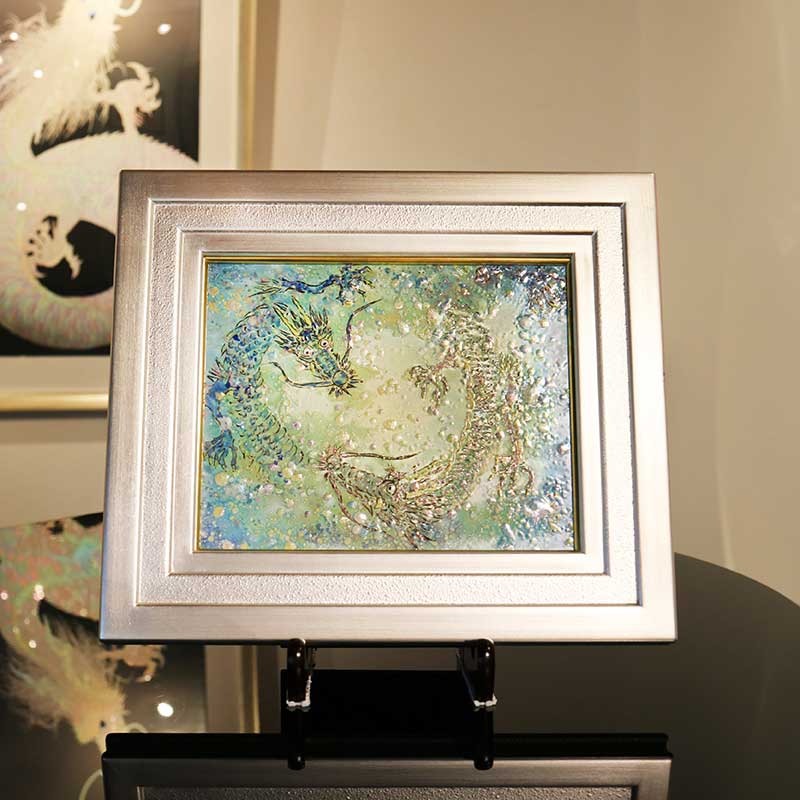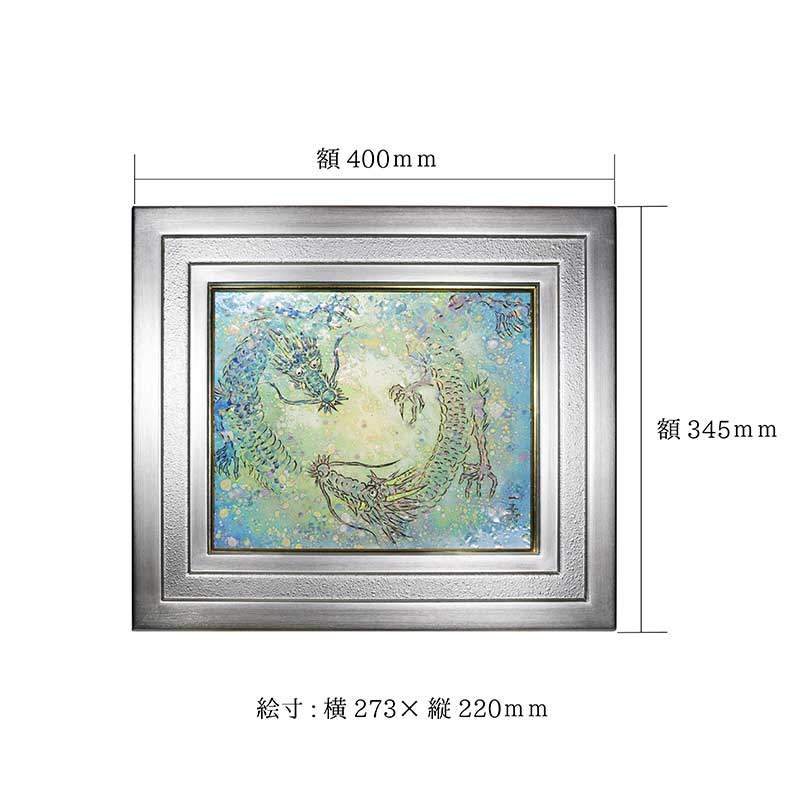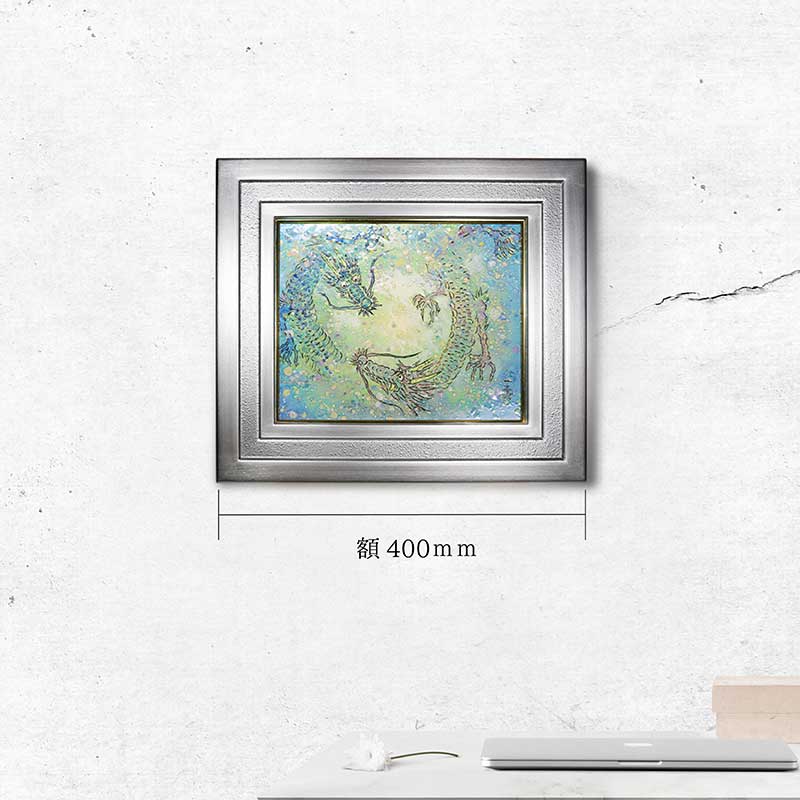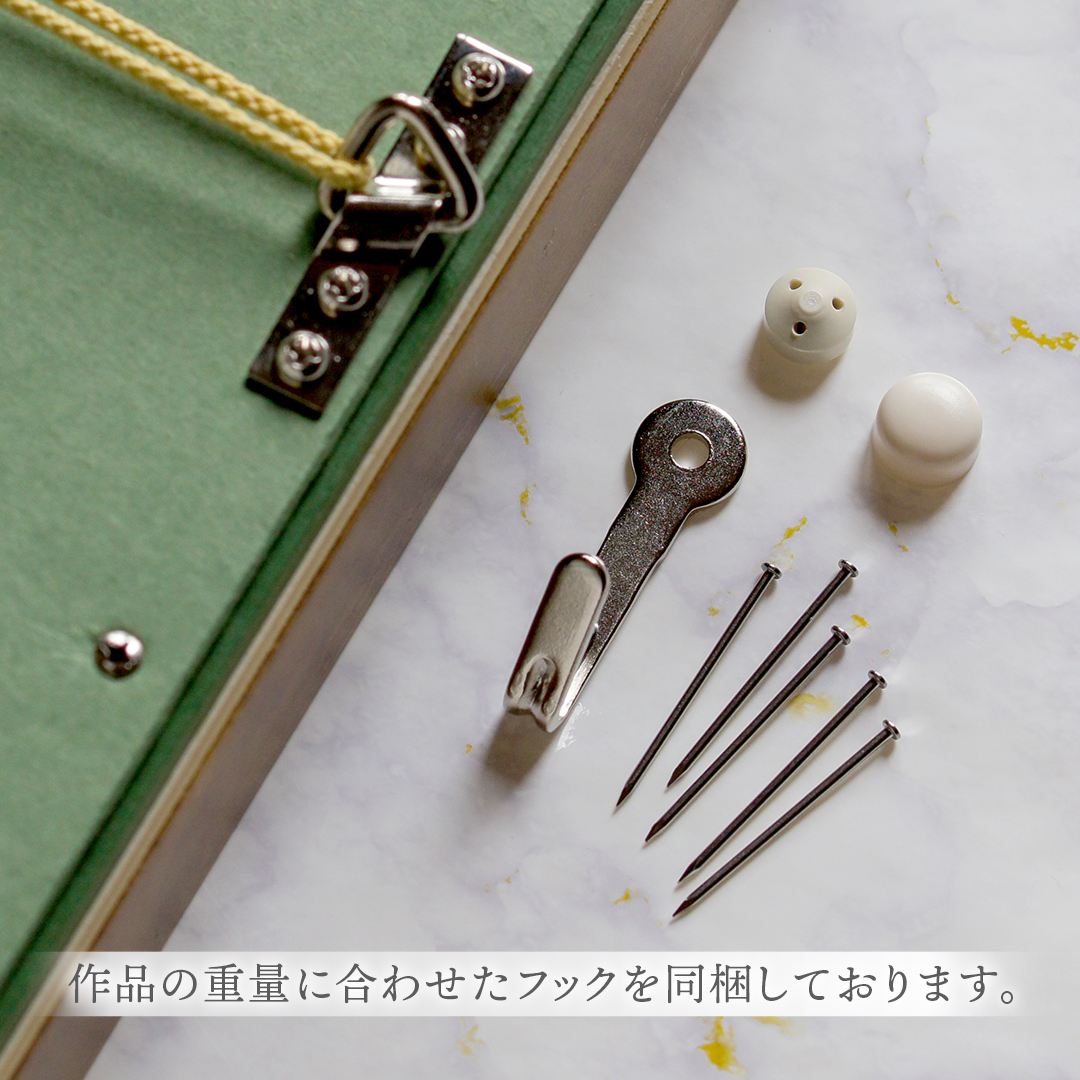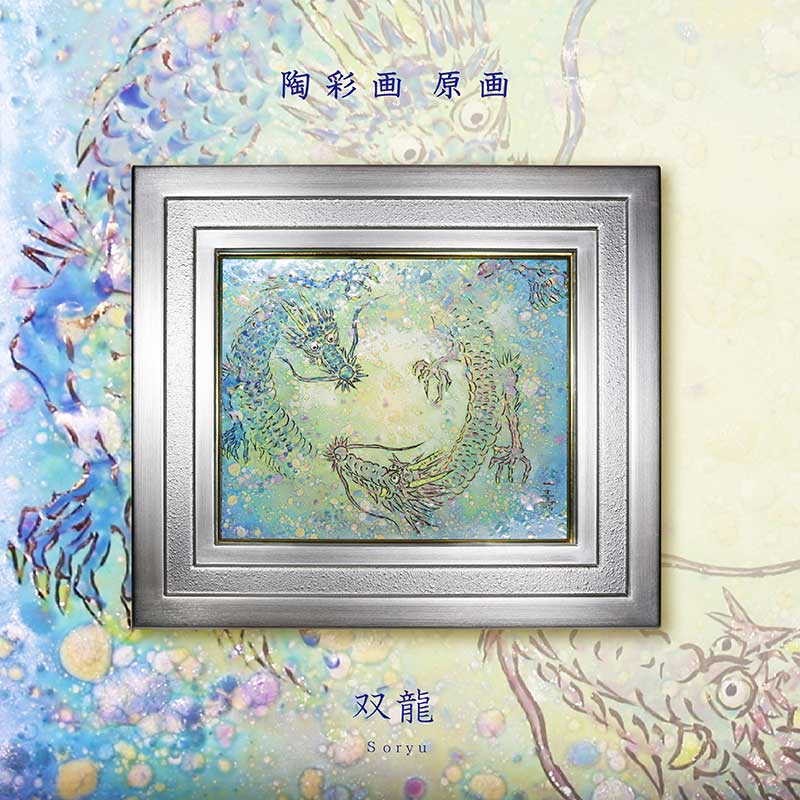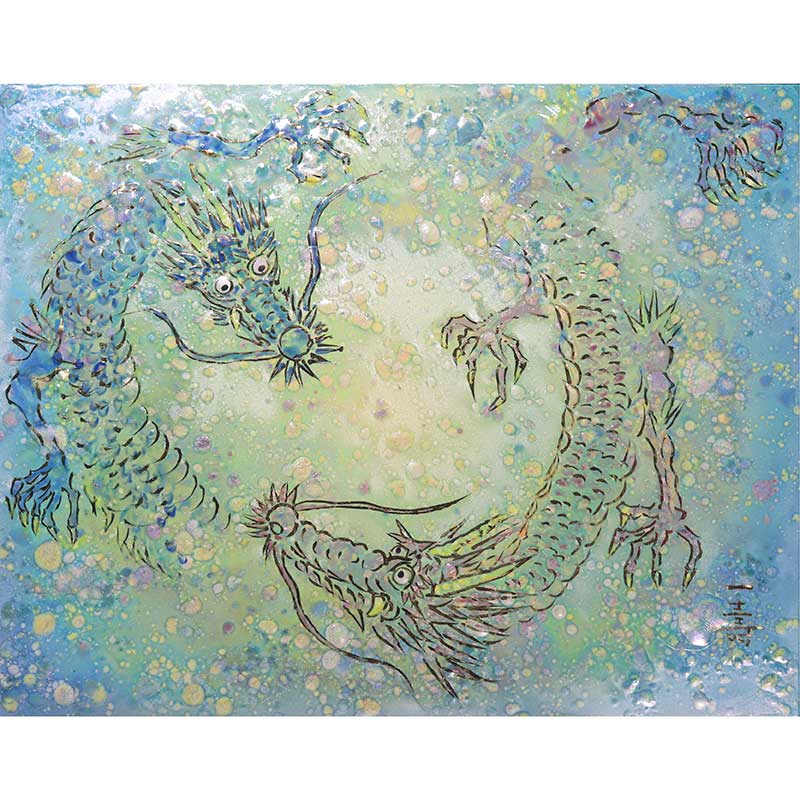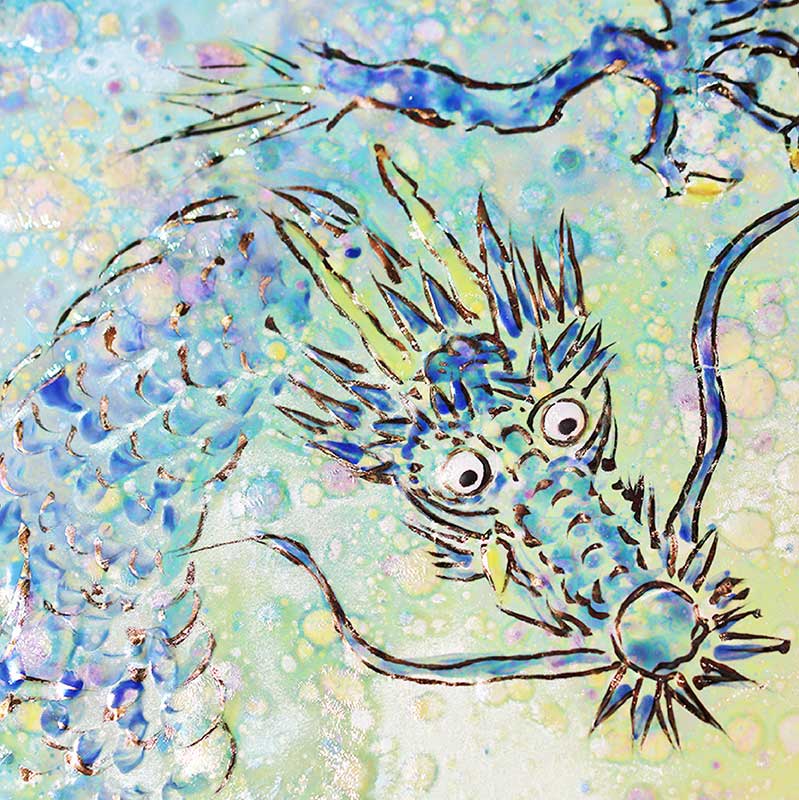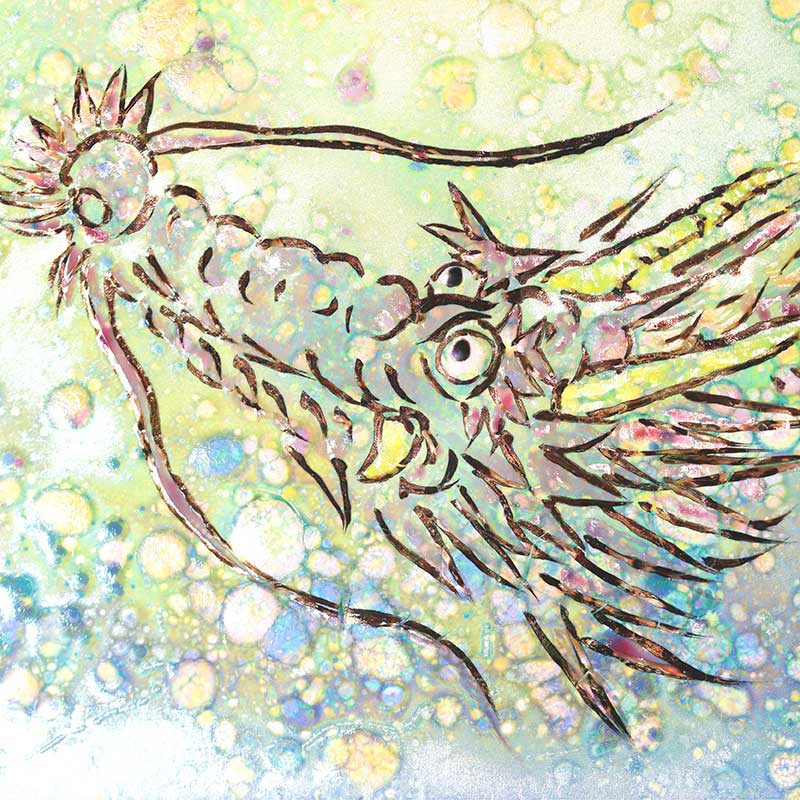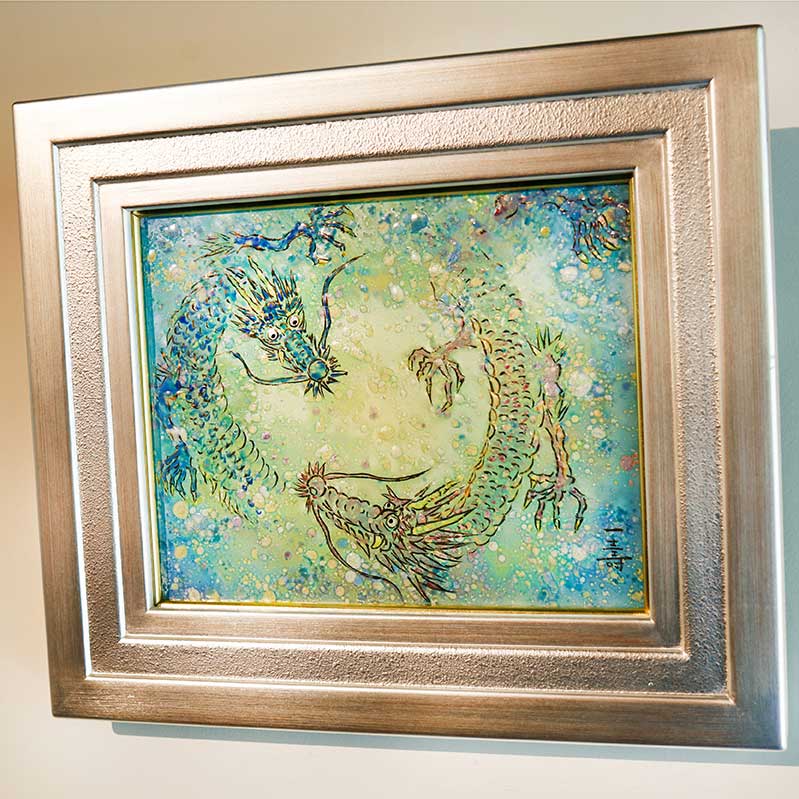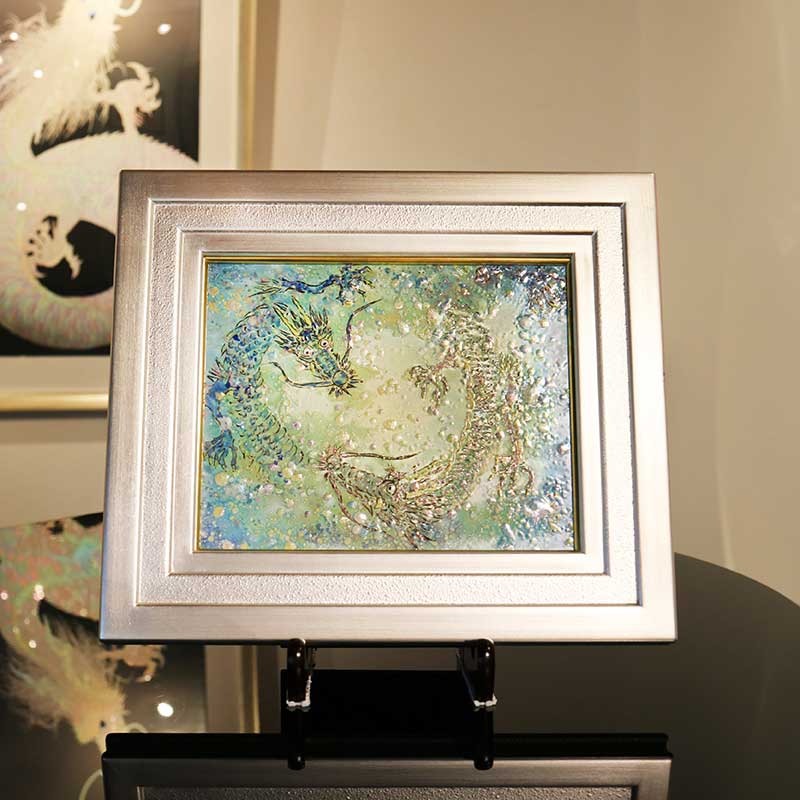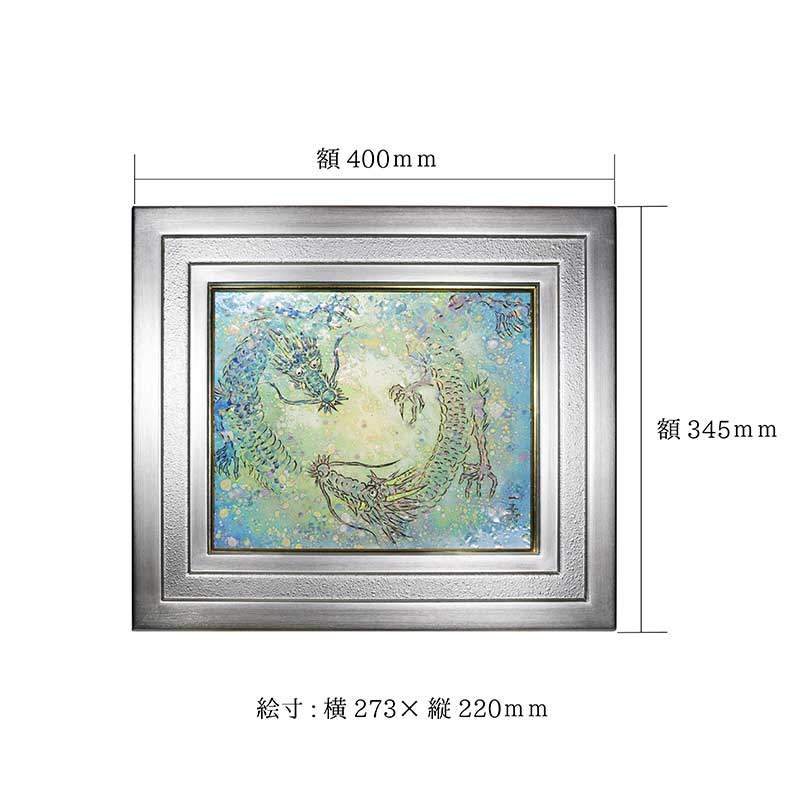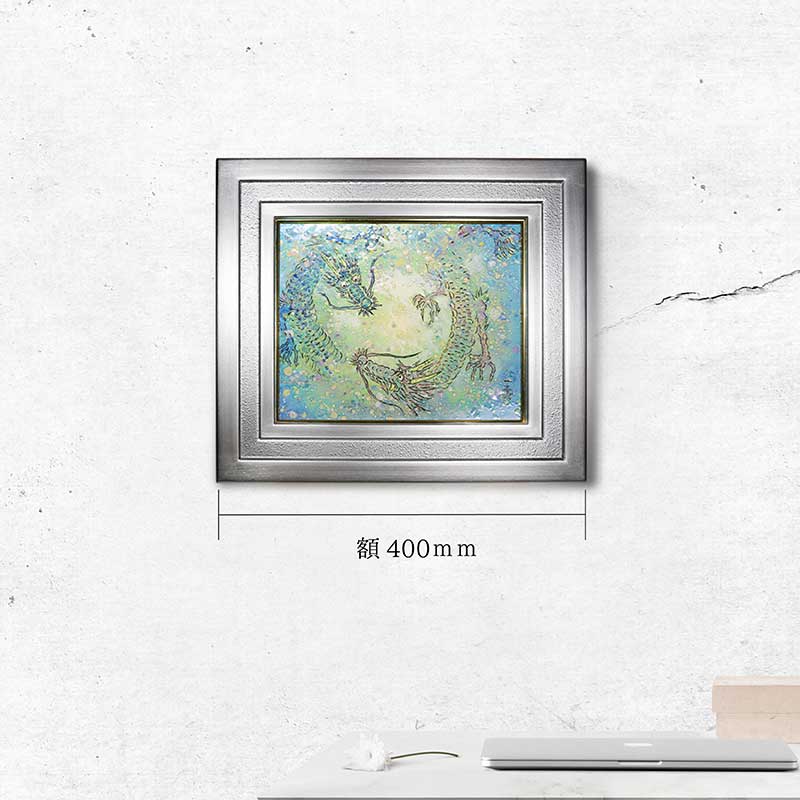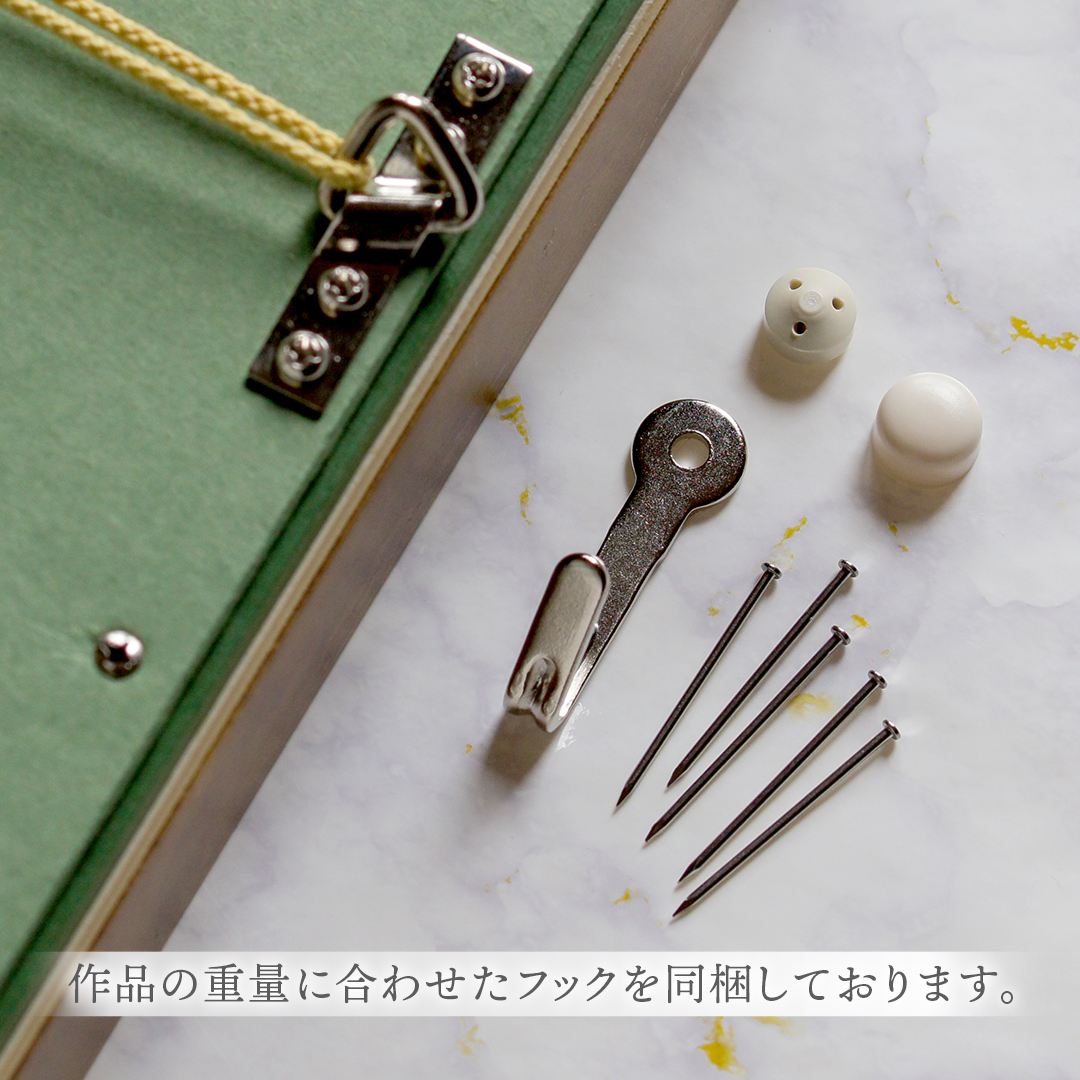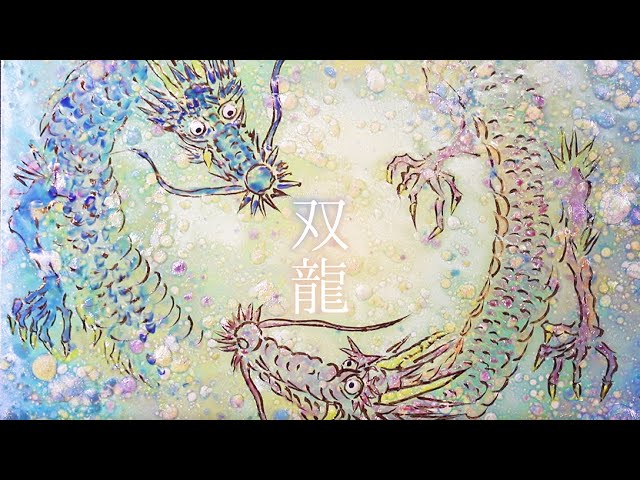 A new addition, titled "Soryu", to our Tosaiga!
For the creation of this work, Kazuhisa Kusaba freely and directly painted on a ceramic panel without a sketch, following his inspiration.
The colors and hues would seem different depending on the angle you watch.
Autographed by the artist.
Every Tosaiga work is handcrafted to be the same as no other pieces. Thus the actual product is not exactly the same as the image given. Enjoy the unique beauty.
-------------------------------------------------------------------------
"Jizai - Sparkling Glaze" Series, ~ Longing for Unseen Sparkles ~
The series of artworks, which is the result of our new challenge, is named "Jizai - Sparkling Glaze".
Jizai, whose original kanji "自在" means to be at will, signifies to freely paint without a sketch, following my inspiration.
And moreover, what inspired me was the glassware excavated from the ruins of the ancient Roman Empire, whose surface shines in diverse hues because of the silvering phenomenon.
These ancient Roman glass artifacts happened to combine with the metal components during the 2000 years by chance in the soil to become even more beautiful.
I have tried to deliberately reproduce this silvering phenomenon in the kiln during the firing, though it took place originally inground accidentally.
Now the endeavor to evolve my Tosaiga, or the art of fire, is finally about to bear fruit.
The ancient sparkle, reborn beyond human expectations and skills, is an outcome of the fire's unpredictable performance.
Even though it cannot necessarily come true just because I wish for it, still, I believe that my unrelenting longing and aspirations will lead me to new sparkles. The harder the challenge is, the greater the joy I will get when I overcome it.
With a longing for unseen brilliance.

Tosaiga artist, Kazuhisa Kusaba
-------------------------------------------------------------------------
注意文

◆About additional delivery fee
We usually use the EMS service for shipping.
Please note that some additional charges may occur as a customs clearance fee (probably about 2800 Japanese yen) and/or packing materials for overseas shipping.
We will later inform you of the additional payment in that case.

◆About delivery time
Please note that it takes about 2 to 3 weeks for delivery after ordering.

◆About frame
The frame for this work is not necessarily the same as the image on this page.
The item we actually offer is the same in hue but might have a slightly different design.

◆About color
The color and the texture of the actual product might be marginally different from the image you see depending on the monitor, OS, or browser you use.

◆About our Tosaiga and replica
Our Tosaiga pieces and replicas are carefully produced one by one.
Please note that requests to purchase or to return our items are not acceptable.